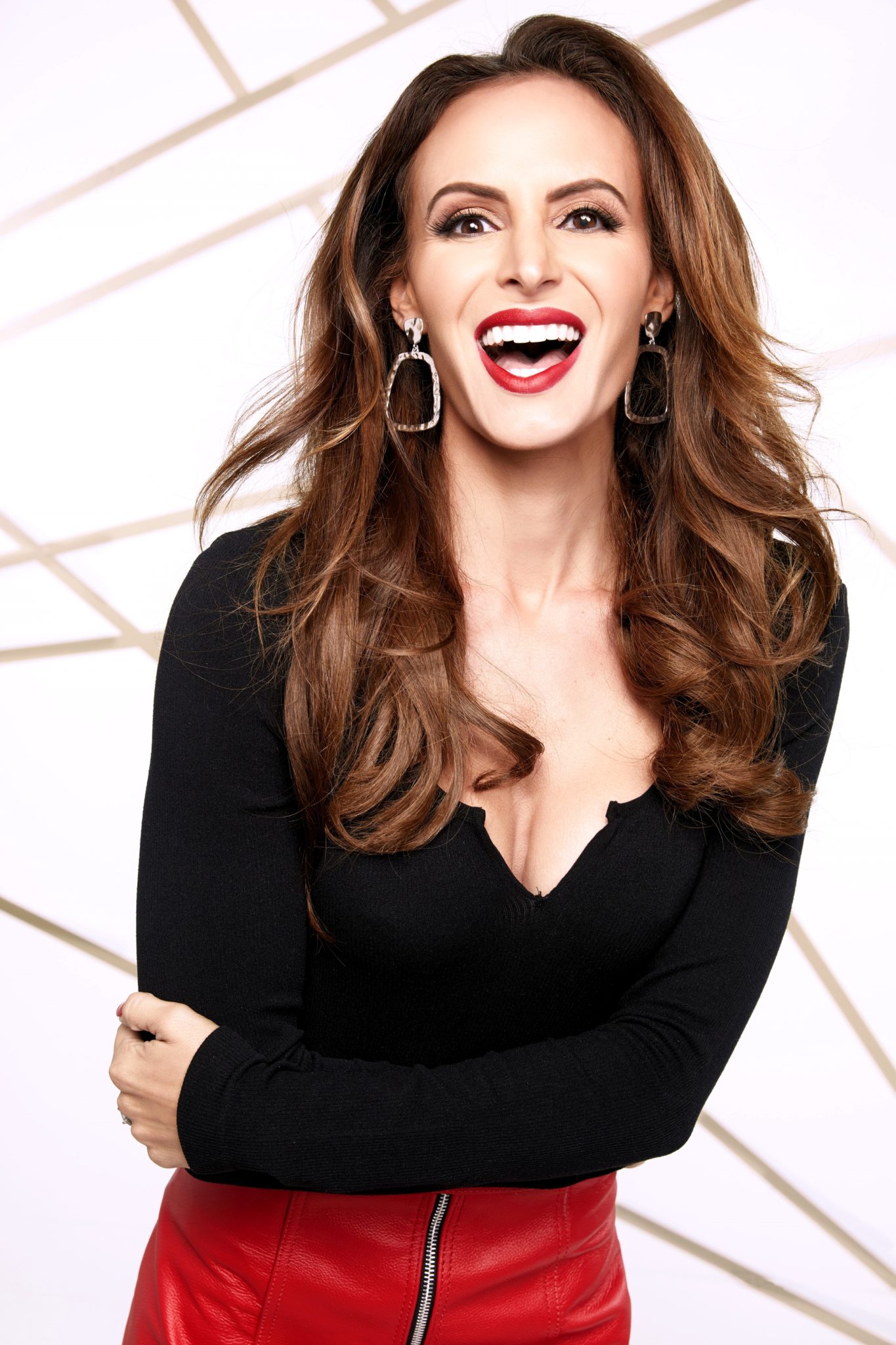 5$Samantha Busch is a wife, mother, author, entrepreneur, lifestyle blogger, IVF advocate, philanthropist and co-owner of a professional race team. As a successful "boss babe", Samantha is driven to empower women of all ages and backgrounds to live their best lives – with confidence and poise.
Busch grew up in northwestern Indiana and studied at Purdue University where she majored in Psychology and went on to earn her Master's Degree in Industrial/Organizational Psychology.
After marrying two-time NASCAR Cup Champion Kyle Busch in 2010, Samantha jumped head first into the racing world when she became co-owner of Kyle Busch Motorsports. Just like everything Kyle and Samantha take on, the team has seen incredible success with a Truck series record 66 wins and six championships in just eight years.
As Mrs. Kyle Busch, Samantha found herself on the road full-time, traveling 38 weekends a year with the NASCAR circuit. Looking for a passion project, Samantha launched her own website, SamanthaBusch.com. The blog was a creative outlet that allowed her to express her style and share her favorite workouts, recipes and beauty tips in her downtime.
As she continued to document her daily life through her blog and social media, Samantha earned the trust and loyalty of her followers – and it has grown into much more than just a hobby. She continues to document her family's daily life through her blog and social media as they travel the country from race track to race track. With over over 420,000 followers on social media, Samantha has built her own community of girlfriends she has never met – sharing tips, stories, family photos and favorite recipes.
It was through her blog that Samantha began to share her personal struggles with infertility. After years of trying –and failing –to start a family, Samantha and Kyle were eventually led to in vitro fertilization (IVF). Realizing the toll the journey took on them individually and as a couple, Samantha made the courageous decision to share her journey – hoping that her story may help ease tensions or fears, or maybe even inspire other couples struggling with infertility to not give up hope. Samantha never could have imagined the response to her story. Thousands of women – and men – responded with their own personal struggles and a common theme: thank you for making it OK to talk about infertility. In 2021, Samantha released her full story in her book, "Fighting Infertility."
In May 2015, Samantha and Kyle were blessed with the birth of their healthy baby boy, Brexton Busch. Through their own personal struggles and the overwhelming response to her own story, Samantha and Kyle felt that God had placed it on their hearts to not only share their journey, but to also financially help others on their own IVF journeys.
As an extension of the Kyle Busch Foundation, in 2015 the couple launched the Samantha & Kyle Busch Bundle of Joy Fund, a monetary award to help couples pay for IVF treatments. After experiencing infertility personally – and the joy of having their own son Brexton –Samantha and Kyle made it their personal mission to financially assist other families in having their own bundles of joy. The foundation also strives to raise awareness about infertility and push for insurance coverage for infertility treatments.
Since 2015, the Bundle of Joy Fund has distributed nearly $1 million to help 75 couples with their infertility treatments in the Charlotte area. To date, they have welcomed 40 Bundle of Joy babies with more on the way.
As the Executive Director of the Bundle of Joy Fund, Samantha is directly involved in helping the foundation achieve its mission to advocate for infertility education and awareness and remove financial barriers by granting monetary awards to couples who require fertility treatments to have their own bundle of joy.
In 2016, Samantha was honored as a finalist for the Comcast Community Champion of the Year Award in honor of her work through the Bundle of Joy Fund.  Her award earned a $30,000 donation from Comcast to the Bundle of Joy Fund.
In January 2017, Samantha fulfilled a lifelong dream of owning her own clothing store with the launch of Murph Boutique, now known as Avanti the Label. The boutique is an online storefront – allowing Samantha to be involved in the day-to-day operations while she travels. Supporting her personal mission to empower women, the boutique offers a collection of styles, sizes and price points for every woman, so that she may look and feel her very best and most confident self every single day of her life.
Samantha's grandmother, nicknamed Murph, was the original fashionista and is the inspiration behind the boutique. She carefully curated her closet with clothes, jewelry and shoes that not only stood out, but also proved that a woman could be both powerful and feminine.
And as everything life comes full circle, thanks to Murph, we know where she gets it from.