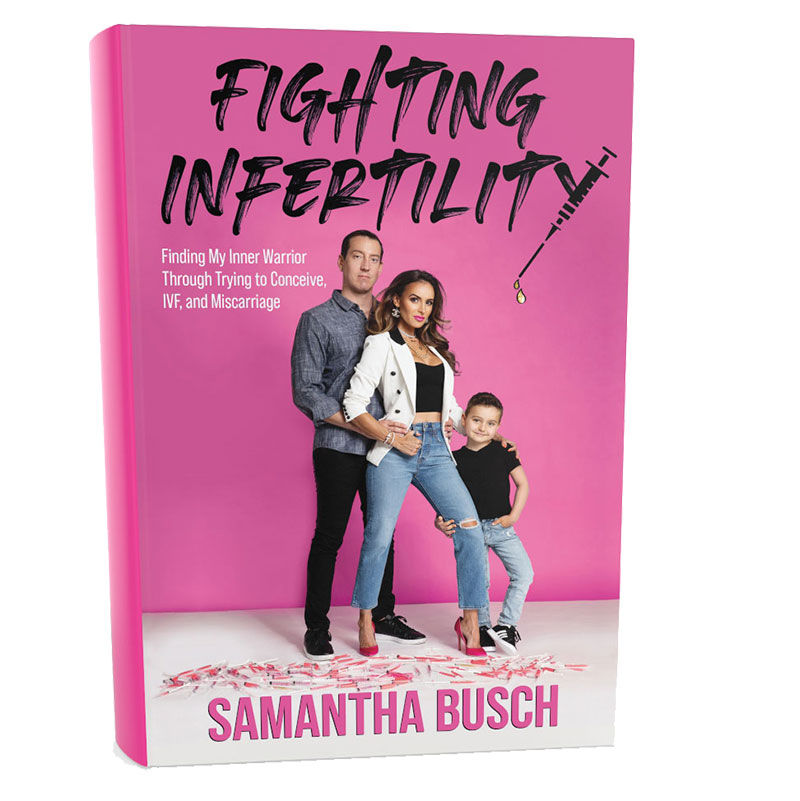 The road to parenthood is a miraculous journey, but for many it is fraught with tears, doubts and tremendous stress. Fighting Infertility is a rally cry, an opportunity to feel understood, gain strength through the struggle and will ignite your inner warrior. I share the good, the bad, and the ugly in an honest and relatable account where faith, family, love, and loss intersect.
As Kyle and I's public lives grew more pronounced, our private life was being torn apart. The frustrations and uncertainty of our fertility problems took a toll on us as individuals and as a couple, creating a cyclone of emotions that threatened everything we had worked so hard for. Through these trials, Kyle and I learned how to build a stronger relationship, foster a deeper faith, and find humor through our tears. We also discovered a passion for helping other couples gain access to fertility treatments, which is why we started to Kyle and Samantha Busch Bundle of Joy Fund.
I poured my soul into this book, and it was truly a cathartic experience. Not sparing any details, I share my battle with infertility, including my IVF experience, miscarriage, a failed cycle, and the overwhelming grief and depression that surrounded these obstacles. With this memoir, I aim to break the silence and stigma that surround the infertility community. I pray that it touches the hearts of many women facing the trials of infertility. By sharing practical advice as well as candid and inspiring stories of my journey, I hope it helps other women feel validated and less alone while aiding them in grieving, processing, and healing from the challenges they face on this arduous journey. 
Fighting Infertility officially released on March 30, 2021. With this book and on social media, I am always here for you no matter where you are on your journey. As a sisterhood, we are stronger, and together we are fighters! 
Fighting Infertility is available online at the major booksellers below, and autographed copies are available exclusively through rowdybusch.com. 
ORDER NOW