Being a first-time mommy is seriously scary! You have no idea what to expect from pregnancy, birth and beyond, regardless of how many friends you talk to or how many books you read. My favorite part is when you are checking out of the hospital. You honestly just can't believe they are really giving you this little human to take home! You have had the help and direction of professionals for the last 48 hours and suddenly they close the car door and you and your hubs just look at each other with this look of part panic and part excitement. It's surreal! This blog today lists a few of my favorite products that Kyle and I have been seriously impressed with over the past five weeks.  Many of these were suggestions from mommy friends so, don't worry, you aren't just taking the recommendation of a brand new mommy!
The Book: There are millions of books on the market dealing with everything baby! However, once the baby comes, you are on their schedule first and foremost so you are not going to have time to read a long and involved baby guide! My favorite book is more like a baby user manual called Bady 411.  It is divided into easy sections where you can just flip and find what topic you need.  The answers are also straight to the point which is perfect! For example, Brexton gets hiccups all the time and I was worried.  I flipped to the area in the book and it said 'Hiccups: Your doctor doesn't worry about them nor should you'. That's it! No long winded explanation and this was all it took to calm me down.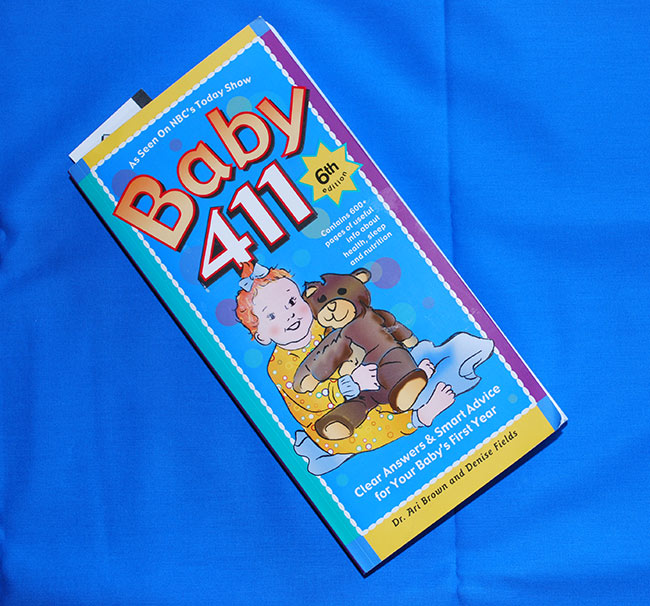 The Sleep Sack: My favorite sleep sacks are Halo Sleep Sacks. Most babies love to be swaddled but some just want their hands out by their face like Brexton.  These sleep sacks are perfect because your little one can be snug with arms tucked in or out and the easy zip from the bottom makes night time changing a breeze. Buy Here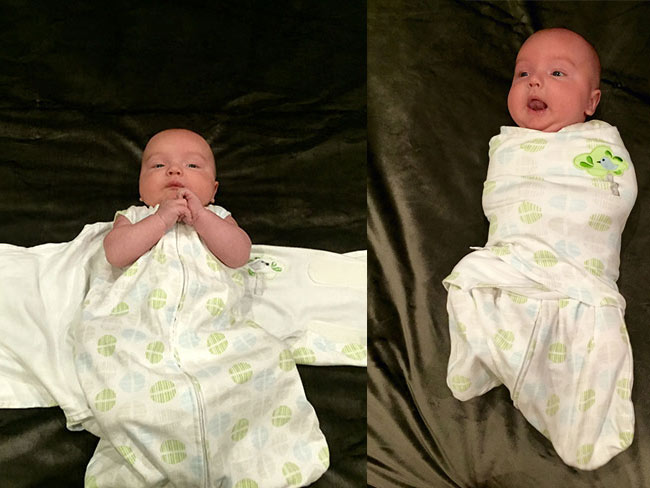 The Changing Pad Cover: Look for changing pad covers that are wipeable in the middle. I spent so long trying to find an adorable matching crib and changing pad cover set that was perfect for the theme of the nursery. I thought I was being smart ordering three sets so I would always have a backup. However, I was ALWAYS having to wash the changing pad cover because, let's be honest, a diaper full of poop, flailing legs, a screaming child and a pee fountain all add up to a huge mess…and a lot of laundry! At Target, I found a changing cover where the center was vinyl and I could easily wipe smeared poop off without having to do more laundry! Buy Here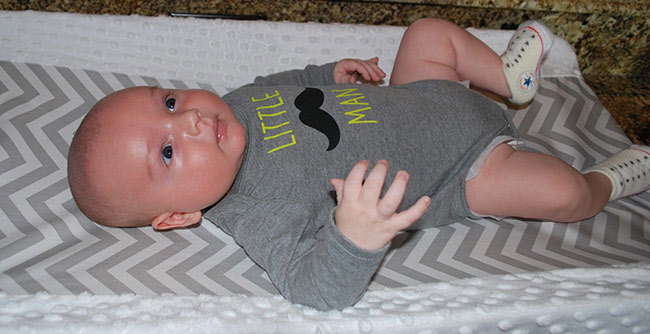 The Best Trick for Boys: The first few weeks Brexton peed out of every single diaper! We tried every brand, even different sizes, and absolutely nothing worked.  I had to change his clothes and bedding constantly and was at my wit's end! I posted this dilemma to my Facebook page and got a lot of great mommy tips. (One tip being to stick a sanitary pad in his diaper. I certainly tried that but it wasn't quite the perfect fit.) Then we tried one of my breast leak guard pads and it was PERFECT! It was round and fit exactly inside the ruffles just in the front.  We moved him up to a size one and found that, so far, Huggies and Pampers work best for him but every baby is different.
The Stroller/Car Seat: This was by far the most overwhelming decision we had to make because there are so many options to choose from nowadays. This is something that you will use constantly and is obviously a bit more costly than if you buy a pack of diapers that don't work for your child. After researching for months, I stumbled upon the Nuna brand and fell in love! Most car seats are HEAVY so add a chunky baby in there and it makes it hard on Mommy who is still trying to recover from delivery. I loved the Nuna Pippa car seat because it is one of the lightest and safest on the market, not to mention, it's super stylish.  I also love their stroller because it is so easy to open and close.  Seriously, with some of the brands out there, you need a degree in baby strollers to figure out how to open them! This one is simple and fast and also offers a really smooth ride plus there's a huge basket on the bottom for storage. Buy Here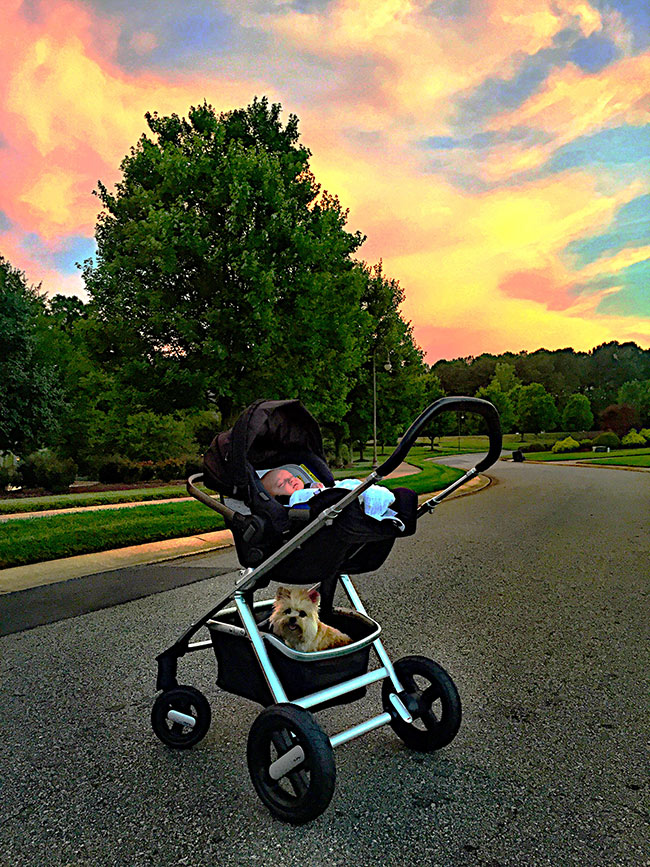 Splurge Worthy: The MamaRoo by 4Moms is by far the greatest splurge-worthy product! This seat does it all…from five different motions to different speeds and sounds. It's amazing! Brexton absolutely LOVES his! Buy Here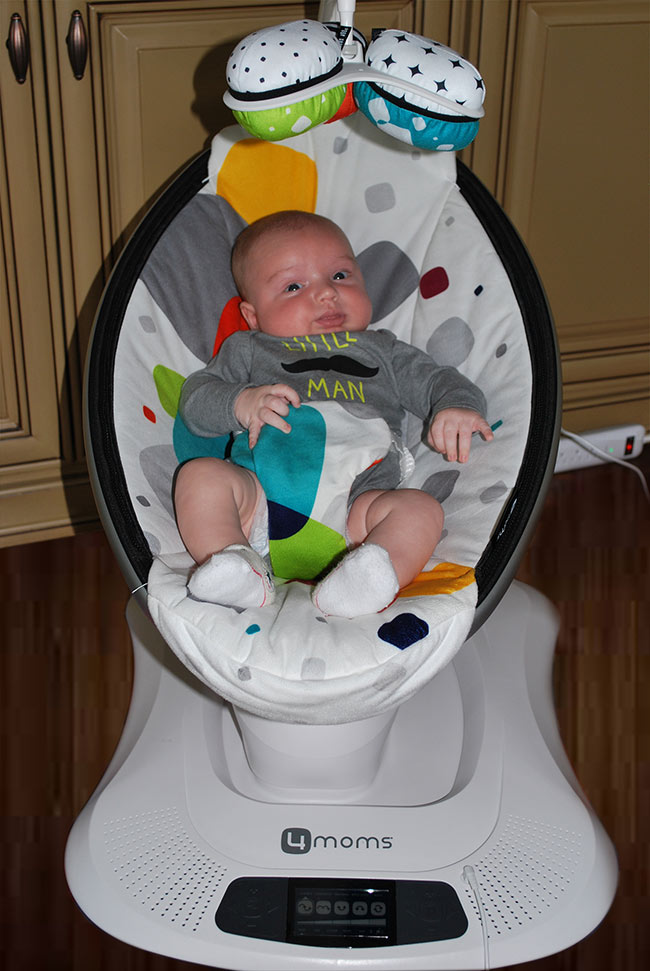 Weird but Necessary: The Nose Frieda is an odd product that works amazingly! It is a snot sucker that really gets those boogers out! You place the tube next to their nostril and suck the other end (don't worry, there is a filter so you don't suck up the snot). Not that Brexton likes getting snot sucked out any better with this product, but it works really well! Buy Here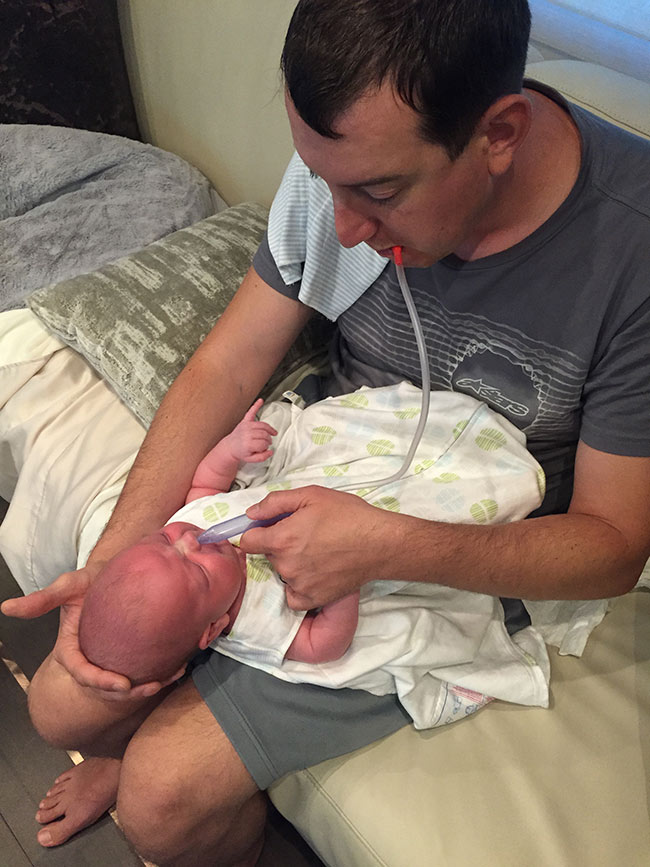 The Nail Clipper: Cutting your baby's nails is just plain scary! Even if you do it while they are asleep, it's hard not to clip their skin. That is why I am obsessed with the Buzz B Nail Trimmer.  This electric nail file is so easy to use and comes with different files for different months.  It's fast and simple and the best part is you won't hurt your baby! Buy Here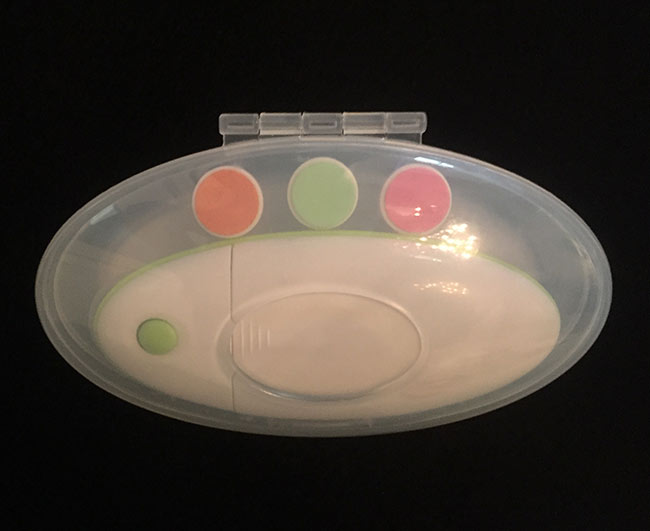 The Organic Mattress: This is another splurge-worthy item, the Nook Pebble Pure mattress.  I really wanted an organic mattress for Brexton and, after much research and recommendations, this one was the winner! To quote their website because it says it all: "The world's most considered organic infant mattress just got better. Naturally. Featuring a certified organic coconut core layered with 1" of natural latex foam, the dual‐sided design ensures a firm, breathable sleep space for infants and toddlers while the superior softness of the eucalyptus wrap provides comfort and convenience."
I use an organic protector cover and a sheet over that to protect the mattress but, of course, I poured water on it, like in the video, and it really didn't sink in! I love that you can use it with nothing on it if you would like and I love the firmness of the mattress. It can also be flipped over to a softer side for toddler age. The colors are awesome too! Buy Here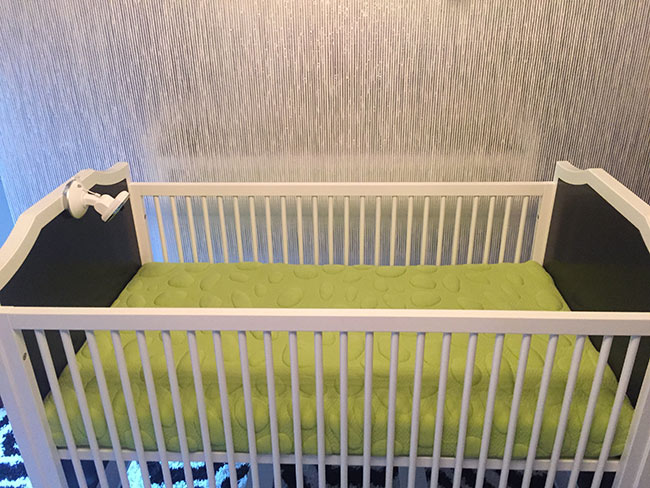 The Go-Anywhere Bathtub: We travel a lot and needed a portable bathtub that is easy to pack. This foam bathtub by PUJ is awesome! It literally fits into just about any sink and lies flat so you can pack in the bottom of a suitcase. I also like that it is mold and mildew resistant. Buy Here