Acne sucks but adult acne is even worse! I feel like when you are in high school and middle school, everyone is battling pimples. But you think by the time you are out of college and beyond that, dealing with those embarrassing breakouts would be as far behind you as your love for the Backstreet Boys!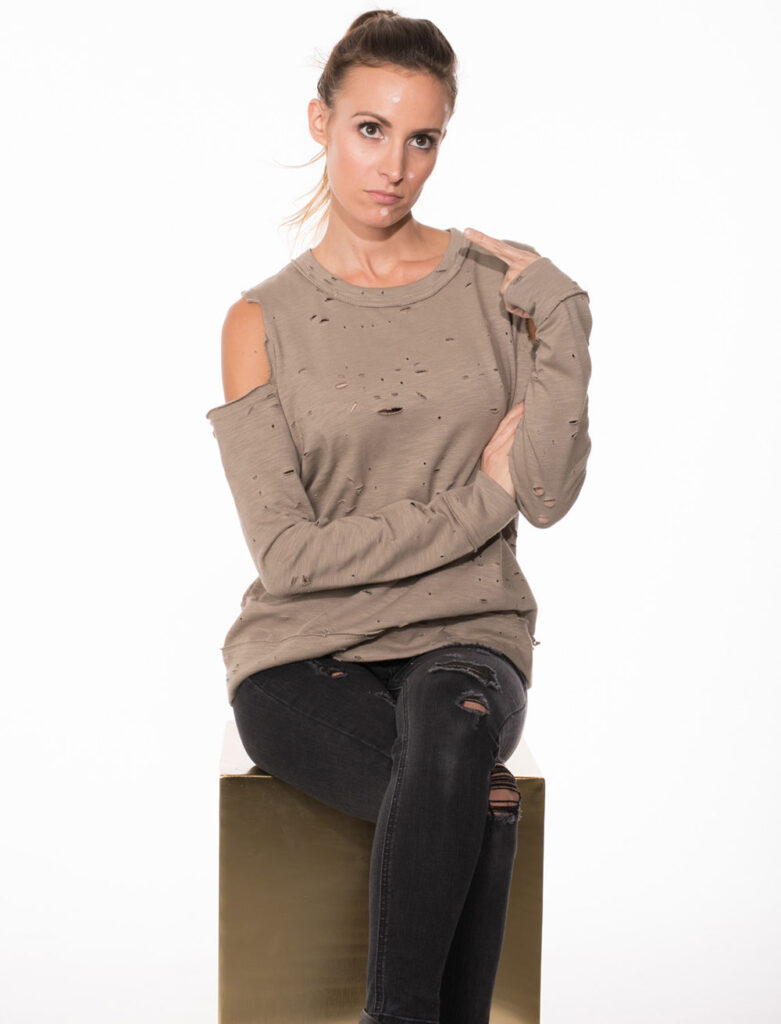 As many of you know, I have PCOS, which is why we had to go thru IVF to have our son Brexton (link back to these blogs). A common side effect is acne, how fun. 🙁
I have never had super clear skin, but lately with medication adjustments for my PCOS, I have seen a flare up in my acne. I decided to test out a bunch of products and let you know how they did – and hopefully try to help any of you who are going through the same issues!
I would like to note that I am not sponsored by any of these companies, so these are my honest opinions!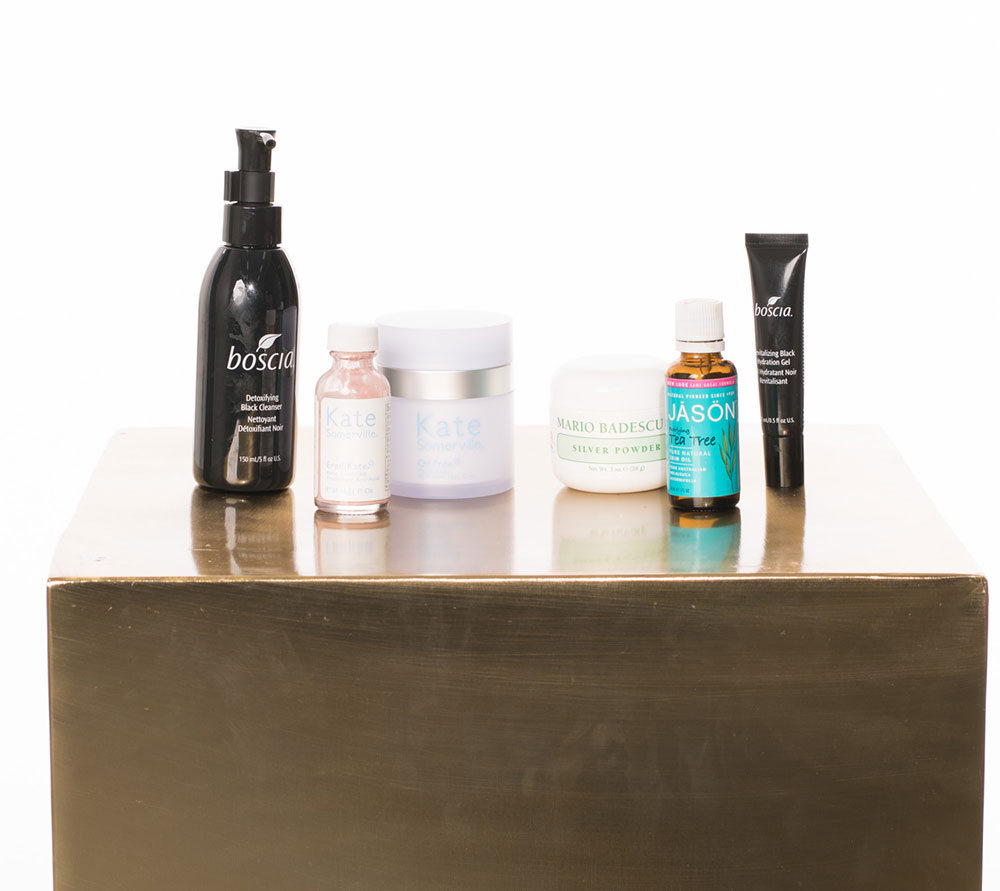 Face wash
Step one in a great skin care regimen is washing your face! Please, please, please don't go to sleep in your makeup – it's so bad for your skin! I have tried a lot of cleansers for acne and most I find way too drying. I got a Boscia kit at Sephora and absolutely fell in love with their products. The face wash is called the Detoxifying Black Cleanser and its "a warming gel cleanser that dissolves pore-clogging impurities, oils and makeup." I love how it heats up slightly and it does a great job of leaving my skin feeling refreshed but not overly dry.
All-natural acne fighters
I have always read that tea tree oil is suppose to help with acne because of its antibacterial properties. I purchased 100% pure, unrefined tea tree oil and tried applying that to my pimples. This didn't really have the results I was hoping for. It didn't do anything to the zit, but I did find that mixing it in with my moisturizer is helping to lessen my breakouts. I believe this is because once the zit is already there it doesn't do much to reduce it but by using it in small amounts daily, it helps to kill the bad bacteria that can cause acne, especially, I read, where your little hair follicles get clogged. So overall use it as a preventative measure.
The OMG this zit is huge and I have a big event tomorrow!
Ok, just breath! I have two go-to tricks that really seem to help lessen the size and redness of those huge zits that always end up in the middle of your forehead before something big. The first is Kate Sommerville's EradiKate Acne Treatment. This little vile is filled with a high concentration of sulfur, which does a number on zits. If you have a large blemish on the surface or can feel one coming under the skin, take a cotton swab and apply a dot of this to the affected area – it really helps to minimize it. It is very drying, so only dot on zits – don't spread it around your whole face.
Another method I sometimes try is mixing my tea tree oil in with Mario Badescu Silver Powder, which is great for unclogging pores. I like to make a paste mixture and let it sit for about 15 minutes in my T-zone especially. Then I apply the EradiKate to the actual pimples after moisturizing.
Moisturizer
I have oily skin, I don't need moisturizer. Wrong! This is what I thought for years because my skin was so oily that I was always trying to dry it out and it just kept getting worse. When you over dry your skin, your body produces more oils, leaving you with an even bigger problem. The key is finding the right moisturizer if you have trouble skin. I have two favorites!
This first is Kate Somerville Oil Free Moisturizer. It's lightweight and has a super soft smell (I don't like things that are overly perfumed!). It perfectly absorbs into my skin and doesn't leave it shiny at all. It's not heavy either.
My other favorite is a gel hydrator by Boscia called the Revitalizing Black Hydration Gel (it's part of the same collection as the face wash above). It's ultra lightweight and cooling, and I feel like it does a great job moisturizing my skin while also improving its overall tone and texture.
Adult acne is no fun, I totally feel your pain! Hopefully you will find some solutions with these products as I have. Please feel free to leave any acne product tips and tricks you have in the comment sections below.