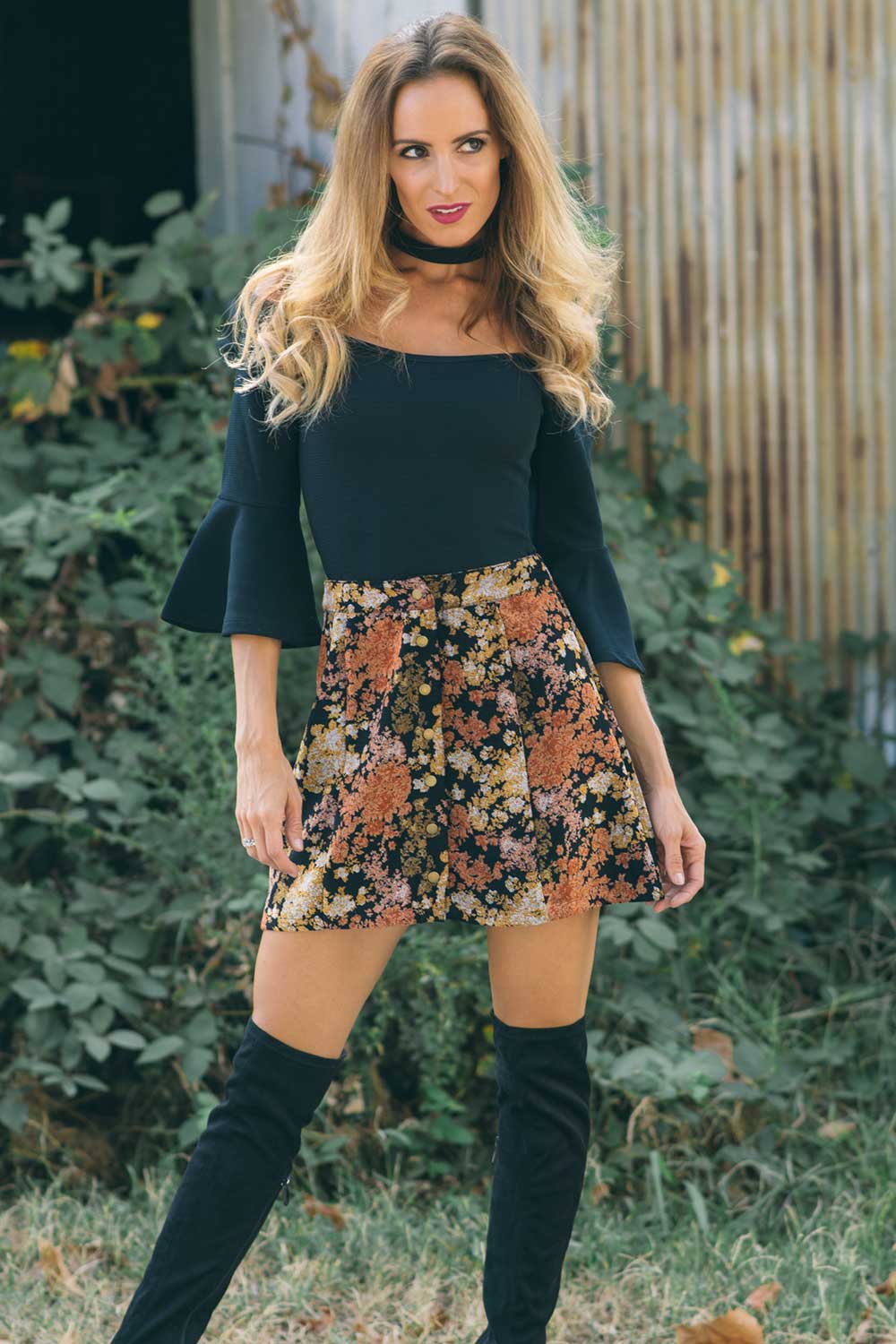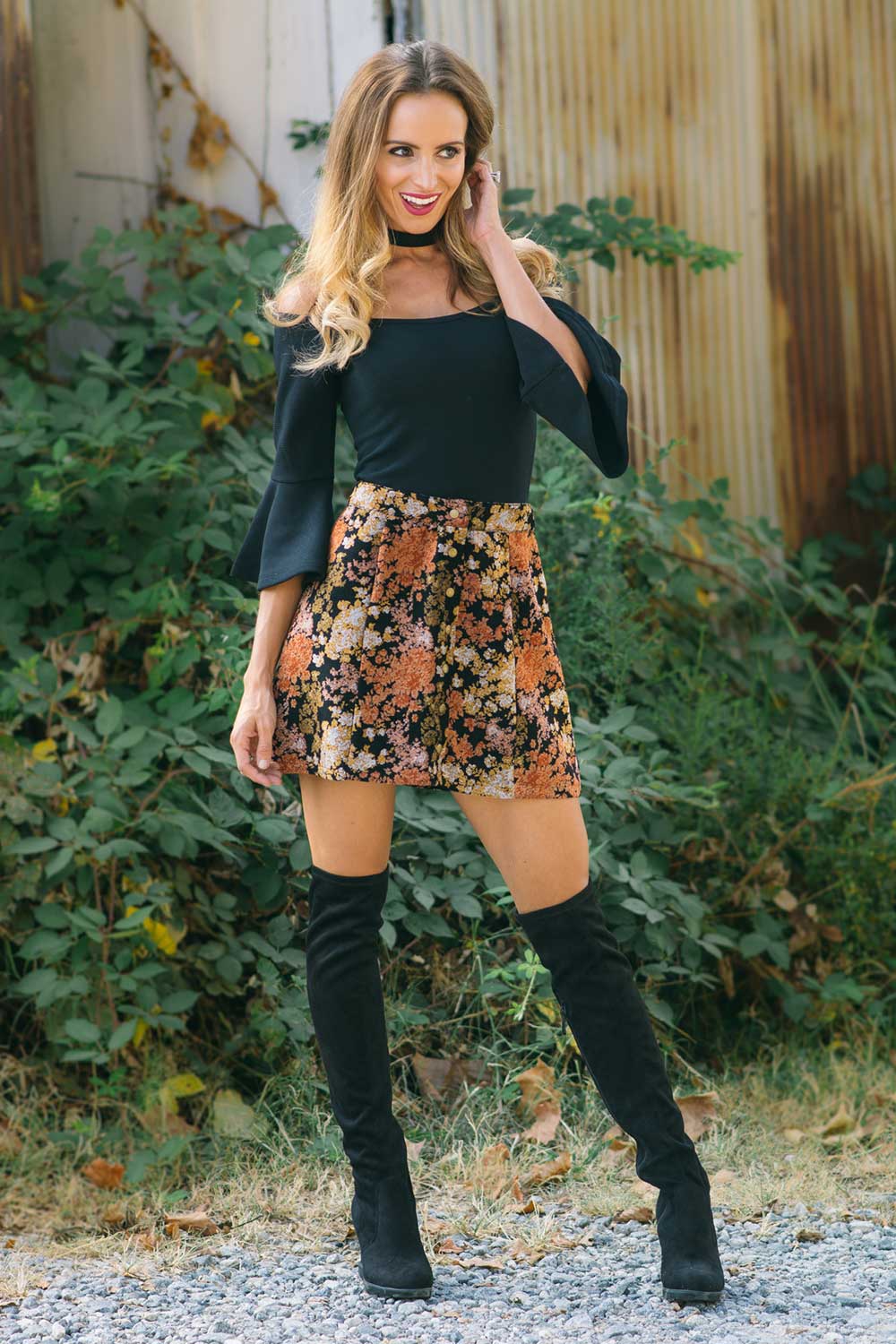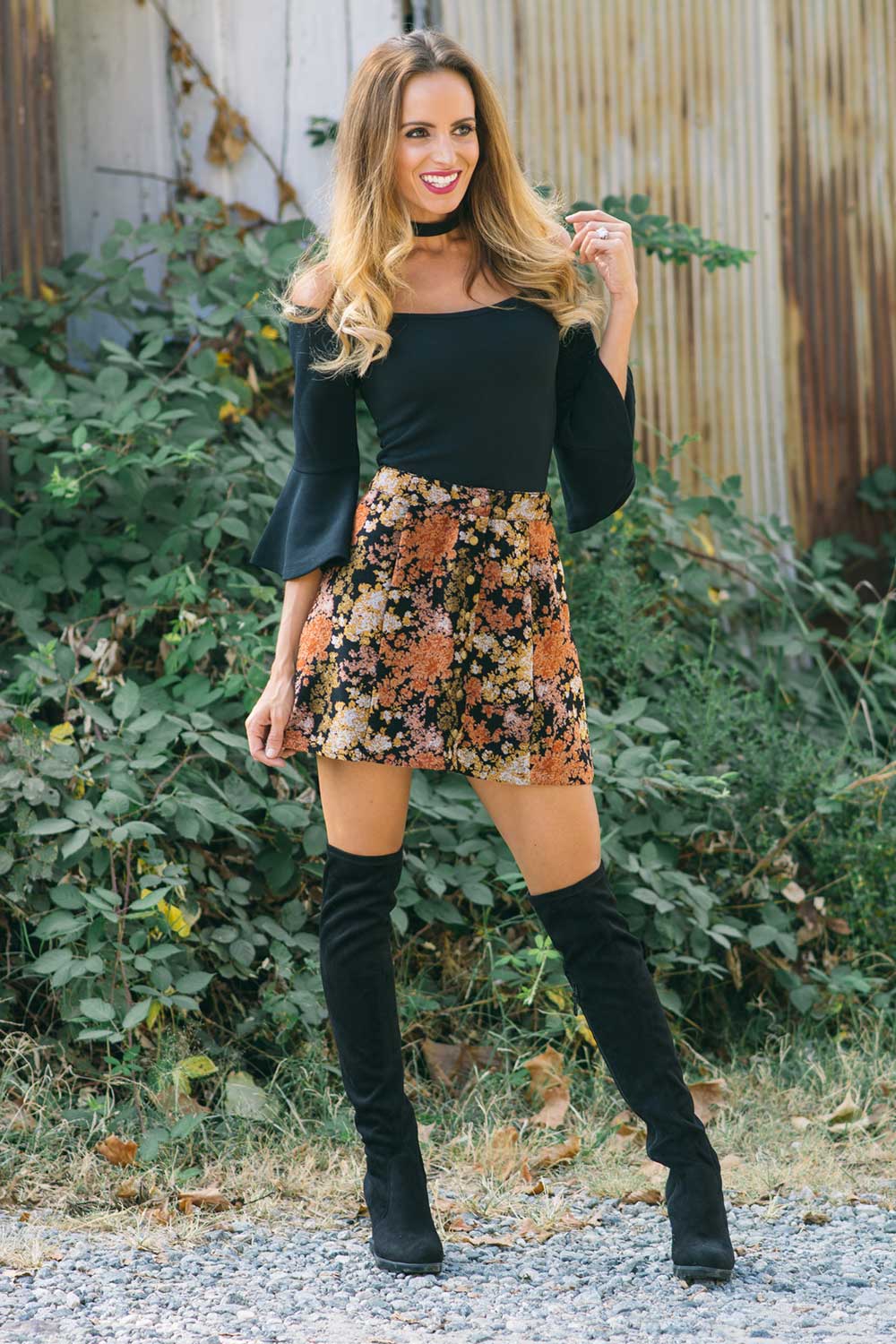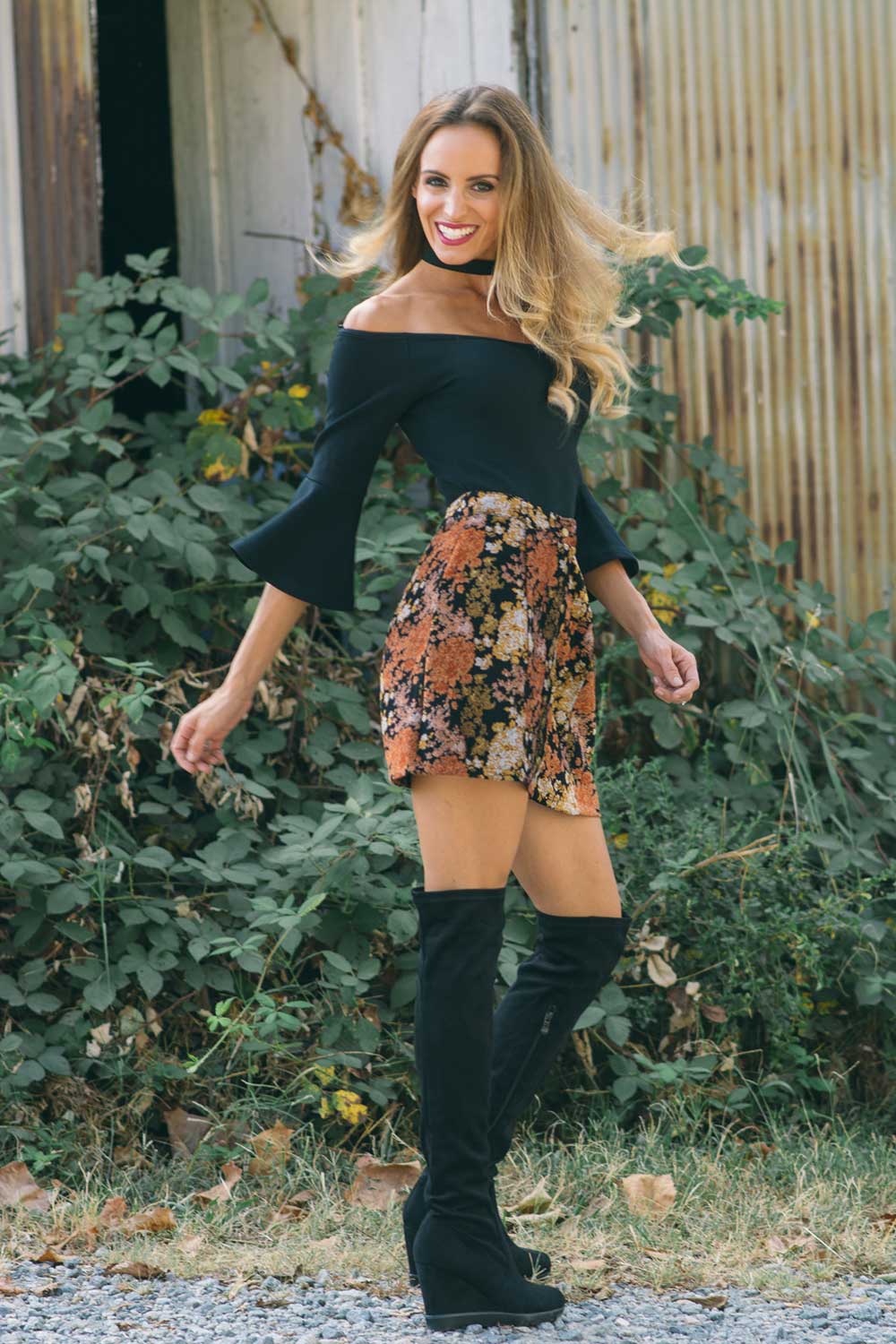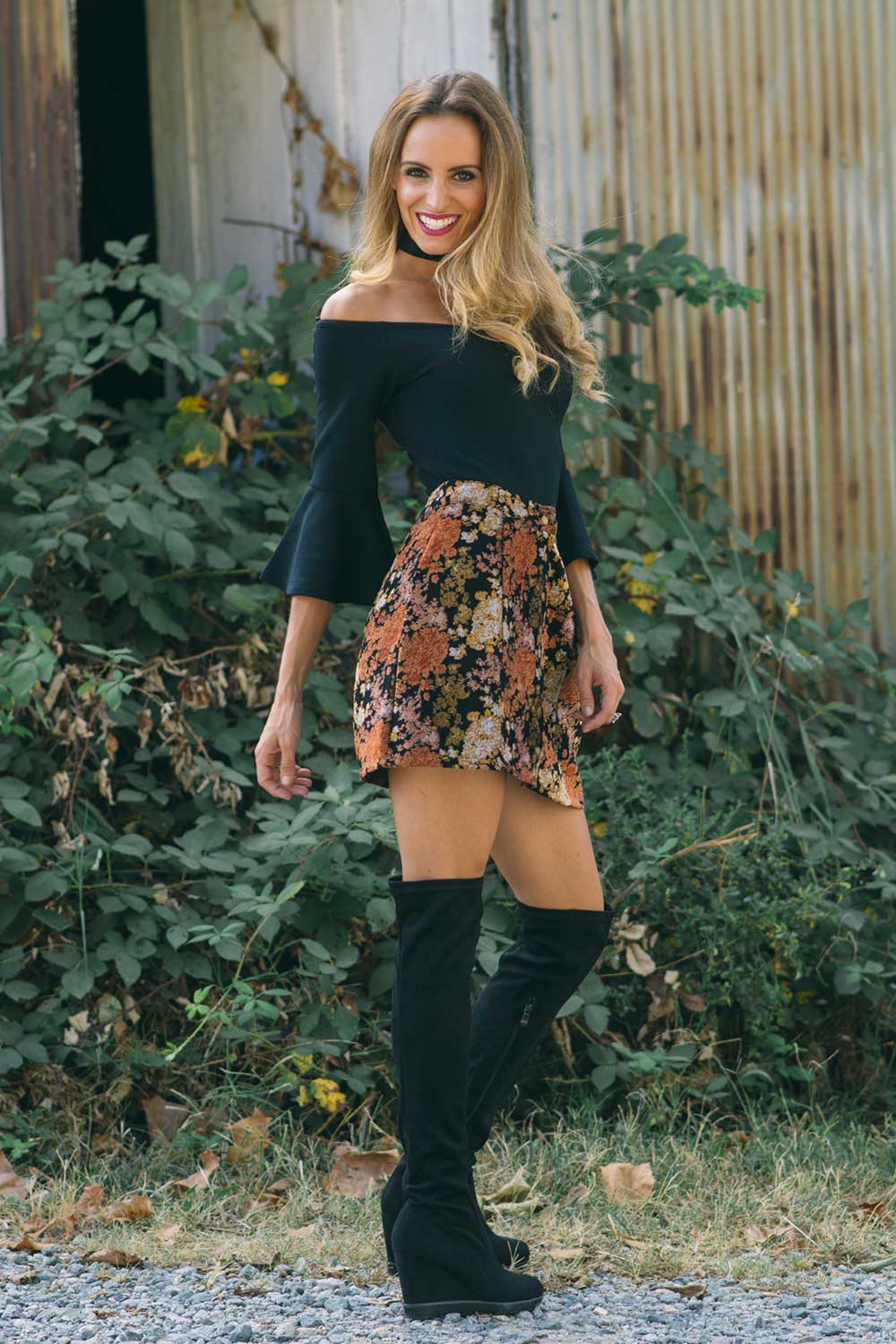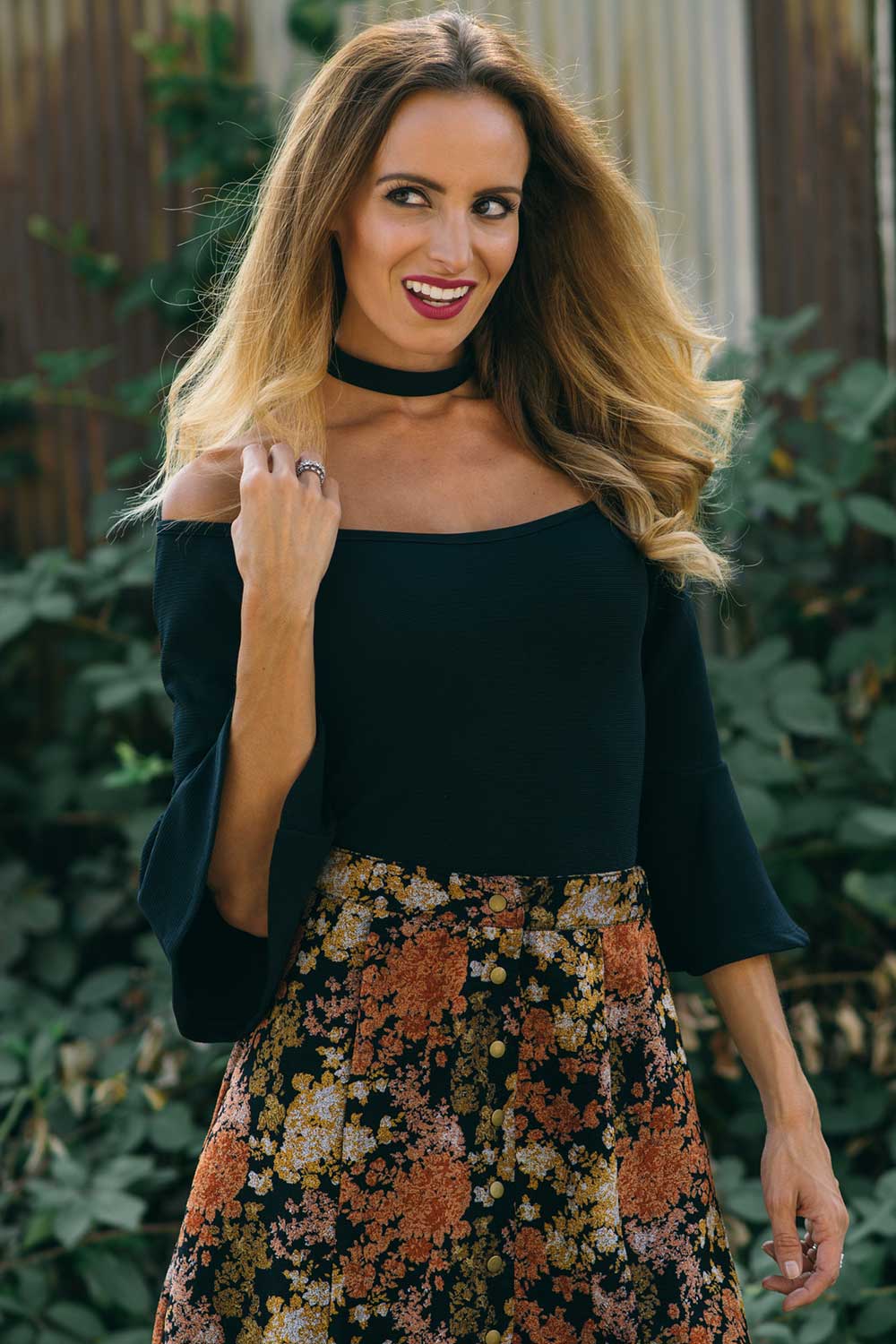 Over the knee boots, button-front skirts with retro patters, chokers and off-the-shoulder tops?! Tobi's fall line up is so good, which is why I piled it all on and to make one fantastic, retro-inspired look that's all on-trend for the upcoming season.
First, let's talk about the boots because you all know I'm a shoe girl! Over-the-knee boots are so hot right now, and what I really like about these is the wedge heel making them much easier (and way more comfortable) to strut around in!
If you've gone shopping lately – in stores or online! – you've definitely noticed that button-front skirts are everywhere! This one is called "Autumn Memories" because the print and texture make it absolutely perfect for fall. When the temps start to drop, all you need to do is pop on some black tights with the look and you're set!
Tobi has so many great bodysuits – from turtlenecks to halters, suede to ribbed they've got you covered! This skirt is great because it could work with a variety of colors, but I chose black so that the skirt would really pop. Here are a few of my favs: option 1, option 2, option 3.
Lastly, I accessorized with a black choker. I love how a simple choker like this one can totally complete a look!
I know I've said this before, but I have to mention it again because it's such an amazing deal. If you sign up for Tobi's email list, you get 50% off you first order, which would make the skirt $28 and the boots just $48! From there, you'll continue to great deals because they are always running fantastic 50% off promotions.
Tobi has an extensive amount of affordable and super stylish options, so I'm sure you'll find something you love as much as I love this outfit!
Happy fall dressing!