These are all pretty well known but – just like always being told to drink more water and put on sunscreen (guilty!) – we can always use a friendly reminder! Here are a few basic beauty tips that have been part of my regimen for years.
If you have any tried and true routines that work for you, I'd love to hear them! Please share your tips and go to's here in the comments so all of us ladies can learn something new today!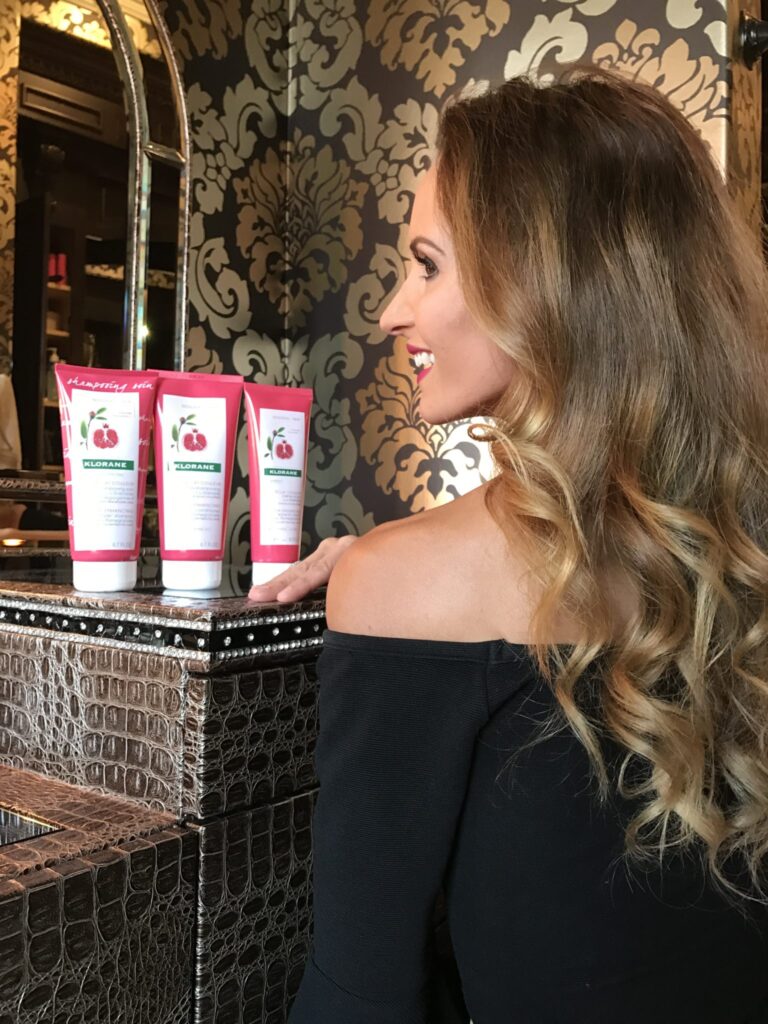 Never, ever, ever sleep in your makeup!
Do you sleep in your sequin mini and heels after a night out with the girls?! Um, no. So don't sleep in your makeup! It causes breakouts that you know you're going to pop and then have a big red welt you are going to be self-conscious about all night. So save yourself the drama and wash it off. If you're too tired (let's be honest, too intoxicated if you are in college) invest in some good makeup remover wipes. They aren't as good as following a serious skincare regimen (cleanser, toner, serum, moisturizer) at night but they are better than nothing (ahem!).
Don't wash your hair everyday. Seriously.
Save your strands (and color) by easing up on sudsing up every day. Even if you have a greasy scalp, it may be because you are stripping your scalp of its natural oils and its overproducing oils. I like to wash my hair twice a week with a good color protecting shampoo and conditioner and fill in with dry shampoo, texturizing spray and messy top knots in between. Your color will last a whole lot longer (your wallet will thank you!) and your strands will feel healthier without the constant washing and then of course heat styling (that's a whole other topic).
Invest in a good primer and a black eyeliner.
Face primers provide a nice barrier between my skin and makeup, and they provide an even base for the makeup to set to. The only one I have used for years is Stila Oil free primer (my skin goes toward the oily side). They also have versions for dry skin, red skin and others. For my eyes I love Urban Decay eye shadow primer. I can put my eye makeup on in the morning and, no matter what I do, it still looks good hours later!
Humidity and long days can leave you with raccoon eyes or absolutely no eye liner to be seen. Although a lot of my makeup bag is filled with drugstore brands, sometimes it's worth it to invest in high quality essentials. Chanel waterproof black eyeliner and Kat Von D tattoo eyeliner (when I want a wing) are the only two that I use. Doesn't matter how humid it is out, I know it's not budging.
Your skin regimen isn't just for your face.
We all lather, scrub and slather on all kinds of lotions and potions to fight wrinkles, dark spots and dull skin on our face, but our other skin needs some TLC too. Our necks, décolleté and the back of our hands all show aging and should not be neglected. I'll be honest with you though, I tend to use products on these areas that are less expensive than the ones I use on my face since I feel like you have to use a lot more here. Also, if I ever come across a product that is too oily or heavy for my face, I always use it later them on my neck, chest and the top of my hands at night. For me, at least, these areas aren't as sensitive and don't break out like my face so instead of wasting a product I might not love for my face, I put it to good use elsewhere! Here is a budget-friendly option I really like!