Bikini season is officially here and that means it's time to start working that booty of yours! The summer is filled with beach trips and days by the pool and if you're thinking about how to get your booty looking its best in a bikini, I have the perfect workout for you!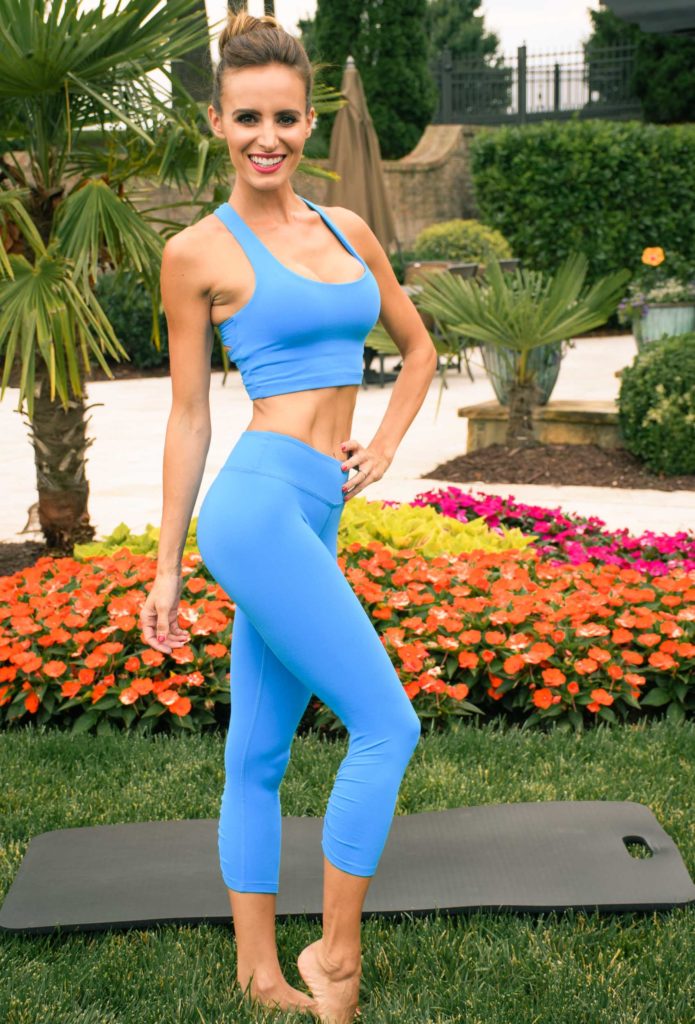 This Booty Builder Workout is quick and easy and no gym required — no excuses!  Just grab a mat, a small towel, and weights (optional) and try this workout outside in the morning – fresh air and exercise are a great way to start your morning!
Trust me, your booty will be feeling it after this one!
Booty Builder Workout:
Aim for three rounds, but if you are just starting out, do as many of the exercises as possible with good form!
15 Squats
15 Alternating Forward Lunges (each side L + R)
15 Squat with Side Leg Lifts (each side L + R)
15 Alternating Backward Lunges (each side L + R)
15 Squat with Rear Leg Lift (each side L + R)
15 Deadlifts
15 Donkey Kicks (each side L + R)
15 Rear Leg Lift (each side L + R)
15 Towel Hamstring Curl (each side L + R)
15 Fire Hydrants (each side L + R)
**Note: Fitness has always been a passion of mine. When I was in high school, I worked at a gym where I learned the fundamentals of weight training and then, in college, I was an aerobics instructor teaching body sculpting, spin and water aerobics classes. Back then, I was certified through the university and then through the gym where I worked, but please know I am currently not accredited with any national organization. These are just my routines/exercises that I enjoy doing! Proper form is very important to me so I keep up-to-speed with DVD's from my favorite trainers, like Jillian Michaels, and reading fitness magazines. Please consult a doctor before performing these moves or doing any workout routine.