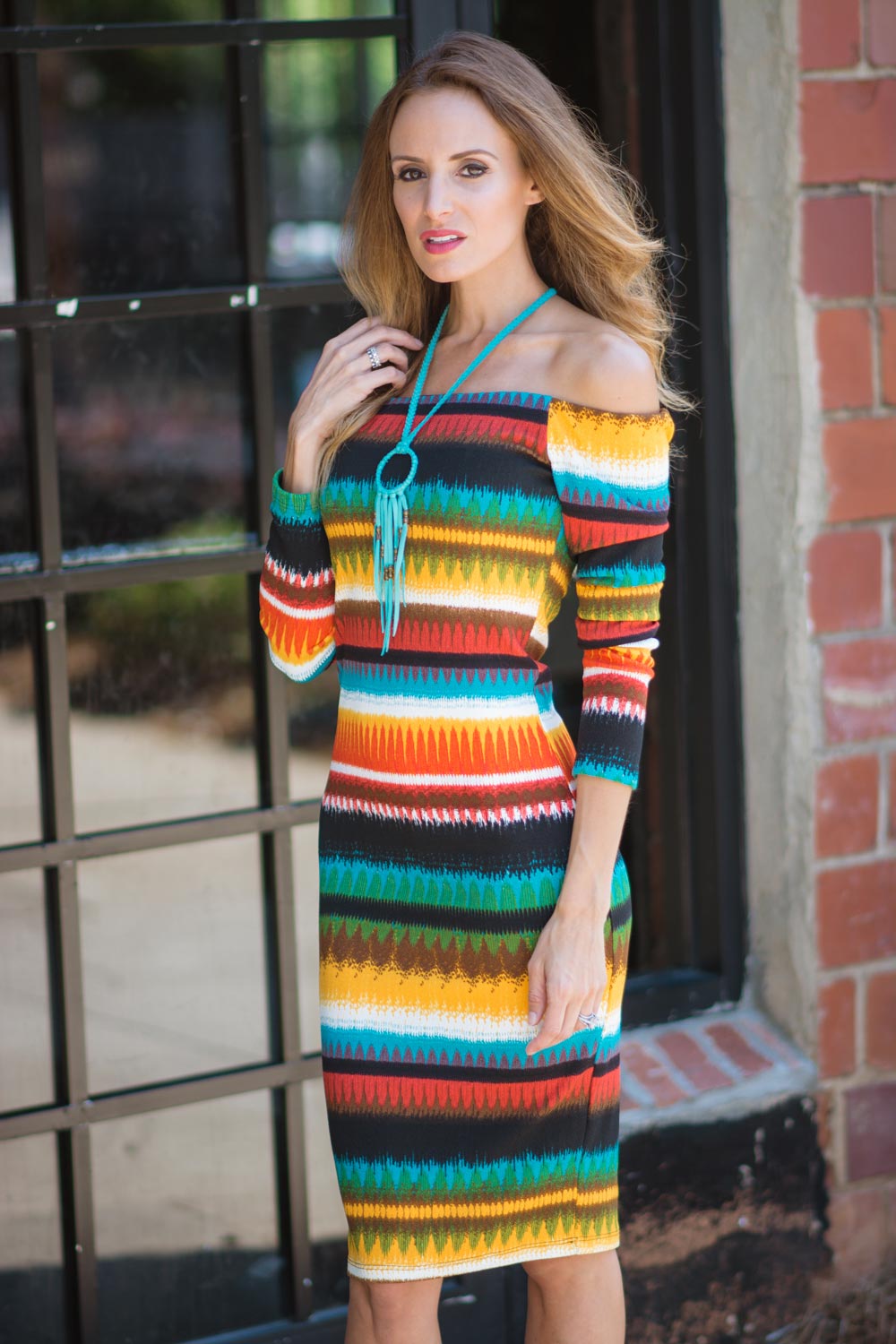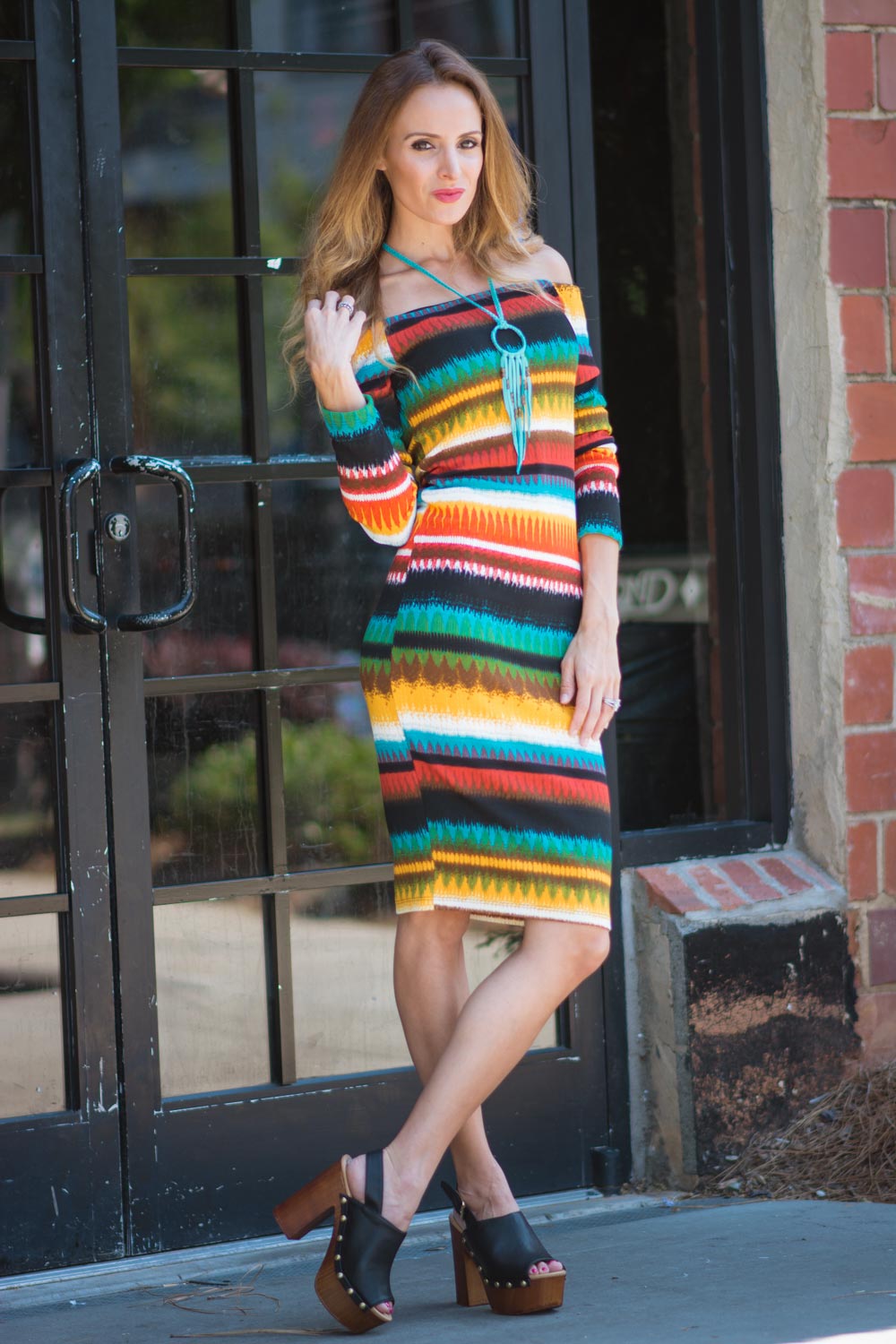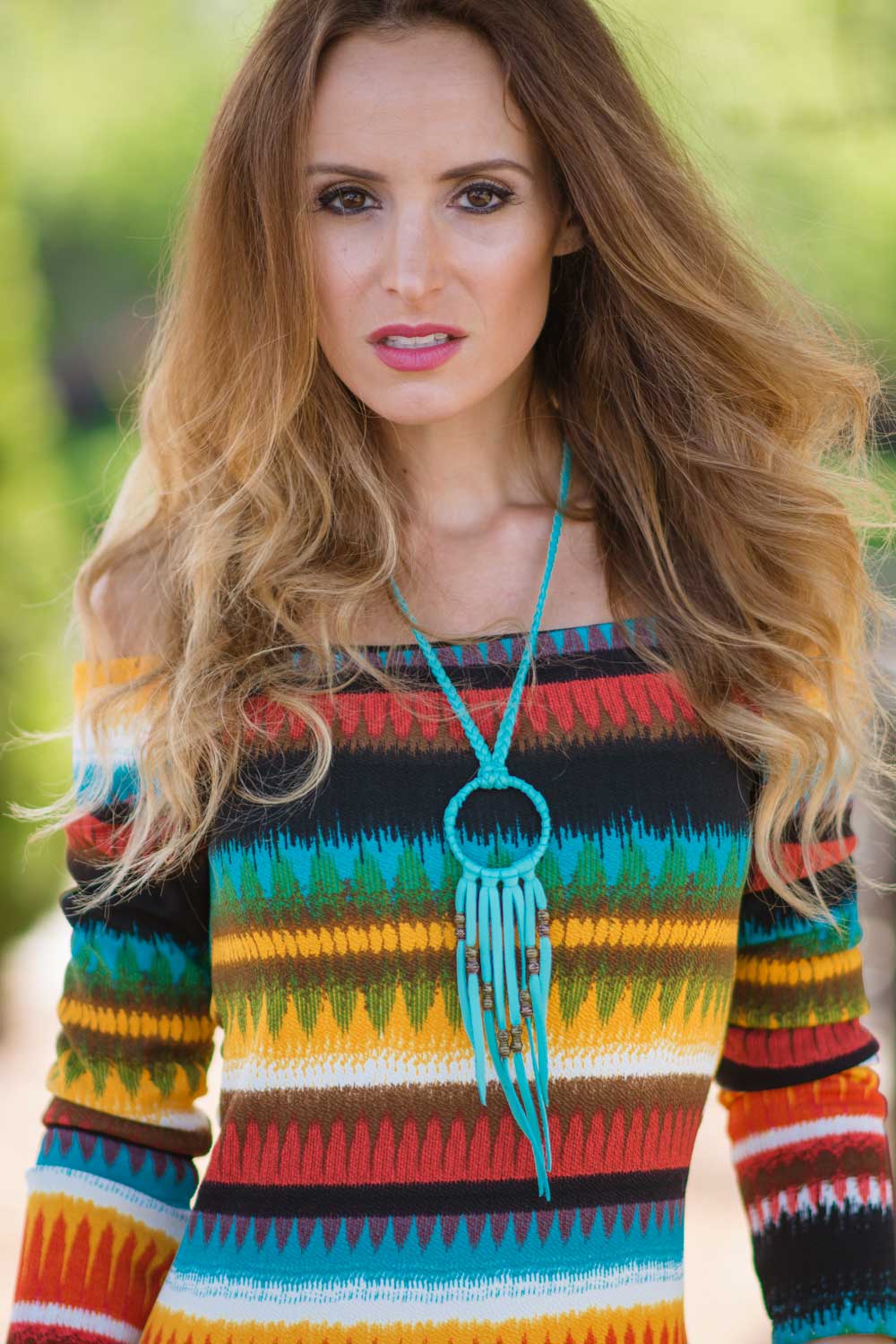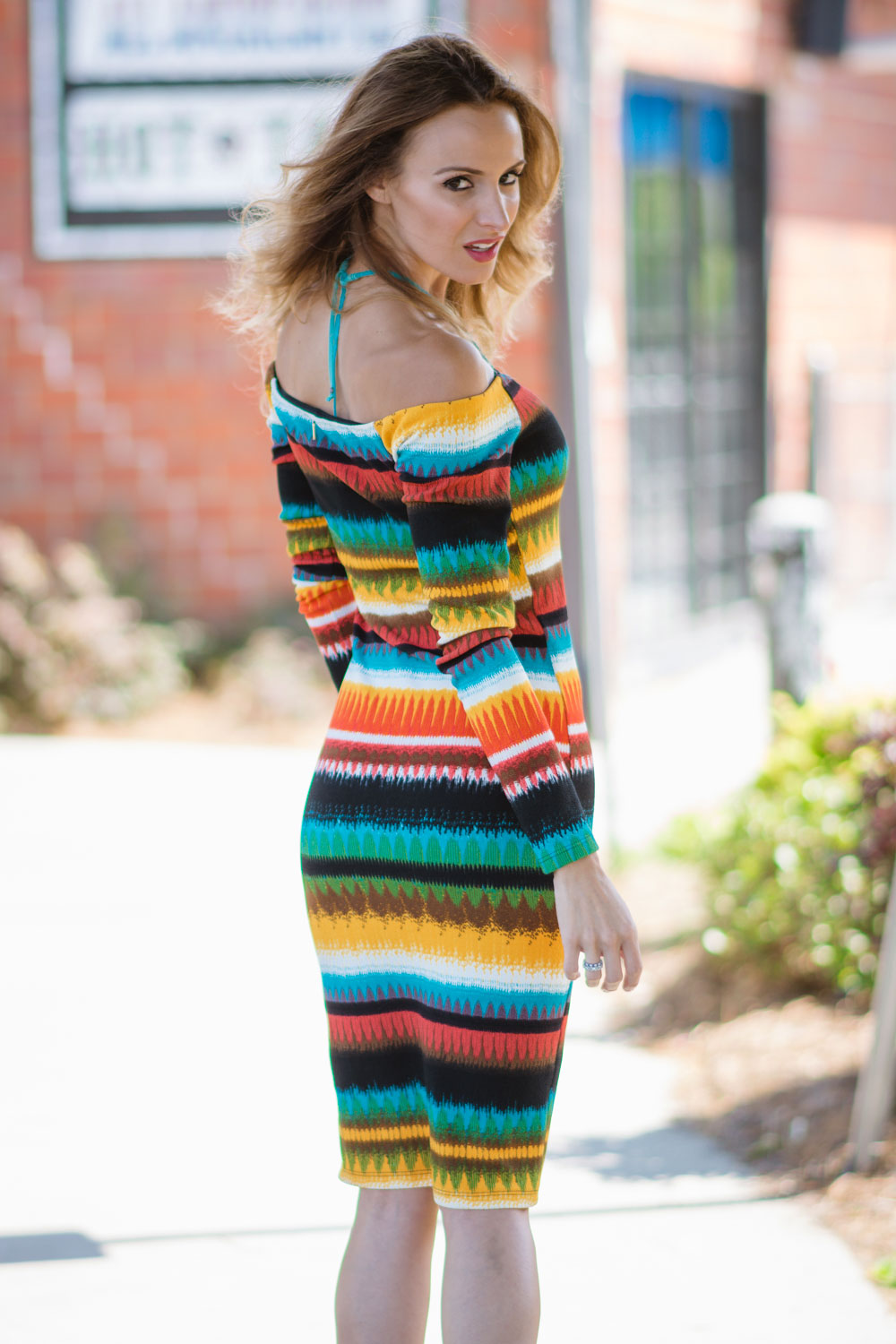 Last week, Kyle and I were in Scottsdale because Kyle had a Toyota appearance out there and we decided to make it into a mommy-daddy 48-hour getaway! Aside from South Beach and Cabo, Scottsdale is one of our favorite cities to visit. The people are all so nice, there are so many outdoor activities to do like hiking, golfing or swimming, and you can't beat the amazing restaurants and shopping! If you are ever out there visiting, let me know and I will tell you some of our favorite places to eat.
While we were out shopping one day, I stumbled upon Crush boutique and instantly fell in love. It's a boho and contemporary boutique that carries a variety of brands like, Jen's Pirate Booty, Lovers and Friends and Blue Life. Basically, if you were going to Coachella you would need to stop here!
I came across this amazing piece by T-bags Losangeles and instantly fell in love with the unique pattern and fit! I love that you can pair it with some black stilettos and big earrings for a sexy night out on the town, or you can style it causal like I did- making a great look for a day of sipping margaritas with my girls on Cinco de Mayo!
These shoes (from ShopRiffRaff) have a cute, vintage feel and even though they are super tall, the platform off sets it so they are actually pretty comfortable and easy to walk in. This fabulous necklace is by Ellison James, which is owned by a Charlotte jewelry designer, and you can get it in a variety of colors at Lipp Boutique in the Metropolitan area.
Now, all that's missing is that margarita!
Check out all these stylish companies on Instagram: @shopcrushaz @lippboutique @ellisonjames @shopriffraff