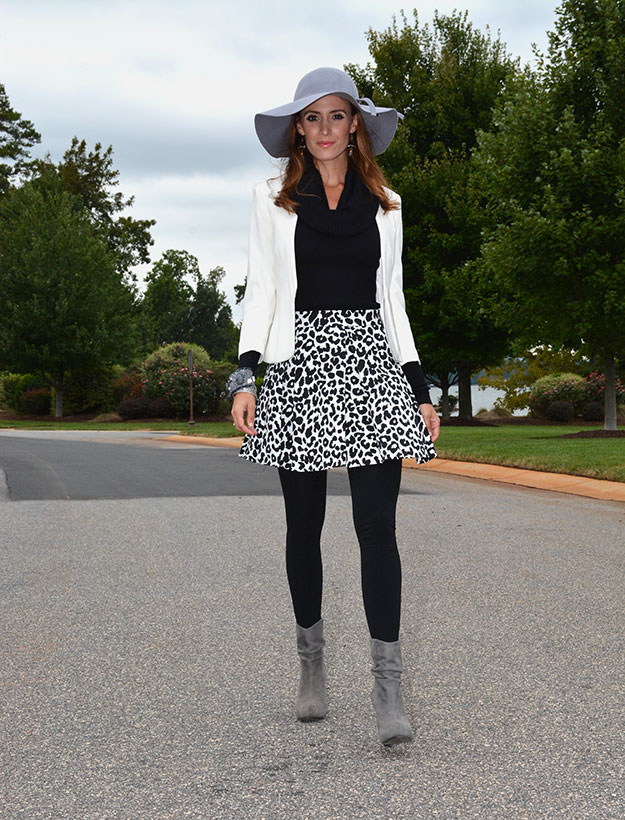 I built this whole outfit around this fabulous floppy hat from Page 6 Boutique! This amazing local boutique has a variety of trendy pieces all at great prices! A floppy hat is a fall staple and let's be honest a life saver for day three dirty hair!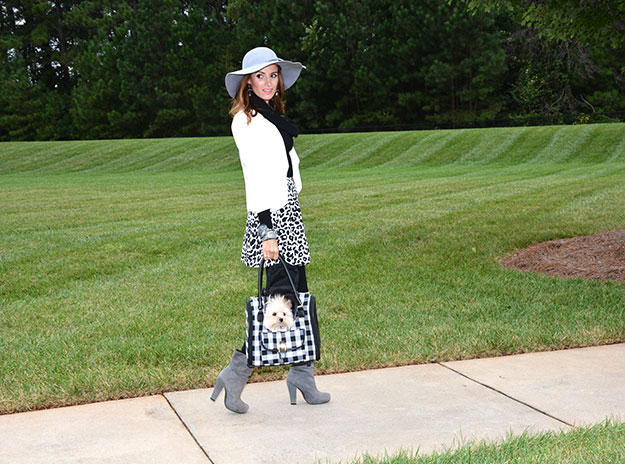 Black and white is always chic for any season and I had this fabulous skirt I bought in the spring but had not worn yet. I threw on some black tights and topped the look with a fitted black cowl neck sweater and a crisp white blazer I've had for years from H&M. I added some gray boots to tie the hat back into the outfit and then added the cutest accessory EVER: Lucy in her new black and white plaid doggie purse!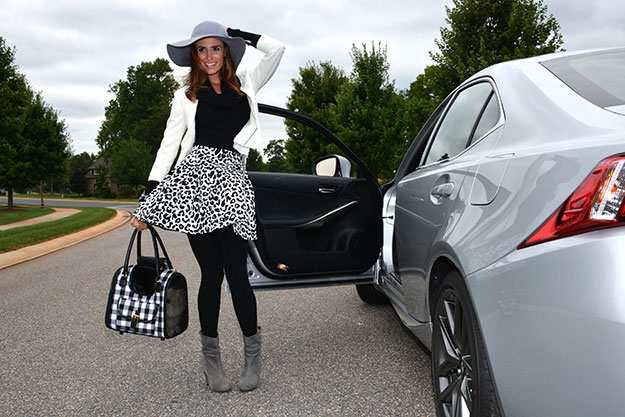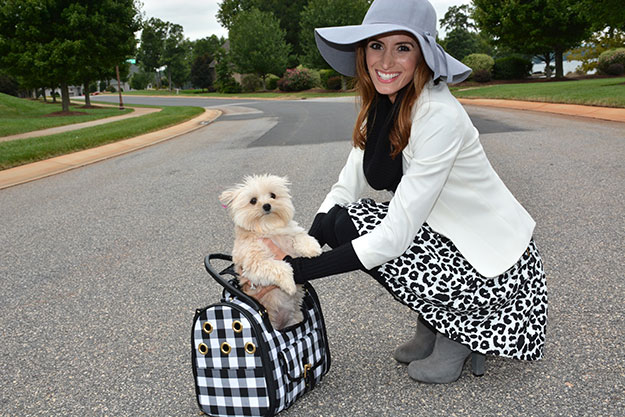 Also the earrings are Megan Park from a local boutique, Mosaic, which I featured in my boho babe blog! These stunning earrings can be dressed up or down which I LOVE! They are 2.5 inches long and catch the light so beautifully and what I love most is they are extremely light!