I basically live on veggie burgers. Although I'm not a vegetarian (I eat chicken and fish), I find myself craving a veggie burger because they are so yummy and filling – not to mention, quick and easy out of the freezer.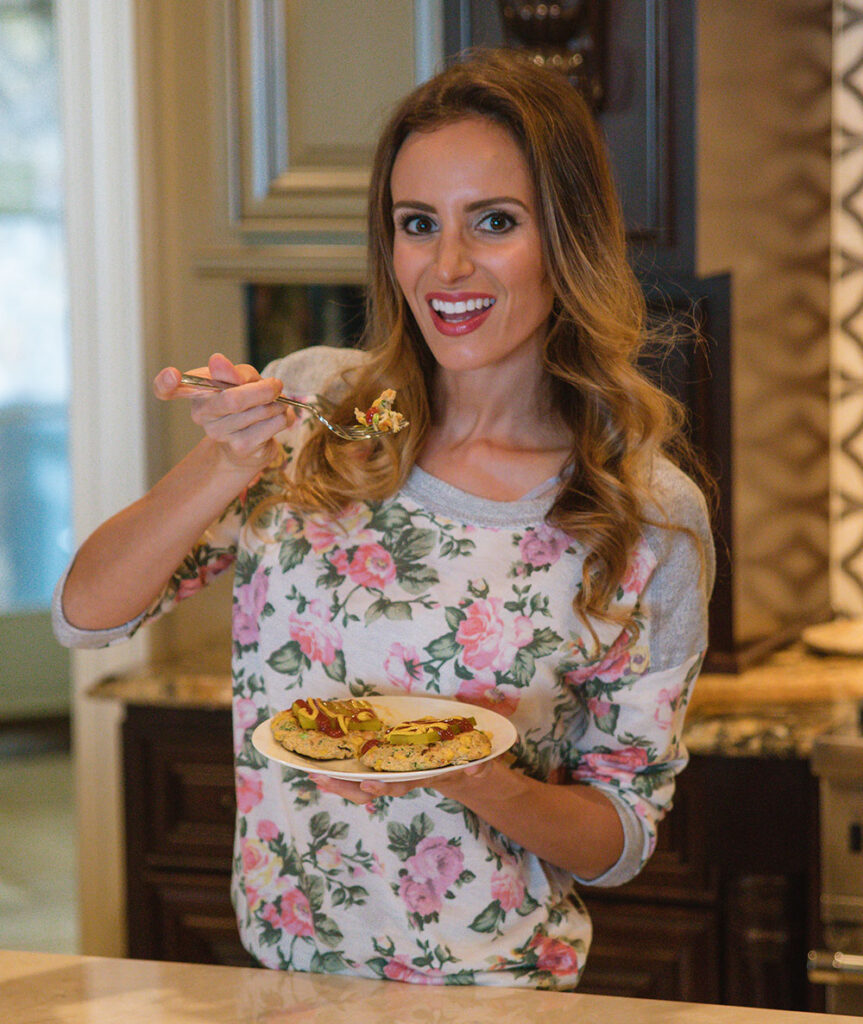 Except there's a couple problems. One, the little hockey puck looking things aren't super filling. Two, they are made with soy, which I'm not suppose to have because of my PCOS. So after looking at every health food store for an all-natural, soy-free alternative, I gave up (because I couldn't find one) and made my own!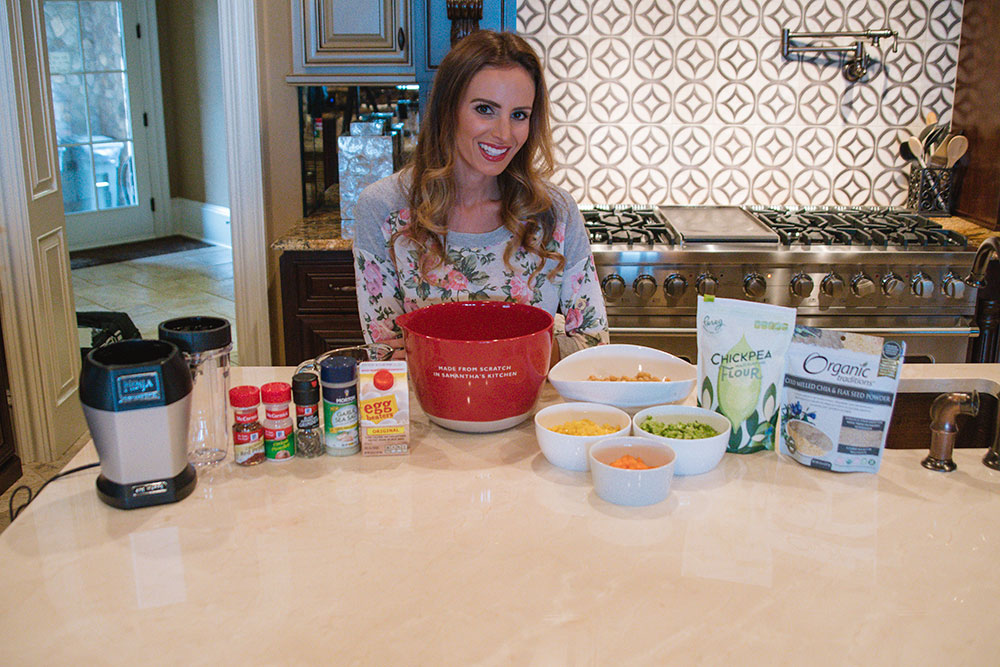 Let me start by saying that I'm not a crazy great cook by any means. I start with ingredients out of a can or a box most times and like to jazz things up. So after looking through a million veggie burger recipes, I took bits and pieces out of each and added stuff I had in my pantry to create these yummy and filling veggie burgers!
Samantha's Veggie Burgers
1 can chickpeas
1/2 cup eggs (use real eggs and not egg beaters – it needs the stickiness to hold it together!)
1 cup corn
1 cup broccoli
1/2 cup carrots
1 1/2 teaspoon garlic salt
1 1/2 teaspoon pepper
1 1/2 teaspoon onion powder
1 1/2 teaspoon flax seed
1/2 teaspoon red pepper flakes
1/3 cup chickpea flour
1. Add all the ingredients in a large mixing bowl and mix well.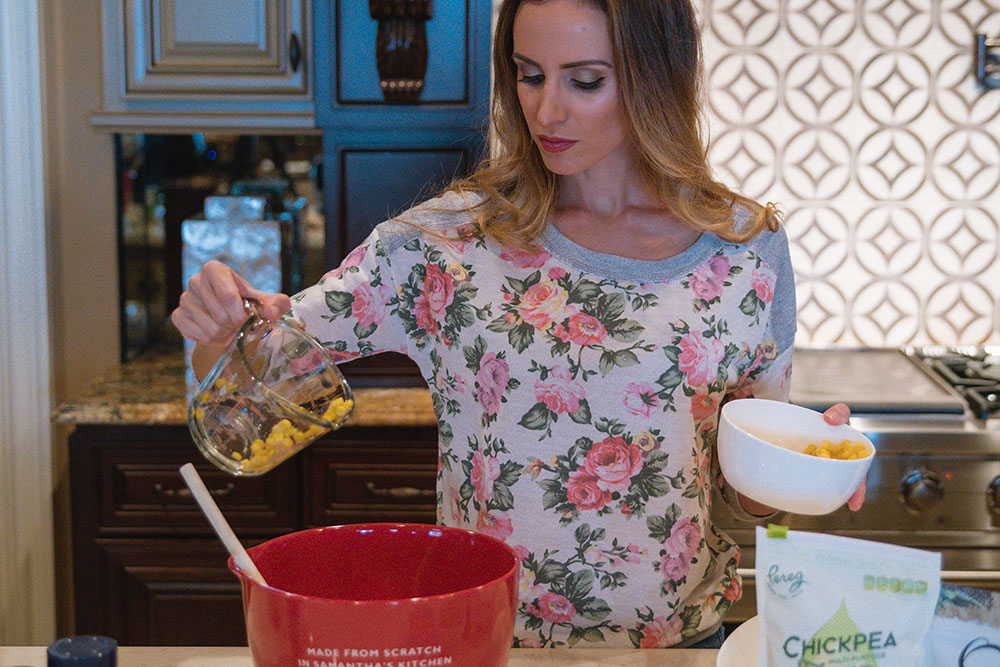 2. Place in a food processor or blender and mix until everything is broken down and well combined.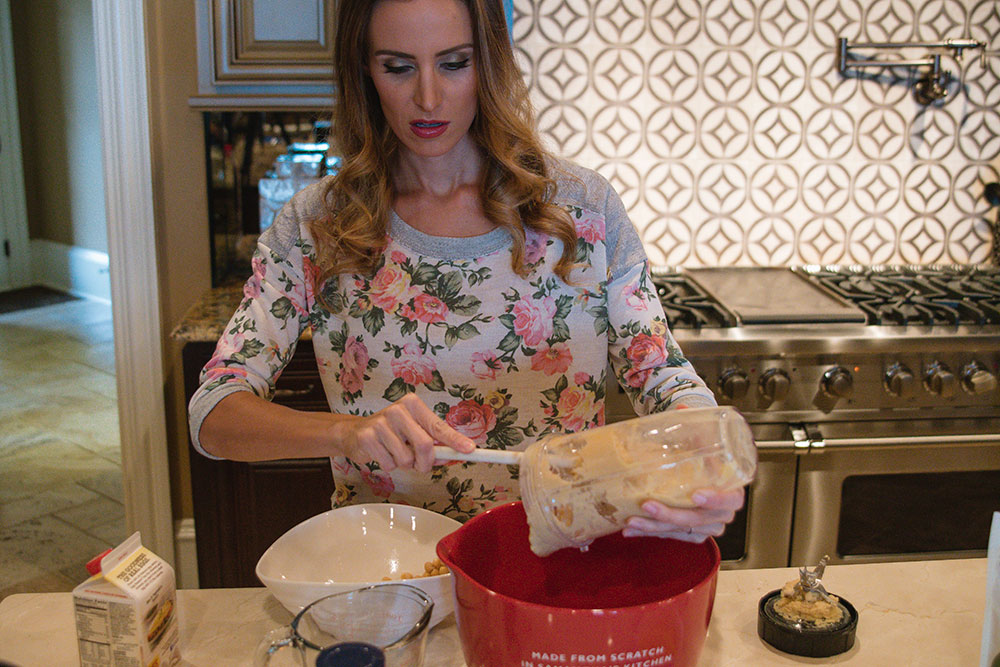 3. Take about 1/2 cup of mixture and mold into a patty. Repeat with the rest of the mixture.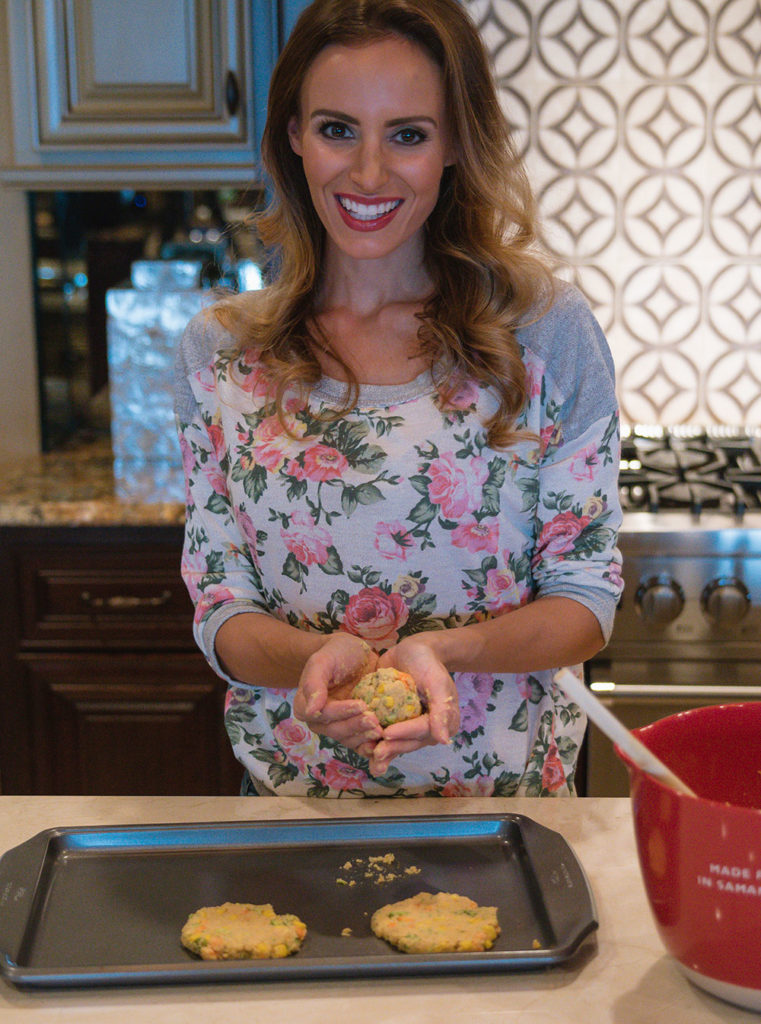 4. Place the patties on a greased grill pan (I used avocado oil spray!) on the stovetop.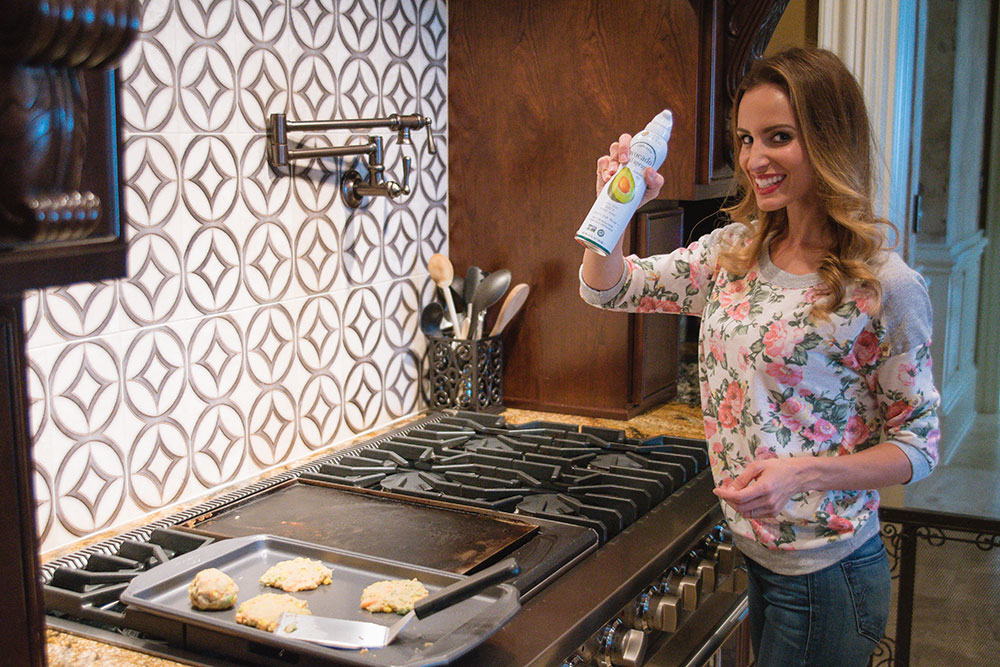 5. Grill on medium-high heat on each side for 4-5 minutes or until browned. Flip them gently!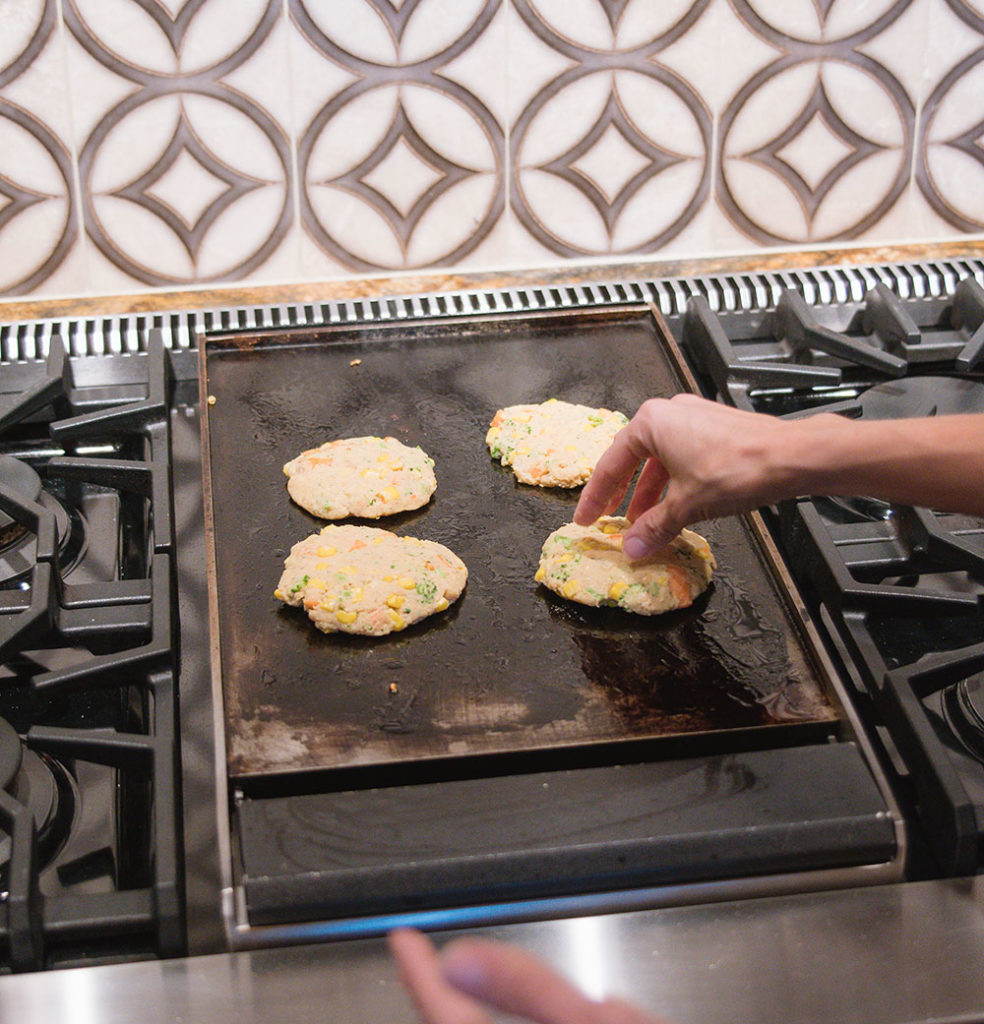 You can eat them like a burger with or without a bun or throw on top of a salad.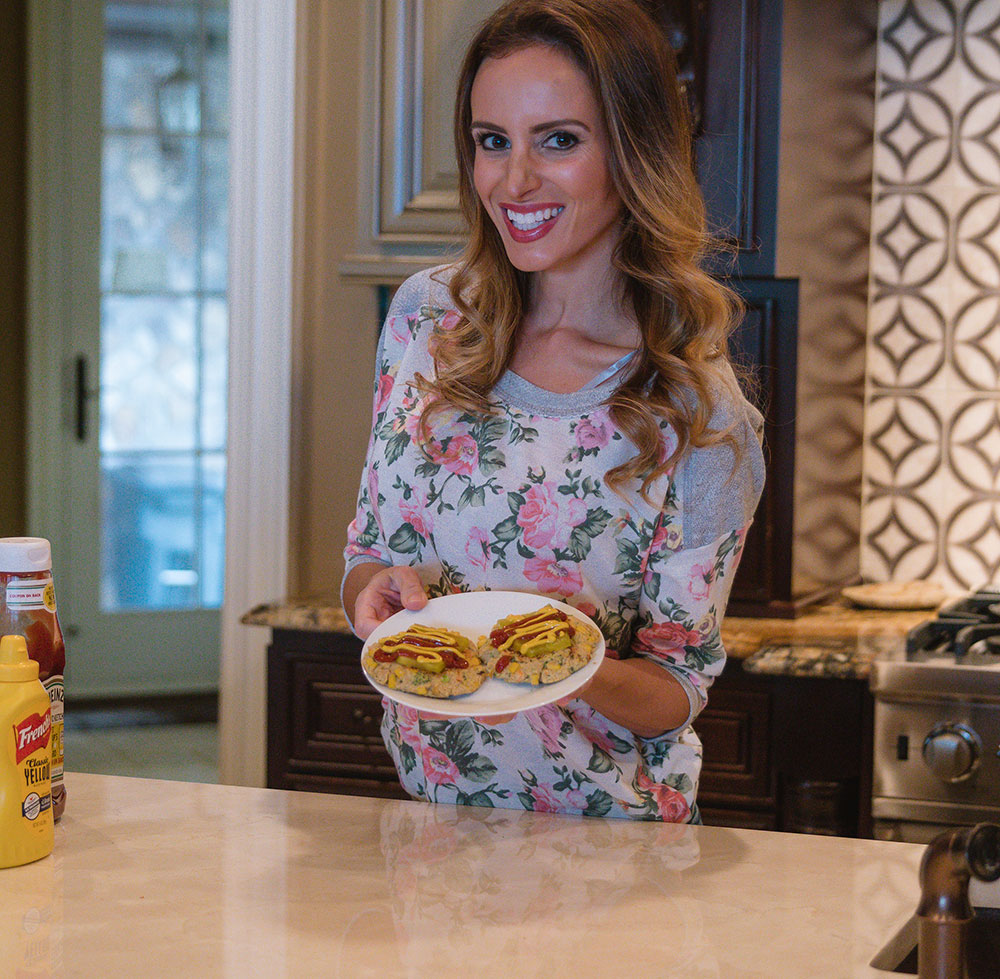 The patties can be frozen and saved for when you're in a hurry later! Just defrost in the refrigerator or on the counter and then heat up when you're ready to eat!