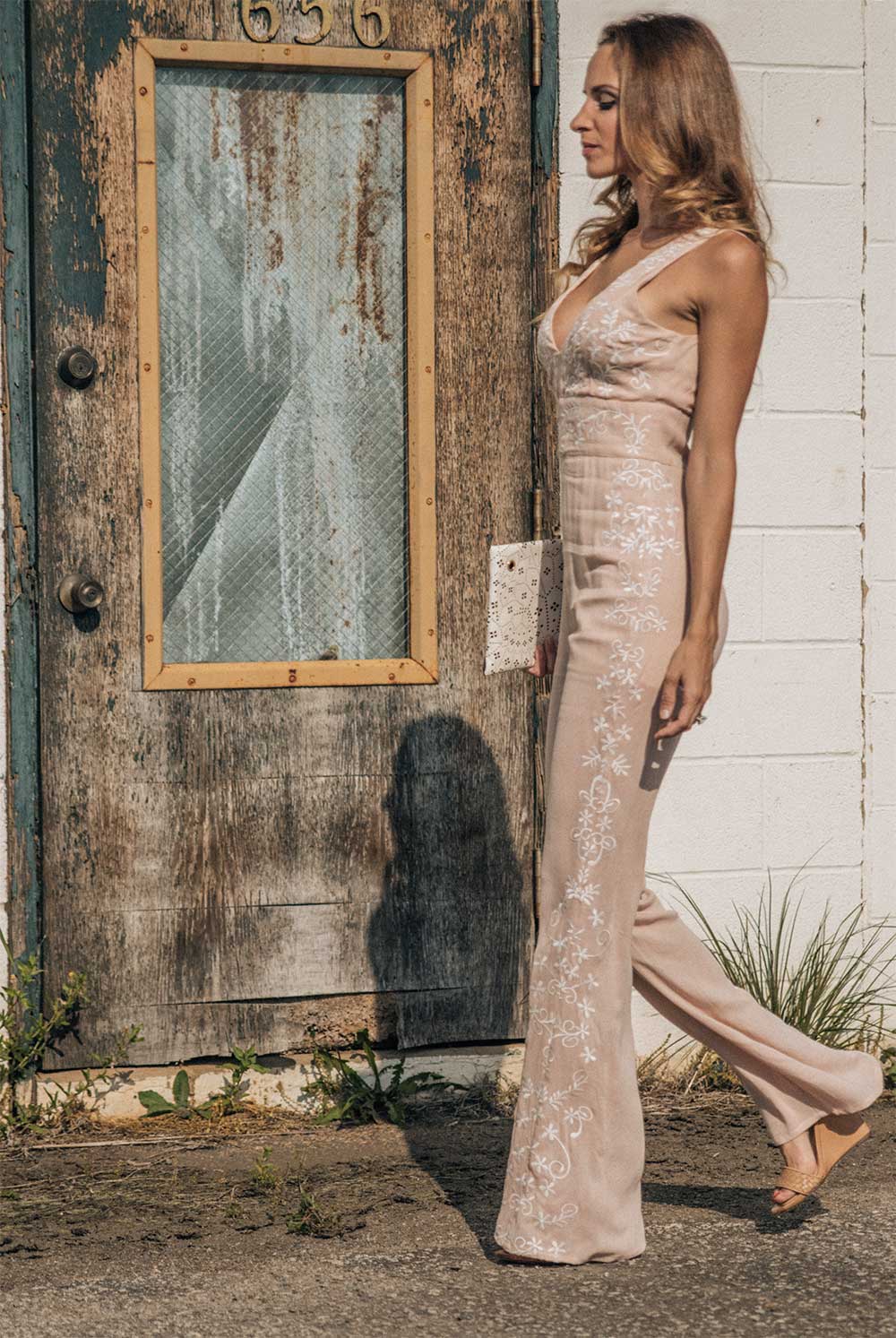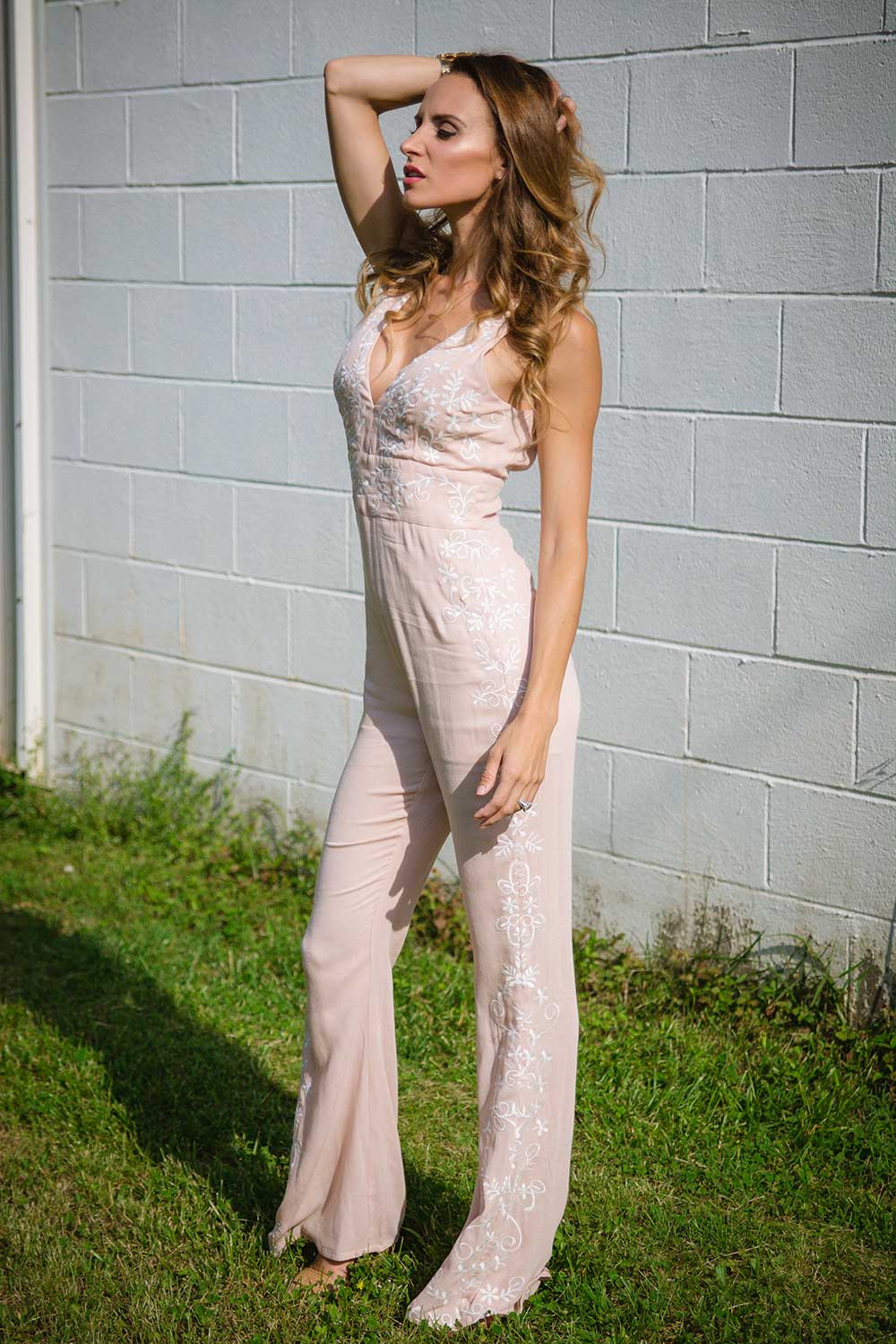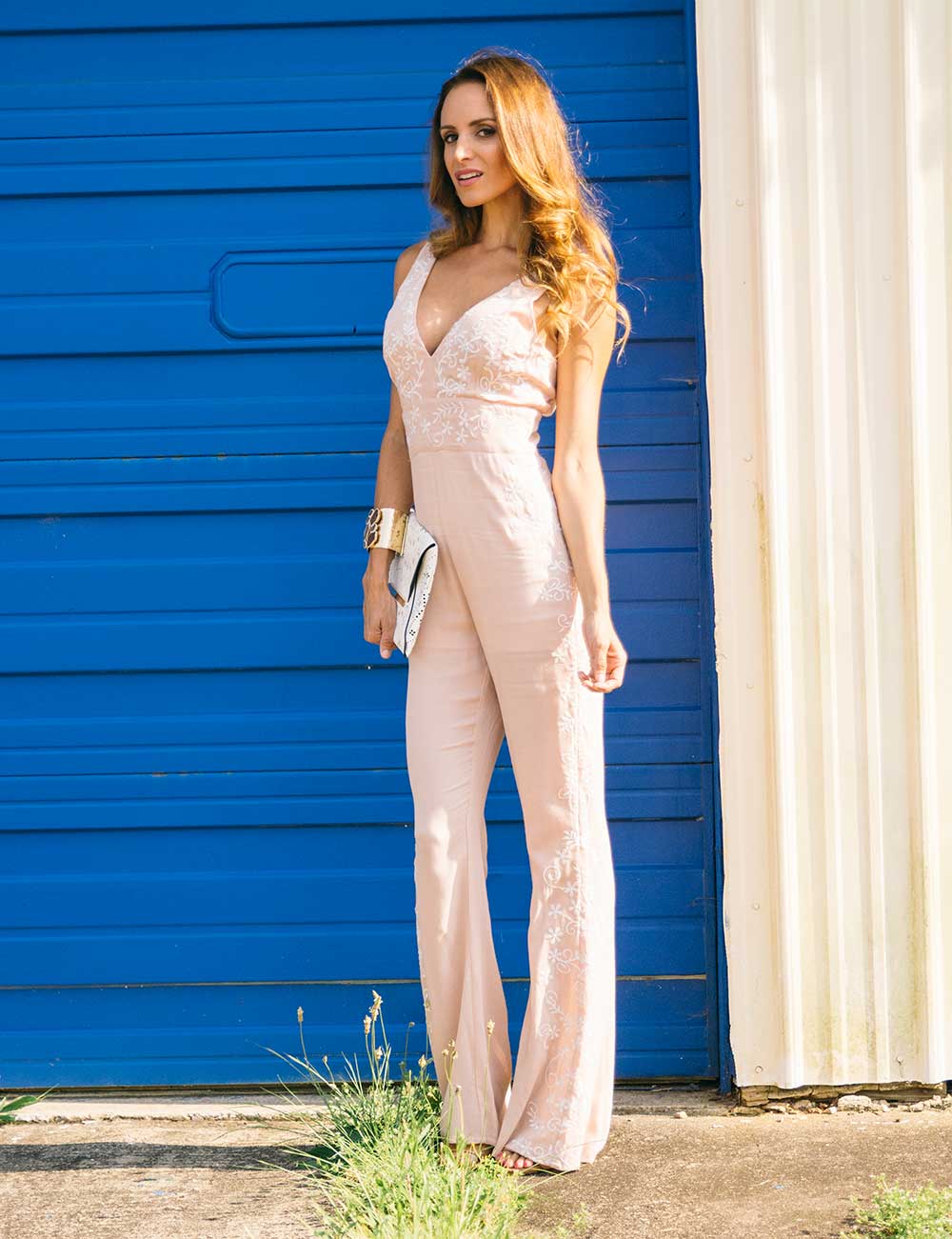 A Stunning Summer Look
I'm totally in love with this beautifully embroidered blush jumpsuit from Riffraff! Not only is it absolutely stunning, but it's also super affordable and on trend with the floral embroidery detail.
I'm not a very tall gal (5'5″), but the combination of the cut, style and hiding some heels under the jumpsuit gave me some serious height. I really like how the bottom has shorts lining and hem, making the rest of the leg semi sheer. I will tell you I altered the top a bit in the front as it comes with a deep v-neck. So, if you like an extra deep plunge, it does cut even lower than what is pictured.
This jumpsuit is perfect to dress up or down for an easy summer look and you can get it 20% off by using the code SAMANTHABUSCH at check out!