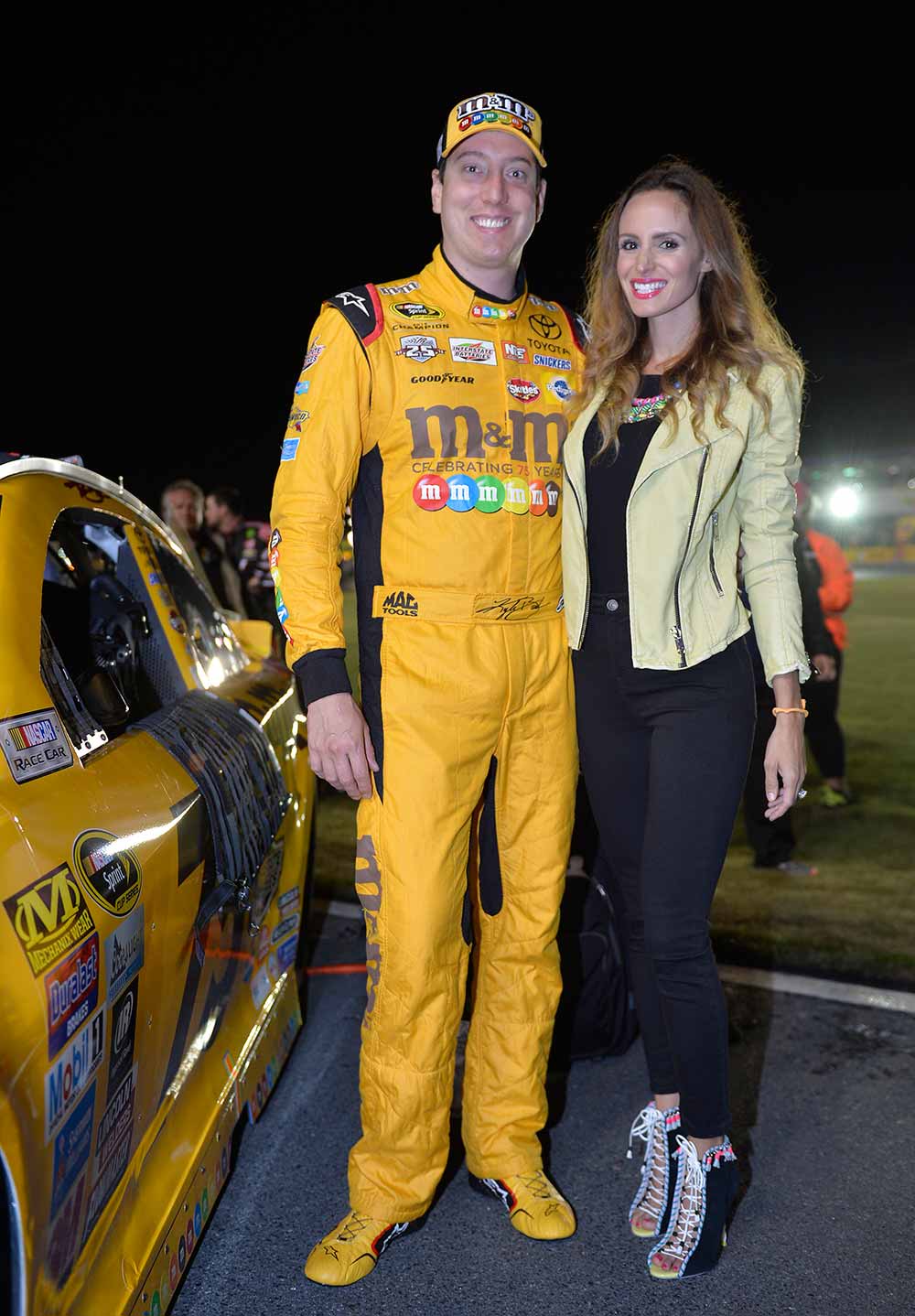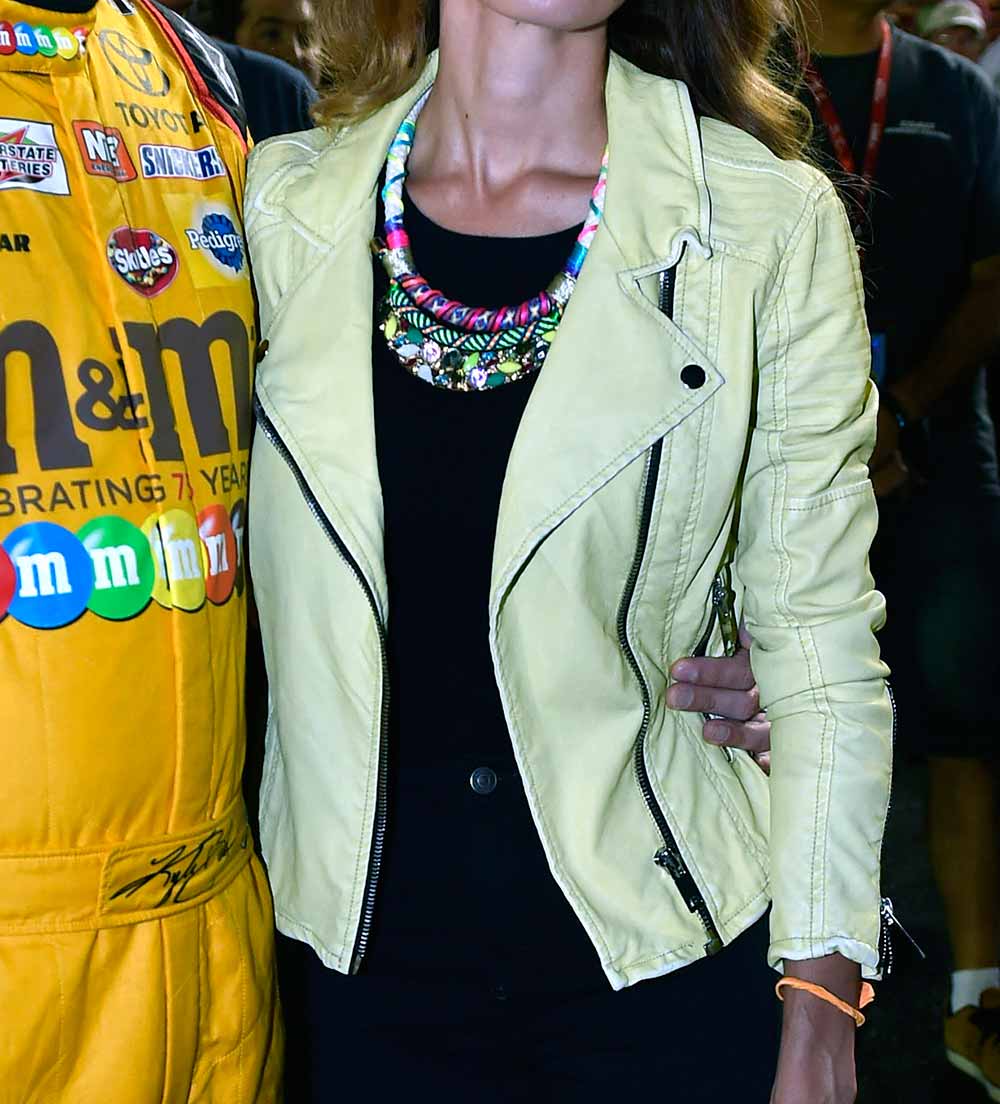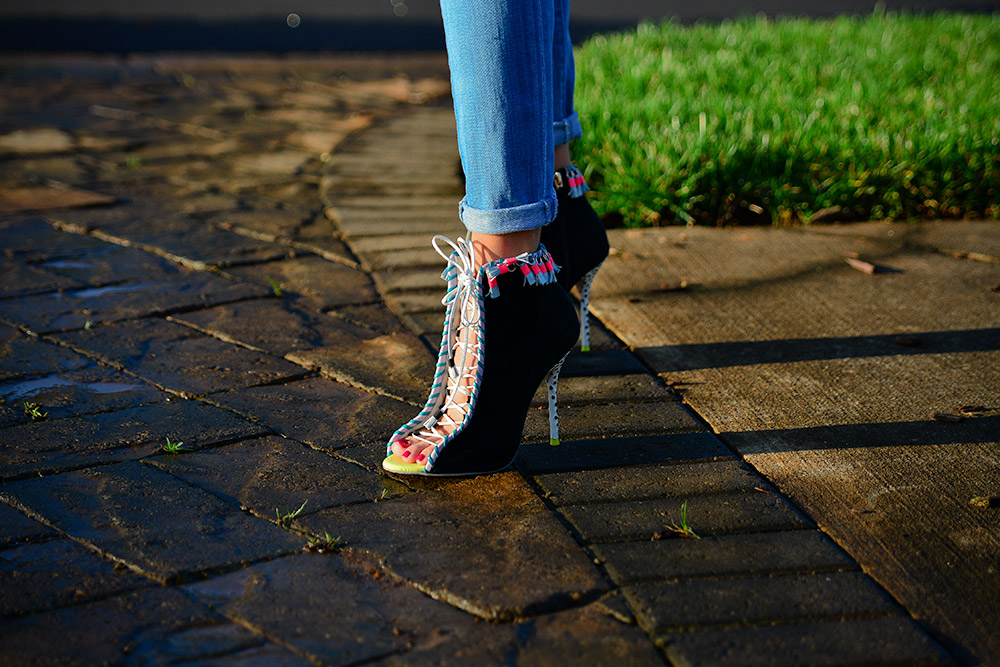 Well, what can we say about the All Star race? I think half of us are still trying to figure out the rules and how it all went down. But don't worry, I'll leave the competition stuff to Kyle and get to the real reason I'm bringing up the All-Star race right now – my badass outfit!
I have so much fun creating bold new looks by taking a basic outfit and piecing it together with items I already have in my closet.
For this look, I started with all black pieces – pairing a fitted top with my high-waisted Topshop jeans that I literally have in every color because they have so much stretch and are very flattering with the high waist. The jeans come with or without rips on the knees, and I buy them with the shortest inseam so they are a bit cropped.
Now the fun part – adding color! I jazzed up the basic all black look with this awesome bright vegan leather moto jacket by Blank NYC. I found mine on eBay, but they sell it online, too!
To accessorize, I added a unique and colorful necklace from a small online shop I found called Beth Ladd Collections This one-of-a-kind line has everything from cool neon threads to gems – so fun!
Finally, let's talk about the shoes! These are by Sophia Webster and totally complete the look. I got mine a few years ago, but you might be able to find them on eBay or just check out the newer styles because they are all equally unique and funky!
How do you like to spice up a basic outfit? Share your looks with me!