As you know, we travel a lot. Like, a lot a lot. At this point, Kyle and I are very used to living out of a suitcase!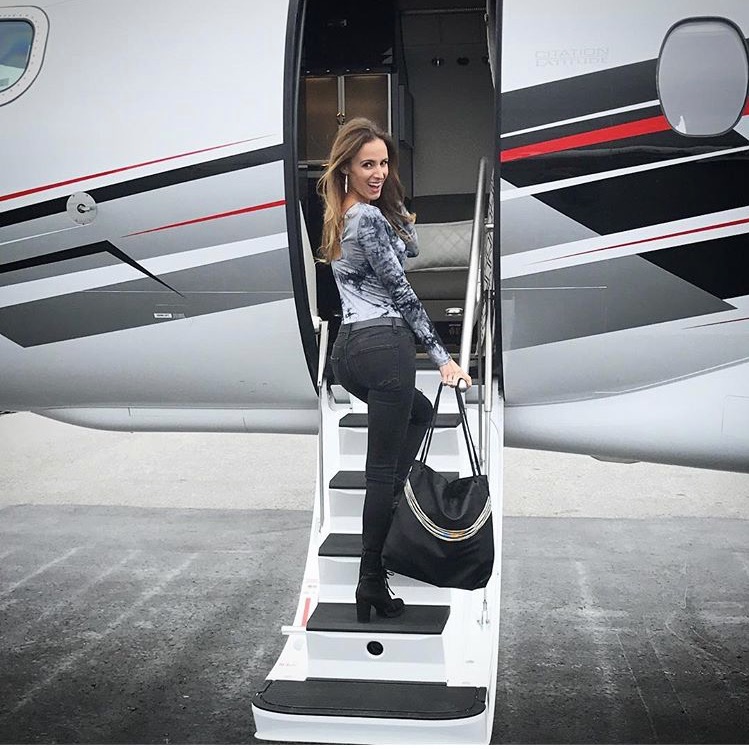 Over the years, I've learned a lot of tips and tricks to making my packing routine easier and more effective. Now that summer is here and it is prime vacation time, I want to share some great packing tips that help me and will hopefully help you during your travels!
First of all, it's all about organization! I love using bags and containers for all my stuff to keep it separated, safe and organized.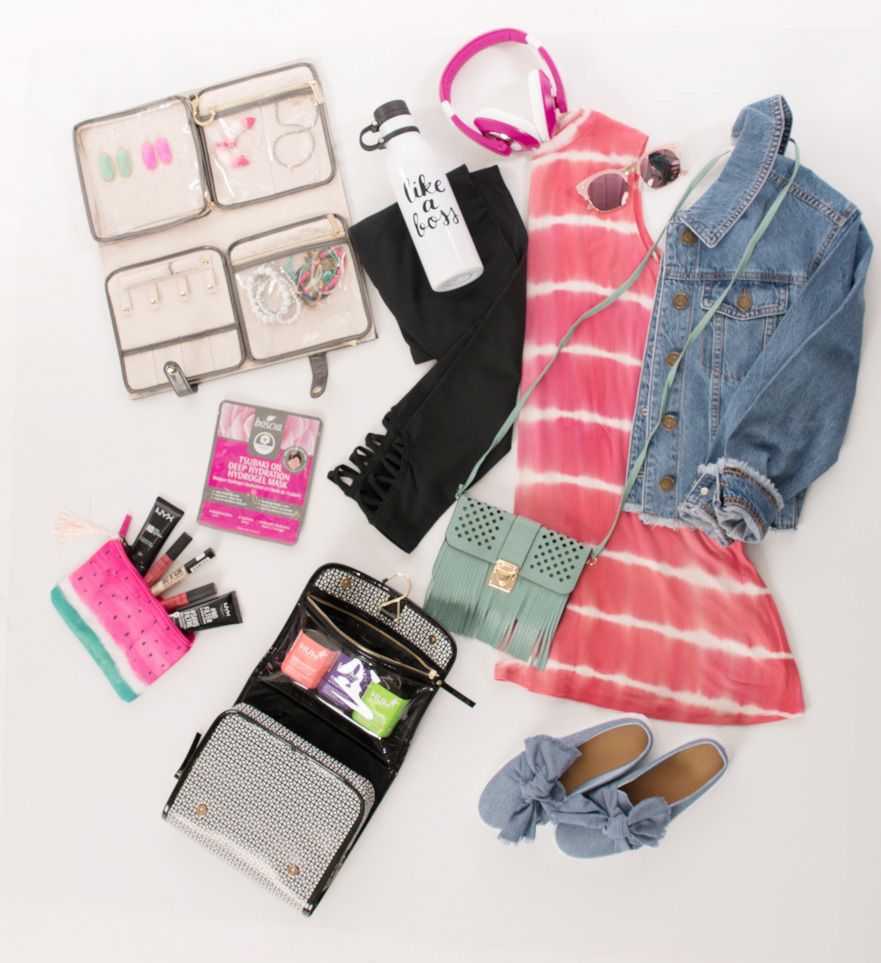 I found this great hanging travel bag from Walmart and I really like it because it has three separate compartments. In one compartment I keep my contacts, in the next I put all my face products and at the bottom I put all my hair stuff. I travel with a lot of stuff, so if you like to travel with less than you could definitely use the bottom of the bag for all your makeup. This bag is great if there's not a lot of counterspace in the hotel because you can simply hang this from something in the bathroom and still have all your counterspace.
For all my jewelry lovers out there like me, I also have this wonderful jewelry organizer from Kendra Scott. I used to just throw all my jewelry into little bags, but all that did was make my jewelry tangle and ruin. We all know how annoying it can be to try and untangle jewelry and nobody has time for that! This organizer is great because everything has its own separate compartment and it lays flat when you pack it so nothing gets ruined.
A little tip that I've done for years is that I put a dryer sheet in with my clothes when I pack them. It helps them stay smelling fresh! When I'm at home I store all my suitcases with a dryer sheet in them as well.
I also always bring a little bit of wrinkle release in a small spray bottle everywhere I go! If anything gets wrinkled in my bag I can quickly fix it by spraying on the wrinkle release and letting it dry. Or, if it's really bad, I spray the clothes with wrinkle release and turn on the shower at the hotel to let it steam.
Also, I never forget to pack a garbage bag! I like to have one to put all our dirty clothes in. I also really like to have a suitcase that has two separate compartments so that when we're heading home I can put all our dirty clothes in one of the compartments and all our clean clothes in the other. It makes for a lot less laundry!
A tip that I'm still working on myself is actually planning out my outfits in advance. When you're short on space to pack, this is key! I tend to want to bring half of my closet when I travel, but through the years I've gotten better at this. Especially because traveling with Brexton means we have a lot more stuff!
I always make sure to lay out all my clothes and then I try to pick versatile pieces that I can wear with multiple outfits. A denim jacket is definitely a staple because you never know when you will get chilly. I also like to pack a pair of good black workout leggings that I can use to either work out in or pair with a cute t-shirt to wear out. They're so versatile and always good to have.
Do you bring extra cash with you when you travel? Years ago, I read the coolest trick for hiding cash in hotel rooms. You put whatever money you have that you're going to leave in a hotel room inside of a pad. Yep, that's right! Because let's be honest, who's going to look inside a feminine product for money?!
I hope my tips come in handy for you like they have for me! Whether you're traveling for work or vacation, a few days or a few weeks, packing can be a hassle for many, including me!
I'm always searching for new travel tips and tricks, if you have any that work for you let me know!
Here are some of our favorite photos from our travels!