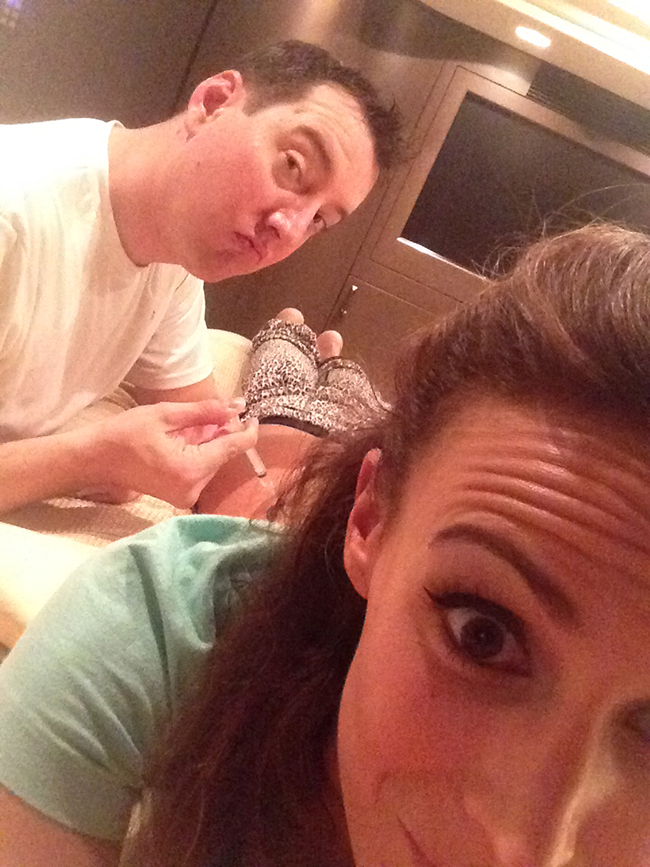 In support of National Infertility Awareness Week, Kyle and I will be matching all donations to our Bundle of Joy Fund this week!
As you know, Kyle and I were blessed with the birth of a healthy baby boy, Brexton, in May of 2015, but what you may not know is that we struggled for a long time to conceive and eventually had to do IVF in order to have our miracle baby. God placed it on our hearts to not only share our journey, but to also financially help others in their IVF journeys. We created a branch of the Kyle Busch Foundation called the Bundle of Joy Fund where we help Charlotte-based couples pay for IVF treatments through the REACH clinic. To date, we have helped 10 families and it's our mission to continue to help as much as we can.
Here are a few ways you can donate:
Our website (All donations are tax-deductible)
Our eBay Store (Bid on one of Kyle's Helmets, a Firesuit, or one-of-a-kind painting)
Our thoughts and prayers are with all of you struggling with infertility and we sincerely hope one day you have your own bundle of joy!
To read more of our story, click the following links:
· Part 2: When are you having a baby?
· The final part of our IVF Journey