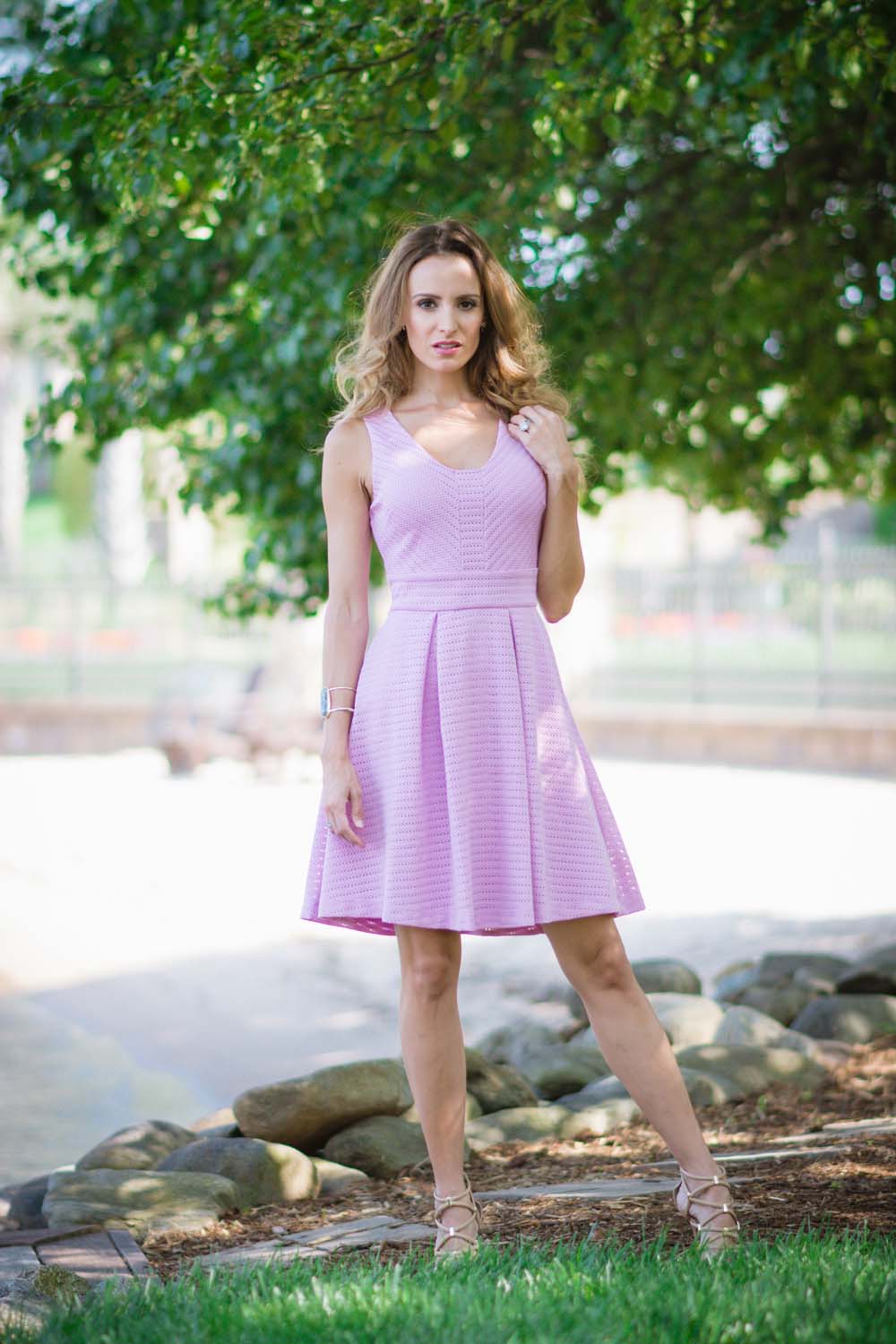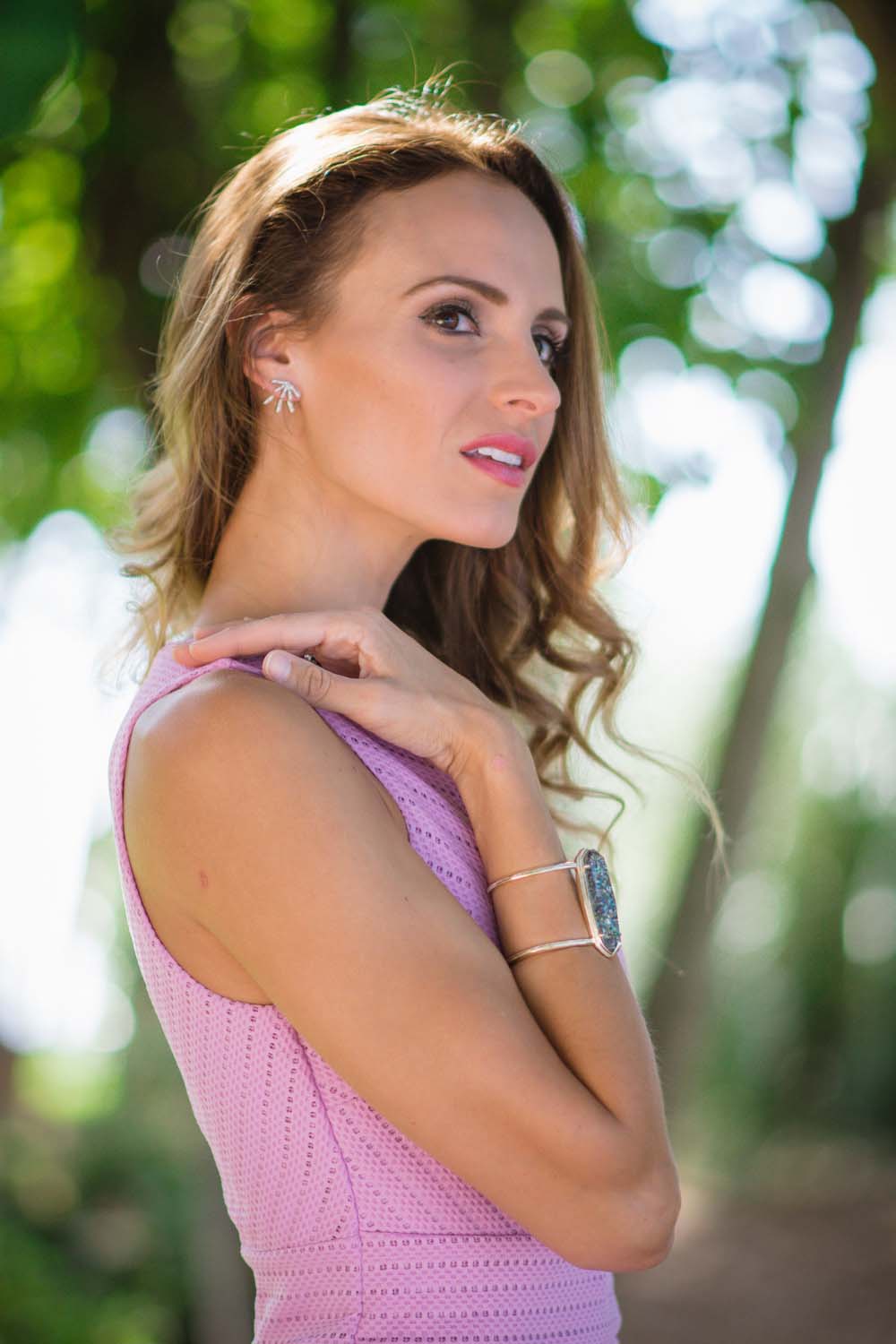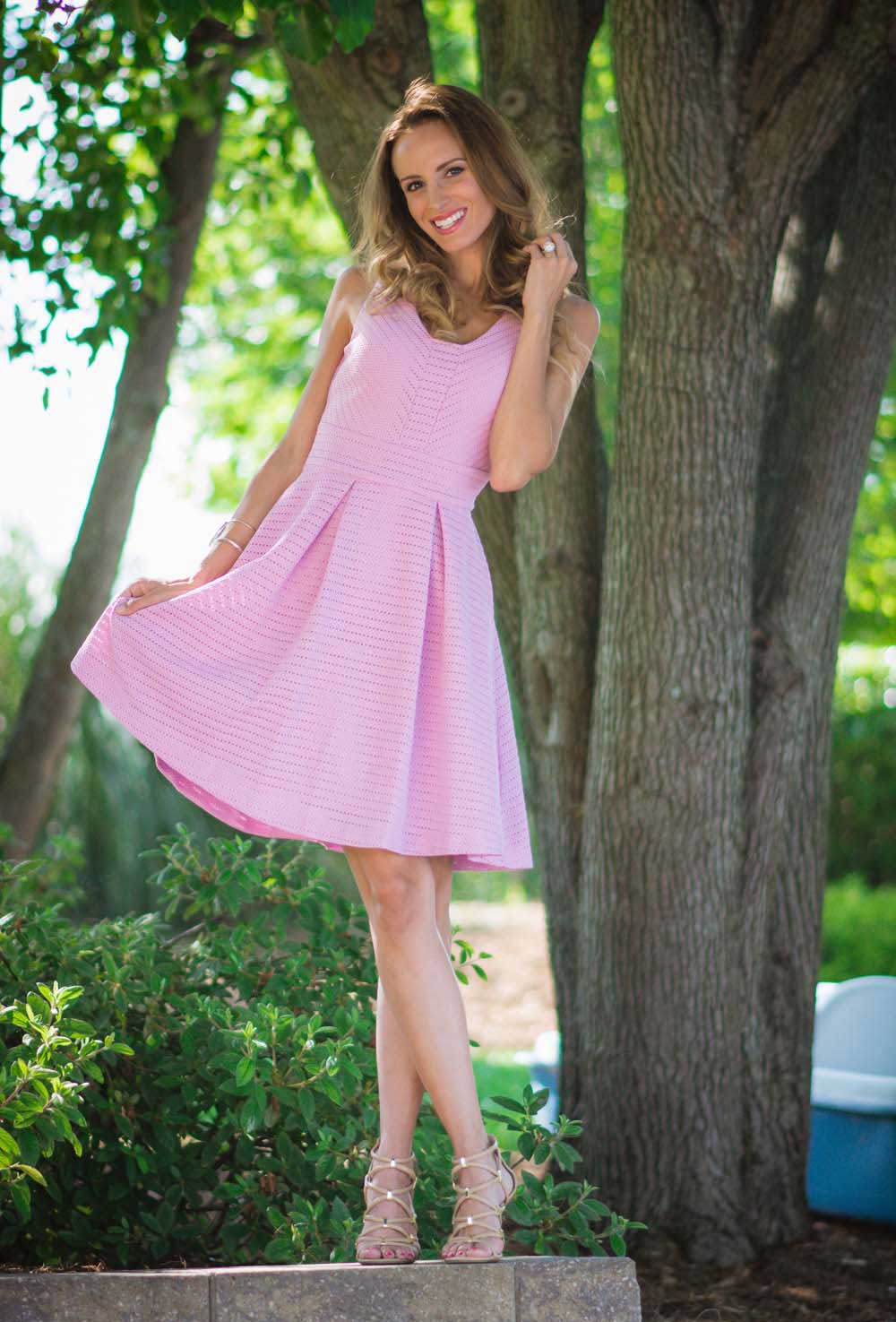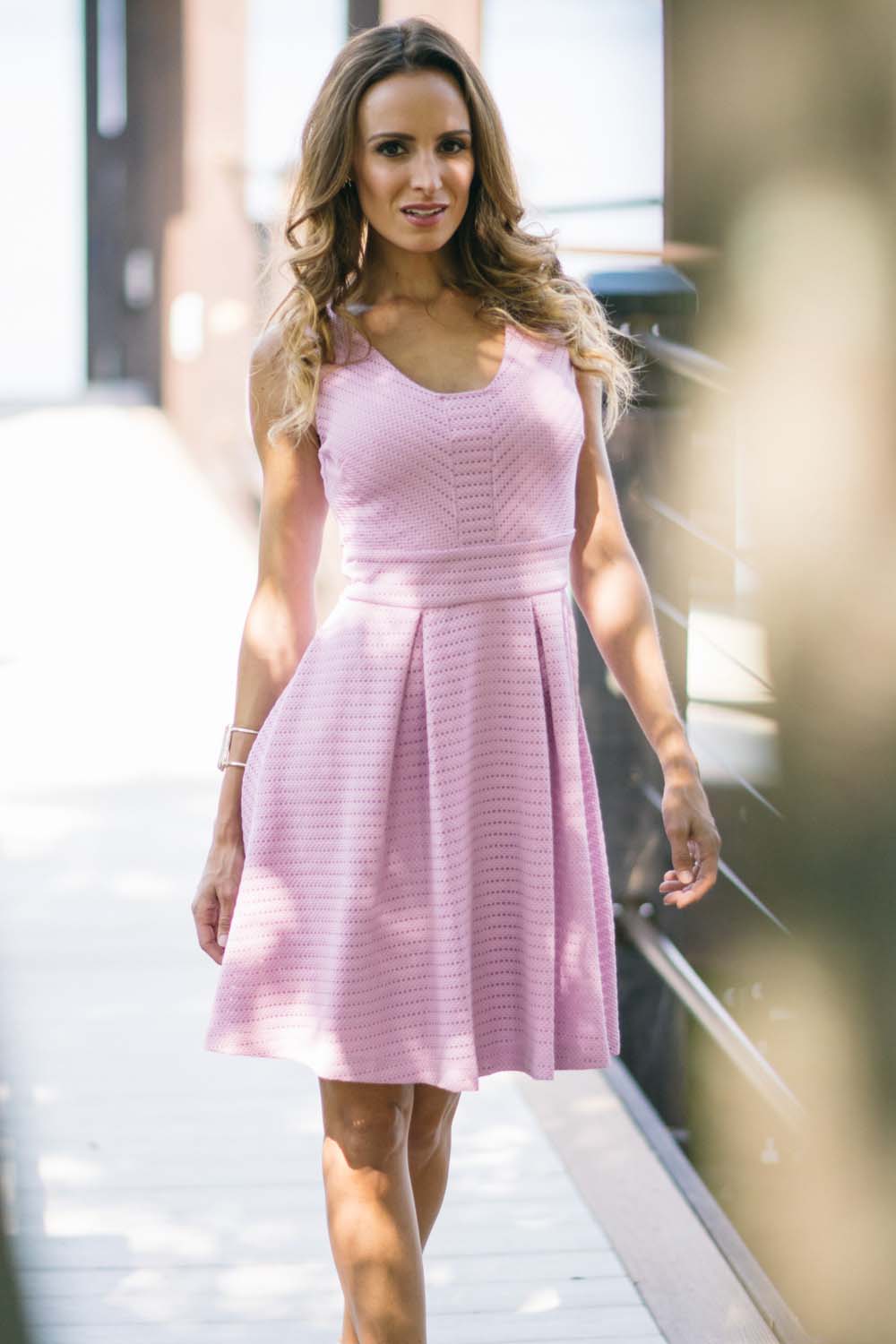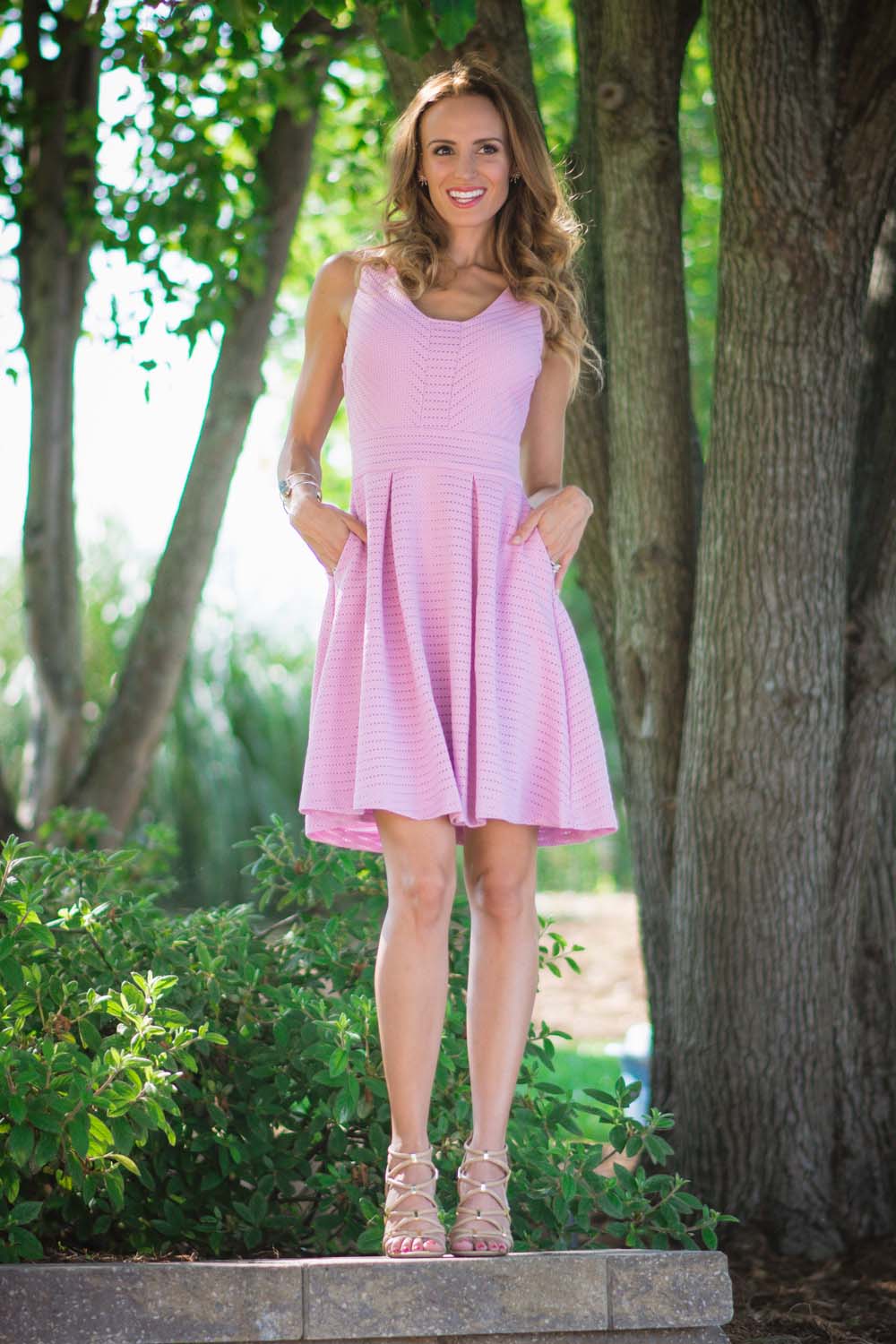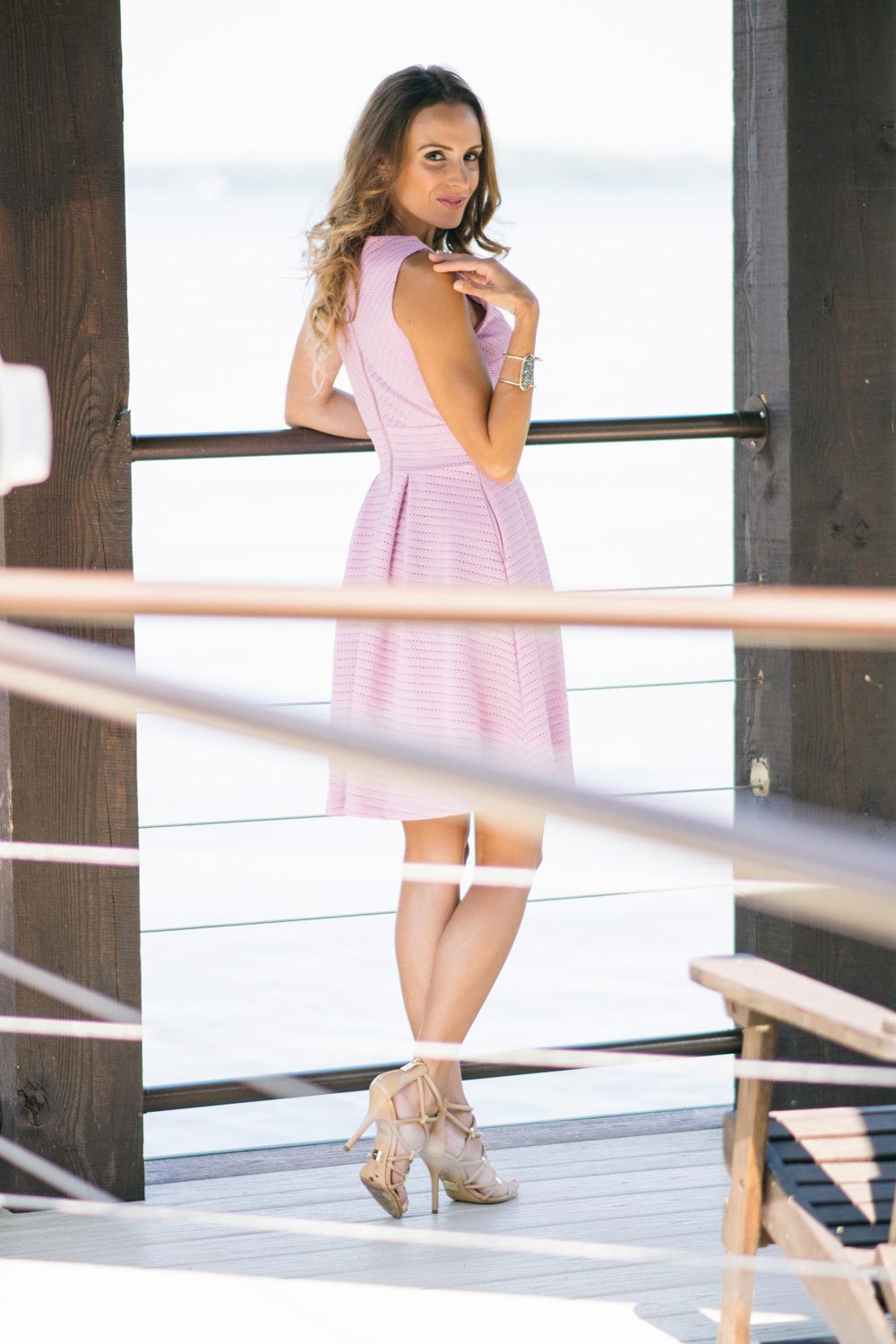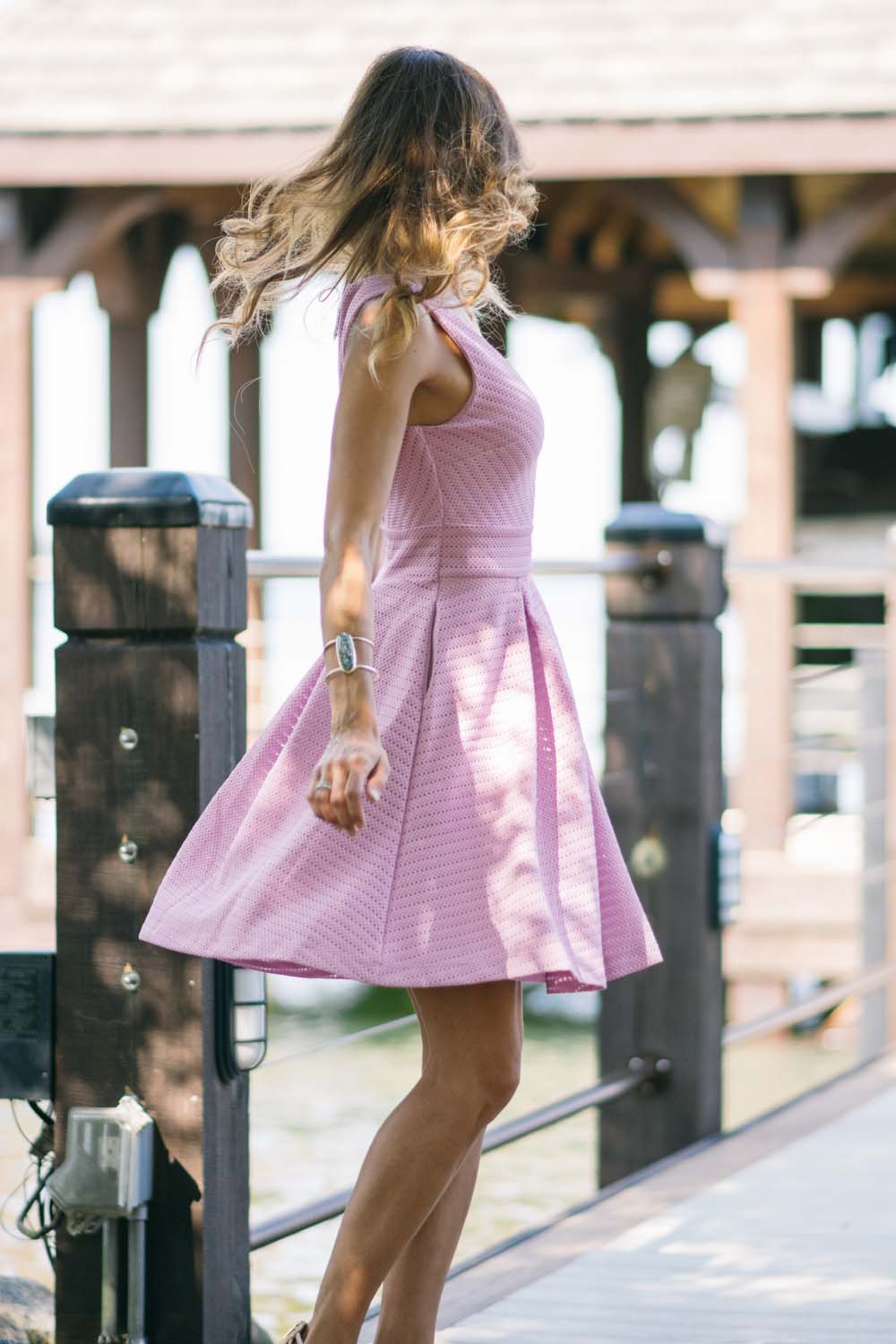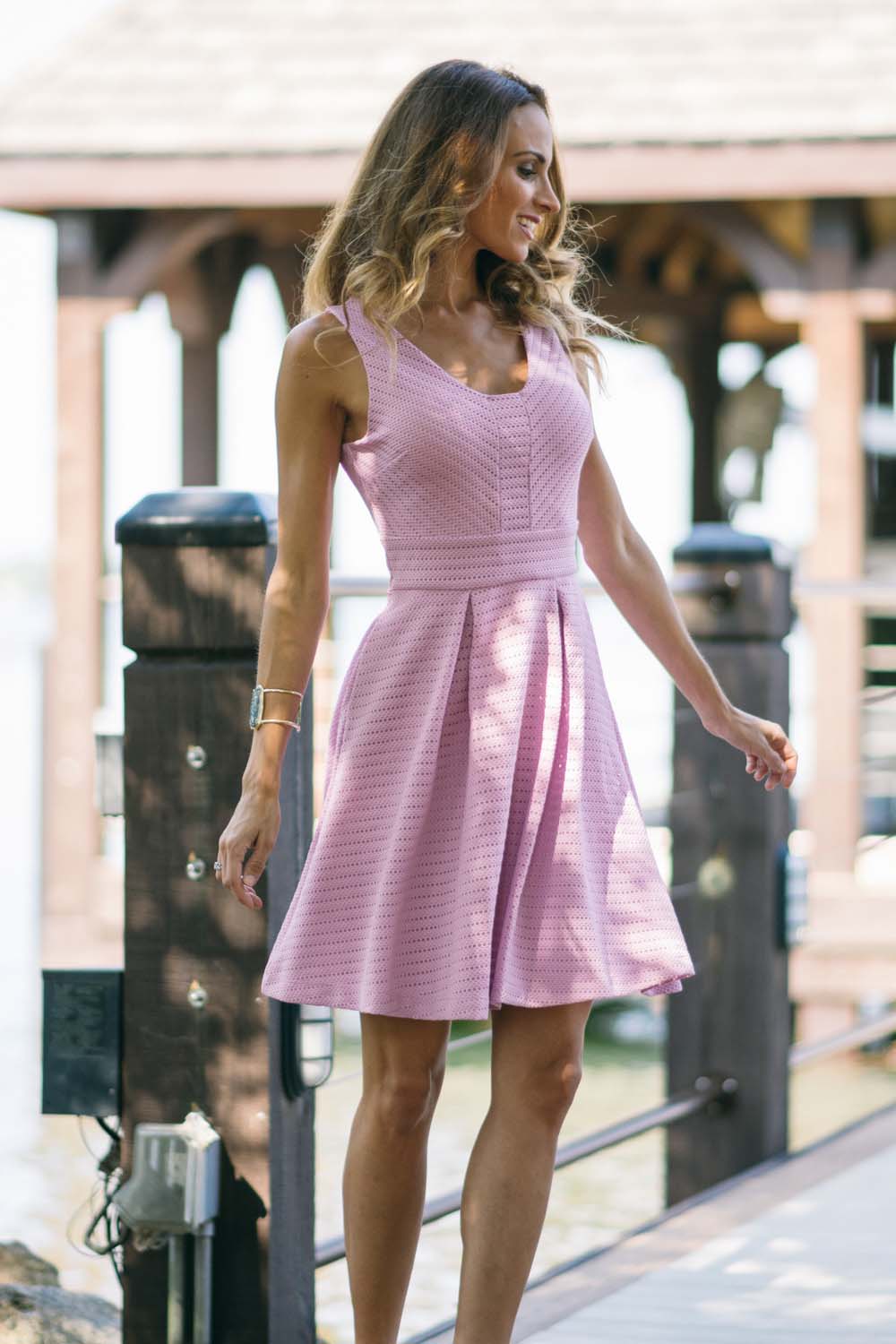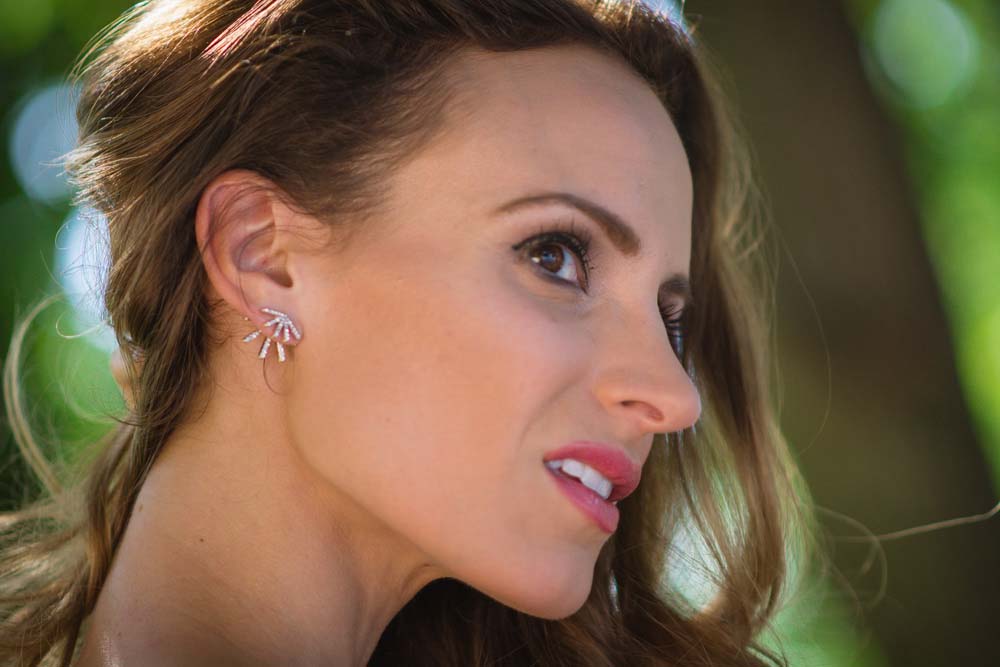 The Perfect Fit & Flare Dress for Summer
I love Jennifer Lopez (my constant girl crush) and Kohl's (hello sales all the time) so clearly JLo designing a line for Kohl's is a huge win! For this blog, I want to talk about this stunning Jennifer Lopez pointelle fit and flare dress from her collection at Kohl's. Pictured is the dress in slumber pink, but it also comes in heaven blue and lilac moon.
Do you have a summer wedding coming up or maybe a girlfriend's baby shower? Well, this dress is perfection! The cute fit, pointelle overlay and flare cut is both flattering and feminine, and the quality of this dress is amazing! My biggest pet peeve is when clothes come unlined and you have to scour your drawer for a bodysuit, strapless bra or some other comfortable contraption because you can see through the darn dress. Not this one ladies – it's fully lined! And did I mention the Kohl's dress is only $28?! You'll definitely turn some heads without breaking the bank in this amazing Jennifer Lopez flare dress from Kohl's.