I love staple pieces that you can style in a variety of ways and this Little Black Dress (LBD) from Tash Boutique (for under $100!) is sure to be your new, IT dress. I love the higher neckline of this dress and the flattering fit-and-flare skirt.  You can wear it alone or with patterned tights and booties when it gets chilly out so it really is a dress for all seasons!
The first look is a more dressed up look.  I topped the LBD with this stunning faux fur leopard print jacket and a gorgeous long tassel necklace (which you can win if you visit my Instagram, @samanthabusch, now!). This look is just perfect for a night out on the town with your girls or your special someone. Also, let's discuss this jacket for a minute: it's fantastic, isn't it?!?!  Not only does it look awesome paired with this dress but I also love it with jeans! It's a little bold, yes, but it's so versatile and it's great to have a fun unique piece in your wardrobe that really reflects your special style!
The second look is less dressy but still perfect for day time meetings, lunches or even a more casual night out than the look styled above.  I traded out the heels for a pair of booties and topped the dress with this AMAZING vest! Honestly, it looks and feels like real fur…I just wanted to snuggle with it! To finish it off, I threw on this great vintage-inspired necklace and added a red clutch for a pop of color.
The last look is ultra casual.  I threw on a cute and comfy studded sweatshirt and then topped both pieces with a vest, which is actually a jacket with removable sleeves…love that! Talk about versatile!
All of the clothes and jewelry featured in this blog are from Tash Boutique in Ballantyne. As many of you know, I am a huge fan of shopping local and proud of you female entrepreneurs.  I love that the store owner, Natasha, keeps all of her pieces under the $250 mark and the selection in the store is amazing.  It truly is a boutique that has something for everyone! To order any of these pieces give them a call at 704-708-4343.  You can also find them on Twitter (@ShopTash), Instagram (@ShopTash) and Facebook (Tash Boutique).
Tash Little Black Dress $98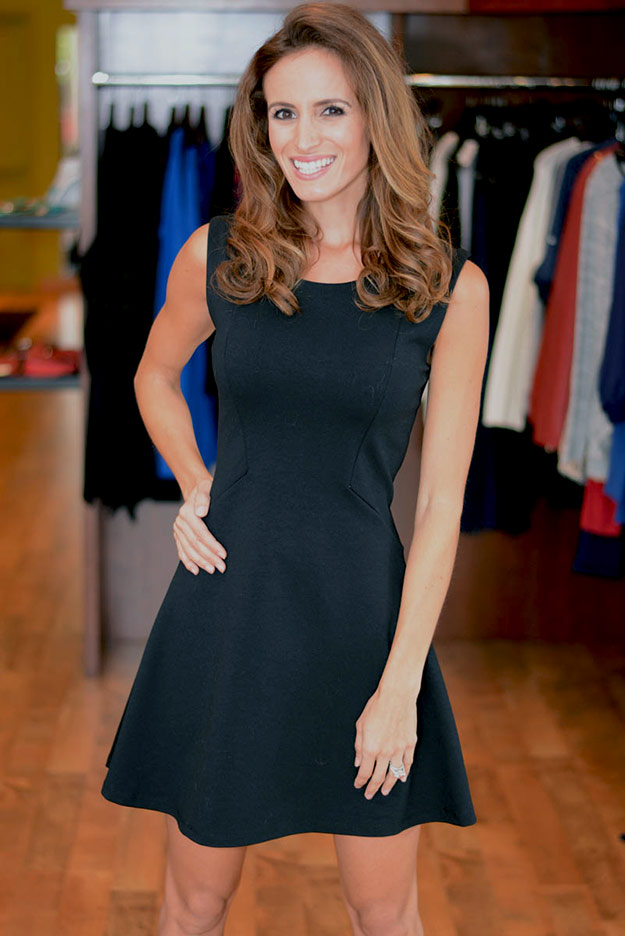 Look One: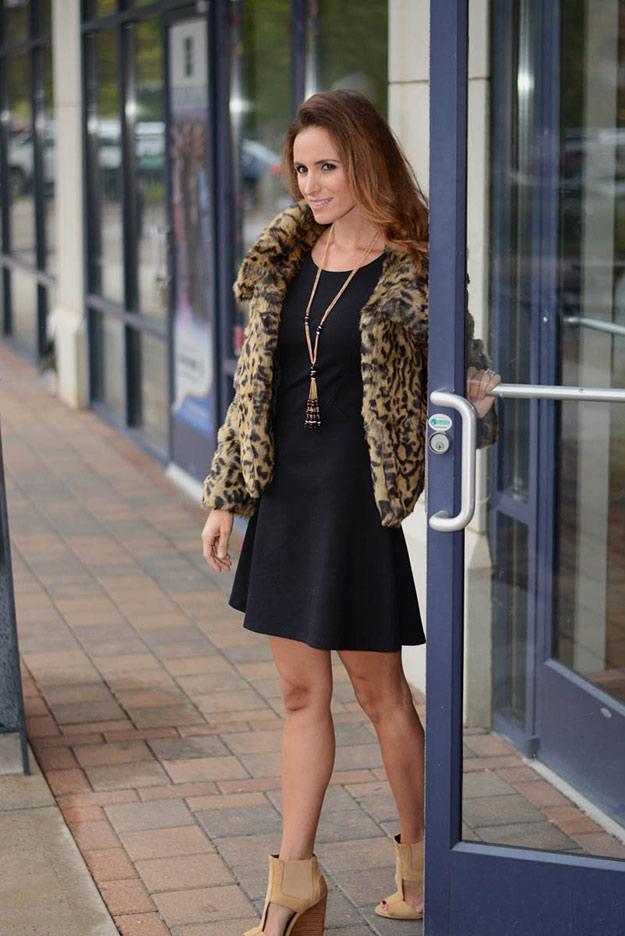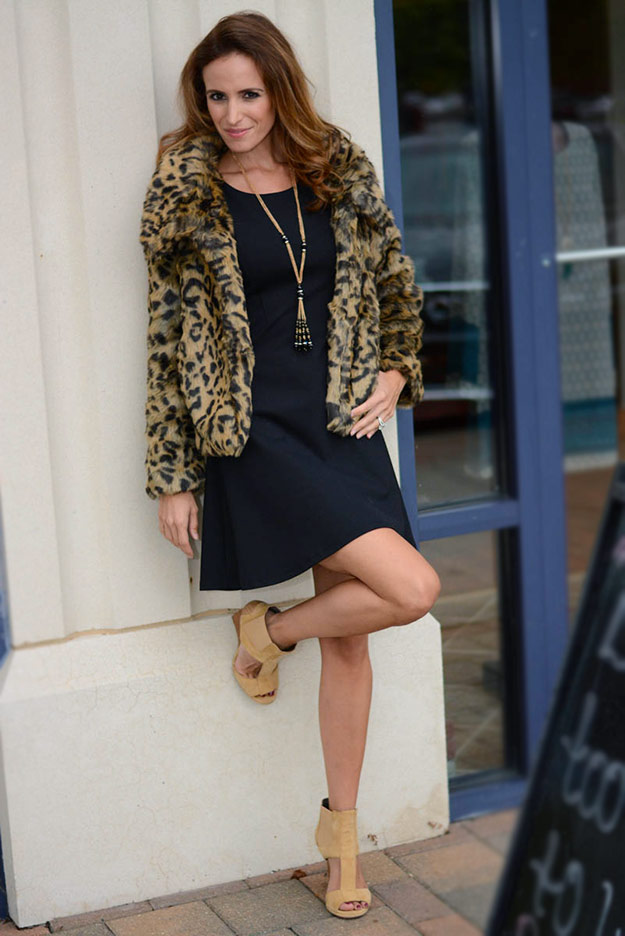 Bardot Leopard Crop Jacket $189
Tash Black Beaded Tassle Necklace (check out Instagram to win it FREE!) $30
Look Two: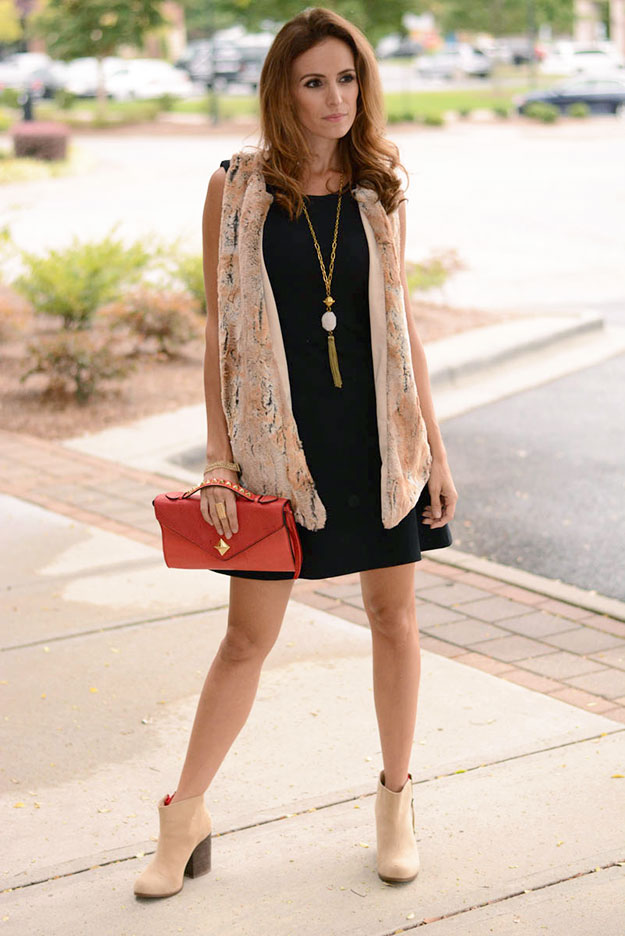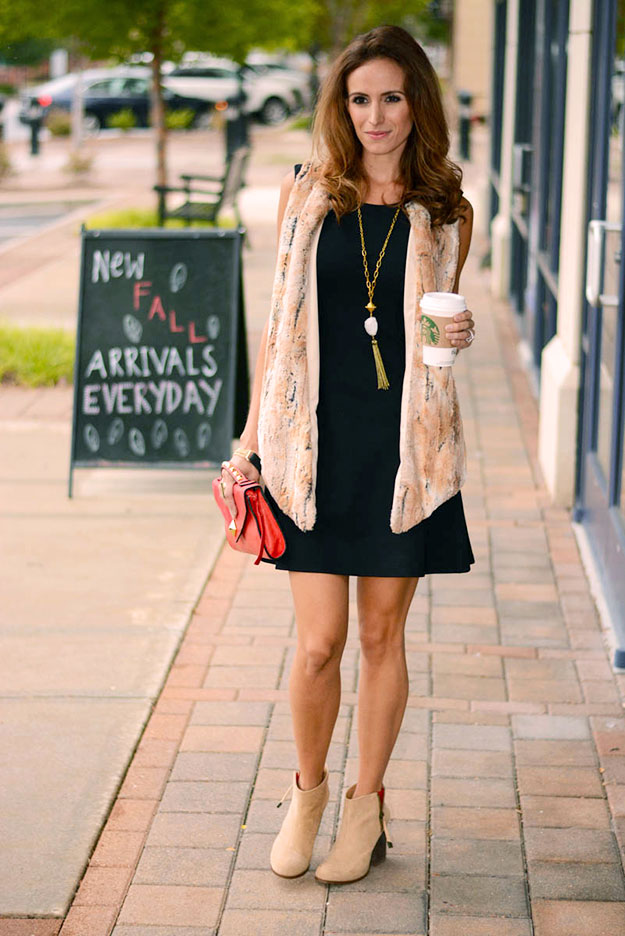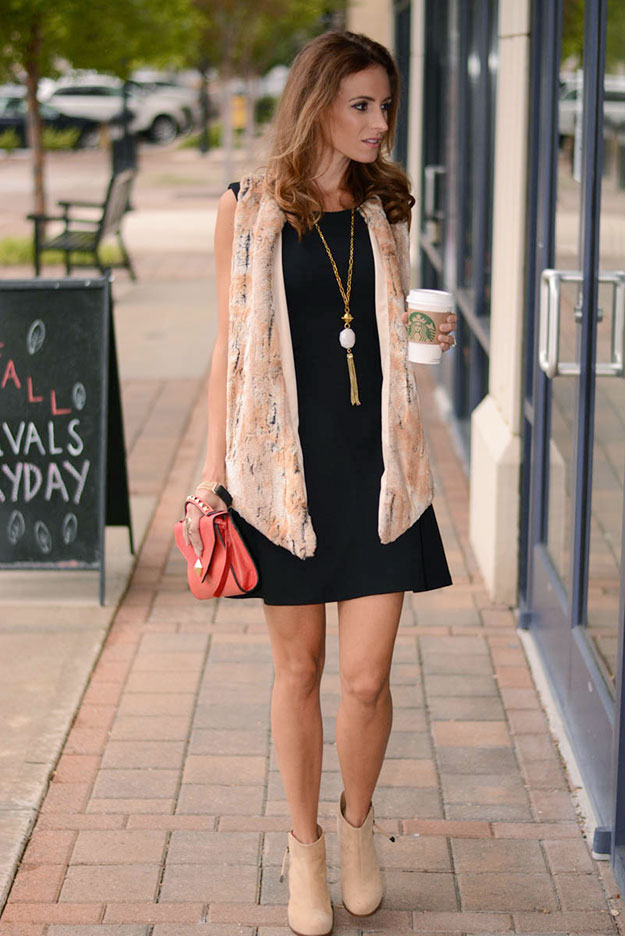 Karen Zambos Faux Fur Vest  $205
Shira Melody Harper Bracelet $45
Linea Pelle Red Studded Clutch $98
Tash Gold Oversized Ring $15
Look Three: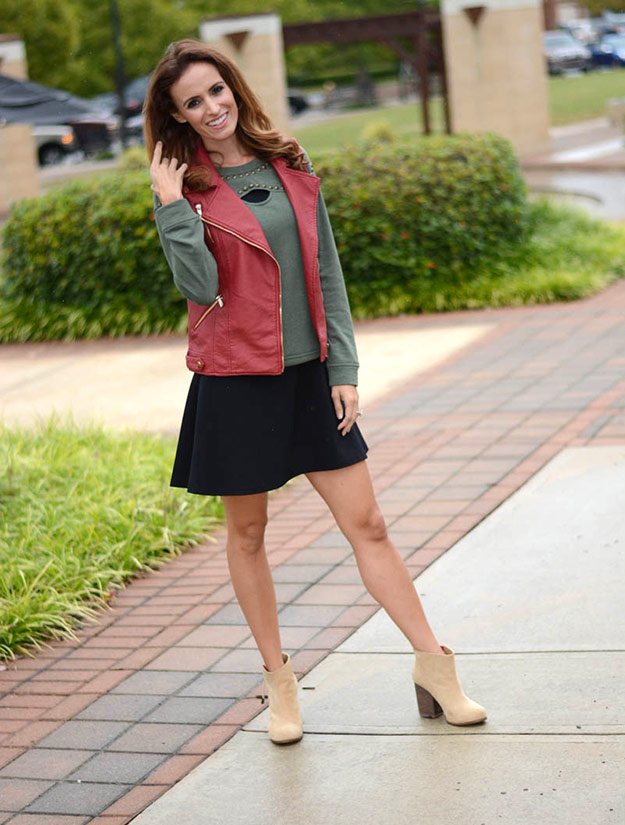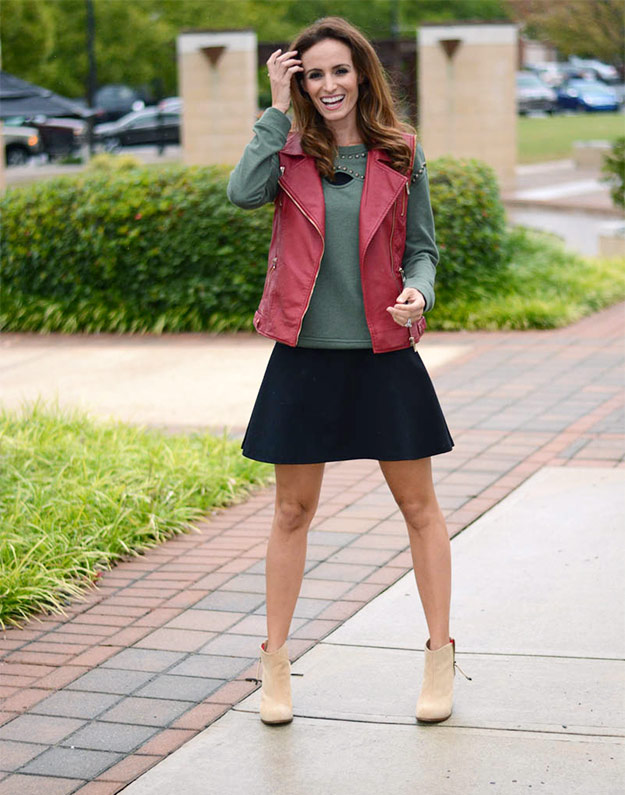 Sanctuary Olive Green studded sweatshirt $93
RD Style Red jacket/vest with gold zippers $109