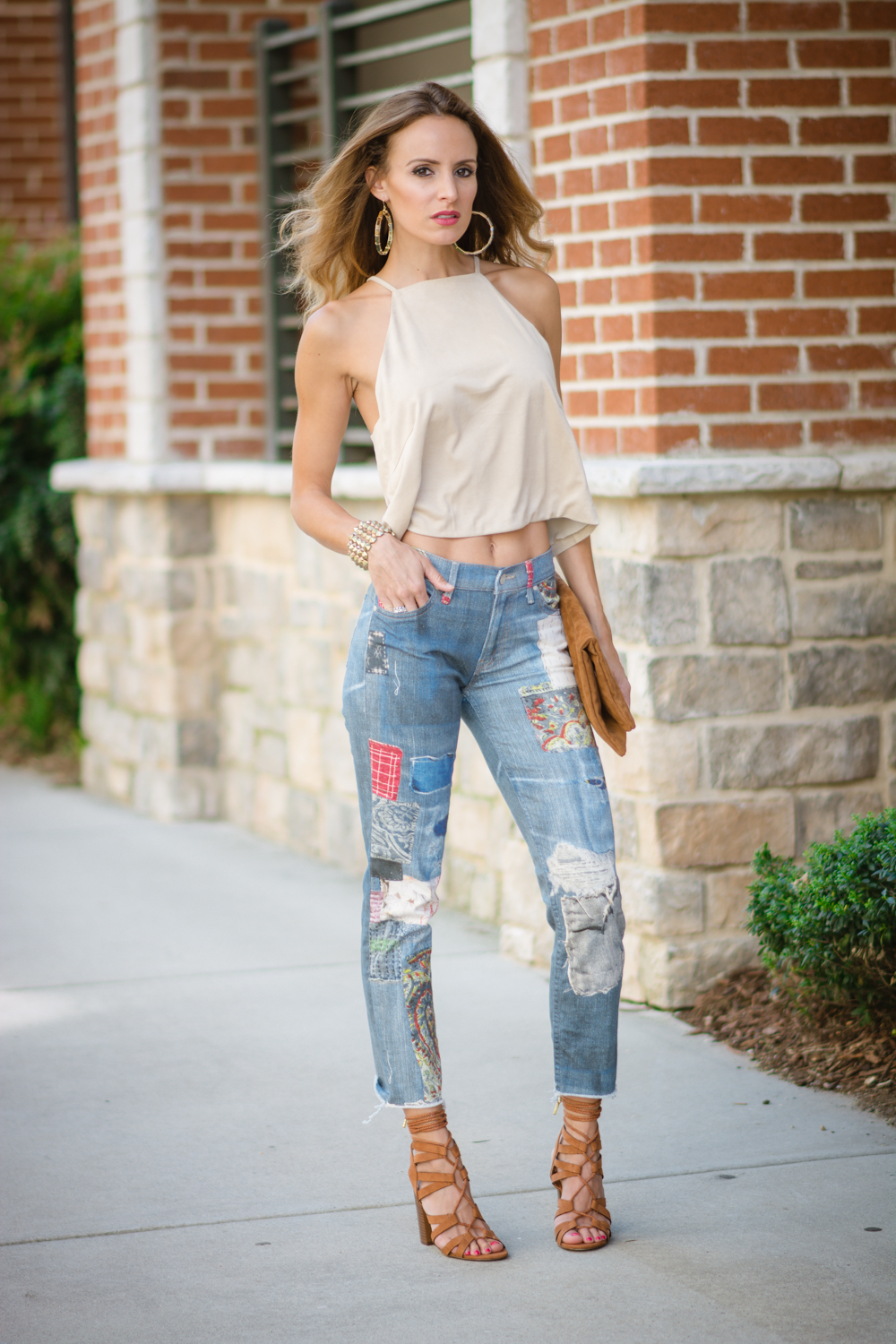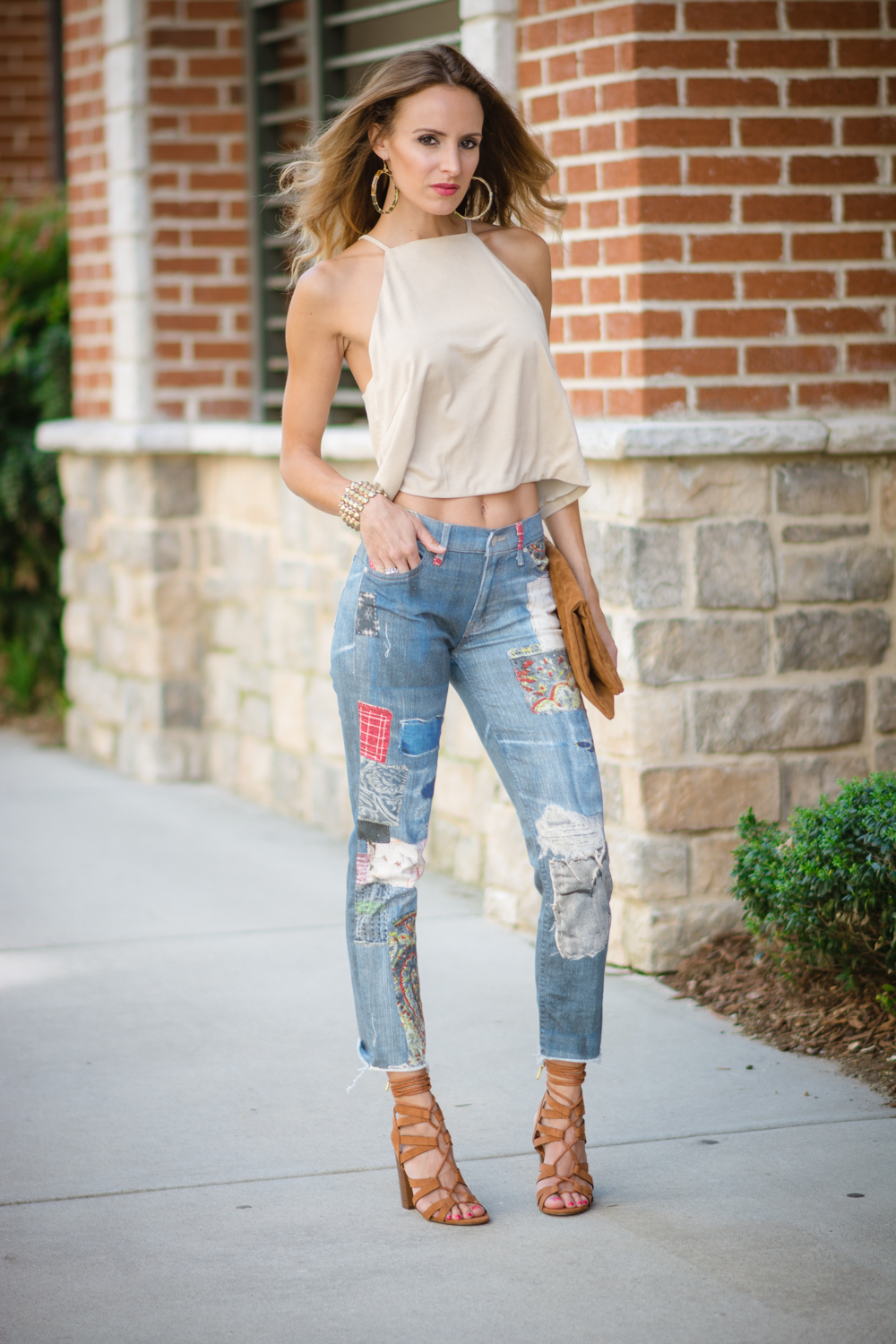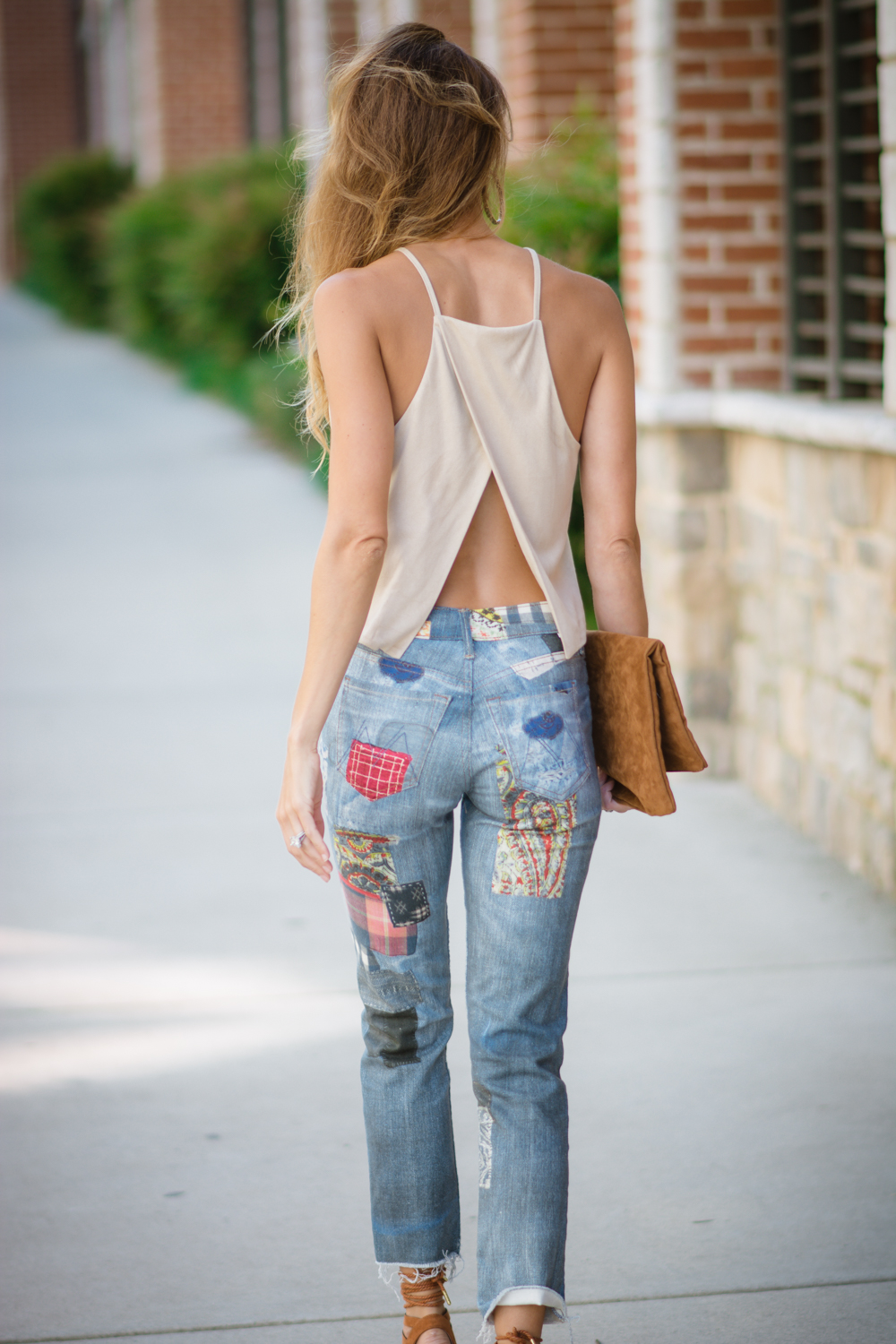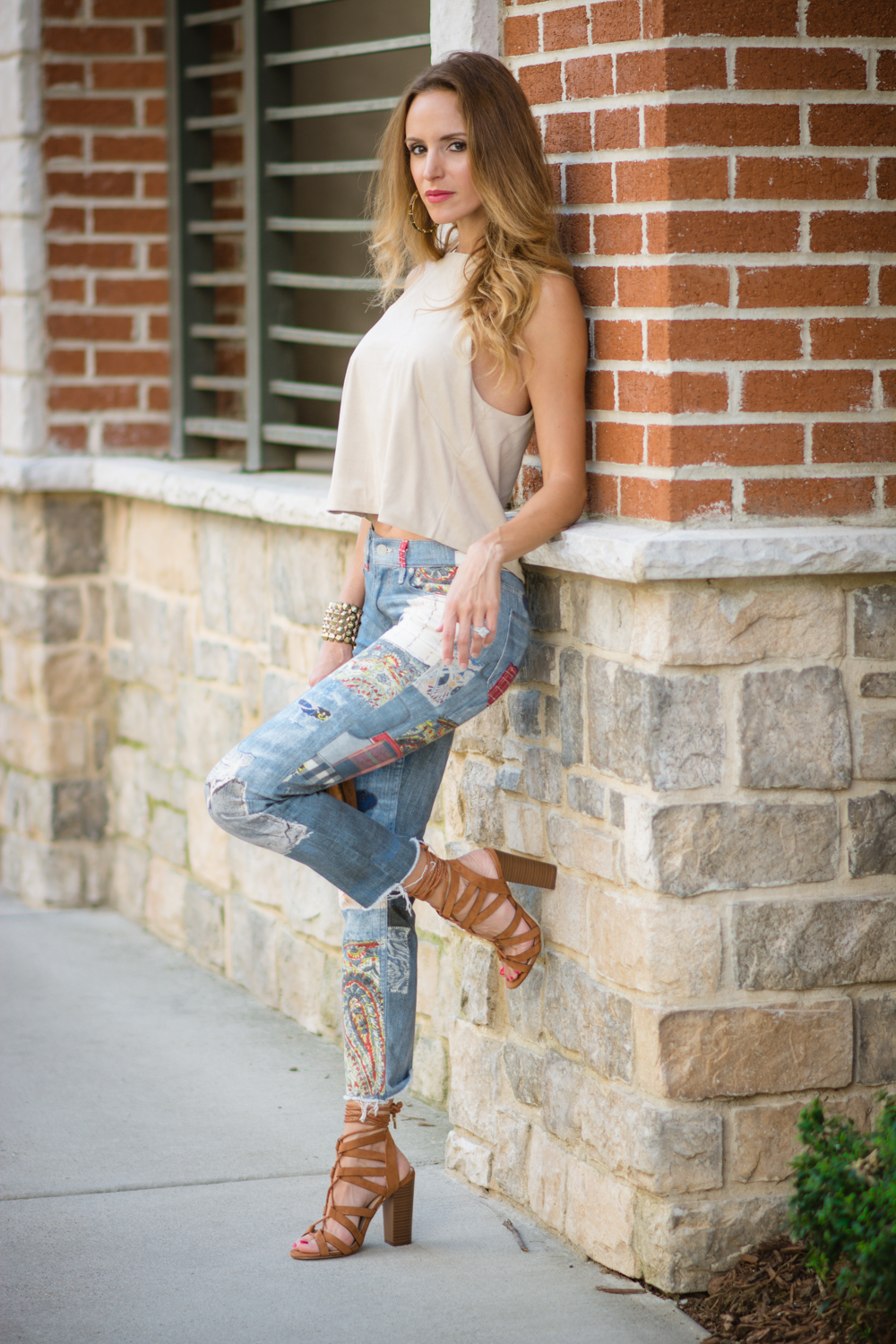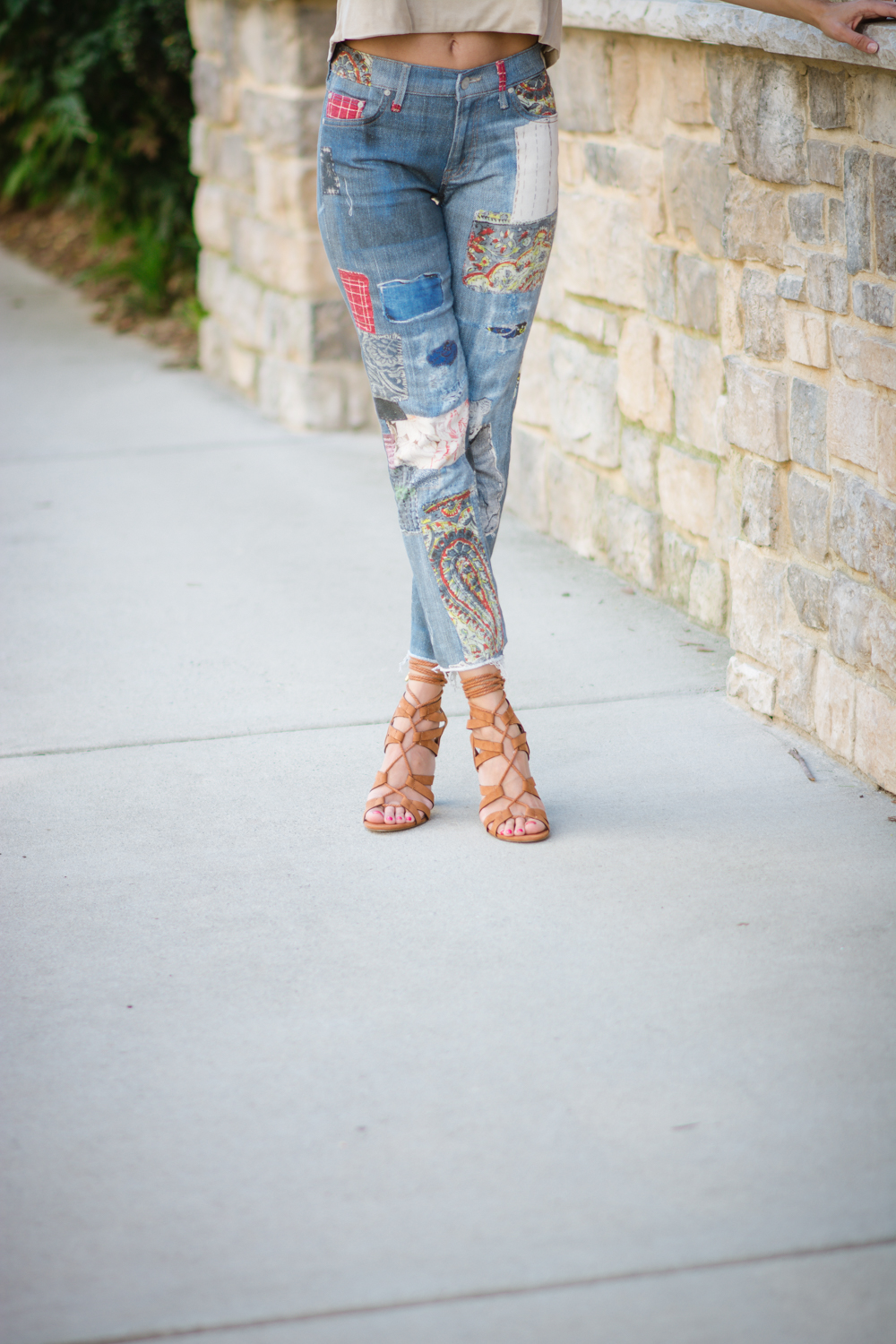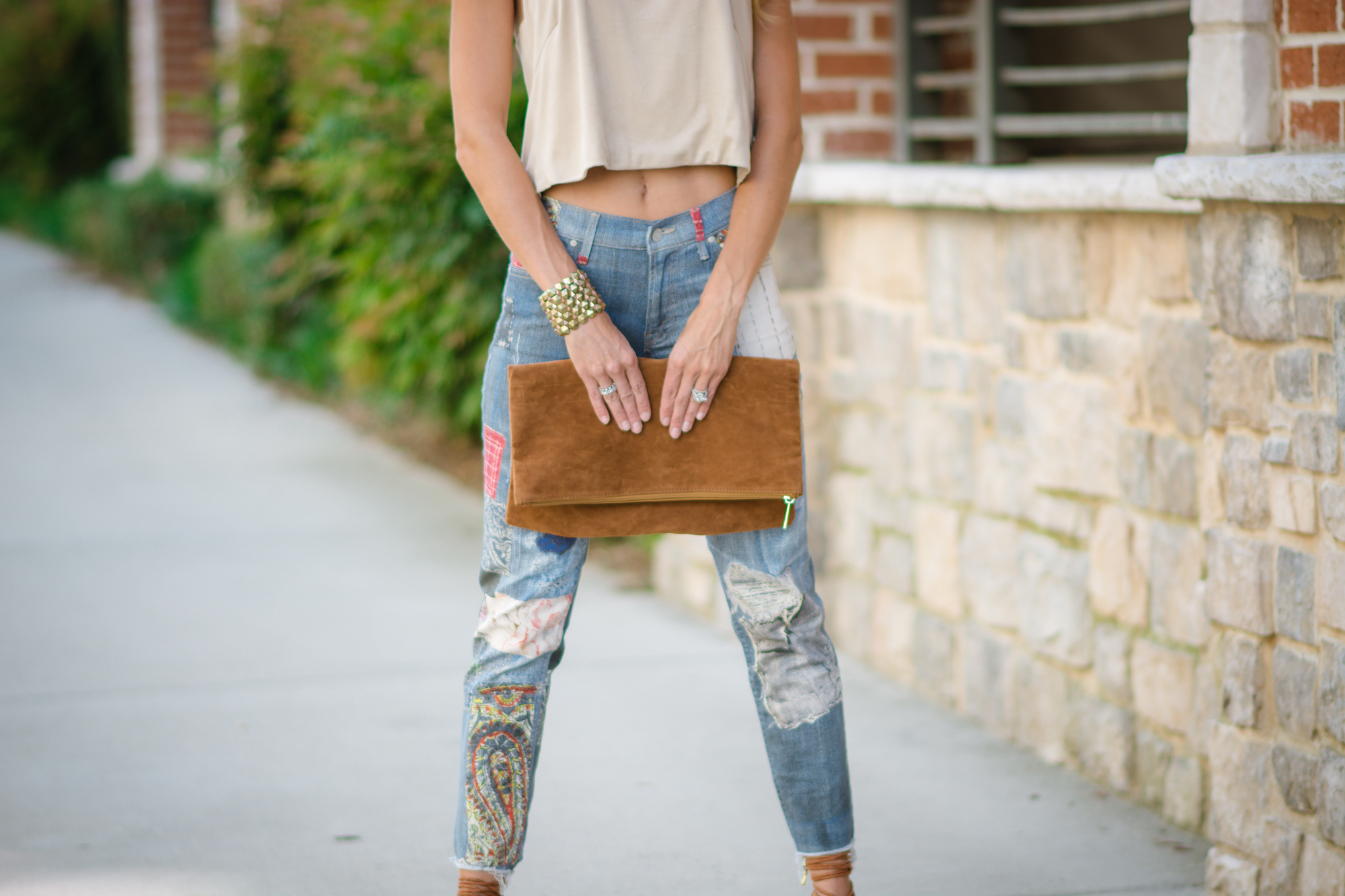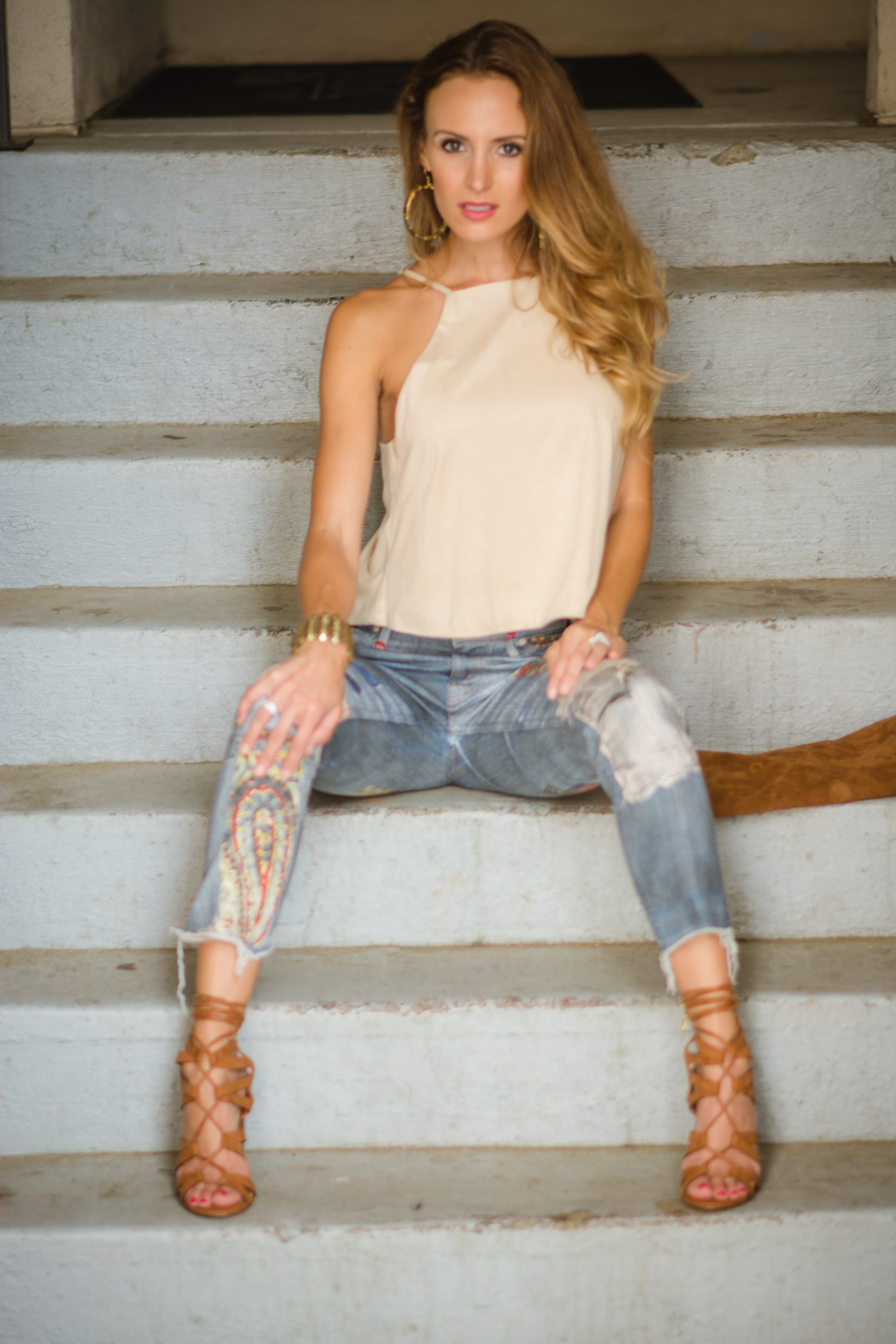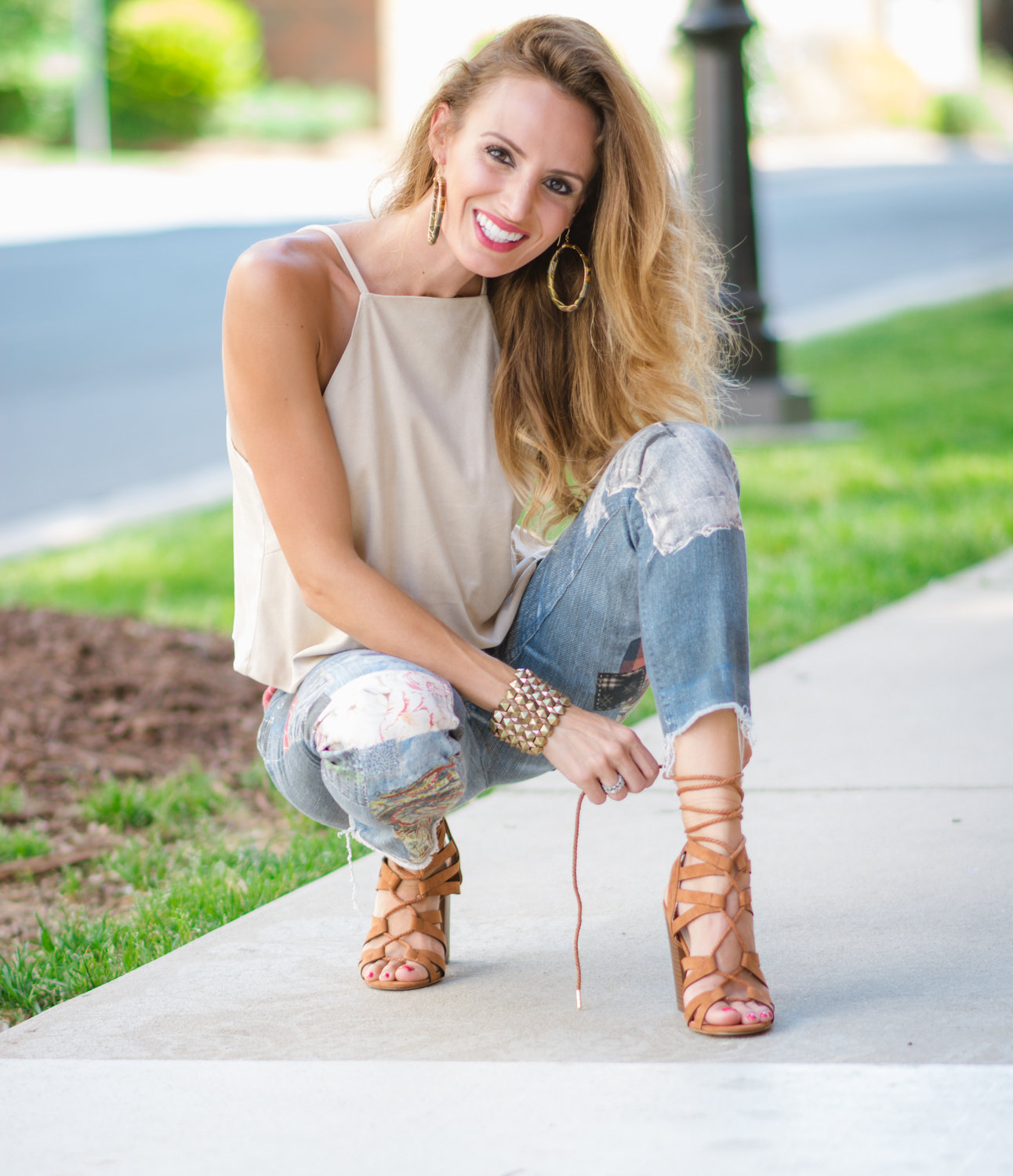 I found these jeans on super sale at Amy's Inc in Scottsdale, AZ and instantly fell in love. They are totally different and super comfy, so I knew I had to have them. Plus, did I mention they were on super sale?!  Since the pants are so "loud", I paired them with this cute suede crop top from Lotus Boutique in Charlotte. I feel like this look has that sexy, tomboy feel going on.
Let's talk about the shoes, though! Have you all heard of Just Fab? It's are an online retailer that has thousands of pairs of shoes, and now you can also get clothing and workout wear! The shoes are reasonably priced to begin with, but when you upgrade to a VIP membership you're eligible for a bigger discount. All you have to do is pay a monthly fee of $35.95 (that you can skip or cancel at any time) and you get hooked up with a lot of great perks. To make the deal even sweeter, you get your first pair of shoes for just $10! For example, these shoes and another pair came out to $39.95 for both styles. Yeah, that's right, basically $20 each! The jewelry is adorable and inexpensive, too!
Ok, back to my amazing shoes with this outfit – these are called the Mysty and come in this color as well as black. I really like the thicker heel and how they tie up! For those that don't like a tall heel, they have a very similar version in sandal form.
Hope you love this fun look as much as I do! Feel free to leave comments in the sections below with more styles you would like to see!