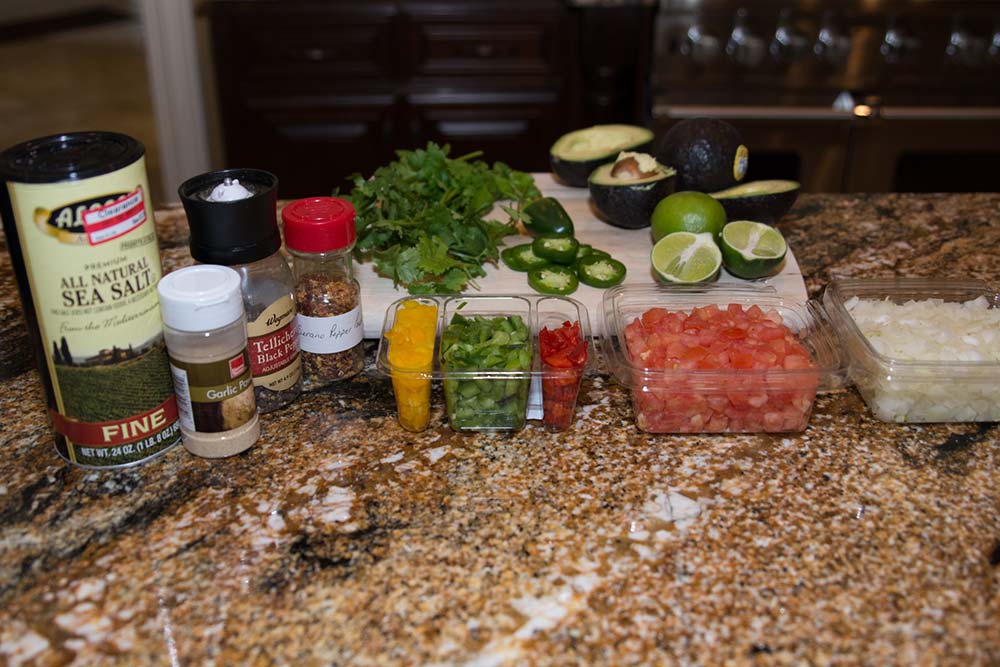 Have you heard of a kitchen sink salad? Well, my guacamole is pretty similar because I throw everything in it! In my house, we all like chunky, spicy guacamole and mine is definitely a labor of love! I make massive batches and our family gobbles it up fast.
The Ingredients:
4 avocados
8 oz diced Roma tomatoes
4-6 oz yellow onion (more/less depending on your love of onions)
About 1 oz each of chopped green, red, and yellow bell peppers
1 medium/large chopped jalapeño
Sea salt to taste
Garlic powder to taste (I give it about a TBSP but you may want to start lighter)
Black pepper to taste
Serrano pepper flakes (Kyle's grandma gave these to us and I use them to give an extra kick! One little sprinkle does the trick)
Splash of orange juice
One fresh squeezed lime
Cilantro to taste (I am not a huge fan of cilantro so I probably cut up about 15 leaves, but some people like more!)
Sprinkle of lime zest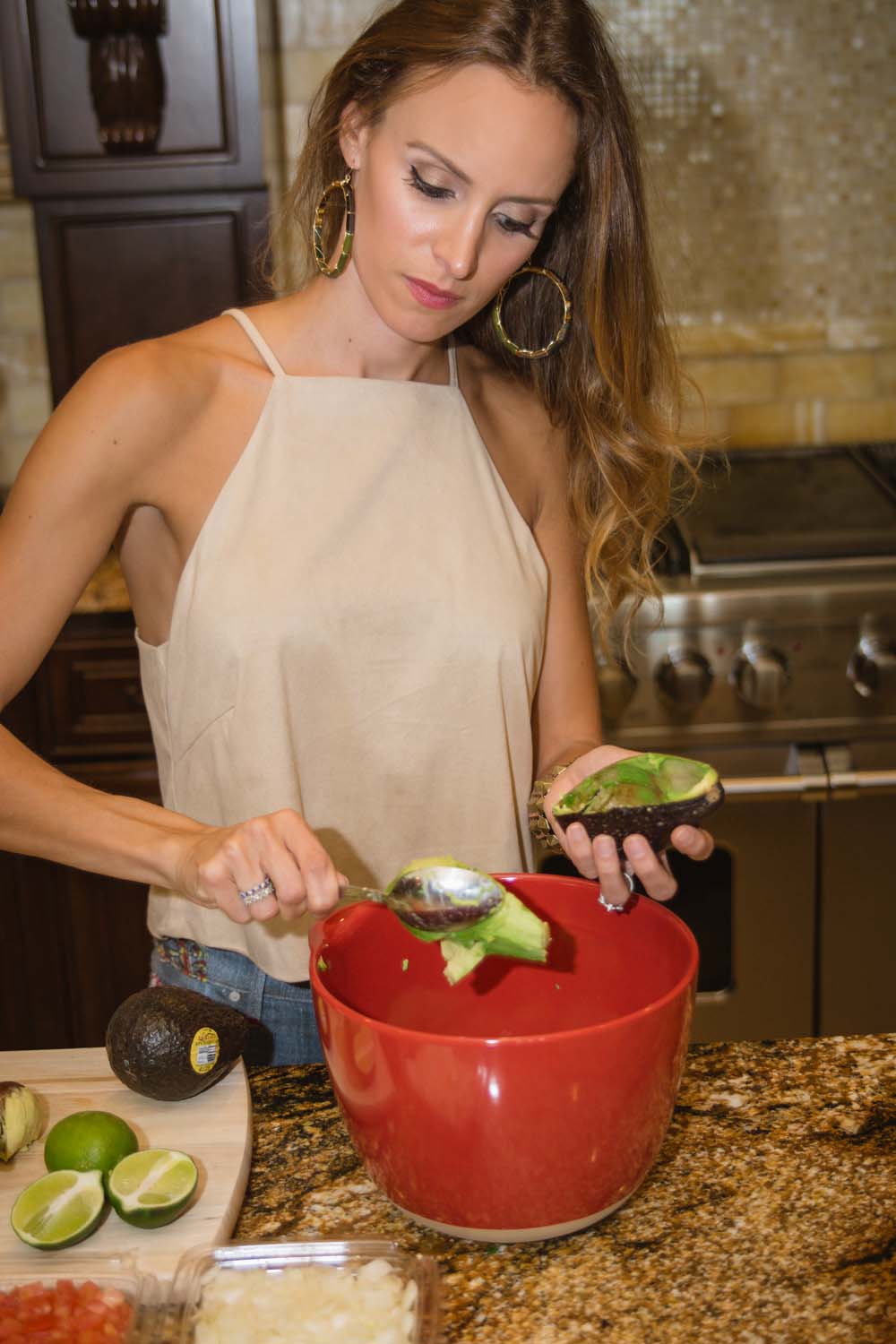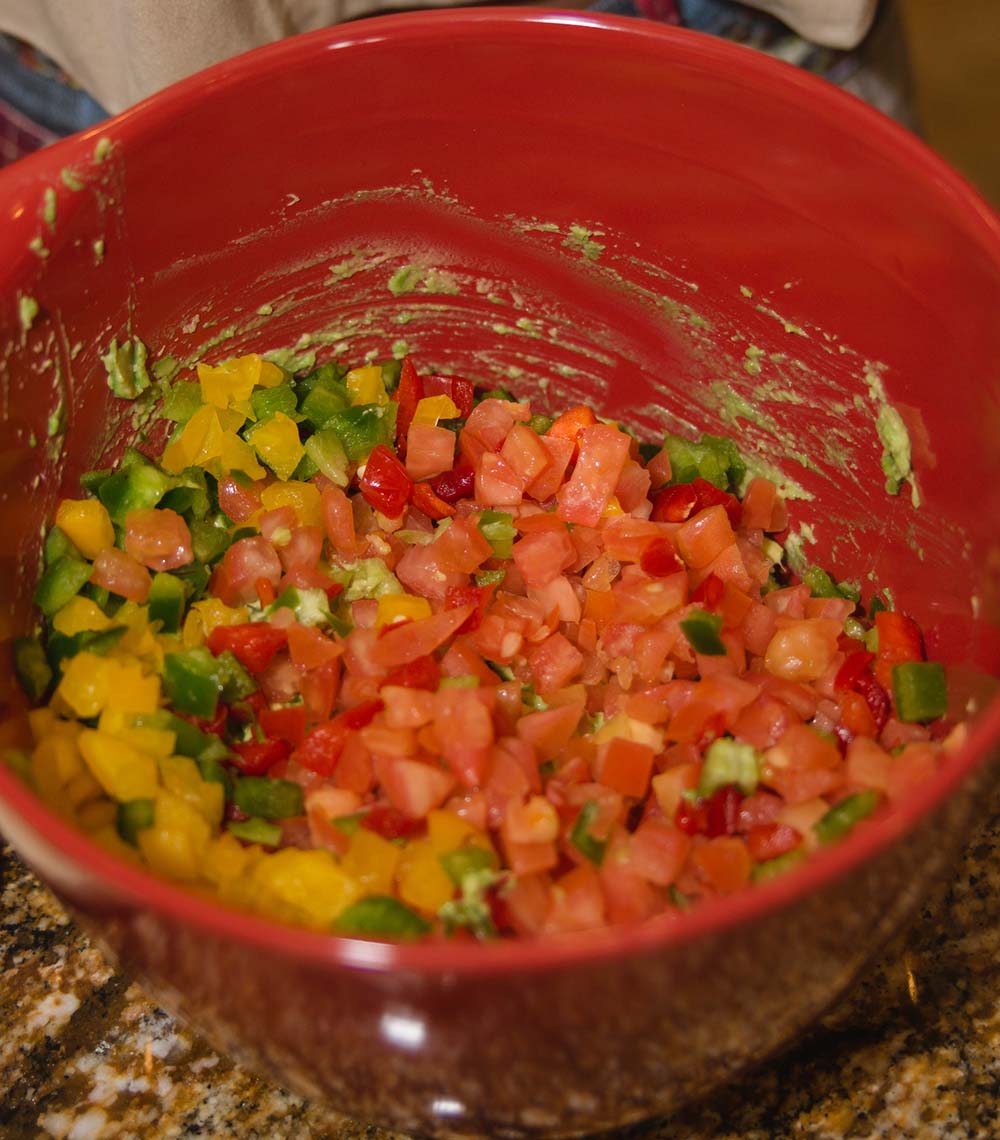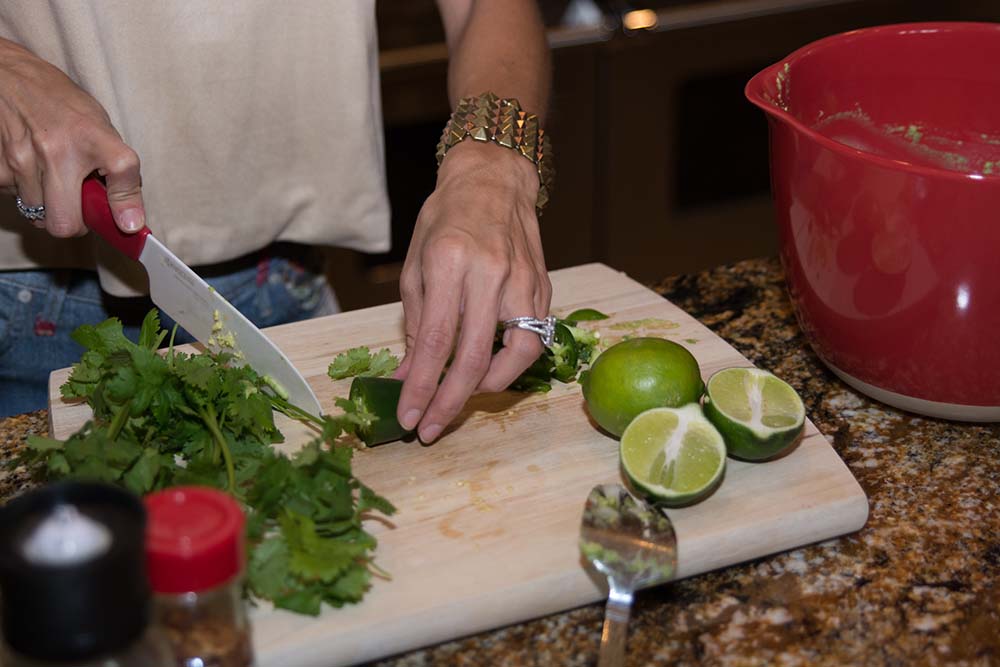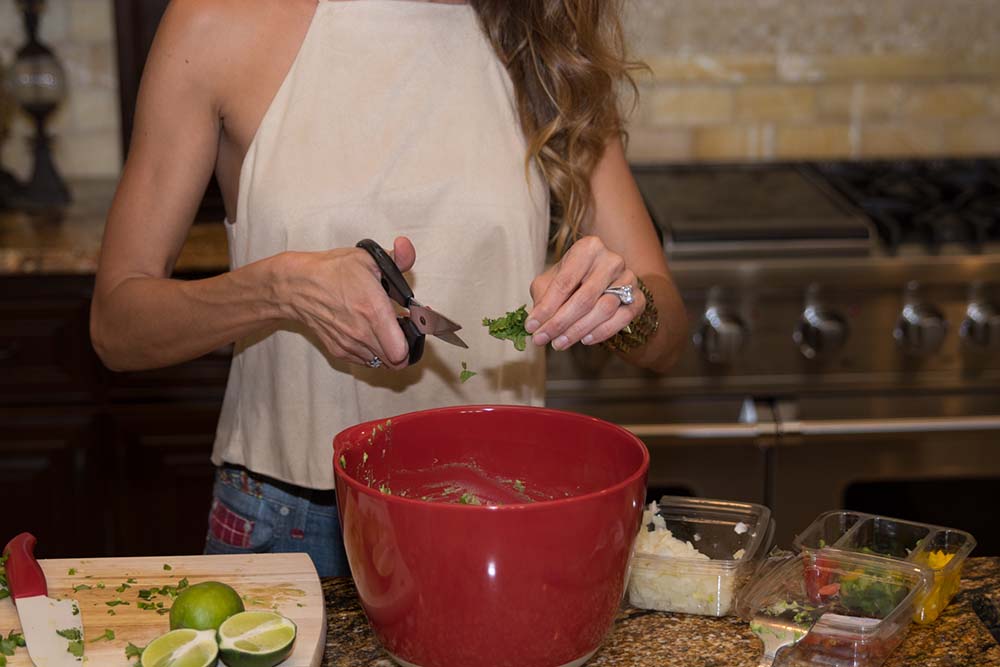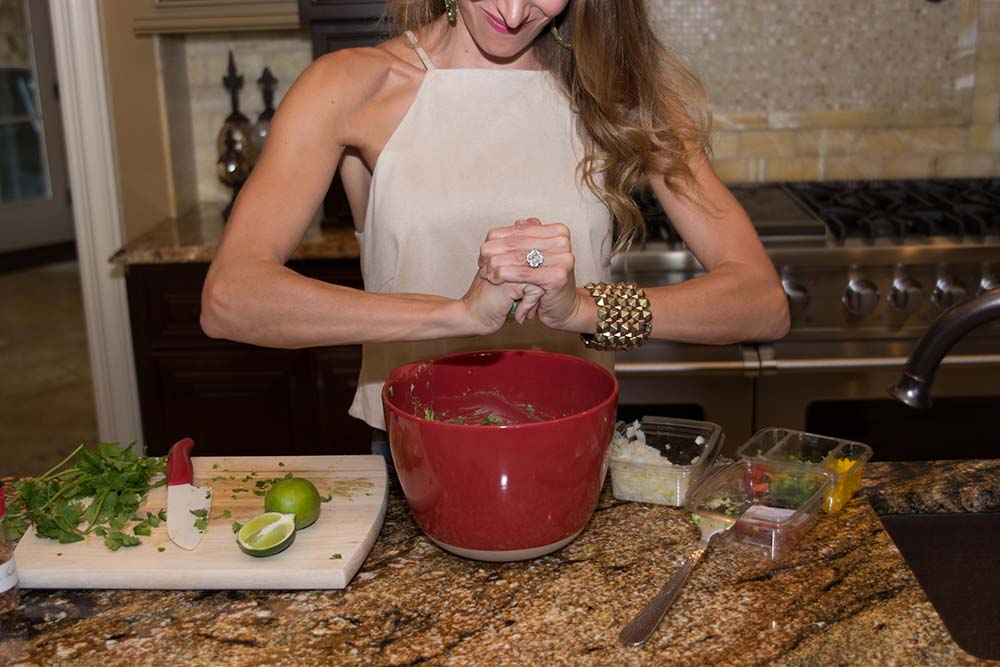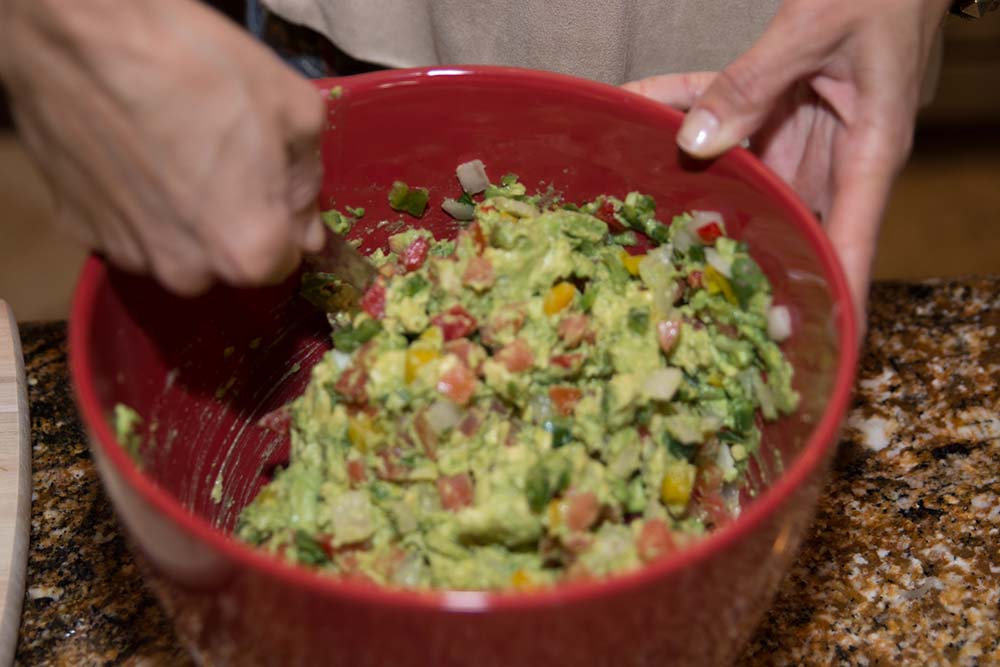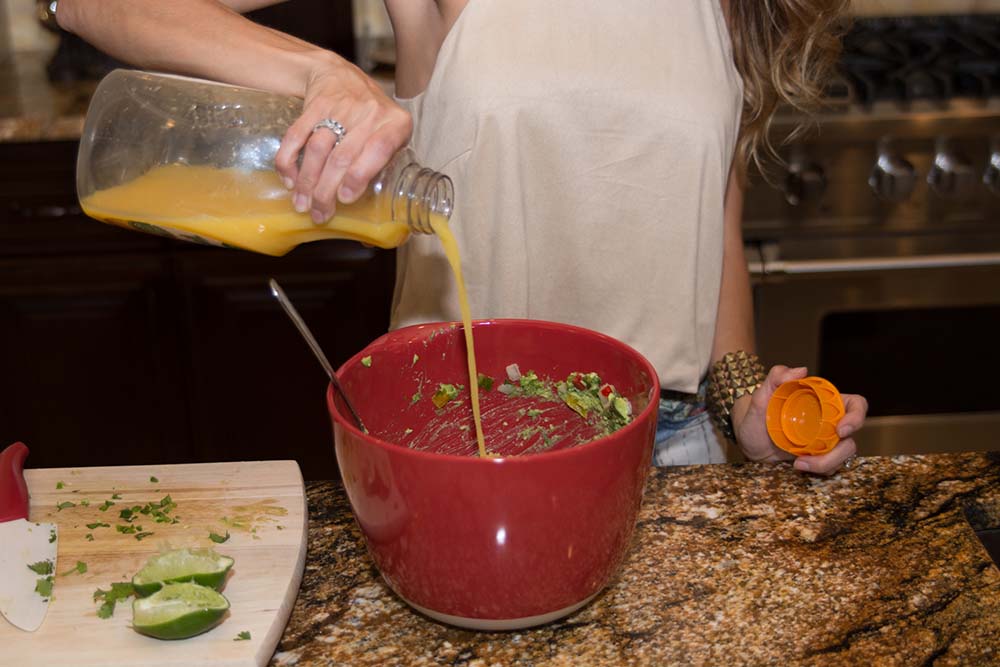 This recipe is half of what I normally make. Also, the measurements are in ounces because I've learned to take the easy way out and buy the pre-chopped veggies at the grocery store to save time!
The "odd" ingredient you probably noticed is the bell peppers. This came about one day as I was making fajitas for our "Mexican night" and I bought extra but I didn't want them to go to waste, so I chopped some up real fine and threw them in. Now, bell peppers are a staple ingredient! It's not even necessarily for the taste- it just makes the guacamole extra chunky (and hey, hidden veggies always a plus!) So, if you don't like extra chunky, just leave the bell peppers out.
The (simple) Directions:
Mash up the avocados a bit with a large fork
Throw the rest of the ingredients and fold them into the avocados
Quick tip! Start light on the seasoning because you can always add to the mixture while taste testing.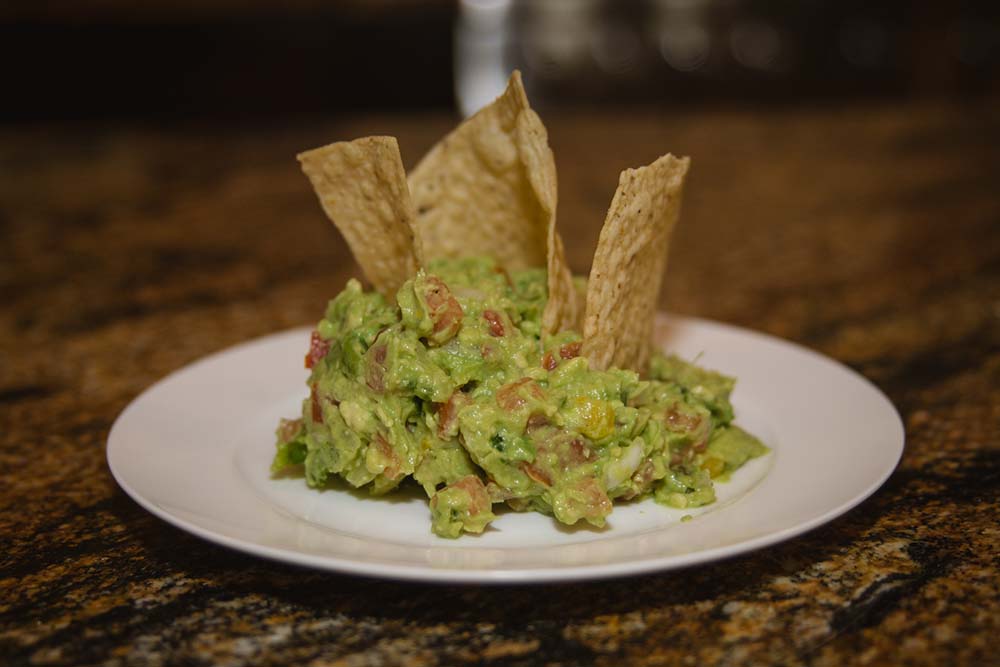 Side note: If you're making fajitas to go along with the guacamole, try cooking your chicken fajita meat with a little pure avocado oil, a little bit of tequila and float a few jalapeño pepper slices in there while it's all simmering. It will make the meat extra yummy!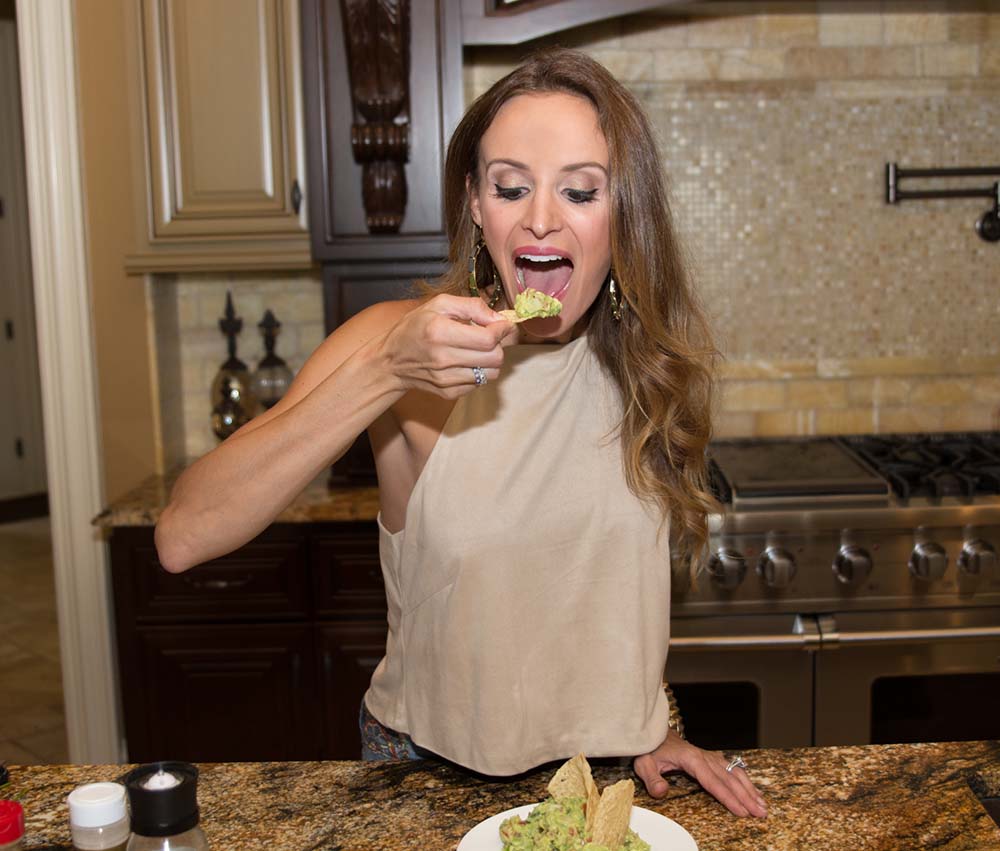 I hope you enjoy my recipe!