Scrolling through Pinterest one night (you know when I should have been sleeping!) I came across this amazing looking "dip" and knew I had to give it a try! First let's start by noting this is terribly unhealthy, but let's be honest, we all need to splurge a little bit sometimes!! Below is the recipe I found off Pinterest.  It is super easy and quick to make and everyone absolutely loved it! Although I would say next time I would do a little less butter and a little bit more peanut butter because I have an obsession with peanut butter! We tried it with pretzels, graham crackers, apple slices and oh ya, straight with a spoon LOL! All were delicious! What I loved even more is that I didn't have to bake anything and Brexton could help me.  Hope you enjoy it as much as we did and a big thank you (or not because I had to put in extra gym time) to thegirlthatateeverything.com for the recipe and instructions below.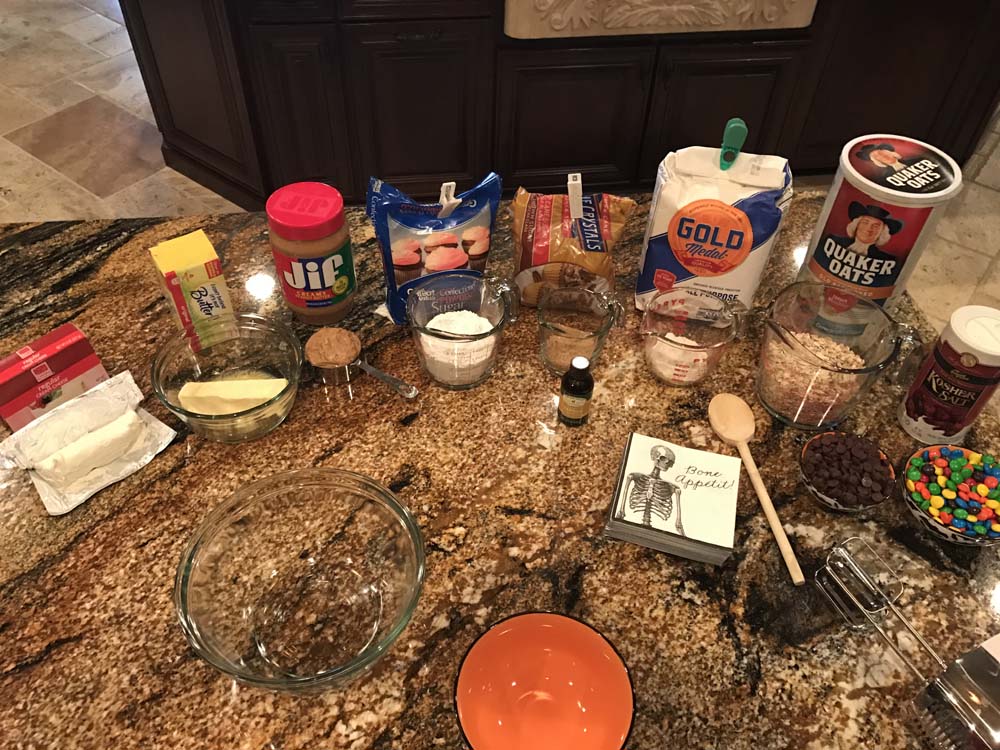 Ingredients
         1 (8 ounce) package cream cheese, softened
         ½ cup butter, slightly softened
         1 cup creamy peanut butter
         2 cups powdered sugar
         3 tablespoons brown sugar
         ¼ cup all-purpose flour
         1 teaspoon vanilla
         2 ½ cups rolled oats, old fashioned or quick
         ⅔ cup plain M&Ms (give or take)
         1 cup semi-sweet chocolate chips
Instructions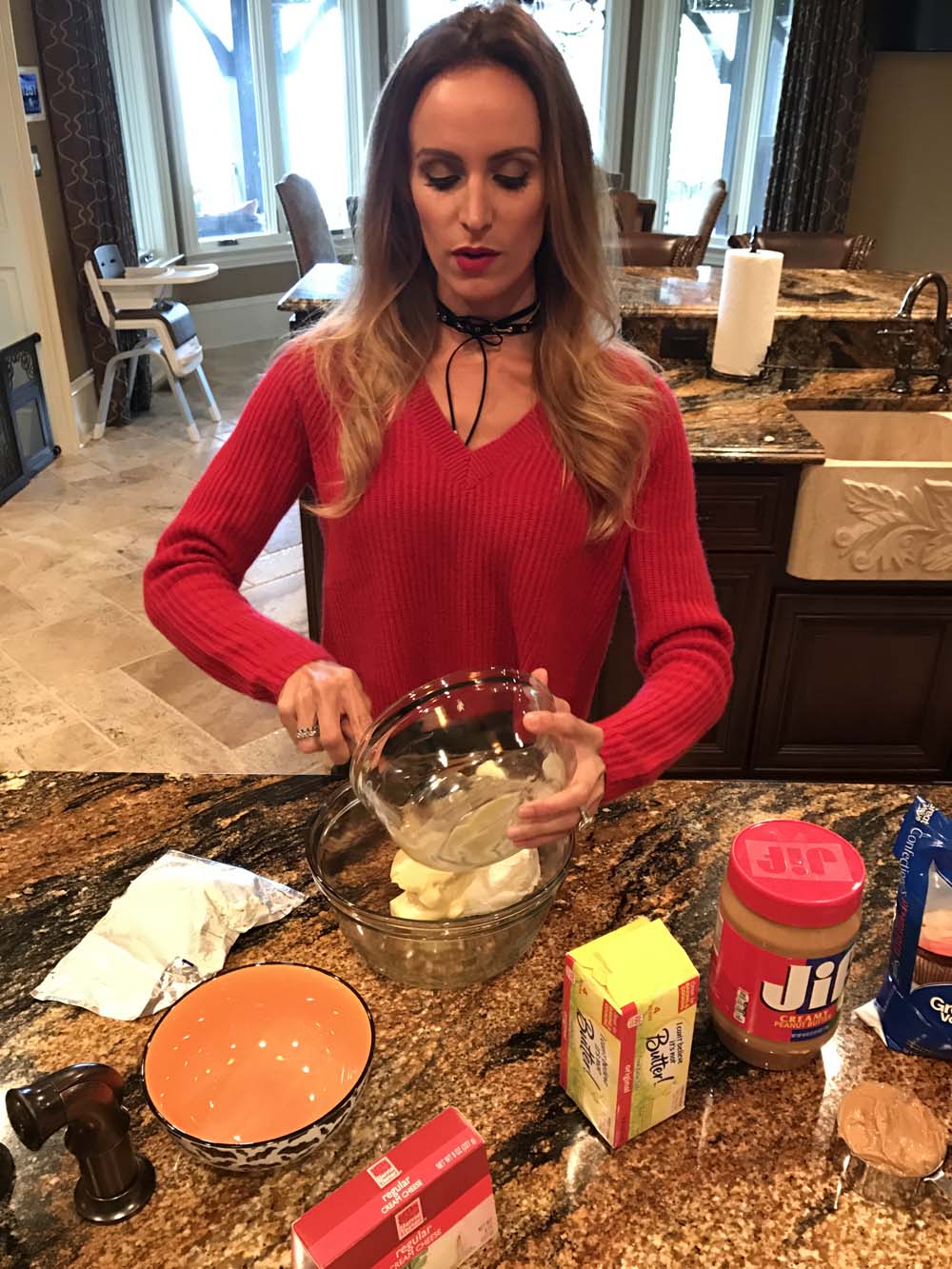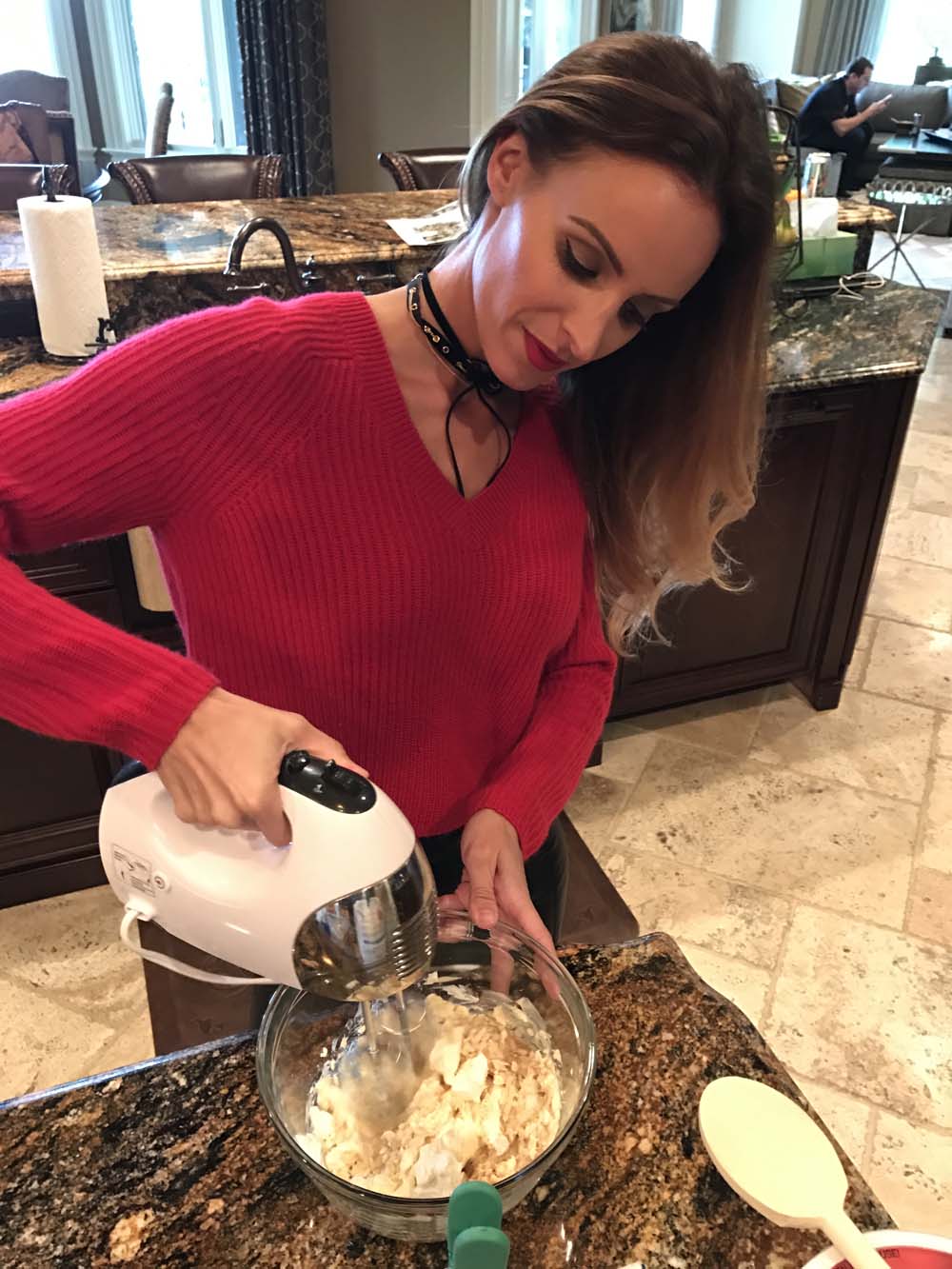 With a hand mixer or stand mixer, beat the cream cheese, butter and peanut butter until smooth.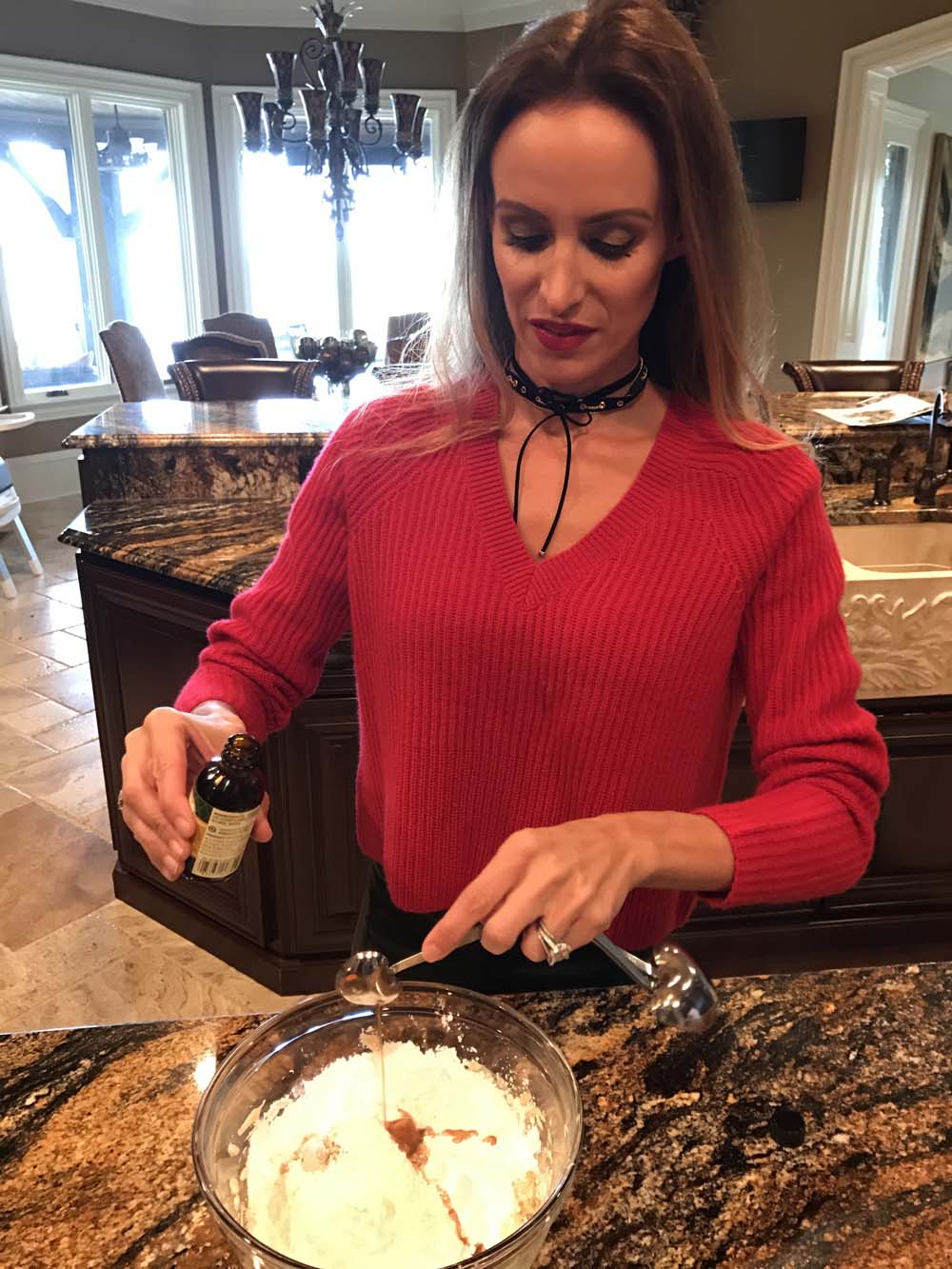 Add in the powdered sugar, brown sugar, flour and vanilla.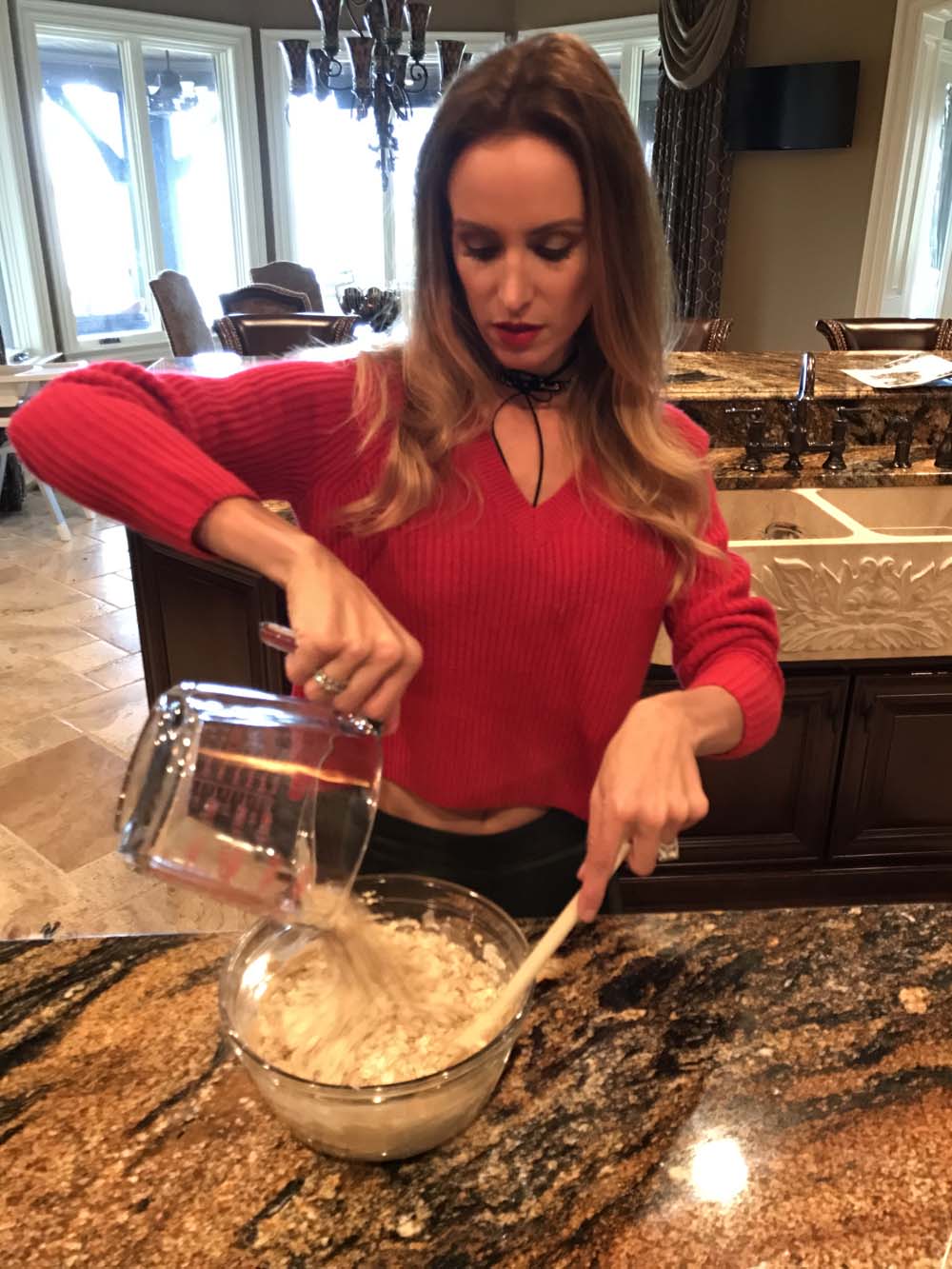 Using the paddle attachment on your stand mixer, or just a wooden spoon, mix in the oats. You may want to use more or less here. I really like the oats in it and it makes a thicker dip, so I added a lot. Remember that the dip will also firm up a bit in the fridge.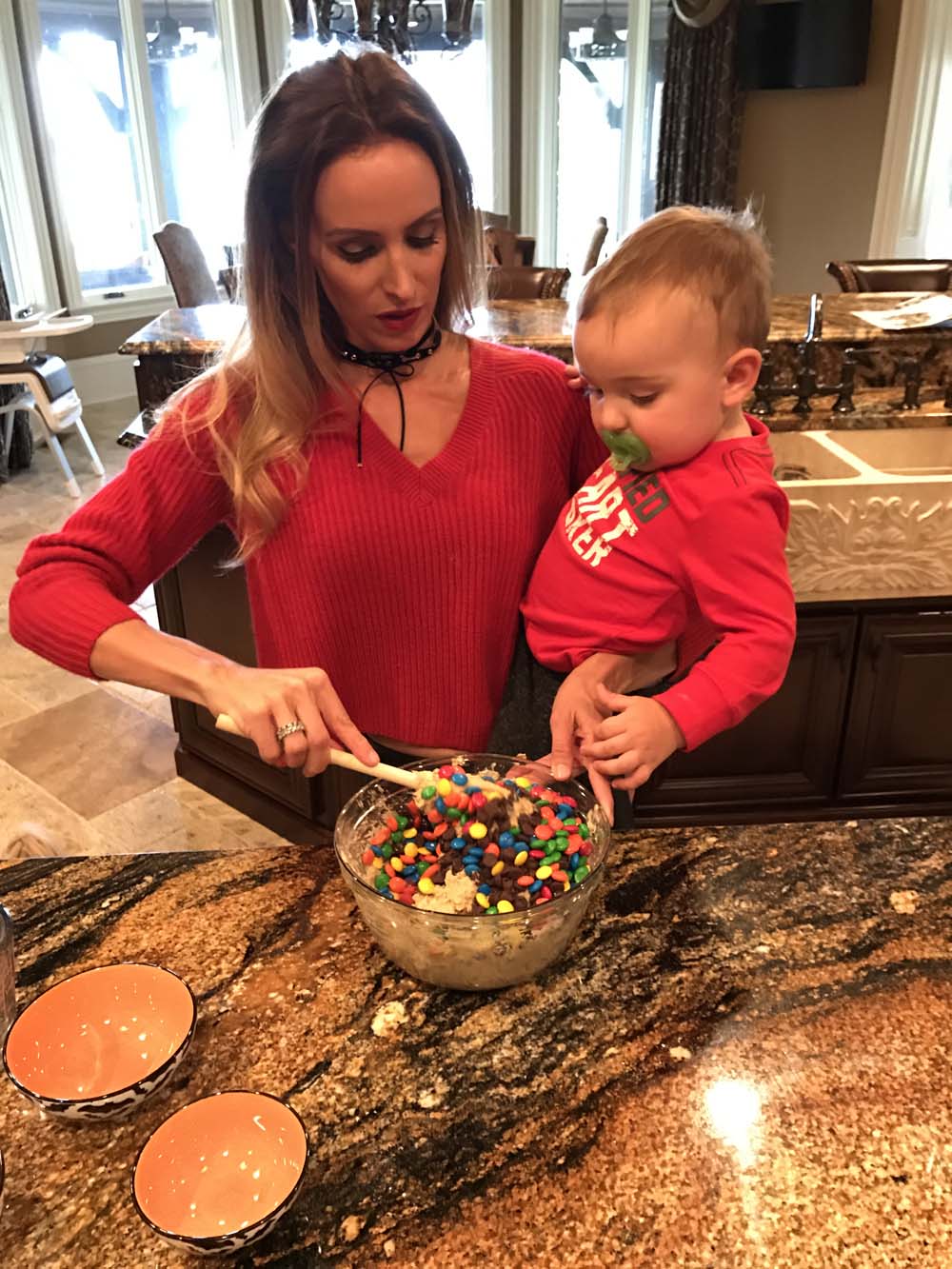 Add the M&Ms and chocolate chips.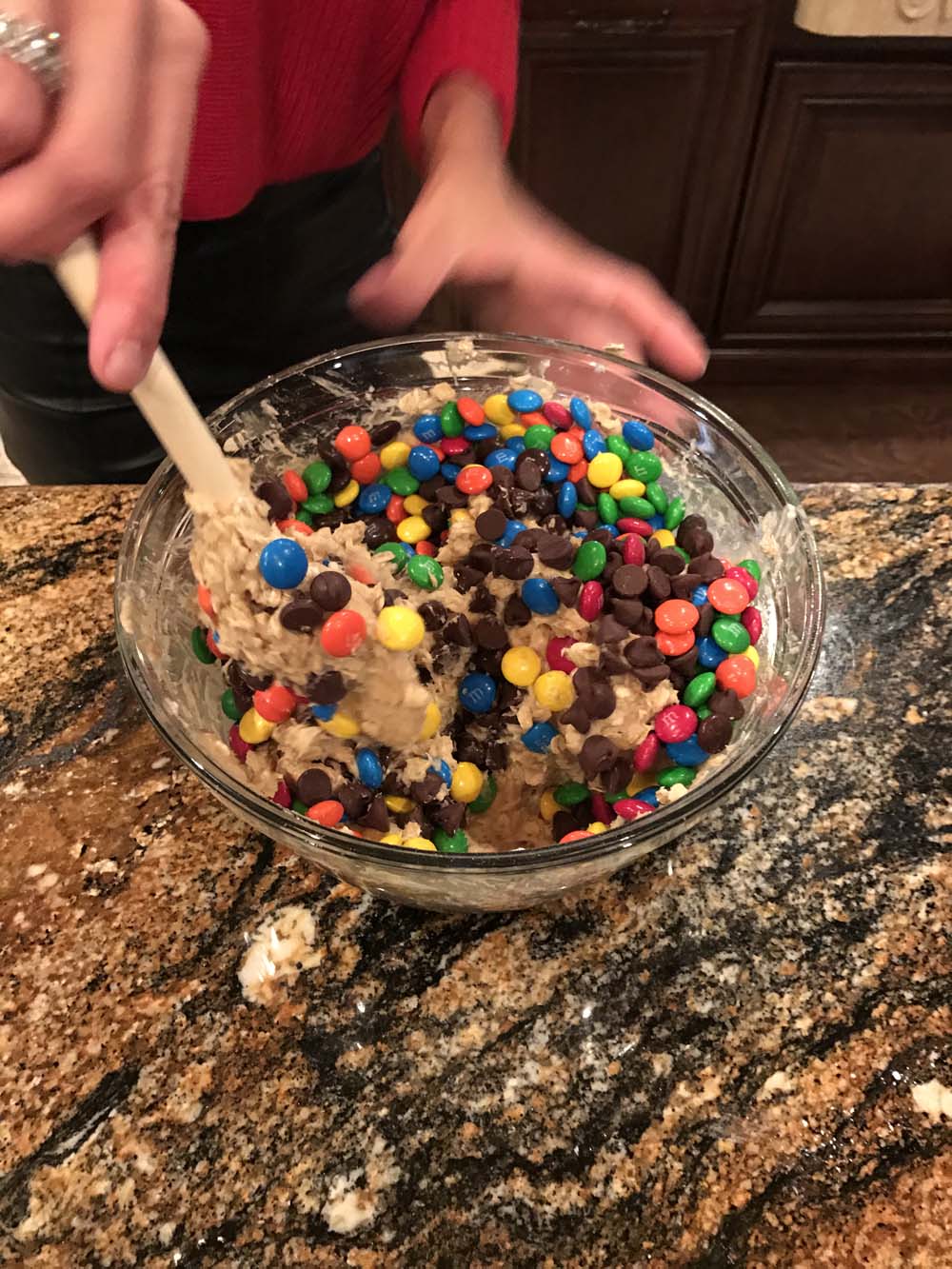 Store in the refrigerator until serving.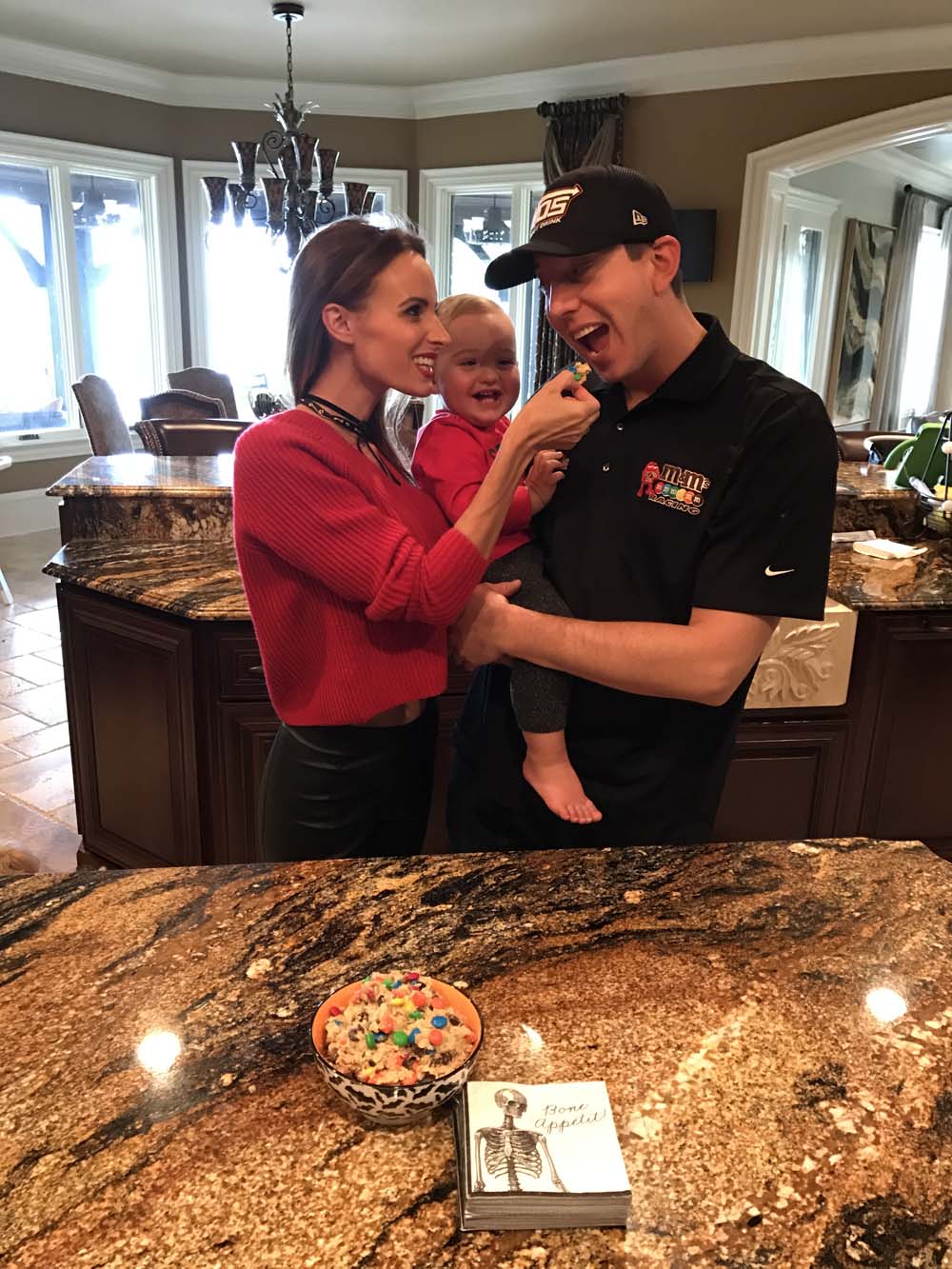 Note: You can use more or less oats to adjust the thickness of your dip. Start with about 1½ cups oats and keep adding until you reach your desired thickness. If you use quick oats you might use less since it's finer and will make the dough thicker.