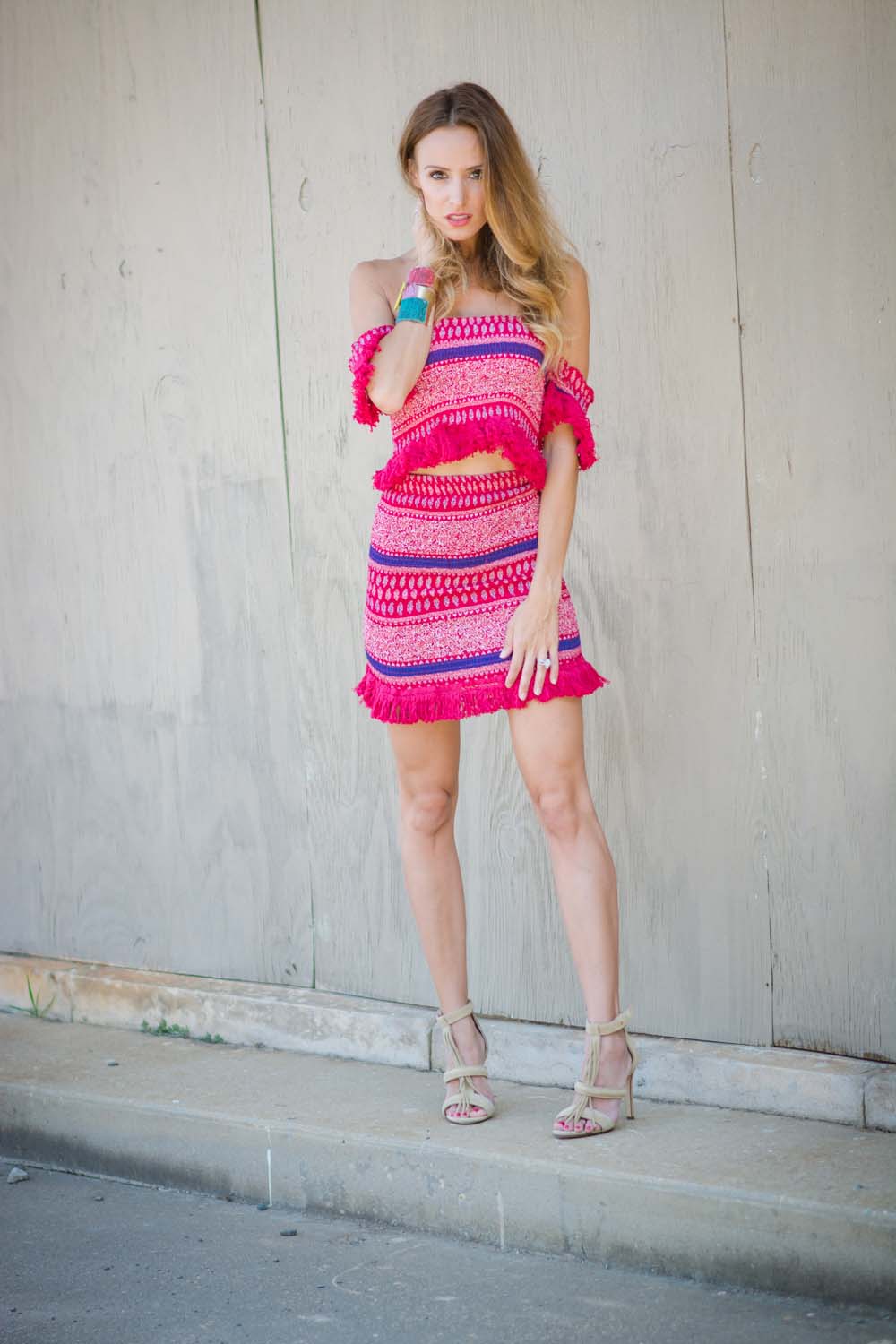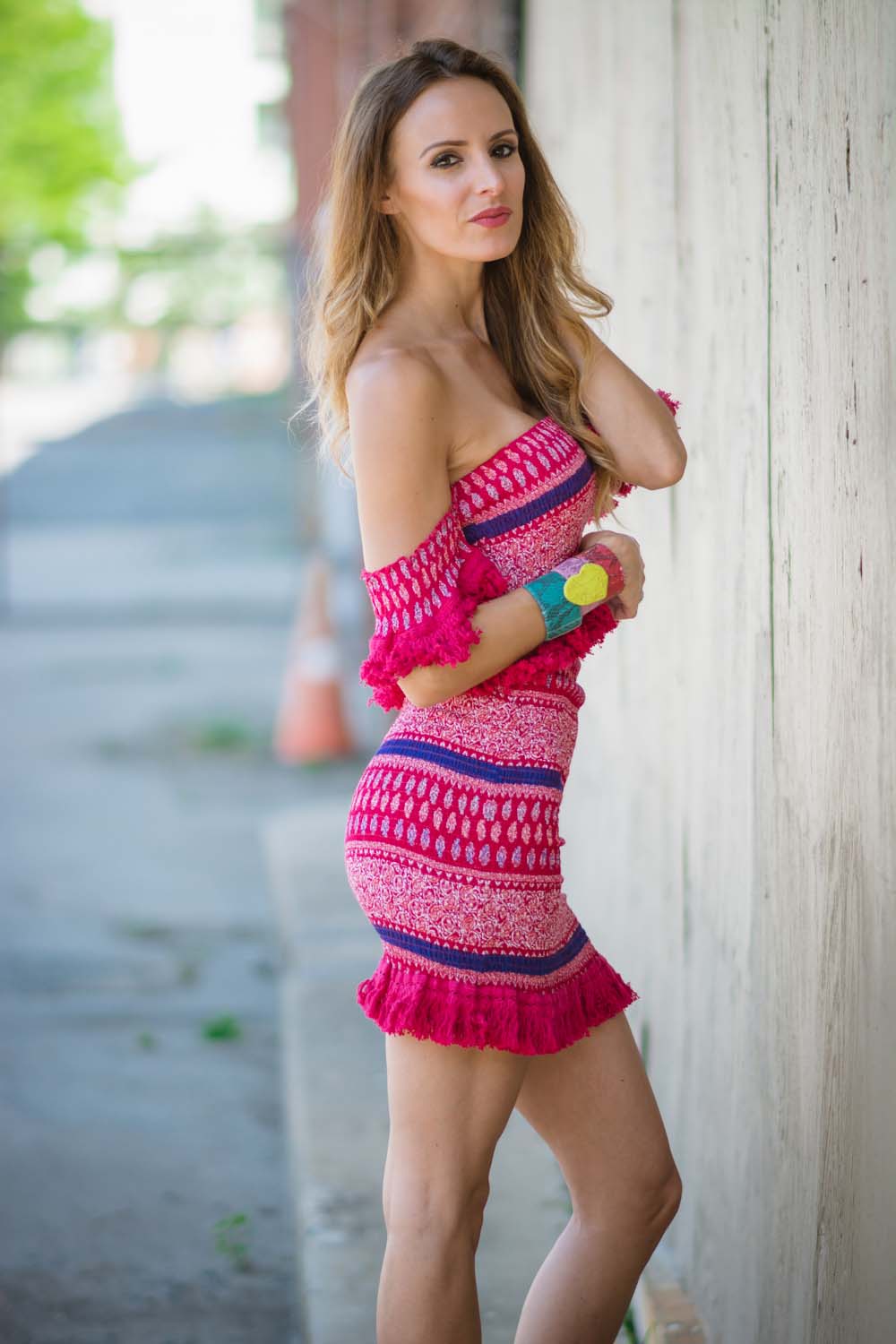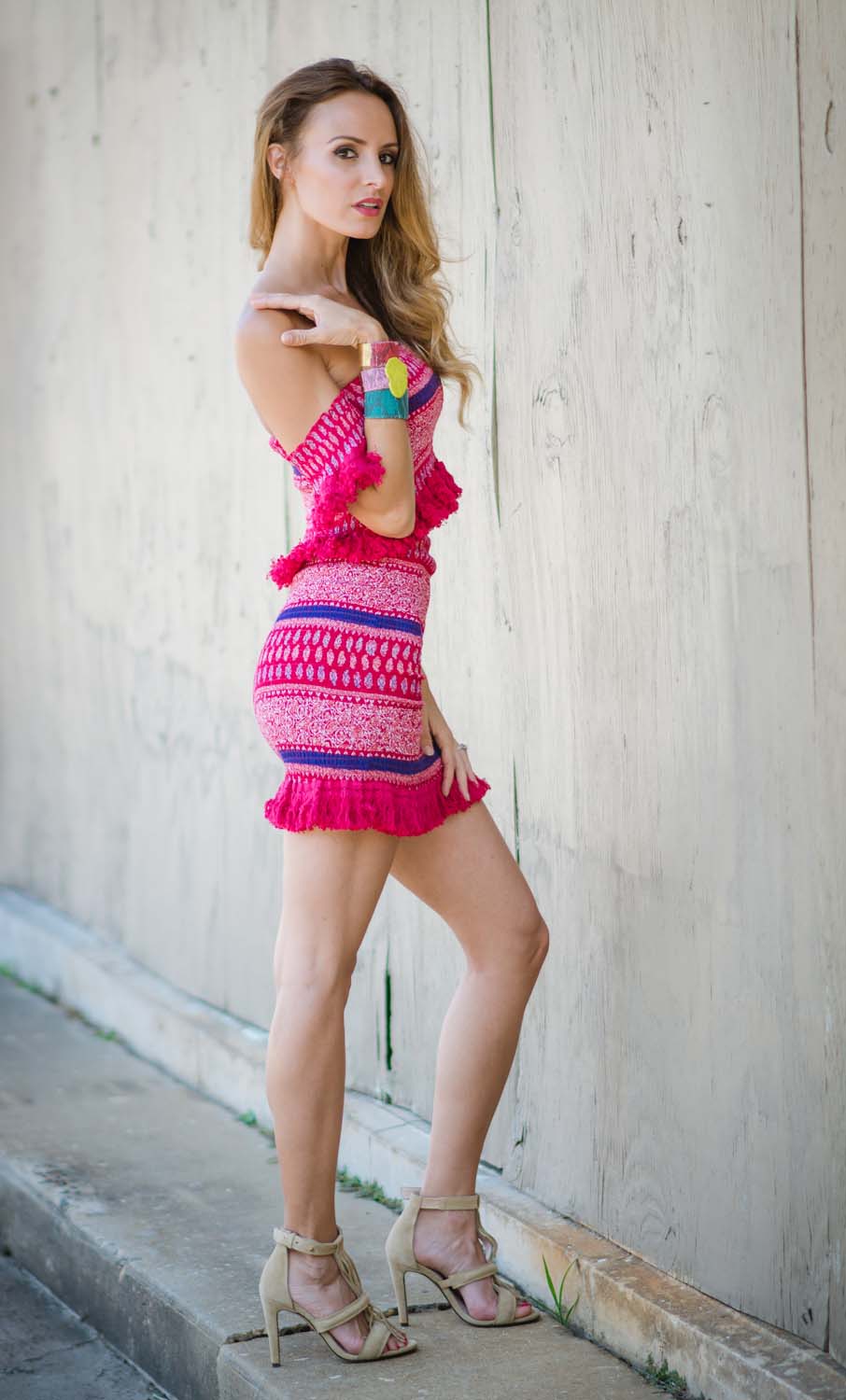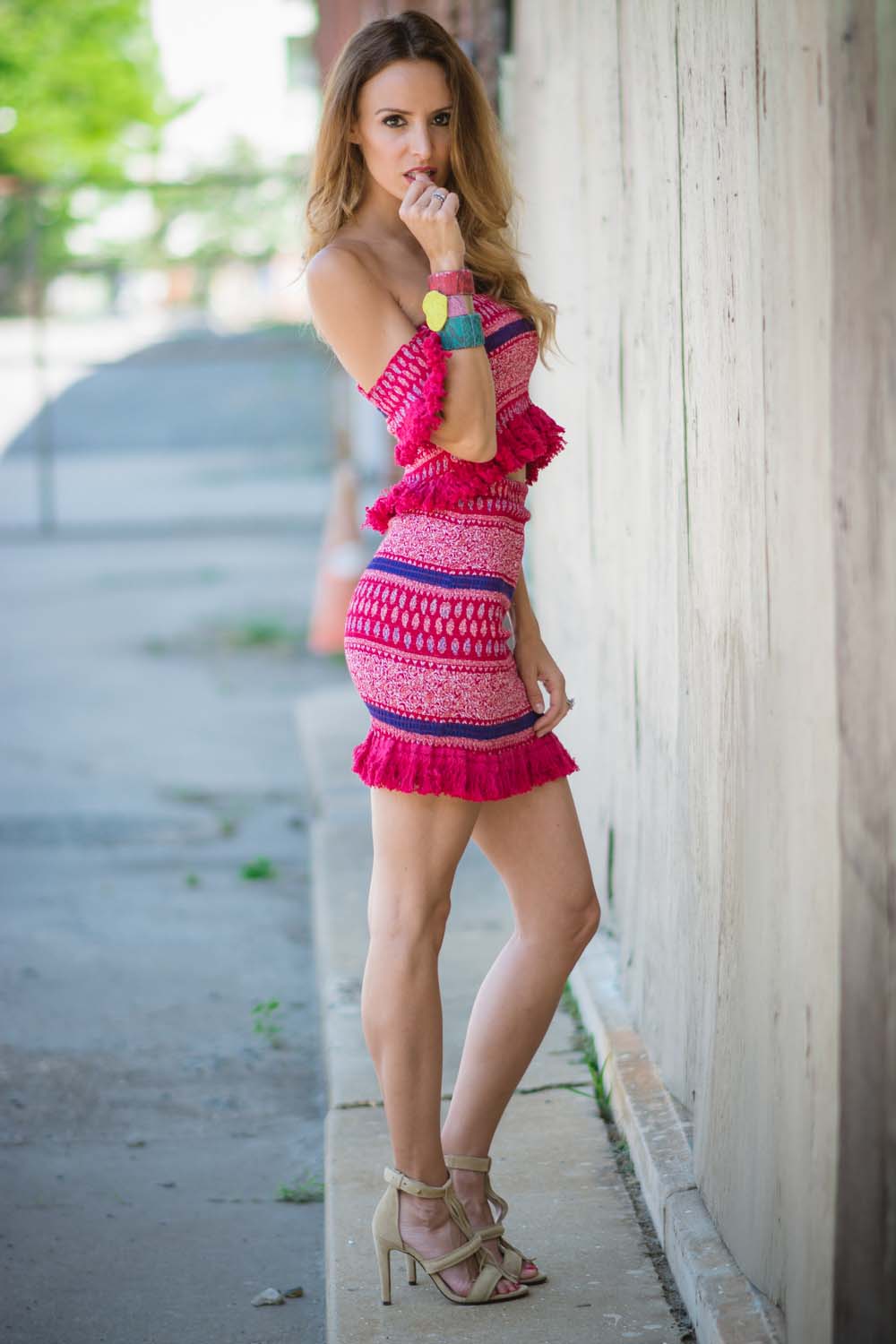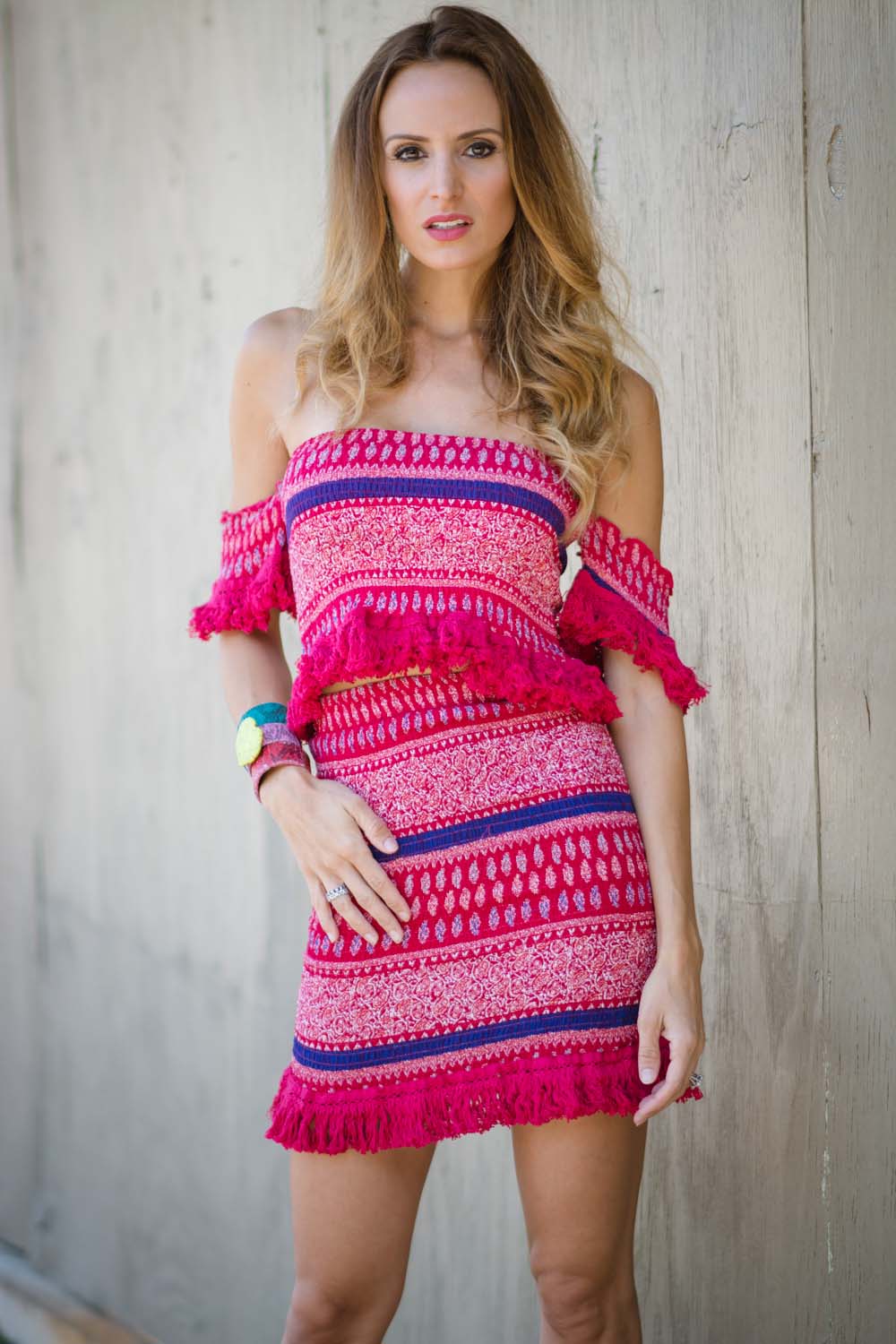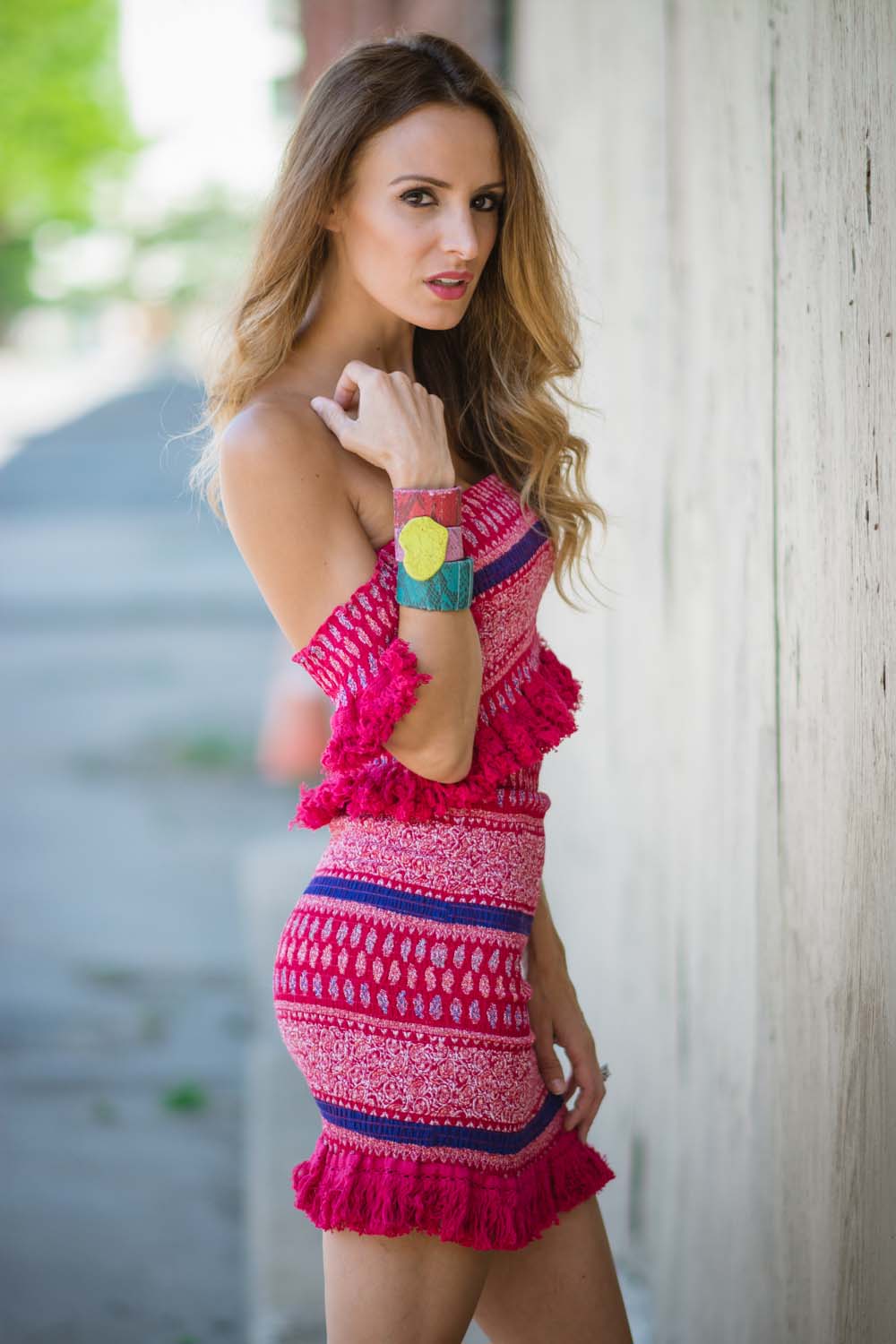 Do you have that one outfit that just makes you feel good? For me, that's this fun and sexy skirt and matching top from Lipp, a local Charlotte boutique. I don't know if it's the off-the-shoulder crop top, the bold print or the fringe, but I absolutely adore this outfit! Plus, it's a fantastic price, too – $88 for both. Can't beat that!
One of the great things about a two-piece set is that you can also wear the pieces separately to create completely different looks. This top goes great with a pair of cut off shorts for a casual summer outfit, and the skirt could be worn with a simple top for a more understated look.
To complete this bold outfit, I added a simple heel and these awesome cuffs from my friend Erin McDermott! She is a local Charlotte gal that makes amazing jewelry. Check out her jewelry at ErinMcDermott.com.
You all know that I love supporting local companies, and I'm so happy I was able to do that with this look!