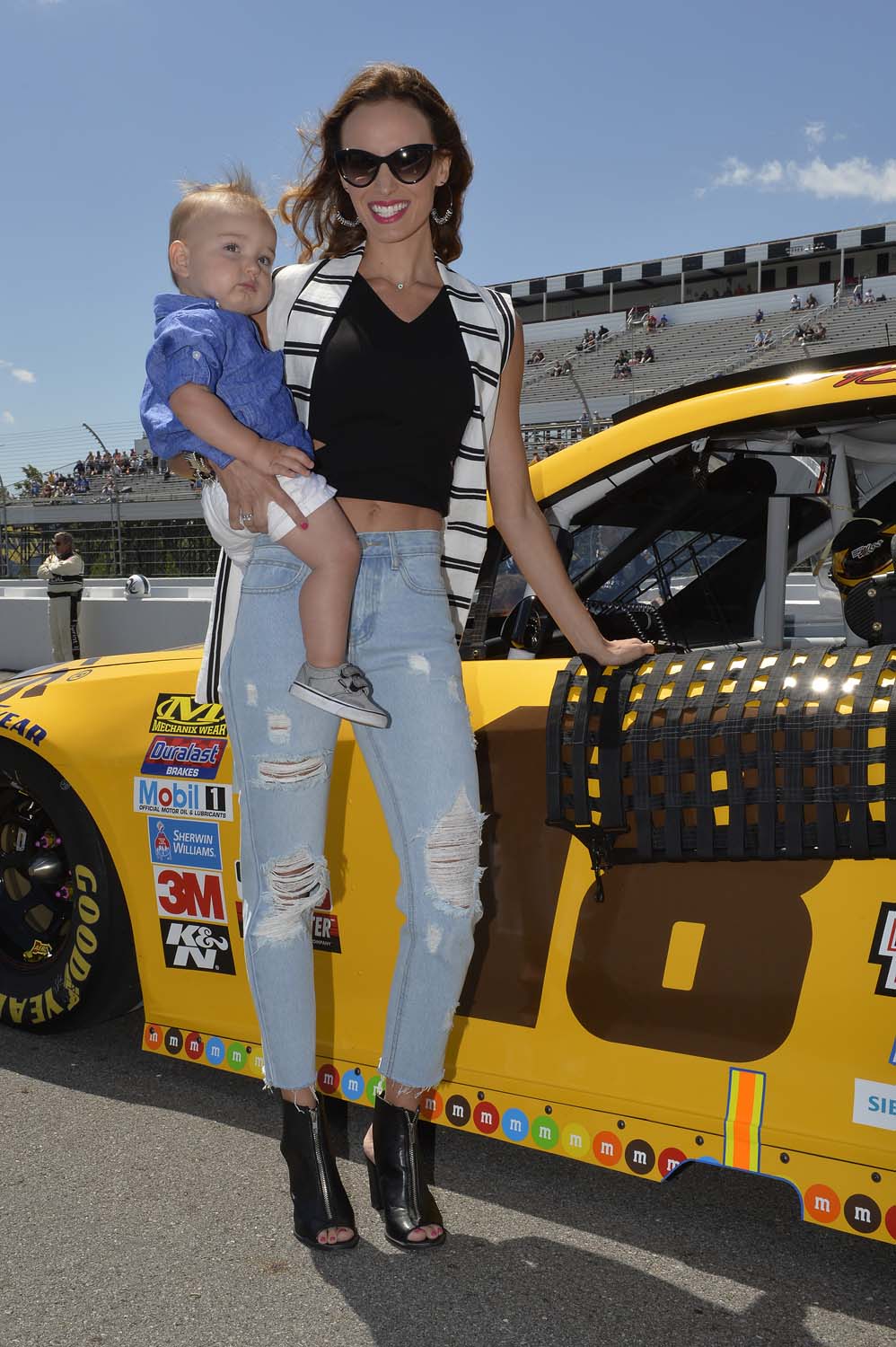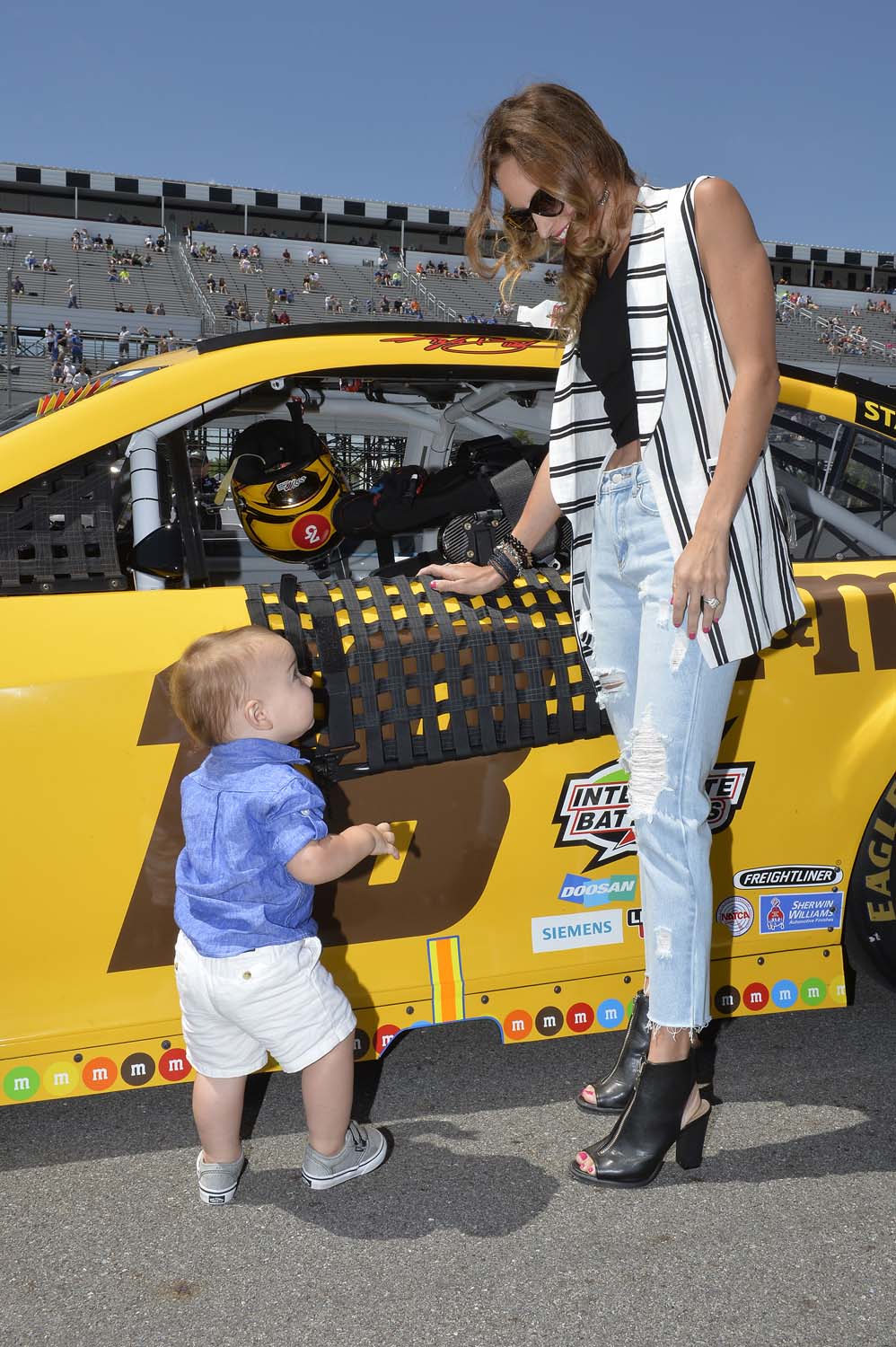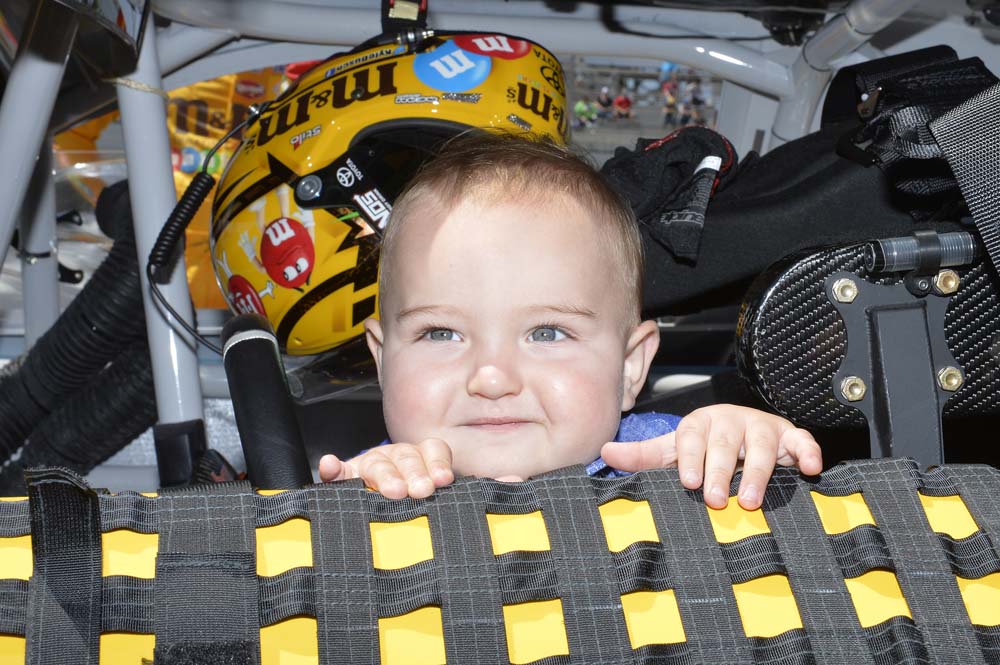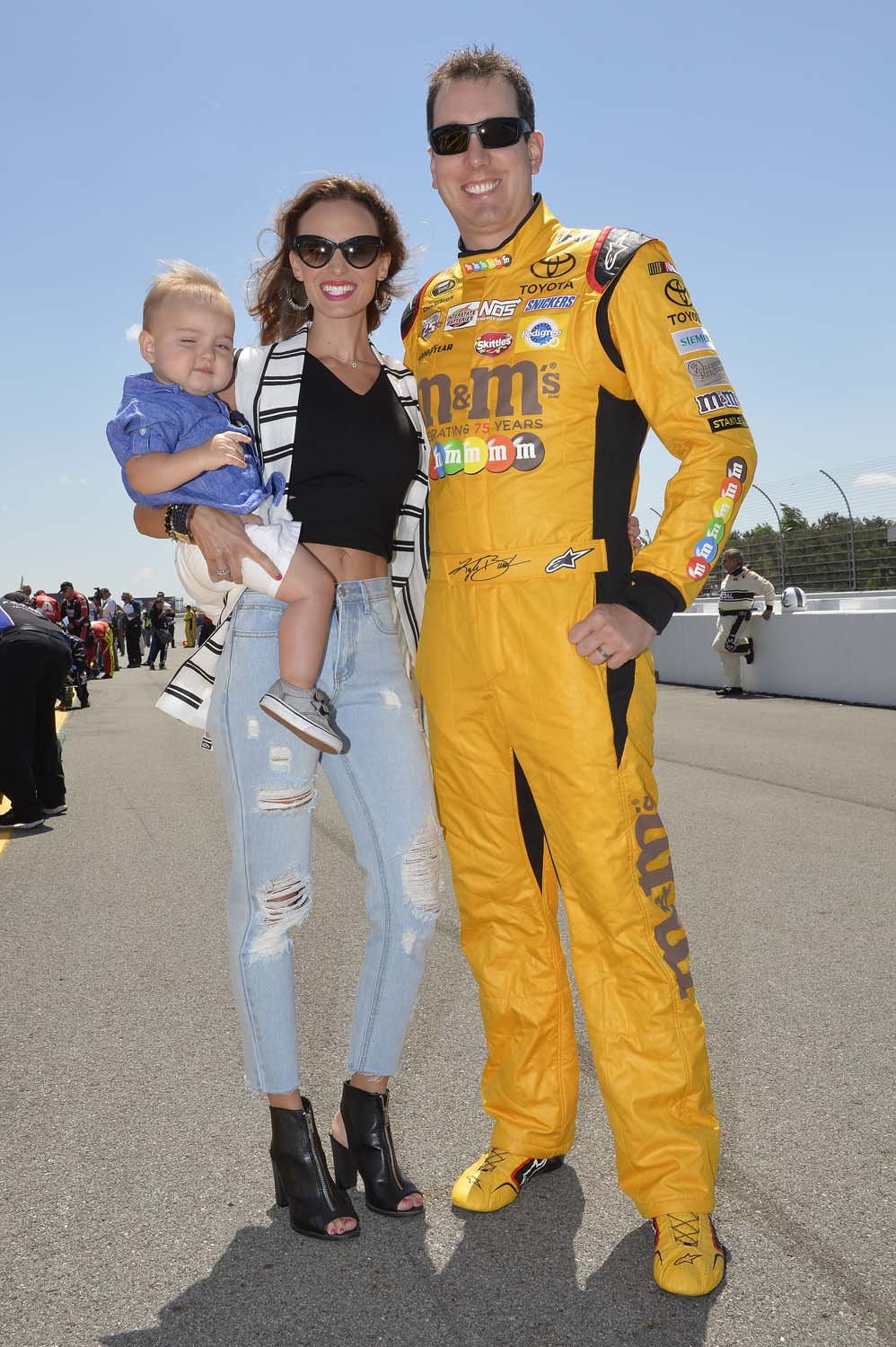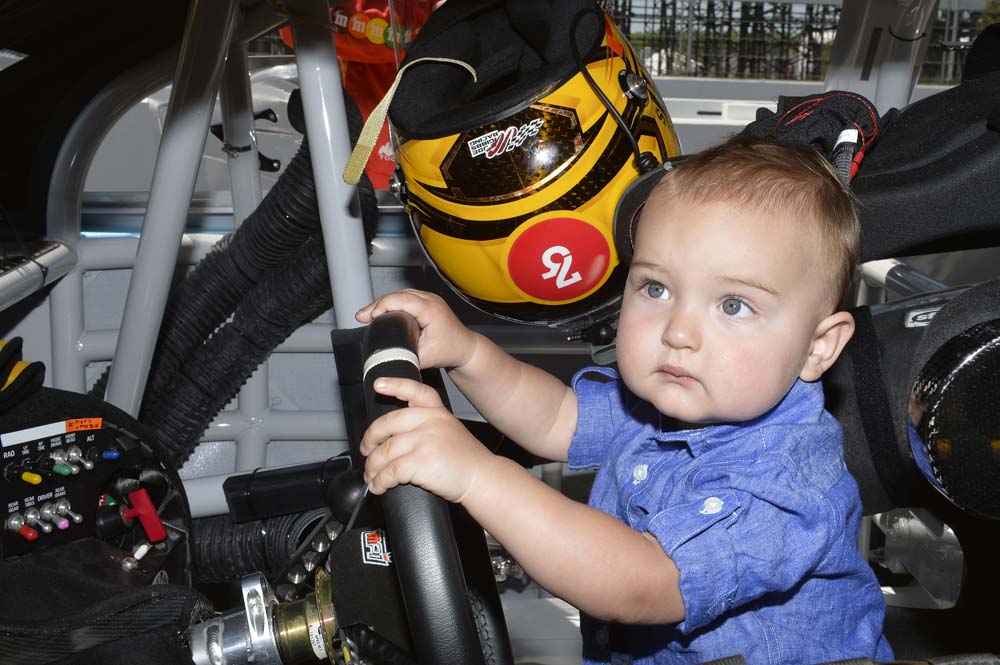 Racing on a Monday isn't something we have done in a while, but at least the weather was gorgeous in the Poconos. It was about 70 degrees but very windy, so I opted to throw on some cute jeans to avoid having a Marilyn Monroe moment in a dress!
I picked up these distressed Moon River boyfriend jeans last week at Emleigh and Mama B's Boutique in Concord, NC right by Charlotte Motor Speedway. For those of you who don't know, fellow NASCAR driver Ryan Blaney's sister, Emma, and his mom own this adorable shop!
My top is a simple black crop top that I've had for a while, and I threw this awesome oversized black and white striped vest over it which is from another Charlotte boutique, Chezelle.
I finished off the look with these black, open-toe Report Signature booties with a high block heel that I actually found at TJ Maxx a few years back (also in white!) and I was race day ready!
Brexton is rocking this cute button-up look from Janie and Jack (they are having a big sale right now!) and of course his Vans that he has in every color.
Shop the styles