To me, there isn't anything better in the fall than curling up under a fuzzy blanket with a pumpkin spice – well, anything! – and a great book! I've been an avid reader all my life and generally read a book a week (it's why I don't sleep!) I've always been into thrillers, murder mysteries and sometimes a few girly books are thrown in the mix.
Below are a few books I have really enjoyed recently, and since they are part of a series, I've included the description of the first book as well.
Happy reading!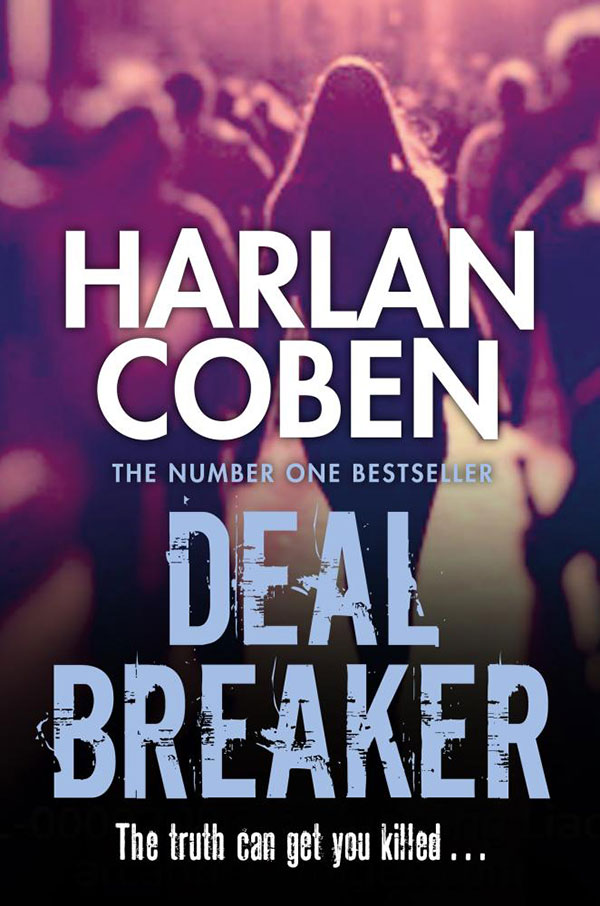 Harlan Coben's Myron Bolitar series
I have to start with this series by my favorite author Harlan Coben. There are 11 books in the series and he just released the latest one in September, which I finished in three nights! Myron is a basketball player-turned-sports agent who, throughout the series, is always helping a client get out of some sort of sticky situation. Each book is a unique page-turner and the cast of friends around Myron really makes the books.
Description of the first book in the series, Deal Breaker:
"Sports agent Myron Bolitar is poised on the edge of the big time. So is Christian Steele, a rookie quarterback and Myron's prized client. But when Christian gets a phone call from a former girlfriend, a woman who everyone, including the police, believes is dead, the deal starts to go sour. Trying to unravel the truth about a family's tragedy, a woman's secret, and a man's lies, Myron is up against the dark side of his business where image and talent make you rich, but the truth can get you killed.
In novels that crackle with wit and suspense, Edgar Award winner Harlan Coben has created one of the most fascinating and complex heroes in suspense fictional Myron Bolitar a hotheaded, tenderhearted sports agent who grows more and more engaging and unpredictable with each page-turning appearance."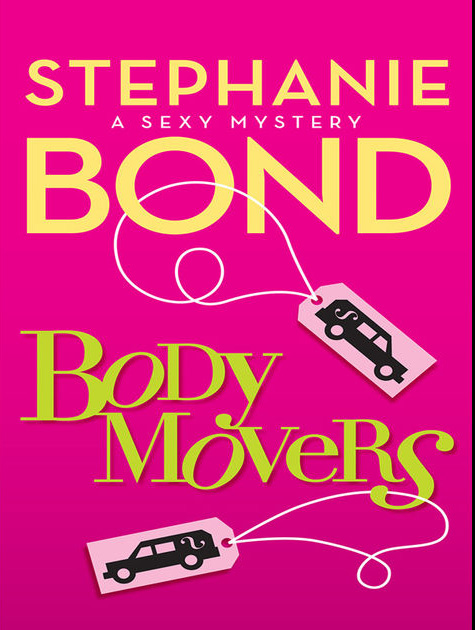 Stephanie Bond's Body Movers series
These books are perfect for the girly-girl who loves a good murder mystery with a little bit of romance tossed in. Start with Carlotta Wren, an affluent teenager who's parents skip town and leave her to raise her younger brother. She now works at Neiman Marcus and always has the misfortune of finding dead bodies. Enter a manly cop, an old flame, and a hot body mover (yes, literally the guy who comes to pick up the dead bodies she finds) and you're in for a fun read with characters you will love and a great plot!
Description of the first book in the series, Body Movers:
"Carlotta Wren's life hasn't turned out as she'd planned. She didn't plan for her parents to skip bail for a white-collar crime, leaving her to raise her brother. She didn't plan on having the silver spoon ripped from her mouth and forgoing college to work retail. She didn't plan on her blue-blood fiancé dumping her. And she didn't plan on still being single ten years later, working at Neiman Marcus, with no idea where her fugitive parents are.
She's coping. Until…
…her lovable brother is arrested, and the hunky cop decides to reopen her parents' case.
…her brother becomes a body mover for the morgue and his sexy boss gets Carlotta involved.
…her former fiancé's wife is murdered, fingering Carlotta.
With three men in her life, Carlotta has added motivation to help bag a murderer to keep her own well-dressed body from being next on the list!"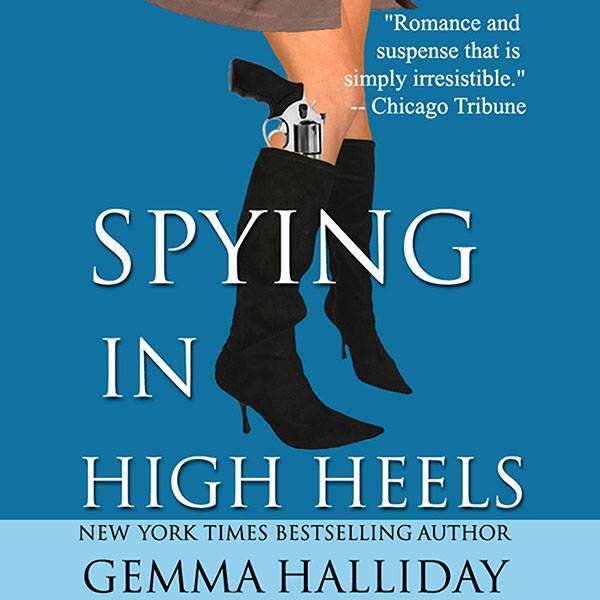 Gemma Halliday's High Heels Mysteries
Shoes, romance and murder – oh, plus a best friend who is fitness instructor; yes, sign me up! I am in love with this series because you totally want to be best friends with these characters.  They are so fun and the situations they get themselves into are hilarious.  Trust me you will love this series!
Description of the first book in the series, Spying in Heels:
"L.A. shoe designer, Maddie Springer, lives her life by three rules: Fashion. Fashion. Fashion. But when she stumbles upon the work of a brutal killer, her life takes an unexpected turn from Manolos to murder. And things only get worse when her boyfriend disappears – along with $20 million in embezzled funds – and her every move is suddenly under scrutiny by the LAPD's sexiest cop. With the help of her post-menopausal bridezilla of a mother, a 300 pound psychic and one seriously oversexed best friend, Maddie finds herself stepping out of her stilettos and onto the trail of a murderer. But can she catch a killer before the killer catches up to her… "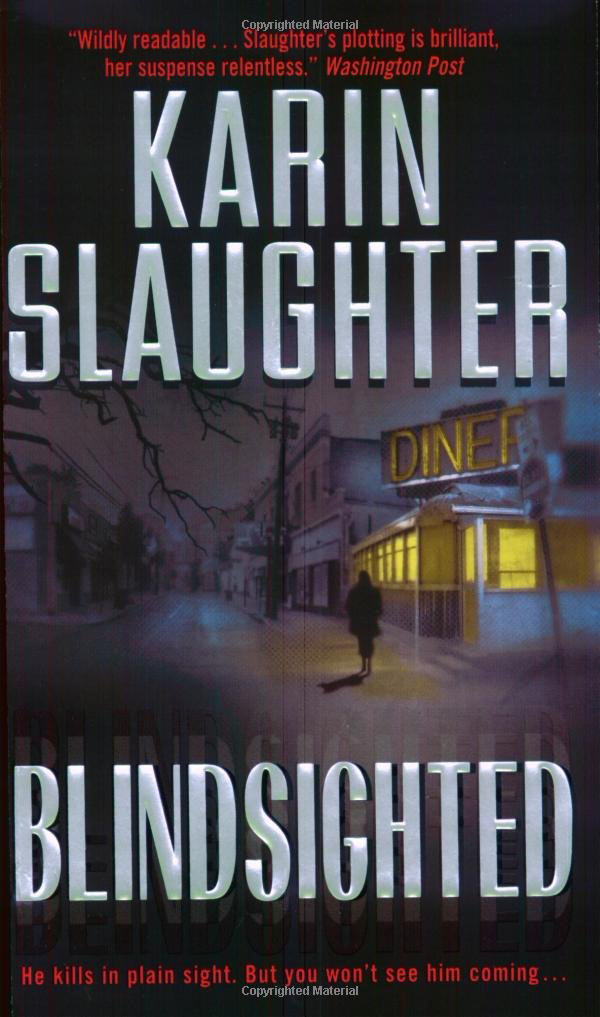 Karin Slaughter's The Grant County series
Warning – this series is not for the faint-hearted! These books are for true murder mystery enthusiasts. They have so many twists you don't see coming that literally at 1 am I'm "OMG"-ing out loud! The descriptions and details are at some points gruesome and make you wonder how she even comes up with some of the horrific ways people die. Don't let that turn you away, though! The books are certainly heart pounding and not something you want to read before bed, unless you're ok staying up all hours of the night because you just have to see what happens next!
Description of the first book in the series, Blindsighted:
"A small Georgia town erupts in panic when a young college professor is found brutally mutilated in the local diner. But it's only when town pediatrician and coroner Sara Linton does the autopsy that the full extent of the killer's twisted work becomes clear. Sara's ex-husband, police chief Jeffrey Tolliver, leads the investigation — a trail of terror that grows increasingly macabre when another local woman is found crucified a few days later. But he's got more than a sadistic serial killer on his hands, for the county's sole female detective, Lena Adams — the first victim's sister — want to serve her own justice. But it is Sara who holds the key to finding the killer. A secret from her past could unmask the brilliantly malevolent psychopath .. or mean her death."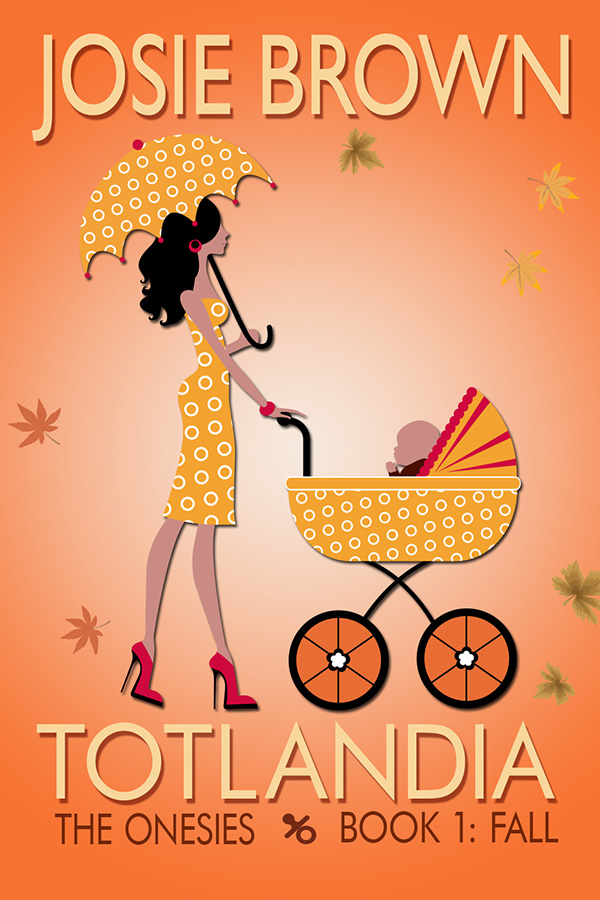 Joise Brown's Totlandia series
This series is perfect for mommies because takes a look at a fictional exclusive mommy club filled with drama! Things aren't always as they seem with the women, and each book is packed with friendship, romance, suspense and laughs that you can't wait to keep reading!
Description of the first book in the series, The Onesies: Fall:
"The Pacific Heights Moms & Tots Club is the most exclusive children's playgroup in all of San Francisco. For the city's ultra-competitive elite, the club's ten annual spots are the ultimate parenting prize.
But not everyone is PHM&TC material. The club's founder, Bettina Connaught Cross, adheres to strict membership rules: Moms only. No single parents or working mothers allowed. Membership is an arduous commitment. And there's no room in the club for scandal, bad behavior, or imperfection…from tots or their moms.
In a world of power and prestige, no one has more than Bettina. And as every mom in Pacific Heights knows, you simply cannot cross her. But this year's admissions process is more rigorous than ever, pitting prospective members against each other to prove their mettle.
But four of the six candidates vying for the remaining four slots have a secret that would knock them out of the running. Jade is a former stripper and porn actress, who has been absent for most of her son's life. Jillian's husband cleaned out their joint accounts and left her for his pregnant assistant. Ally never even had a husband—just a sperm donor—and she's hiding a high-ranking corporate job. And Lorna fears that her son may have special needs… just the excuse her sister-in-law, Bettina, needs to deny her entry to the club.
Can these hopeful moms keep up appearances long enough to outlast the competition? Or will their chances—and their private lives—go up in flames?"