One of my must-have spring staple pieces is a snakeskin print pant. I know this sounds weird and many of you may be thinking, 'this is too loud of a print for me'! But I am here to say, a pair of snakeskin print pants is an everyday piece! Paired with a simple top, this print, especially on a nice trouser-style pant, can go from work to happy hour easily!
My look takes a blush colored silk top and pairs it with a snakeskin print pant that has tones of blush, cream and green.  As you can see, the look isn't too "loud" at all and is such a fun, and different, way to spice up your wardrobe.
Below are a few of my favorite pairs of snakeskin print pants in all sorts of styles! I have also included petite and plus size options. Enjoy!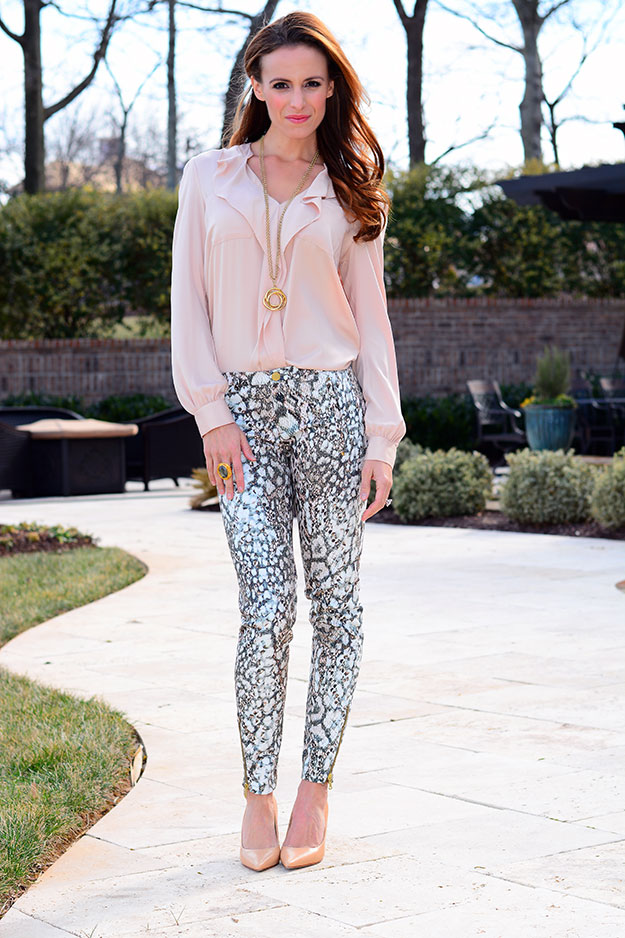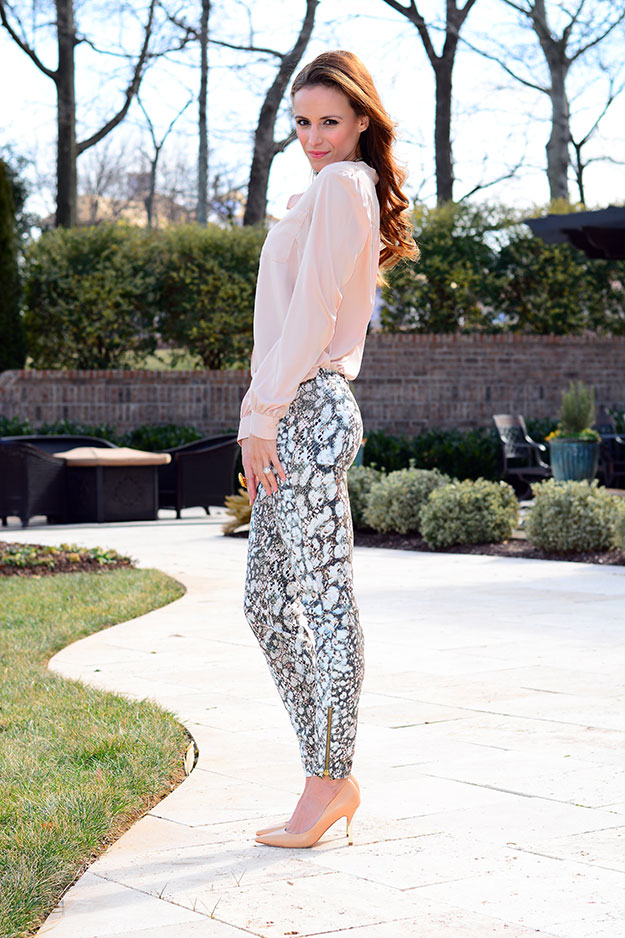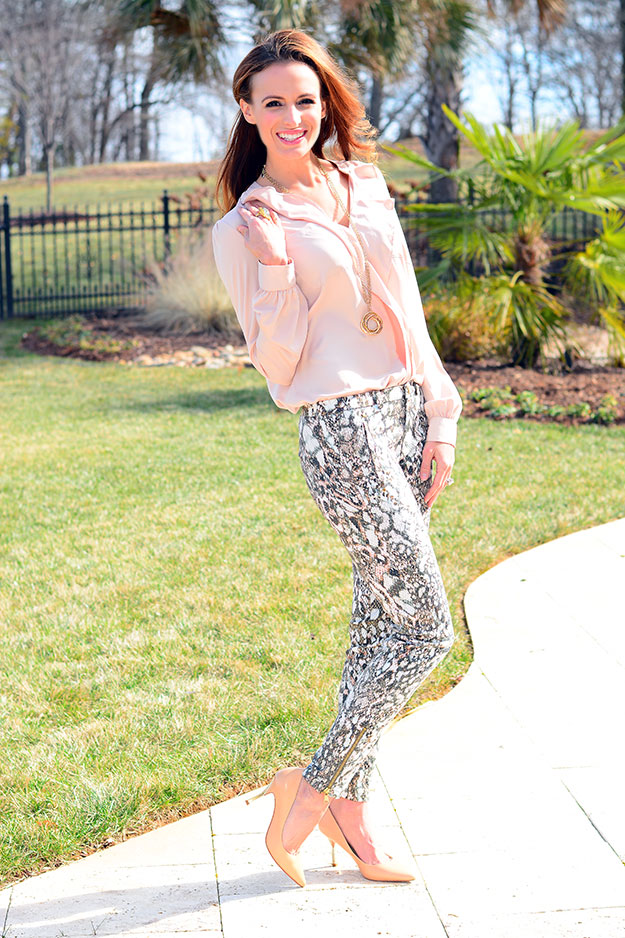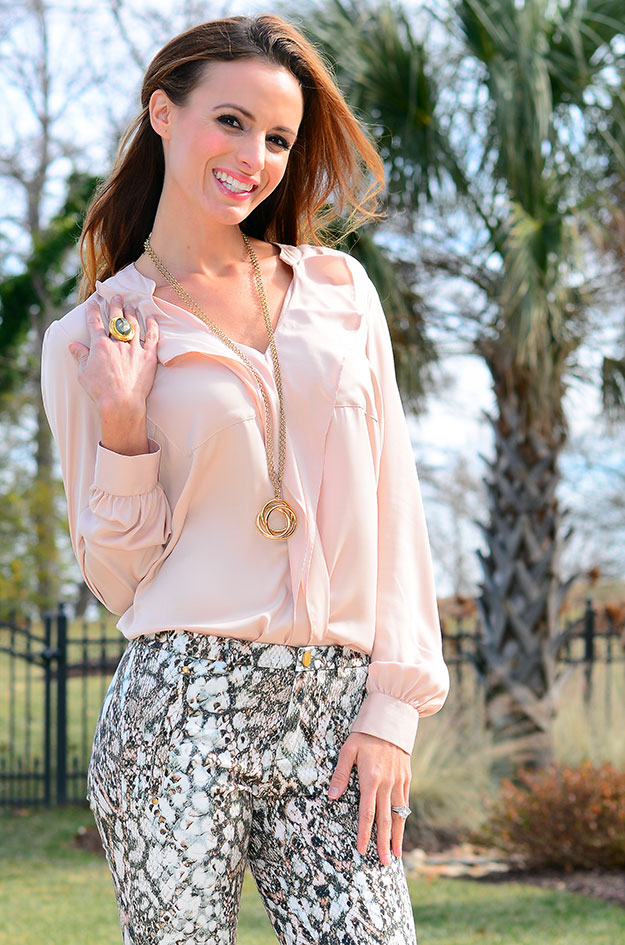 Pants: Petite Macy's  |  Bergdorf Goodman  |  Mango  |  Saks Fifth Ave 
Plus size 6pm.com  | Lord and Taylor