Summertime means the pool parties, backyard barbecues and family vacations! On the June off week, we wanted to go somewhere not too far away from home with lots to do for Brexton and some R&R for us! We had a friend tell us about the Outer Banks and decided to start researching. We quickly found that first it wasn't very far (5 1/2 hours by car) and there were so many things to do from great food to the ocean and lots of kid-friendly activities.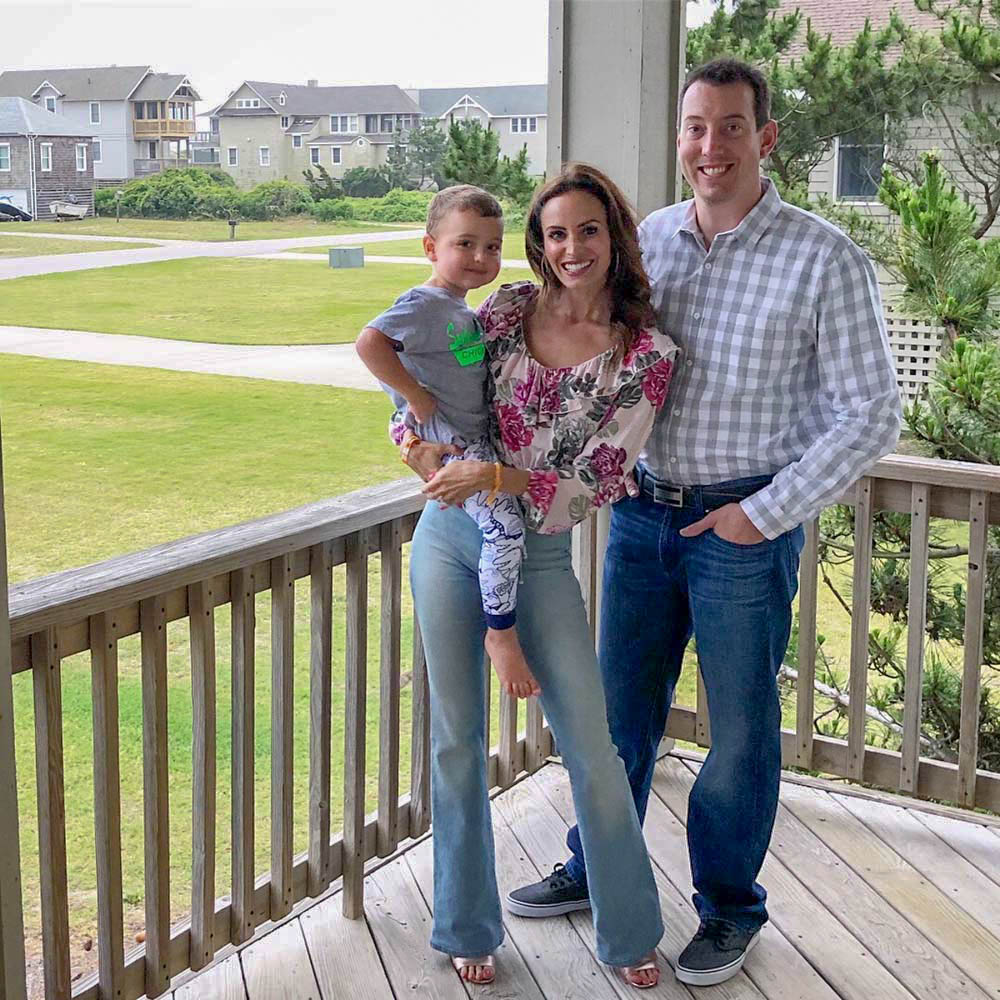 The first thing we needed to decide was where to stay. We found the Sanderling Resort and it was perfect! It's right on the water and has something for everyone! The resort is stunning in whites, woods and bright pops of orange. We knew right away this was the place for us. We had a few people traveling with us so we opted to rent one of their newly renovated beach homes versus the hotel rooms, and especially with kids, this is really convenient because they have full kitchens so we were able to stop at the grocery store and get everything we needed and not have to worry!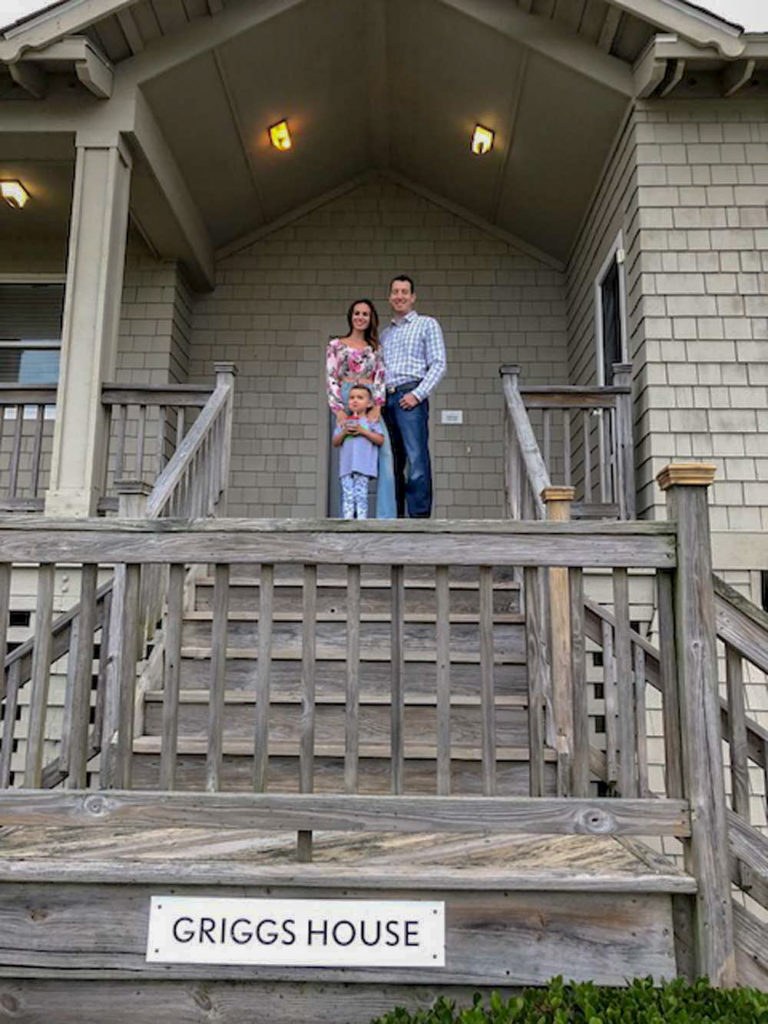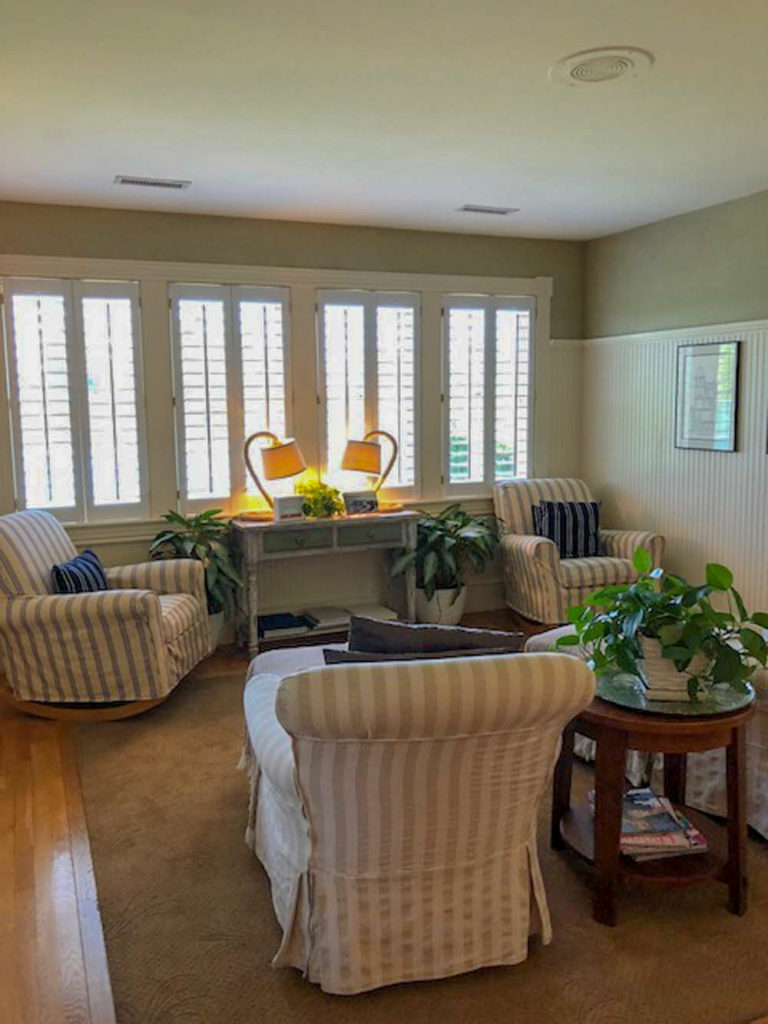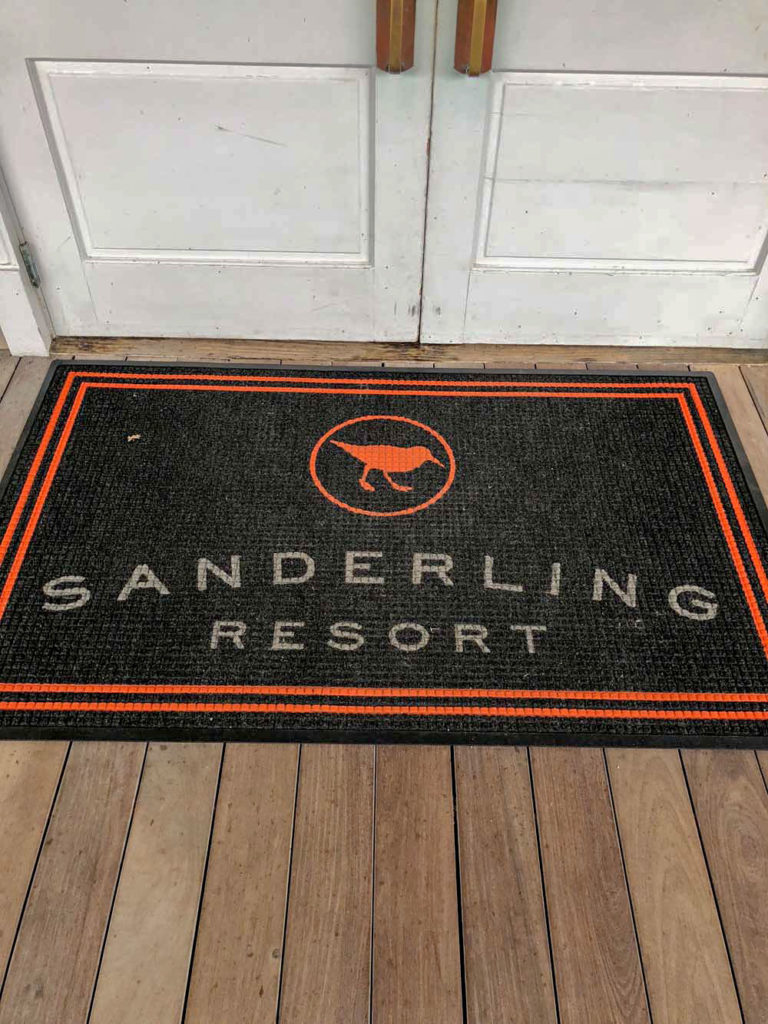 Upon arrival it was everything we expected and more. It had three bedrooms and two sitting areas, the houses are a very short walk to the pool areas and we had access to all of the resort's amenities. There are two separate pools, one for kids and one for adults each with their own hot tubs too. Brexton had so much fun at the kids' pool meeting new kids, swimming, playing and diving. Everyone was very friendly, all the kids were sharing toys and having a great time!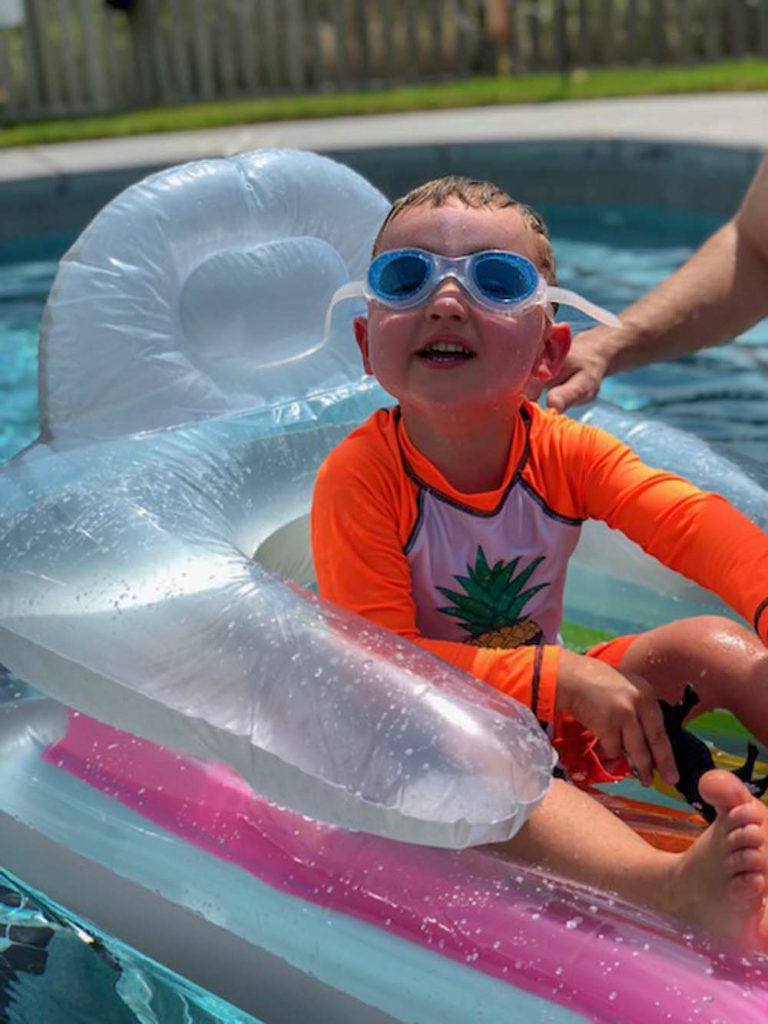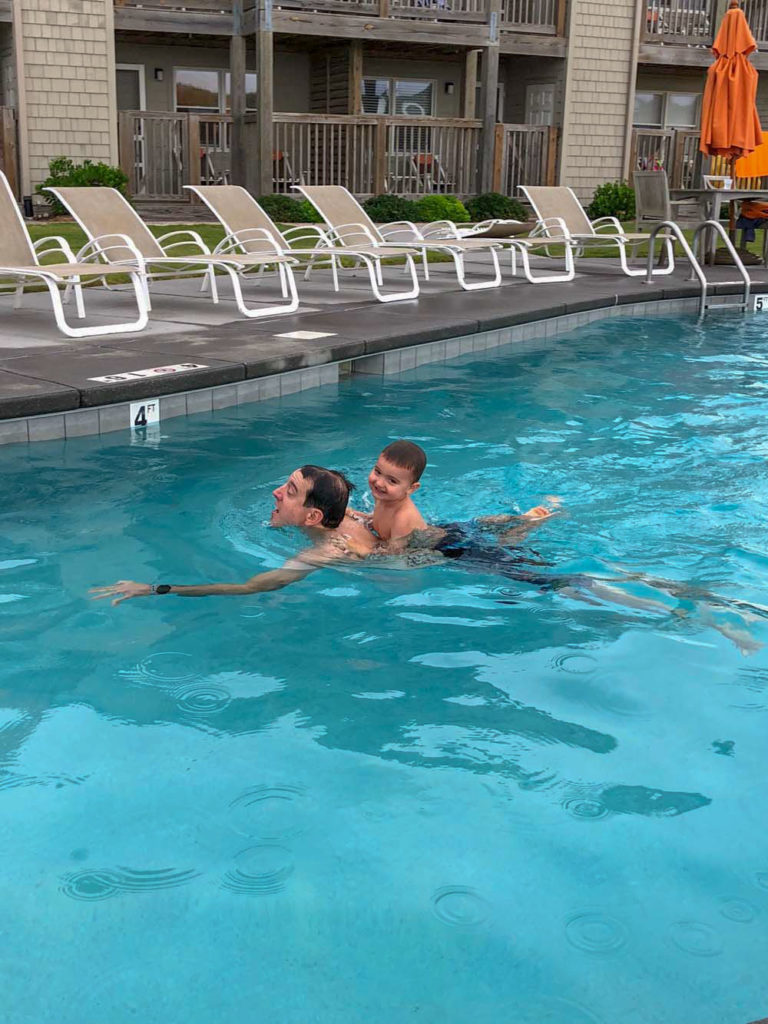 Also on property is an activities center provided by Kitty Hawk Kites where you can rent water activities such as paddle boards, surf boards or jet skis. The property also has bikes for rent in all sizes, bocce ball, corn hole and fire pits located on the large lawn between the two pools. Kyle and I used the gym each day which has cardio, weights and machines. But by far the best workout is just steps from your room, a run on the beach!
There are four different restaurants on property and all of them were great! Located in the Beach House, the Beach House Bar offers homemade pastries and coffee in the morning and serves cocktails in the afternoon. The Sandbar is perfect after a morning at the beach and pool and they have an amazing menu! Our favorite was the sea nachos with shrimp, tuna and scallops piled high over tortilla chips will all the toppings! The other restaurant, Lifesaving Station is nice for a great salad or wrap at lunch time and has a beautiful nautical interior. Kimball's Kitchen is the PERFECT date night! Kyle and I had a delicious dinner here seated overlooking the water and sunset! It's a very upscale setting with everything from steak to seafood and an extensive wine list. We love that you can walk everywhere on property and took a nice stroll on the beach before it got too dark.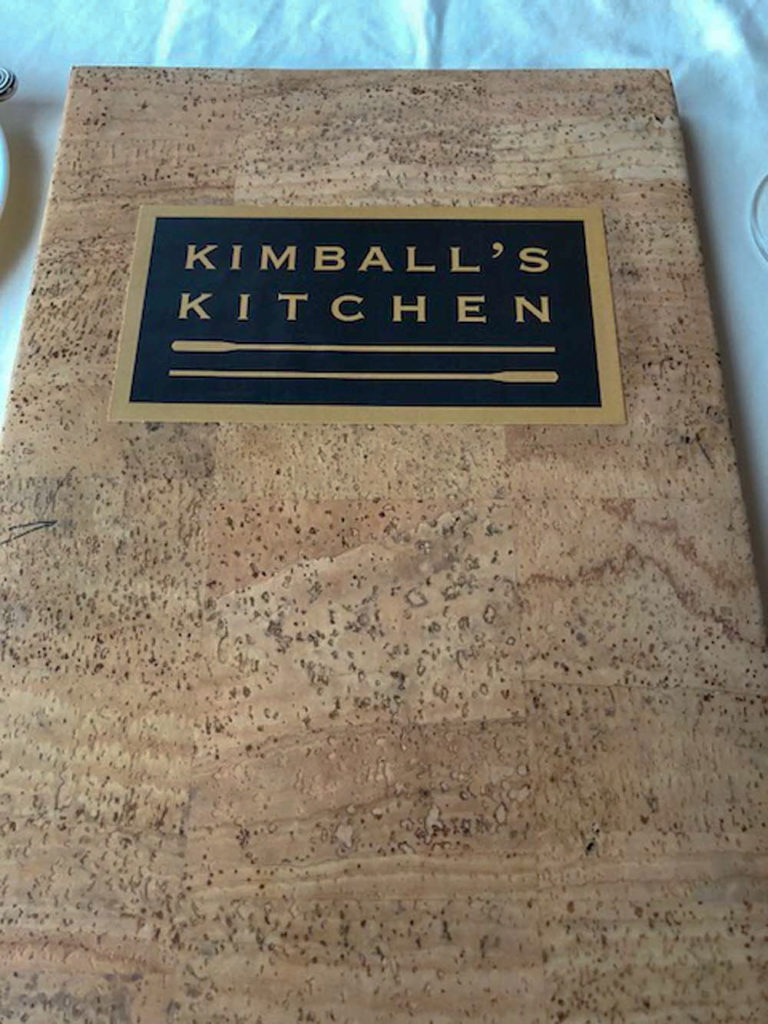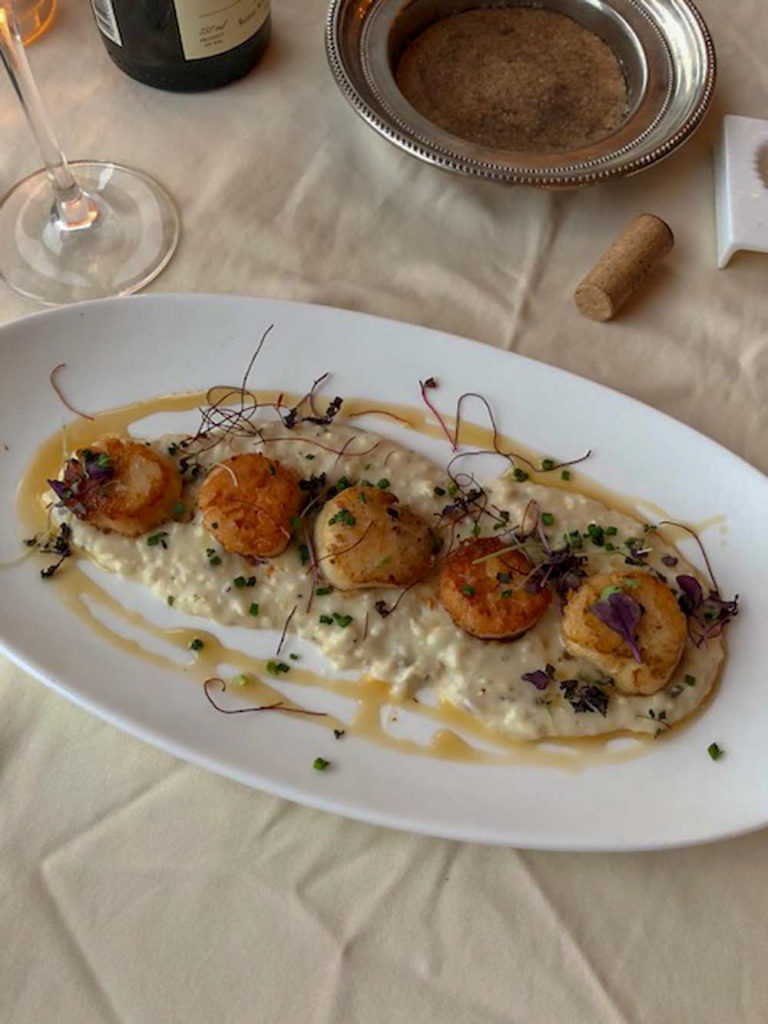 I also planned a special afternoon for Kyle and me during Brexton's nap. The people at the Spa at Sanderling could not have been nicer while we were there and helping me plan our romantic afternoon. When we got there, they had set up a tub for two filled with salts and oils for sore muscles. We then had the most amazing couples' massages and finished with chocolate covered strawberries and champagne! It was perfect!!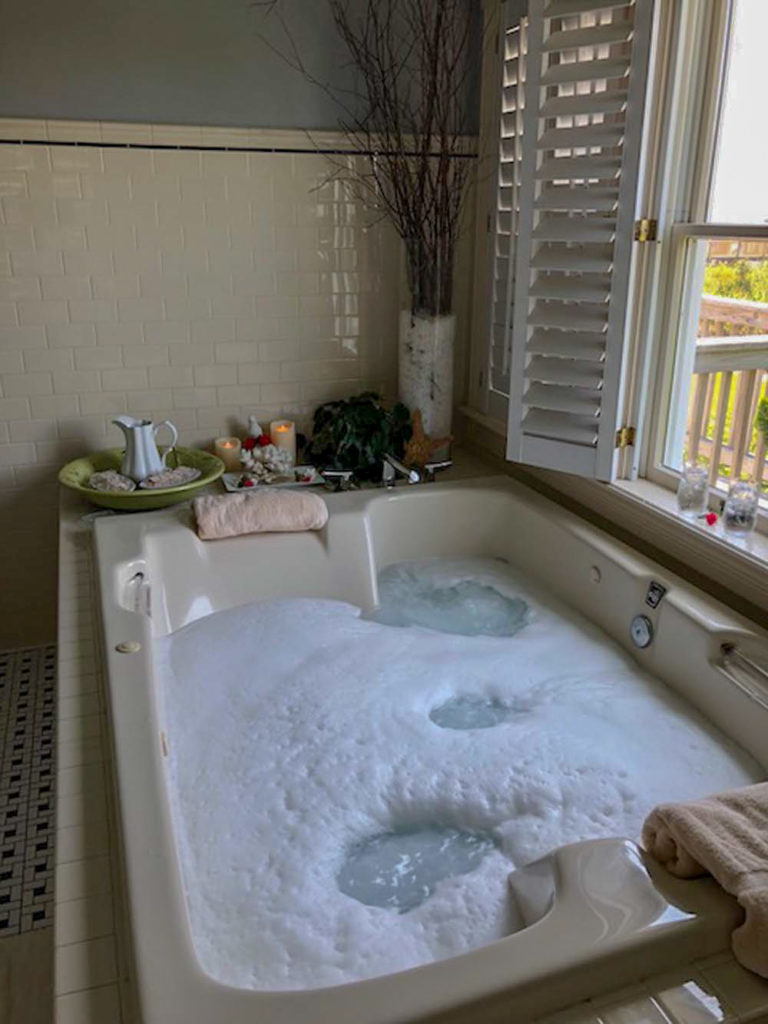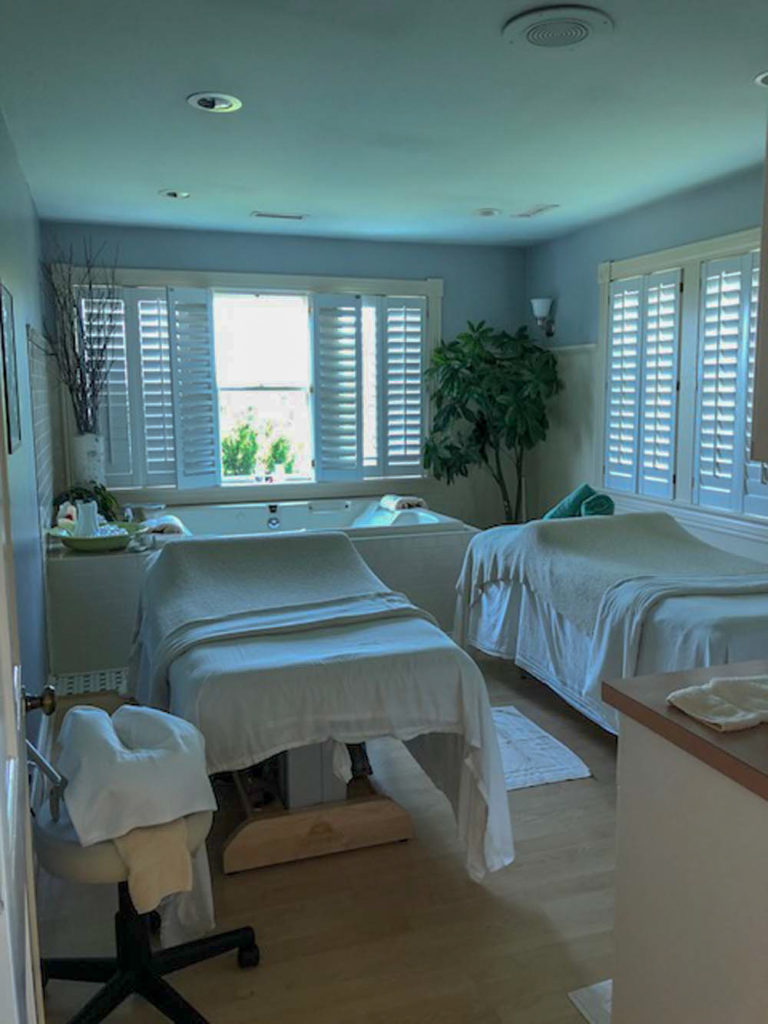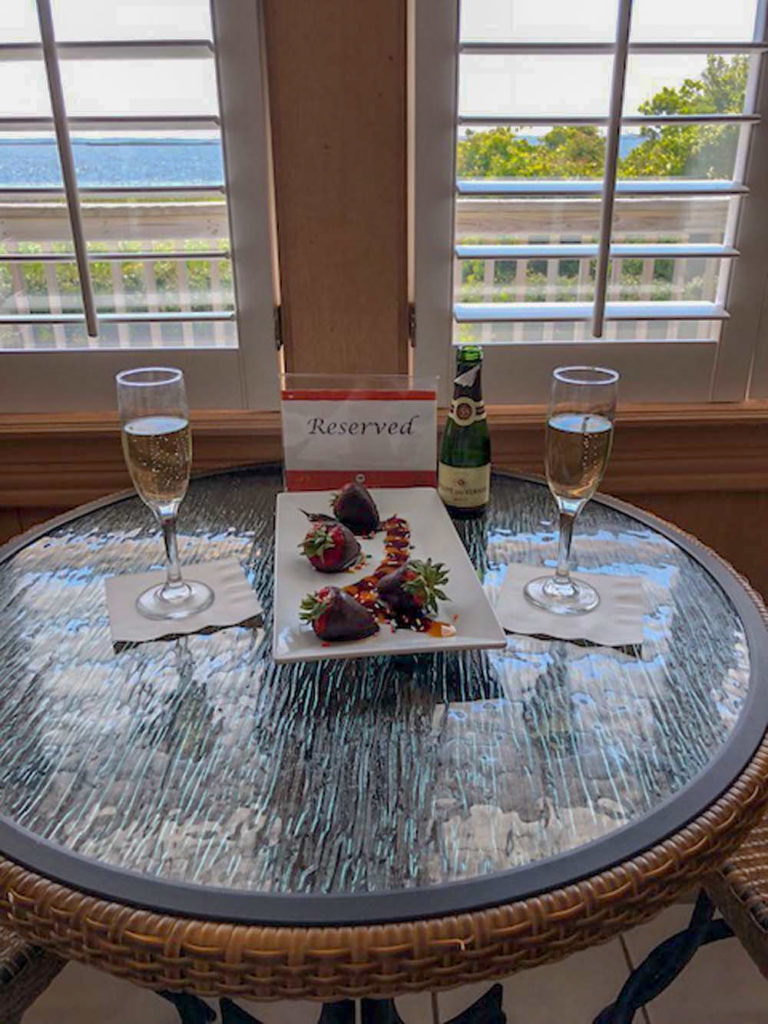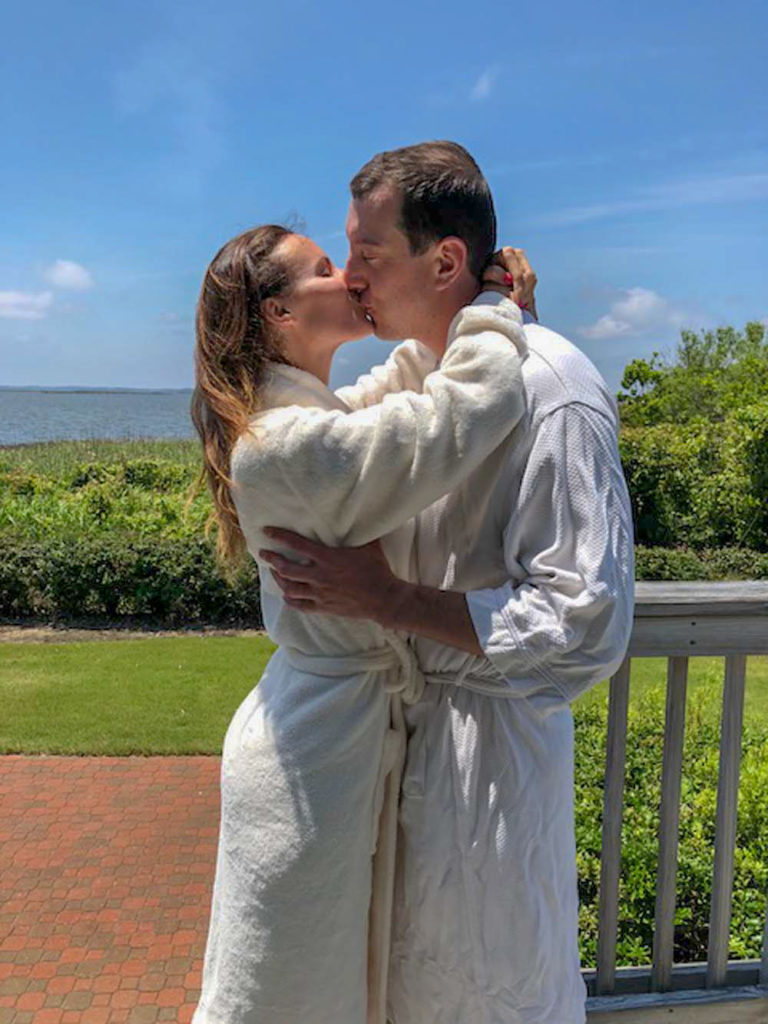 Although the property has so much to do, we wanted to explore the town too. So after asking on social media and talking to the hotel employees, we found some awesome spots! We ate dinner at AQUA, which had great food and drinks and a beautiful pier to watch the sunset. We then went over to one of many mini golf places which also had go karts and arcade. Needless to say, we spent a good amount of time here one evening! We finished by stopping at Two Scoops Ice Cream, which was really good and packed so we must have picked the right spot.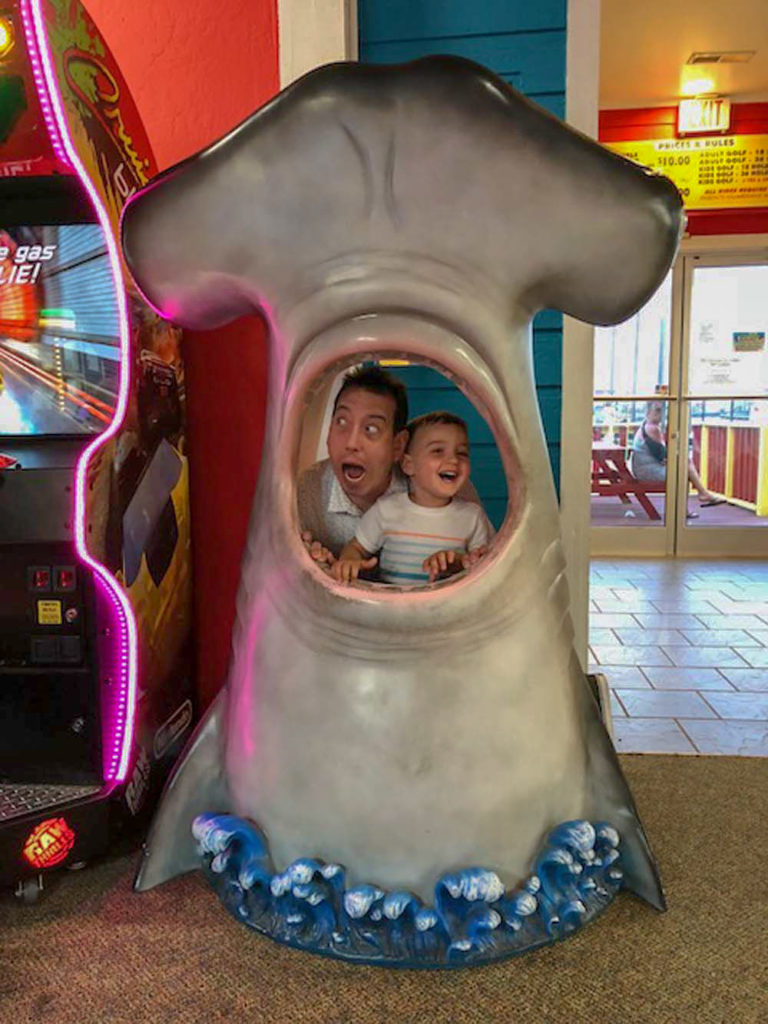 Next door was the famous Duck Donuts everyone was telling us about, so the next morning we went to see what all the hype was about. Well everyone is right, the donuts are amazing! They can't get any fresher then there because they literally make them right in front of you. When you place your order, they drop them in the fryer and then you can watch them get topped. You can choose from their pre-made creation such as Oreos, s'mores, blueberry lemon and the classics, or you can create your very own! They serve it to you hot and after trying one, I can see why sometimes there is a line out the door!
The one place that we knew we had to go to for Brexton was Diggers Dungeon, home of Monster Jam's Grave Digger. Brexton LOVED it!! You could see monster trucks getting built, there is a farm with goats you can feed, a baby pig, peacocks. You can also go on a monster truck ride, and, of course, you have to visit the massive gift shop! There's even a farmers' market on property! We spent the whole afternoon here and both boys can't stop talking about it!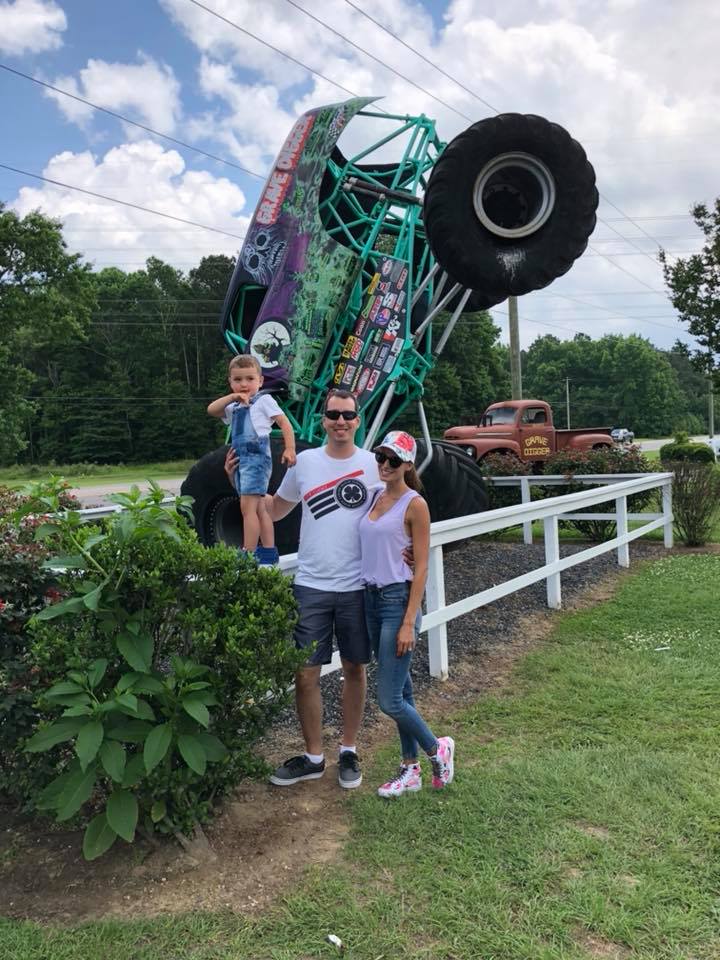 Other places we wanted to go to but didn't have the time this trip was the new H2O OBX water park and the North Carolina Aquarium. We heard great things about both, so if you have time on your trip, plan to go see them!
We had so much fun on our trip to the Outer Banks and can't wait to go back! What are some other must-see or do places around the Outer Banks (we're already planning out next trip!)?