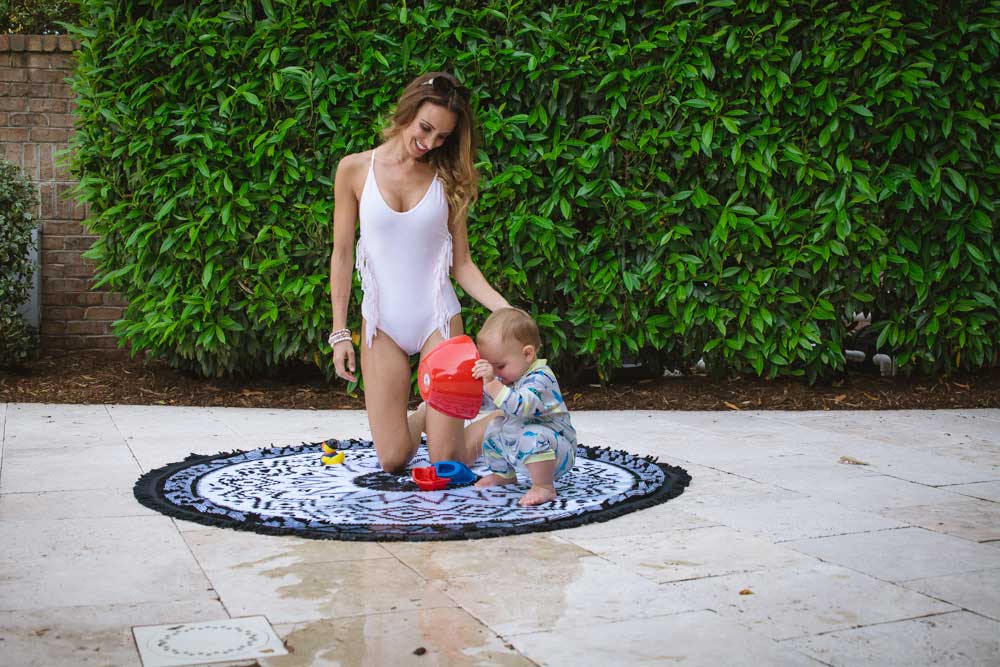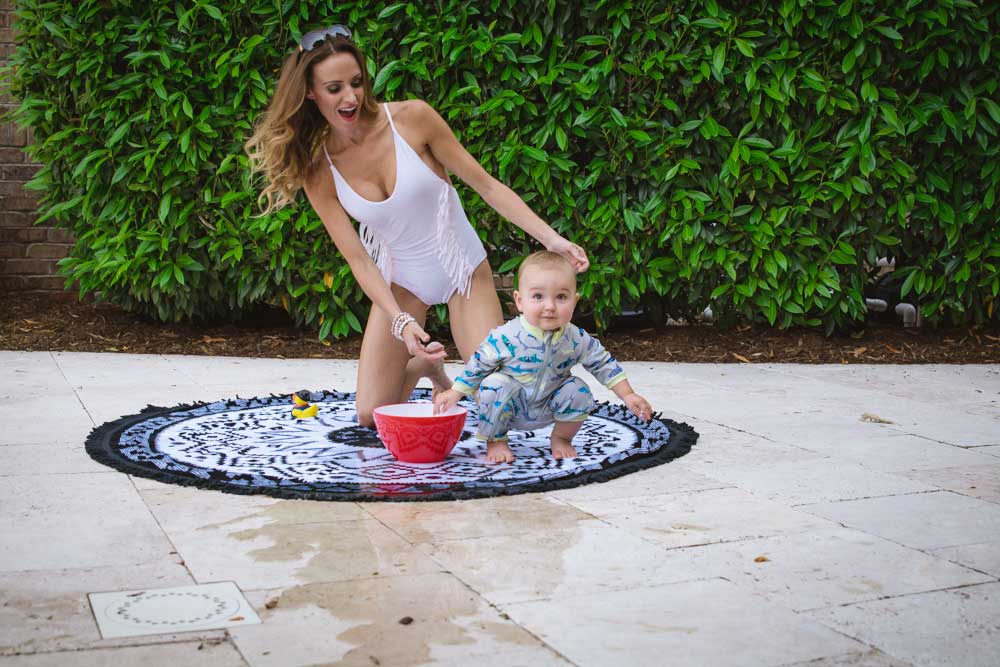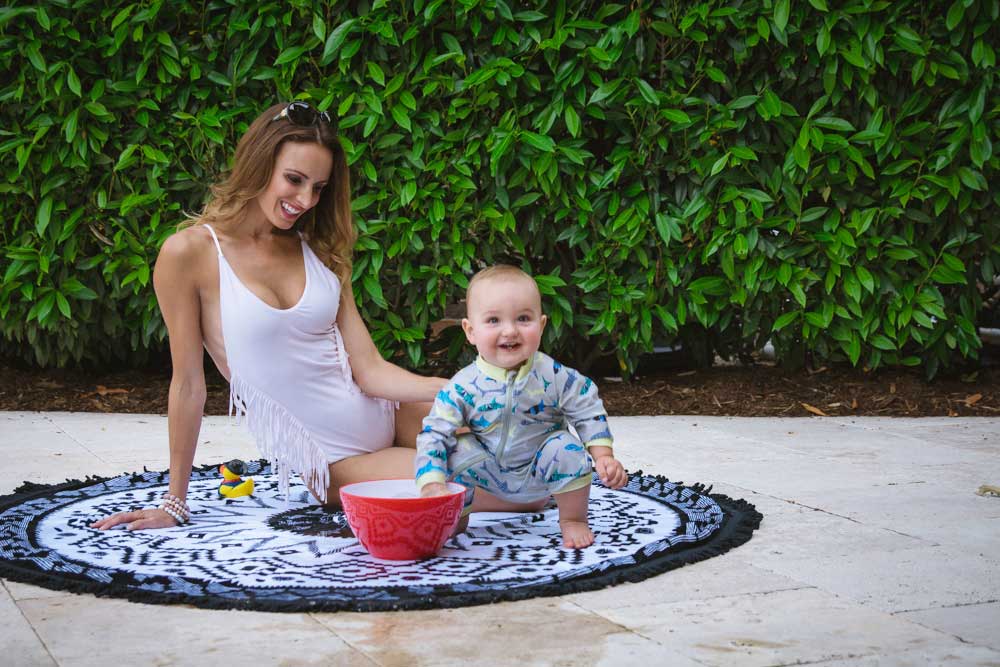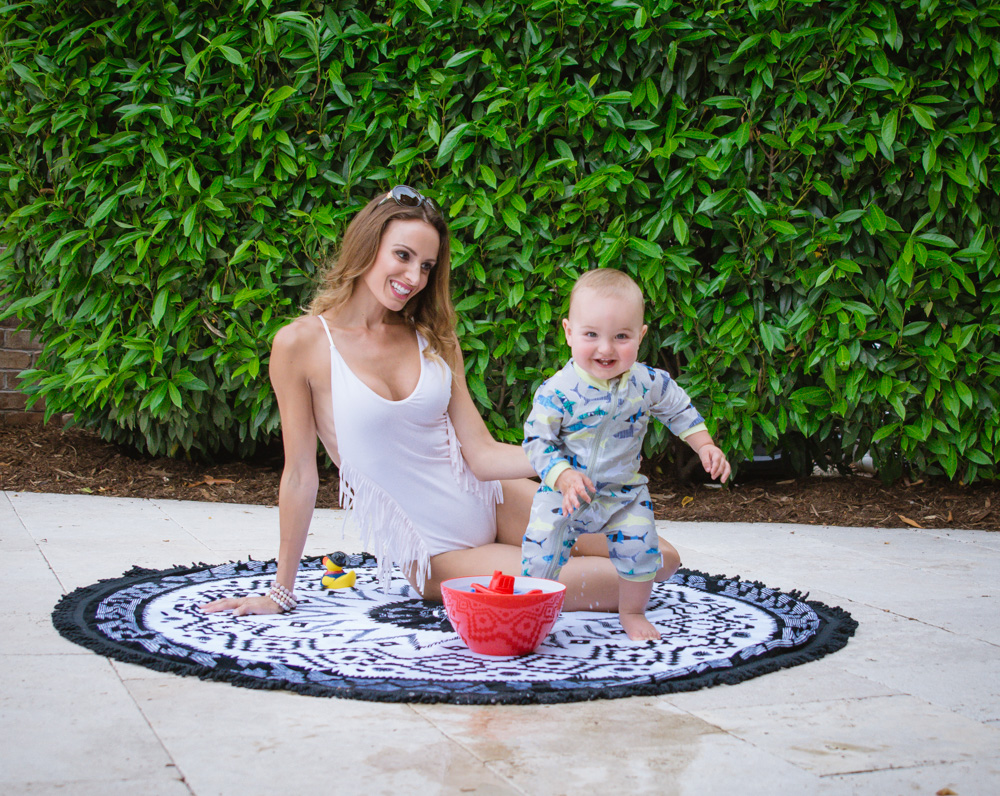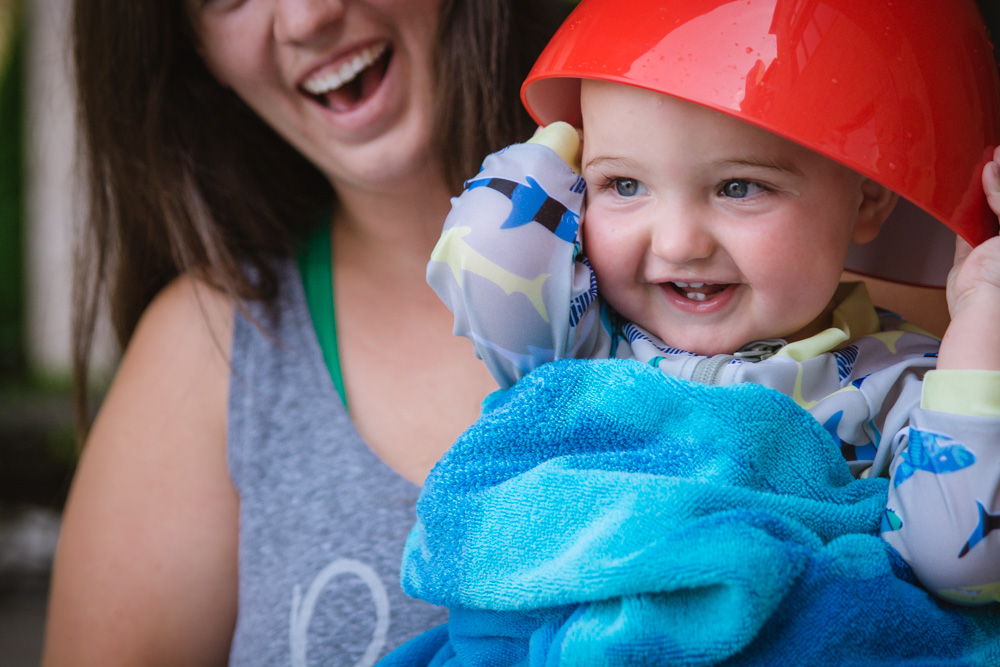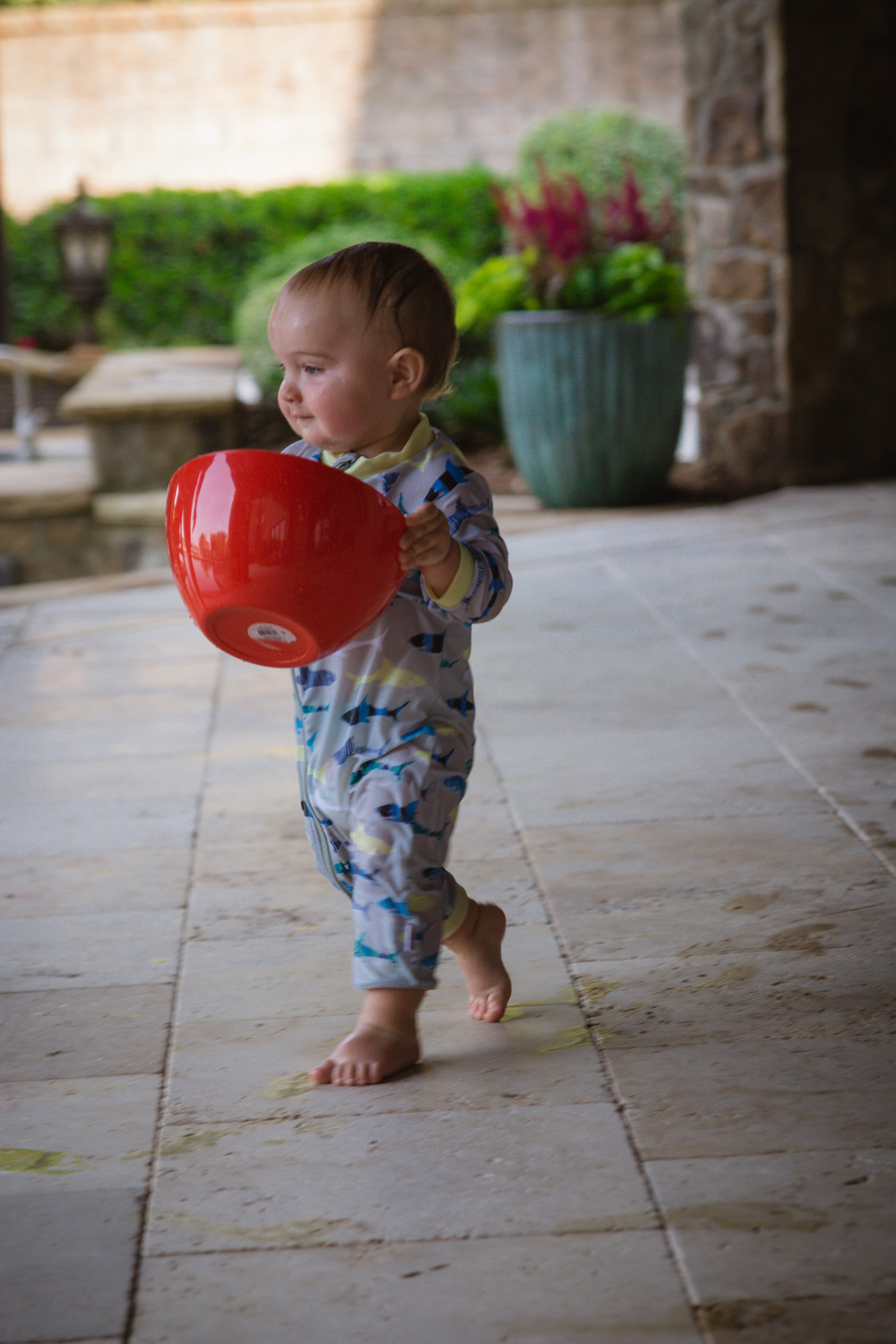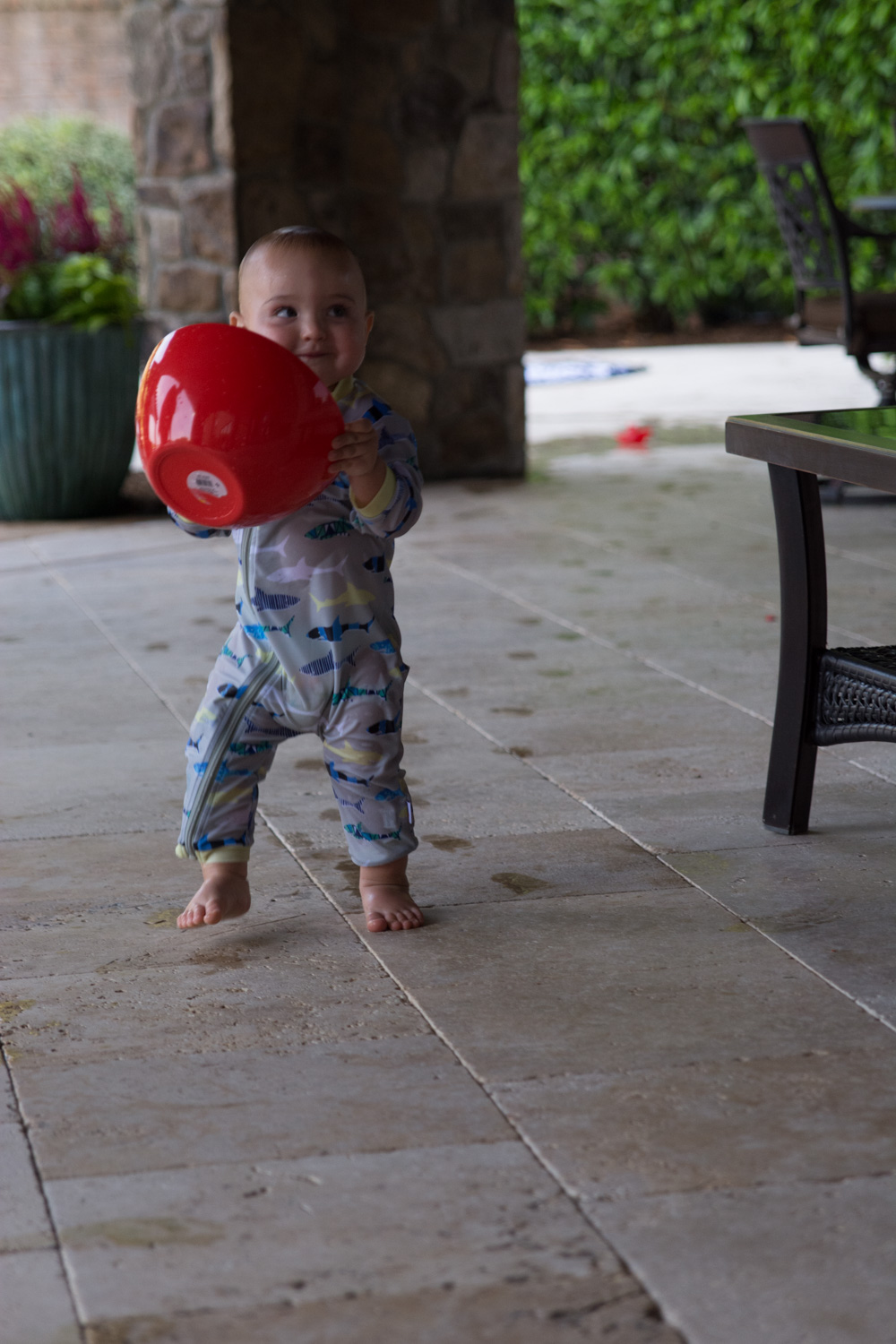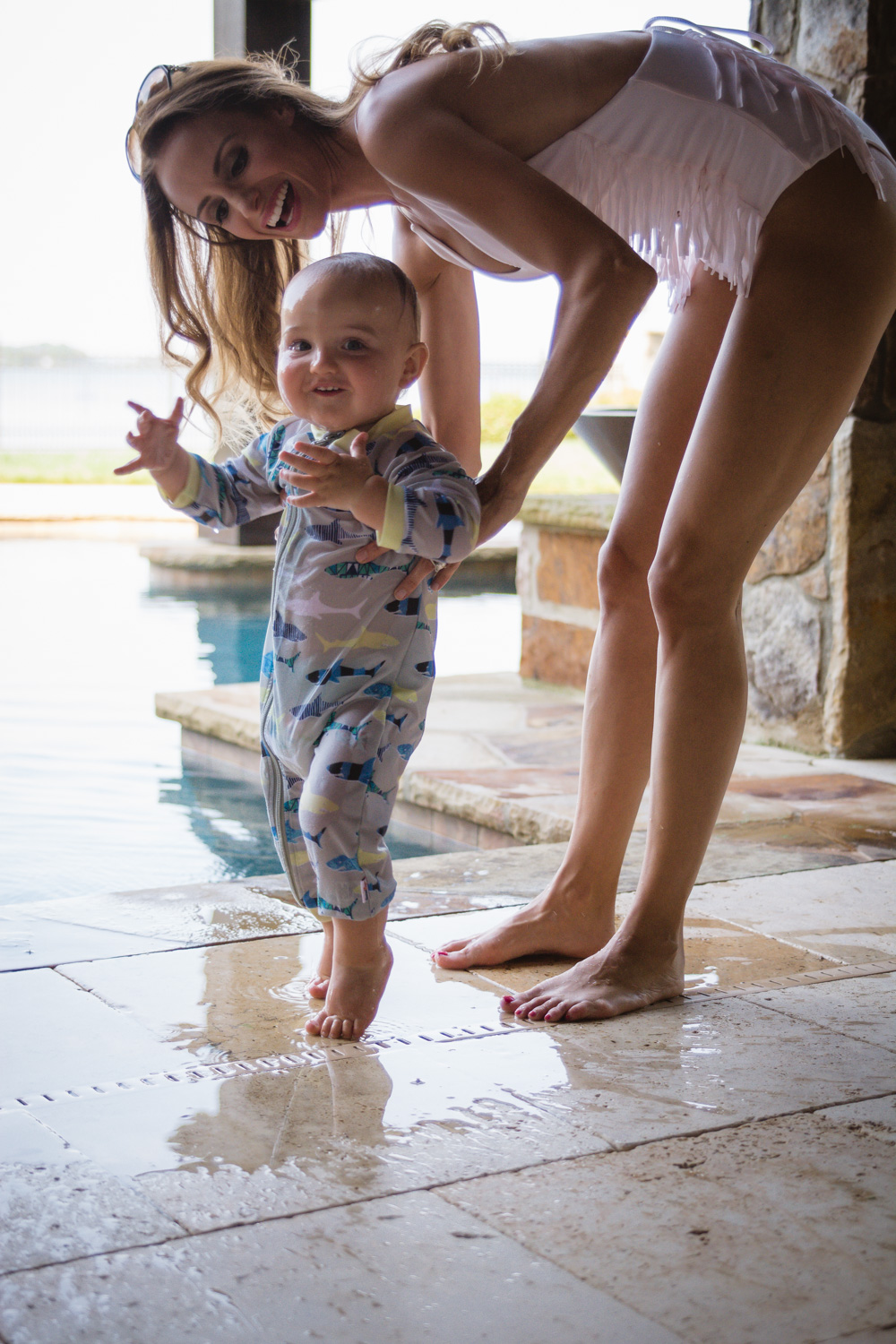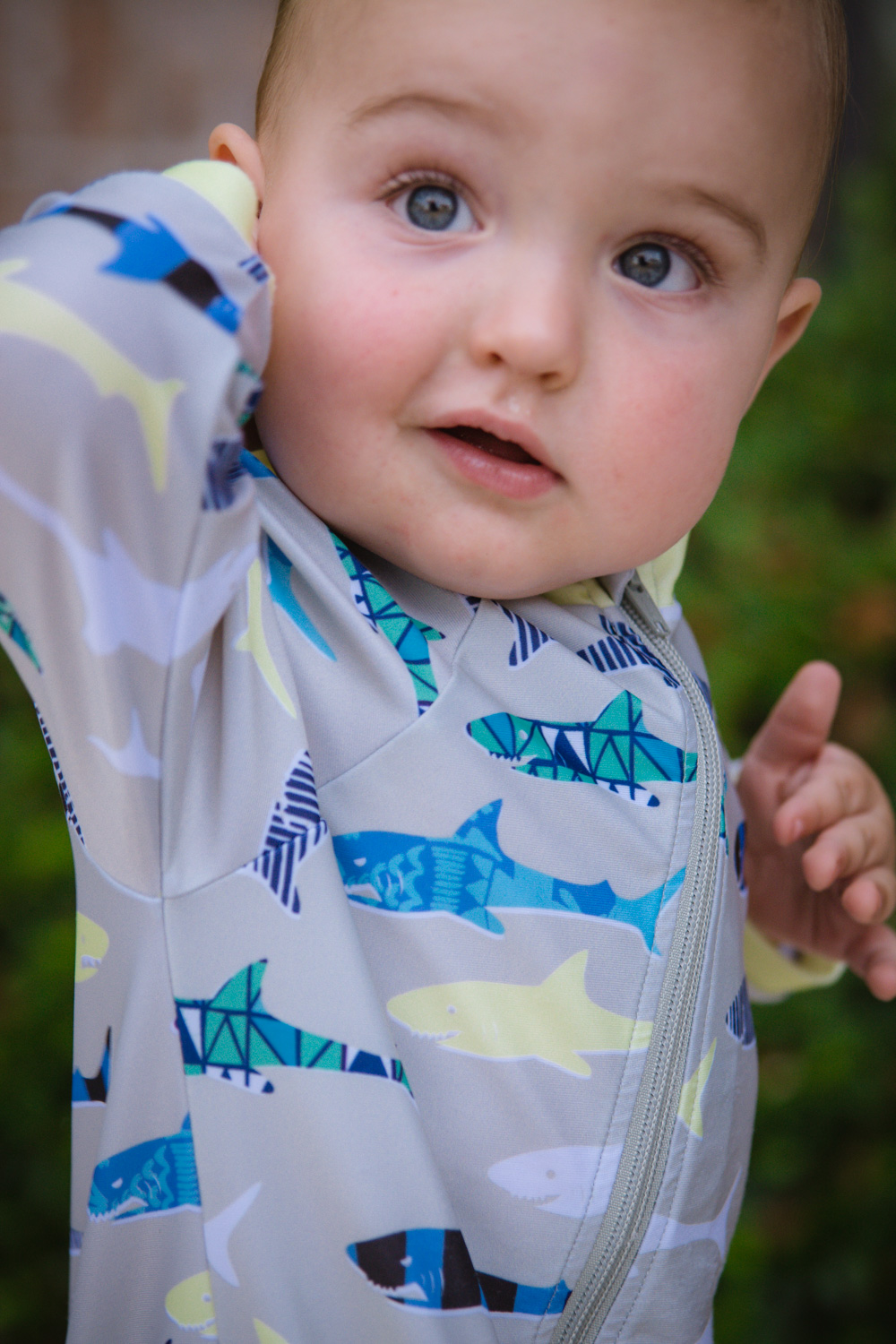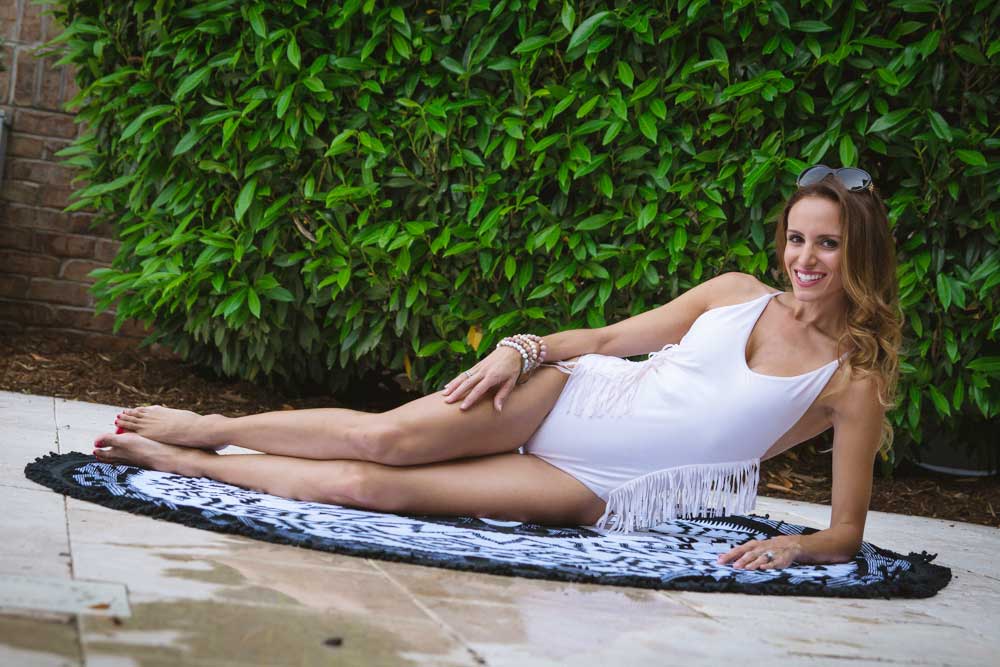 A pool, toys, a backyard…nope! Brexton would rather play with a bowl! Any other mommies have kiddos like that? He does love to play outside though, so I've been enjoying the beautiful North Carolina weather with my little man and today I wanted to share a few of my Summertime Favorites!
I am super paranoid about having Brexton in the sun, so I always start with a good sunscreen base whenever we're outdoors. So far, the brands I've really liked are Babyganics and Aveeno. On top of that, I put him in this full sleeve and pant swimsuit by Swimzip that is perfection and here's why! The material is SPF 50, the print is adorable and the style is so easy to get on and off! I wish I could get him in a swim hat or sunnies, but he refuses, so I do the best I can with globs of sun block and umbrellas!
When we're sitting out on the lawn or at the beach, this round towel – also by Swimzip – is just the right size and it's so cute! I just love the black and white design.
Let's talk about mommy's suit! I'm obsessed with this gorgeous pale pink one piece with fringe by Amuse Society. It's sexy, yet still provides a decent amount of coverage, so it's my go-to when we have a group of people over swimming and I'm running around chasing Brexton.
Of course, I had to accessorize with my favorite bracelets from Stacked Collection that I have in every color and wear with just about everything. Seriously, I do – check my Instagram!