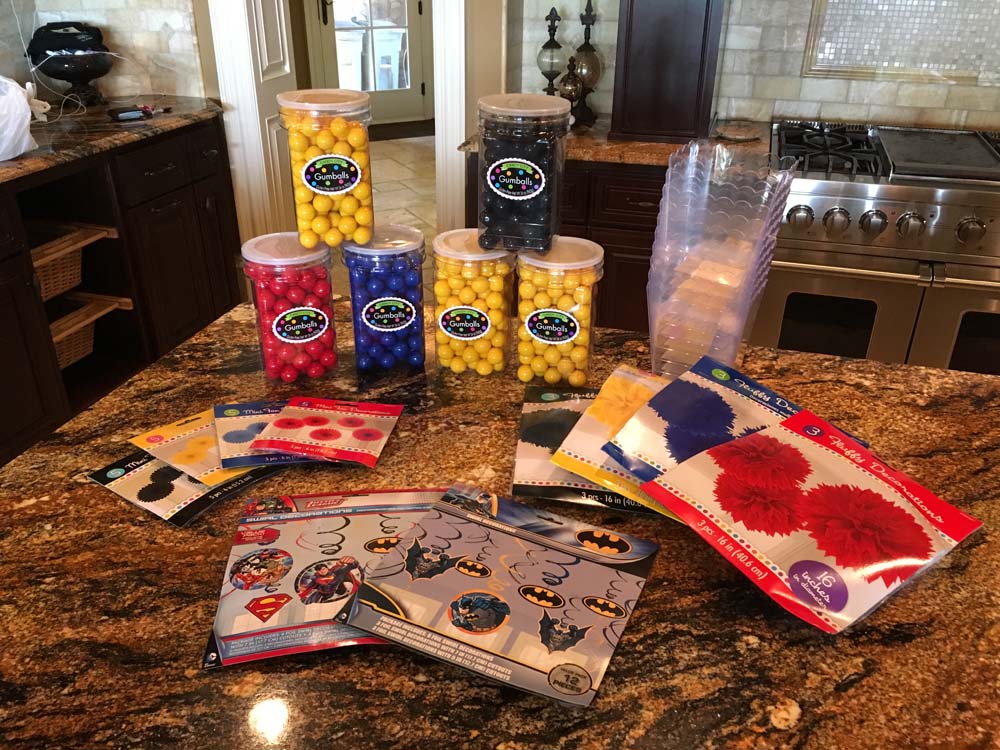 If you follow me on Snapchat (Samantha.Busch), then you probably saw me documenting my DIY centerpieces for Brexton's first birthday last month. For those of you that followed along, you saw that they took A LOT of time! I am writing this blog because these centerpieces turned out so adorable, and they aren't actually that hard once I went through the trail and error process.
The Supplies
Clear plastic containers from party city
Gumballs
Large tissue pompoms
Mini fans
Superhero décor
Black decor sticks
Styrofoam rectangles
Sticky tack
Tape
Ribbon
The Directions
Cut the rectangle styrfoam into a size that gumballs will fit around all sides of it within the plastic container. (This takes a little trial and error, but you want your gumballs to touch the bottom and if the foam is too thick they wont go all the way to the bottom)
Use the sticky tack to stick the foam to the middle of the container
Fill the plastic container with gumballs leaving some room at the very top
Take the decor sticks and cut them in tall, medium and short lengths. It's a personal preference on the height of the sticks, but I found if they were too high, it wasn't as stable. Also, remember that you will need to stick it through the foam.
For decor, the tissue pompoms aren't necessarily hard to make, but I found that it's easier if you have one person holding the center while the other pulled out the tissue to shape it
The mini fans are very simple to make.
To secure the tissue pompoms and mini fans to the sticks, I looped double-sided tape around the top before securing it on the decor. I also used the string that came with them to tie it on tighter.
For the superhero decor, I took double-sided tape, laid out two of the same superhero cutouts and secured them to the middle of the stick with the tape
Place the decorated sticks in the foam
Fill the container to the top with gumballs!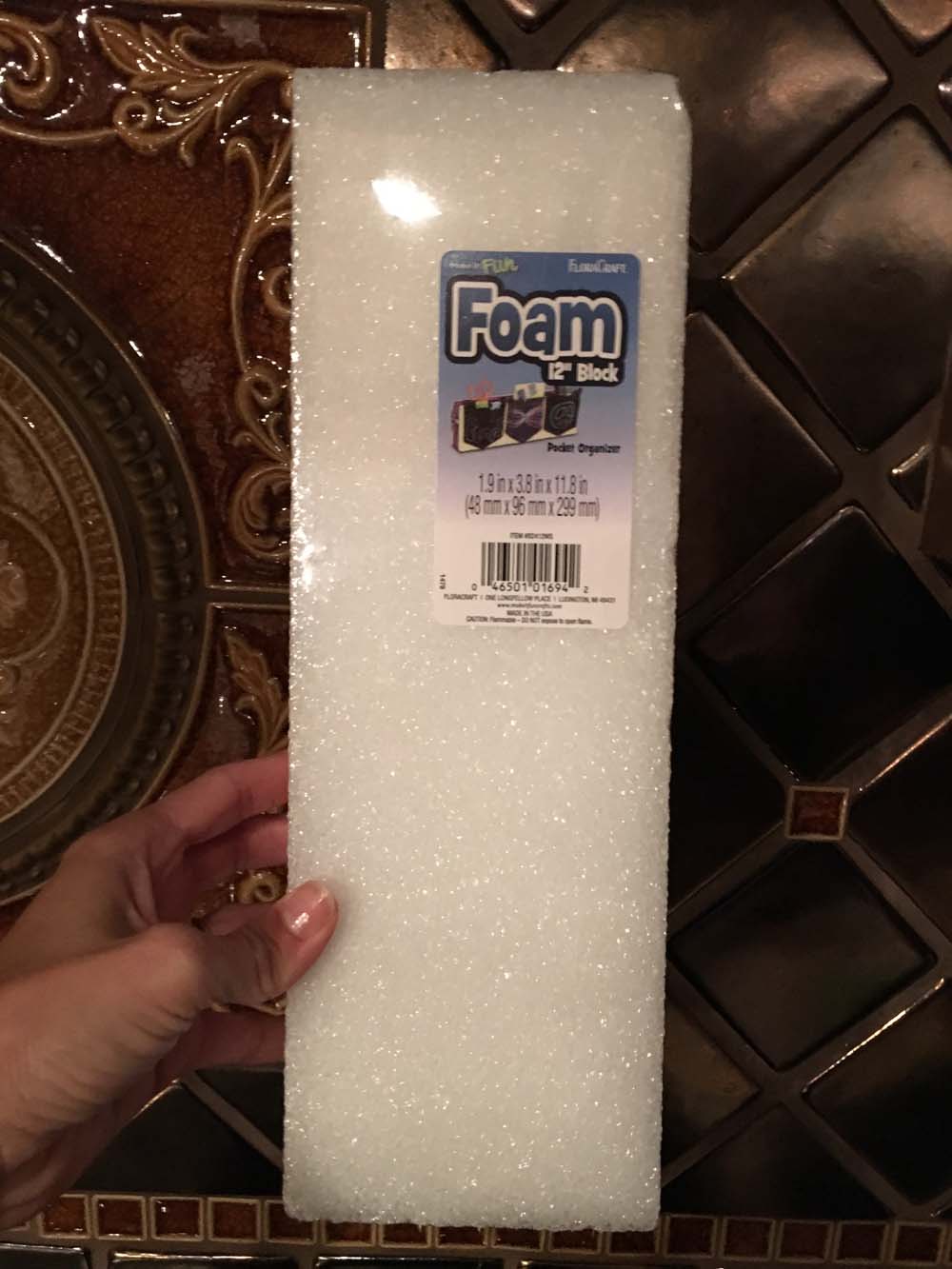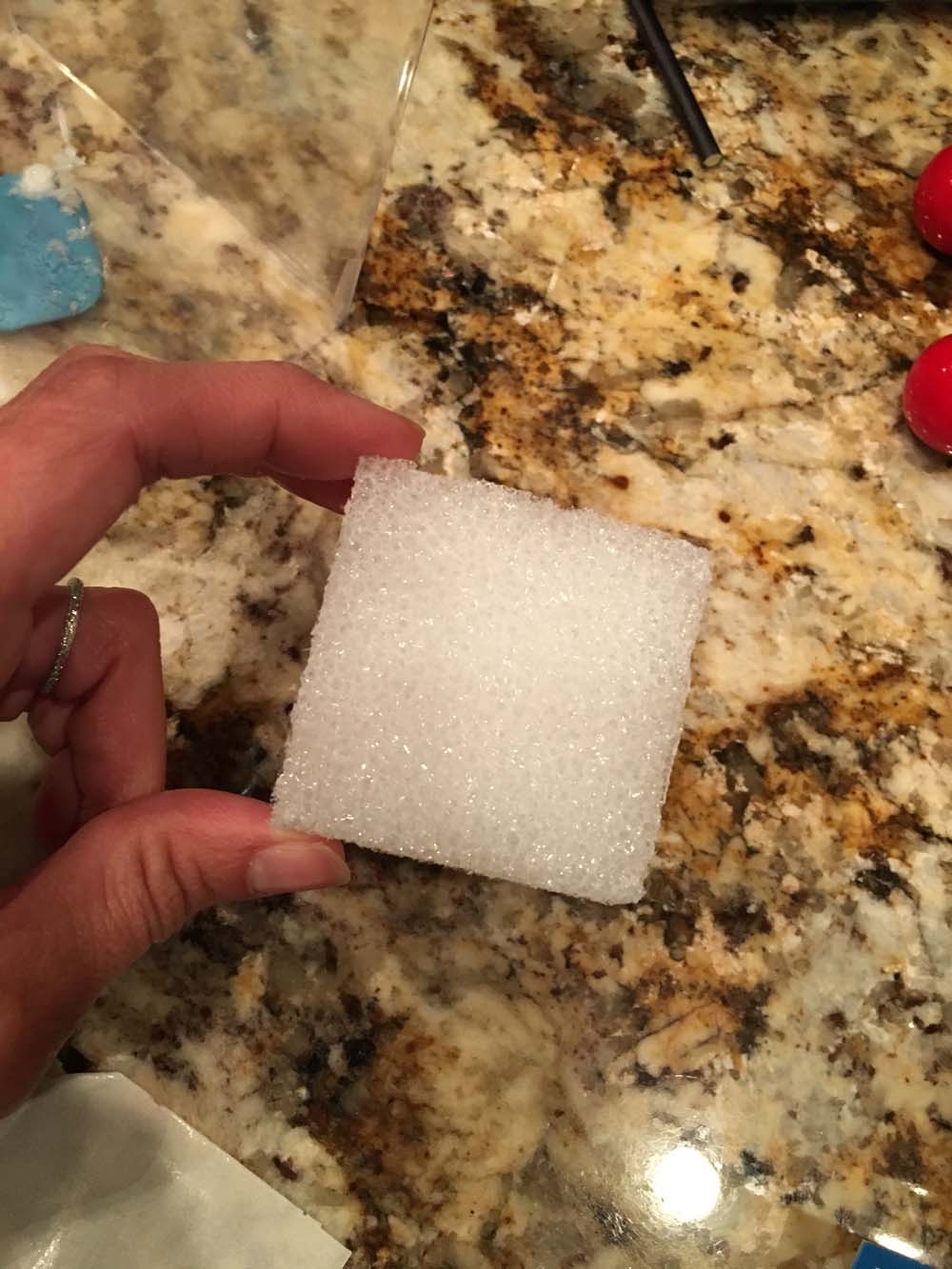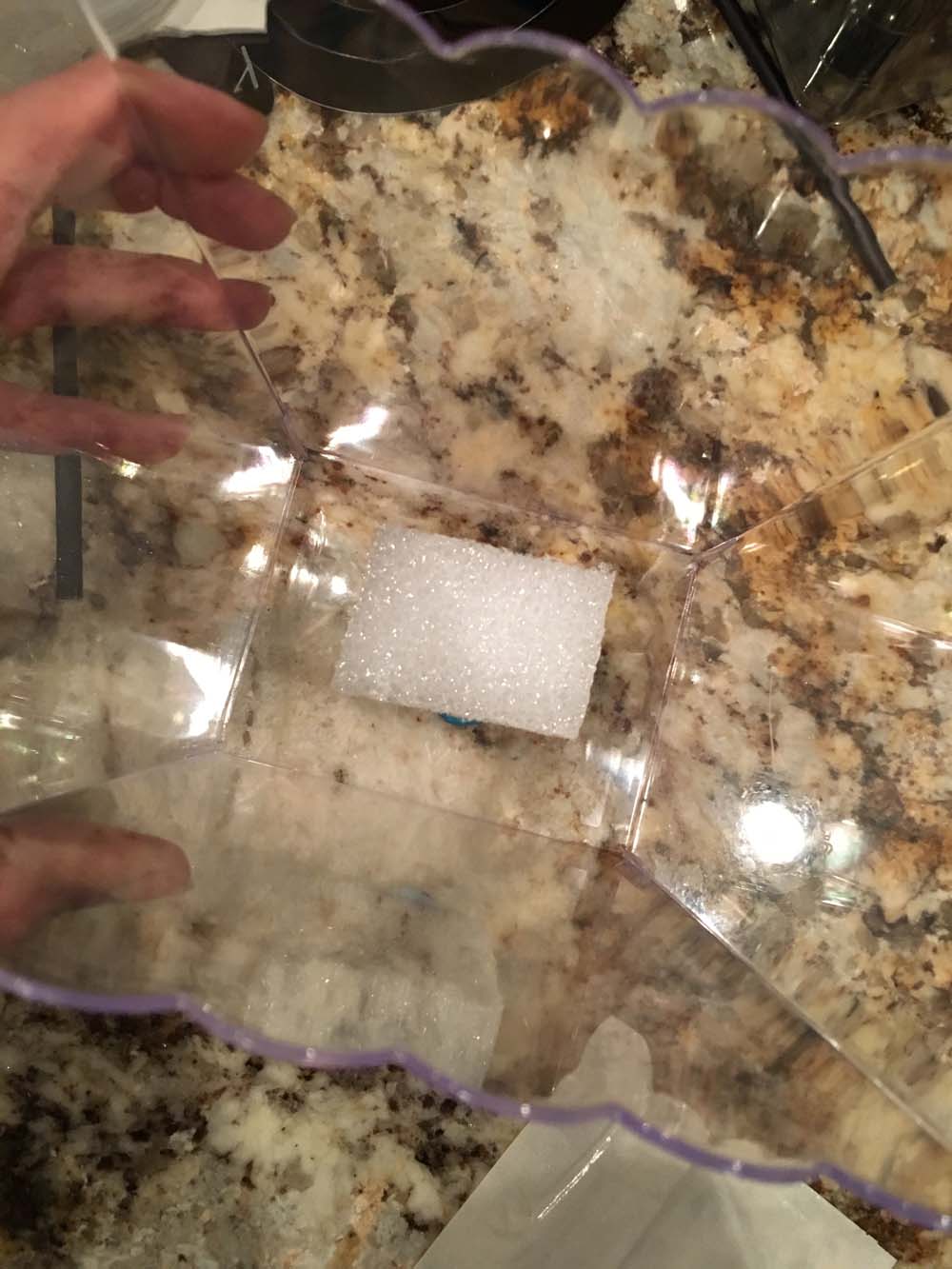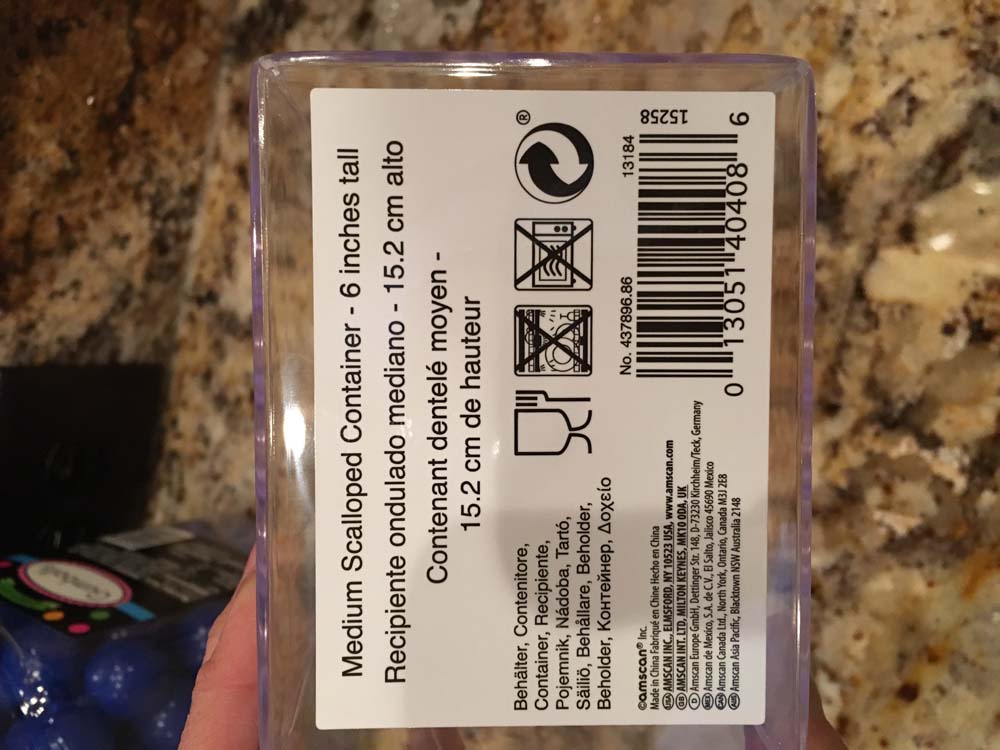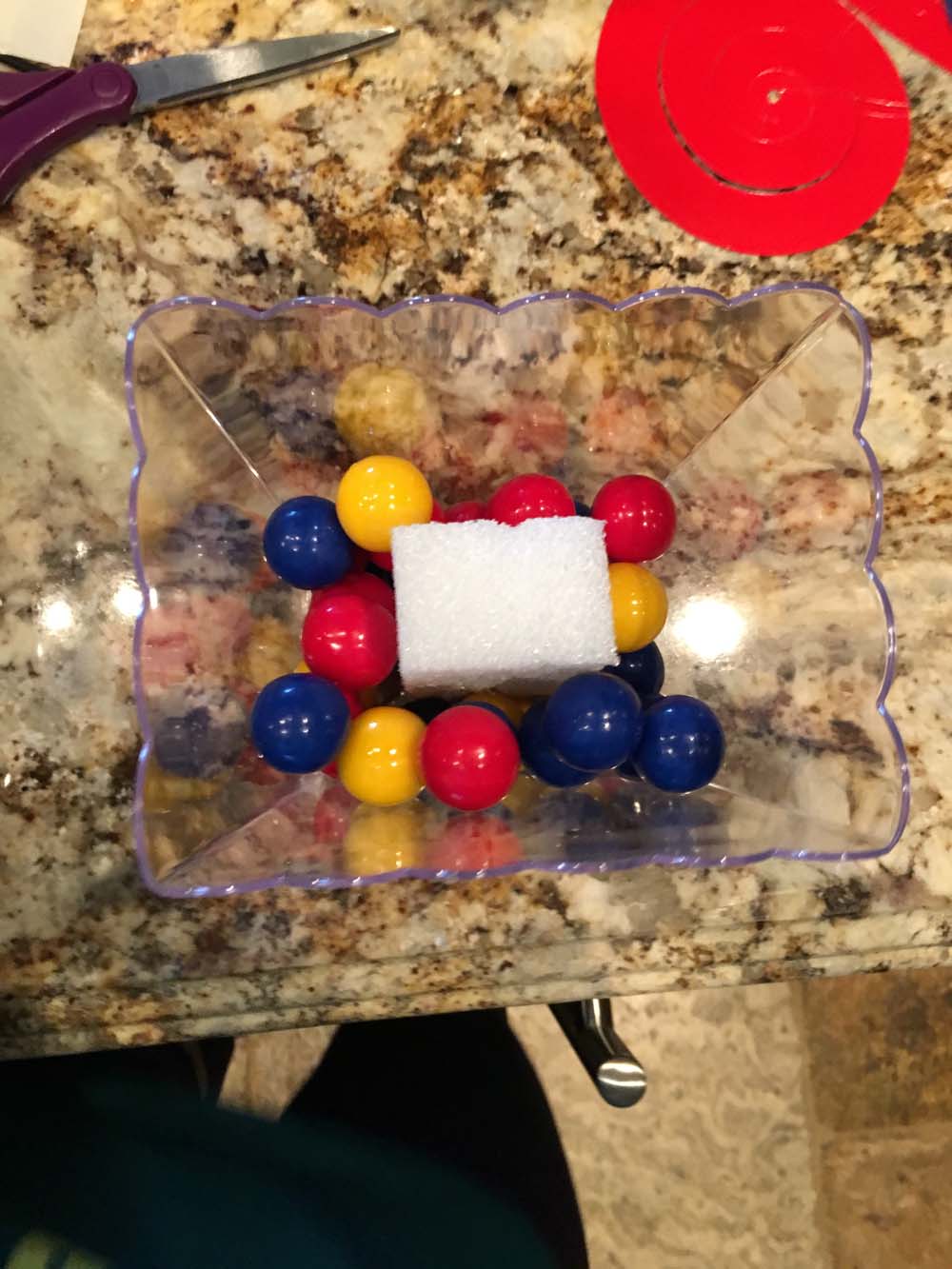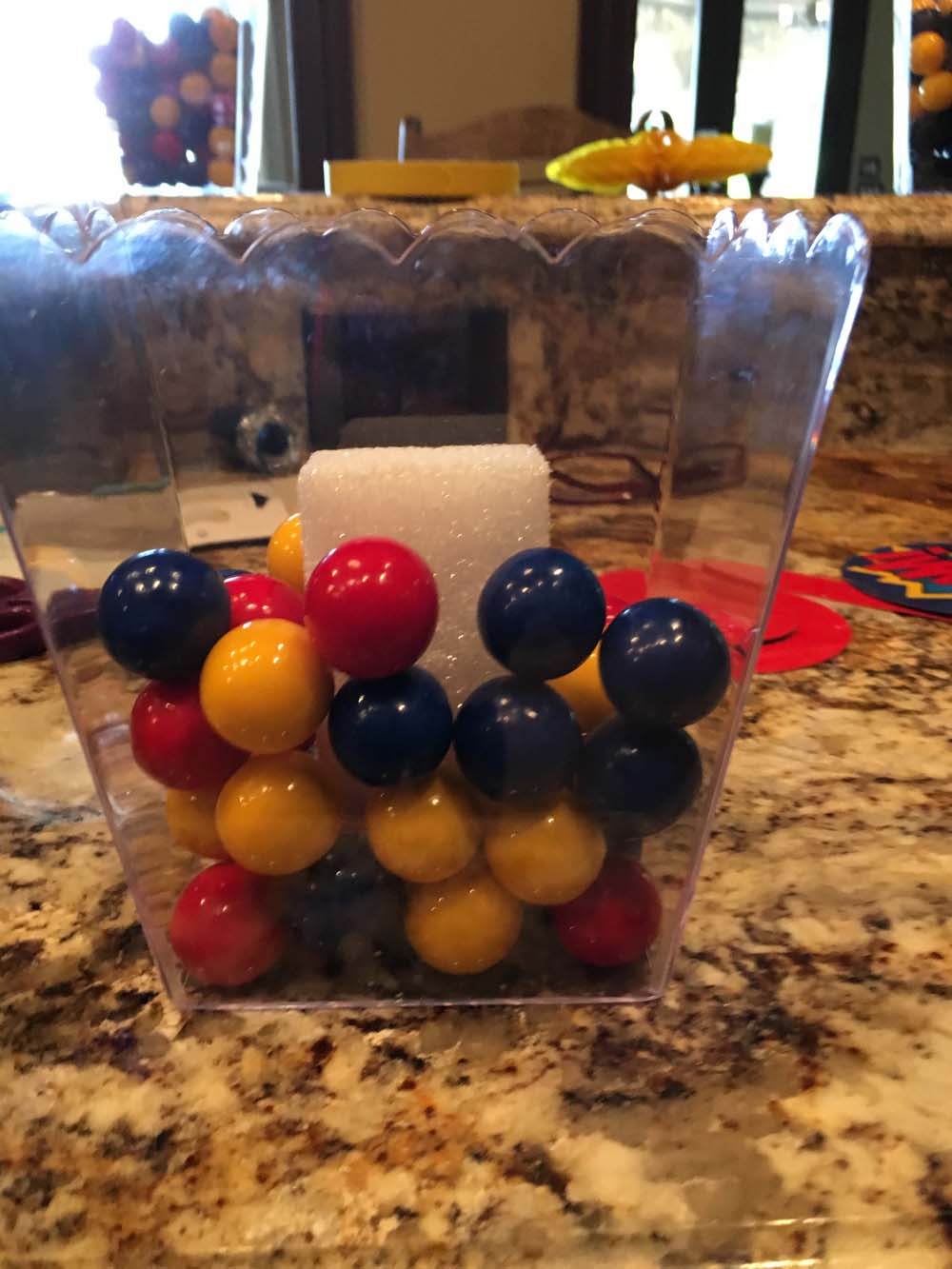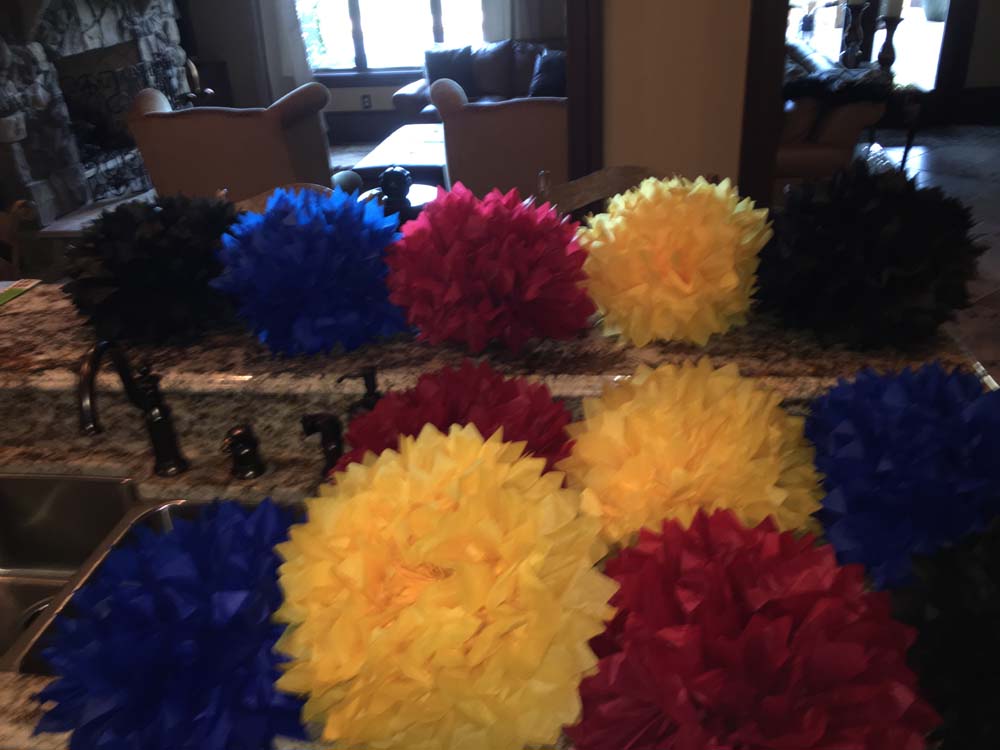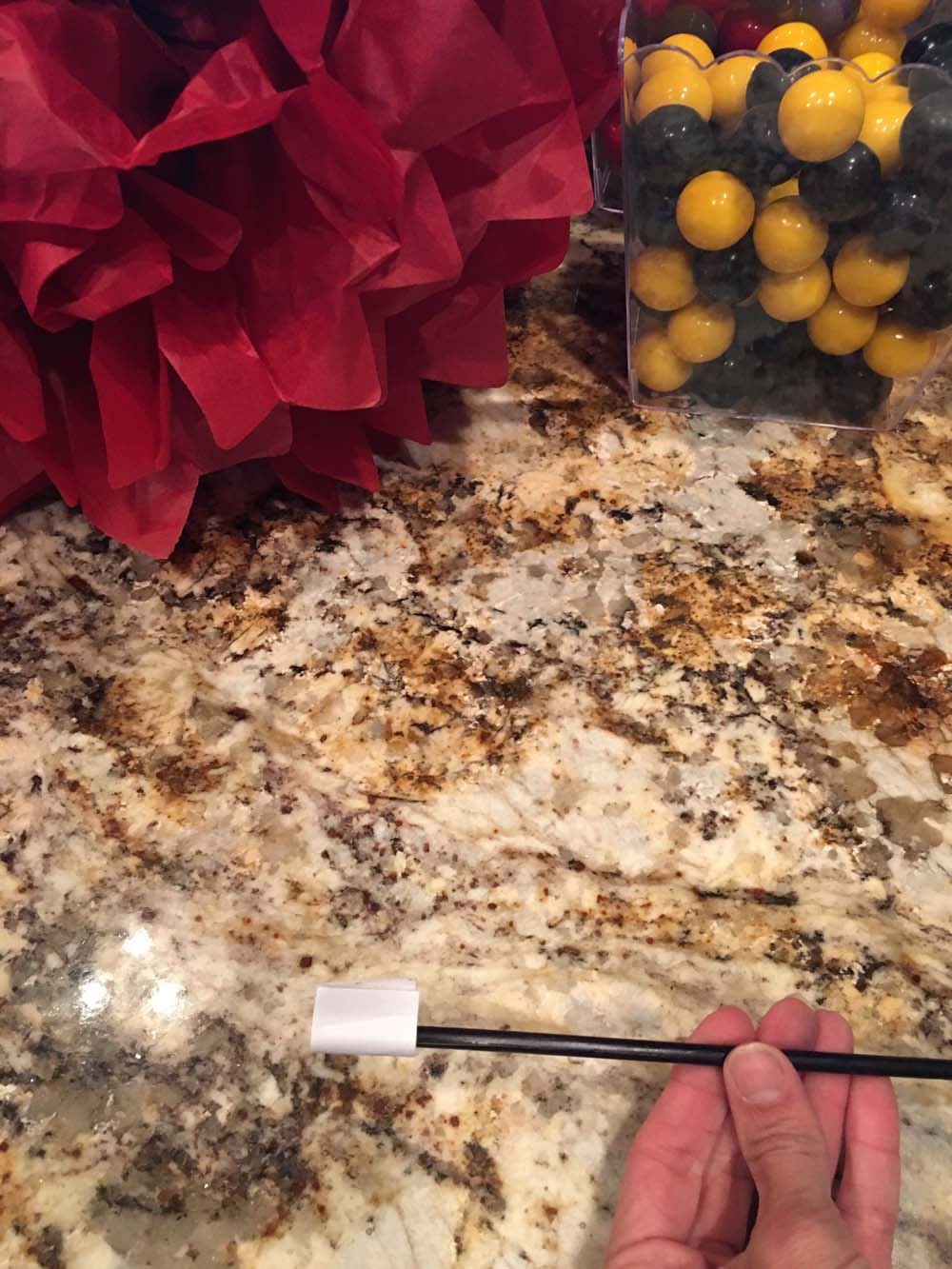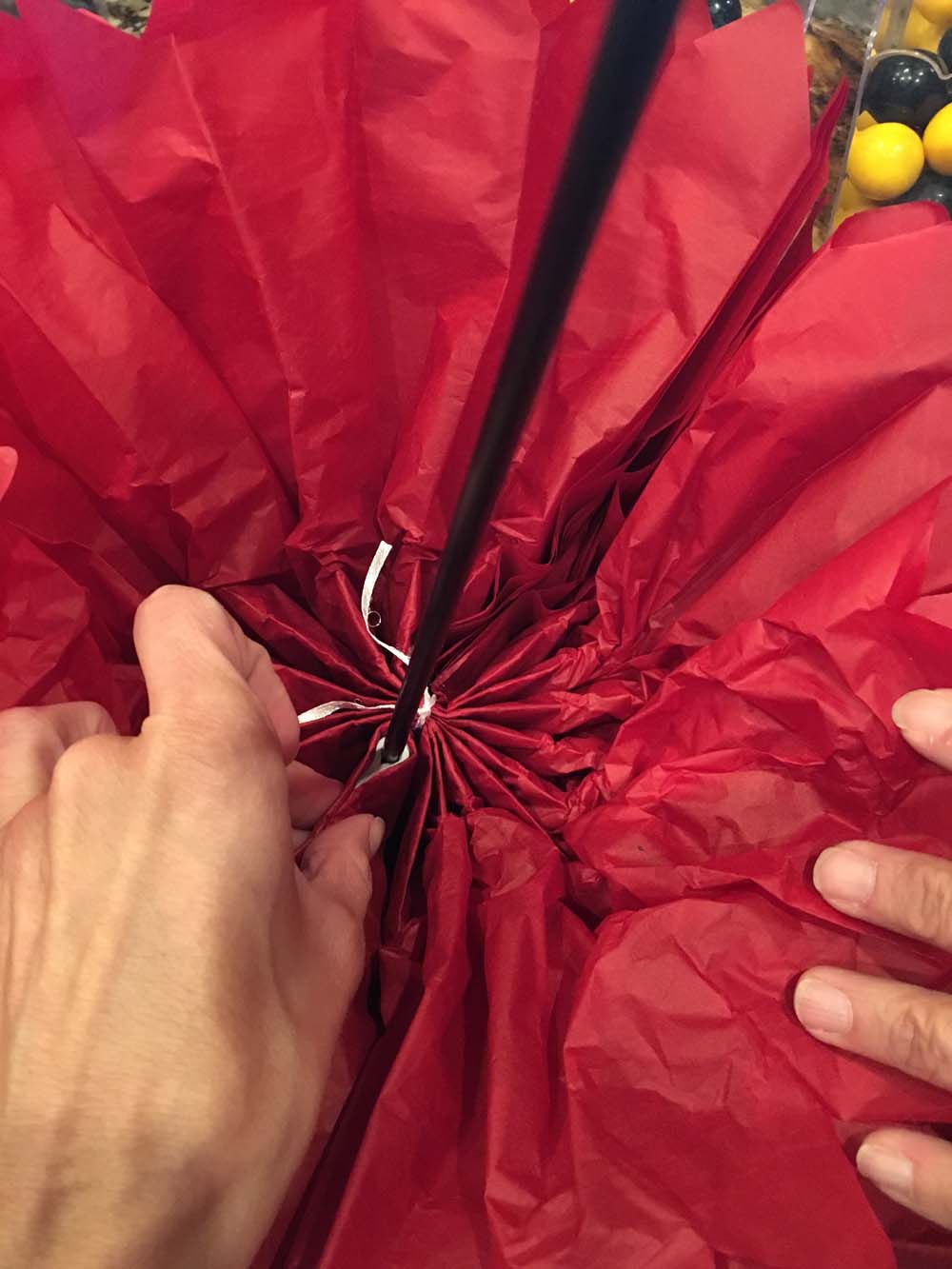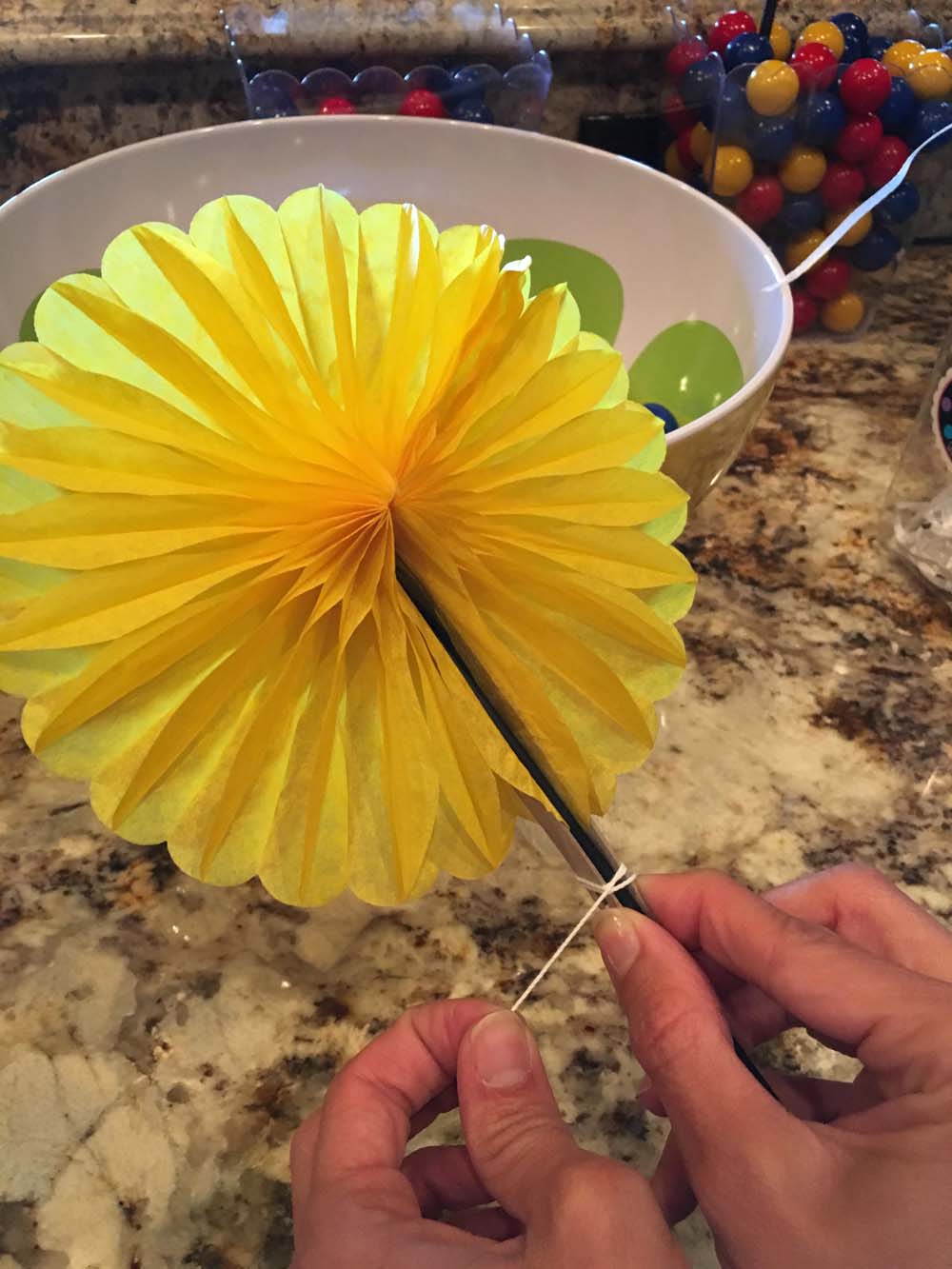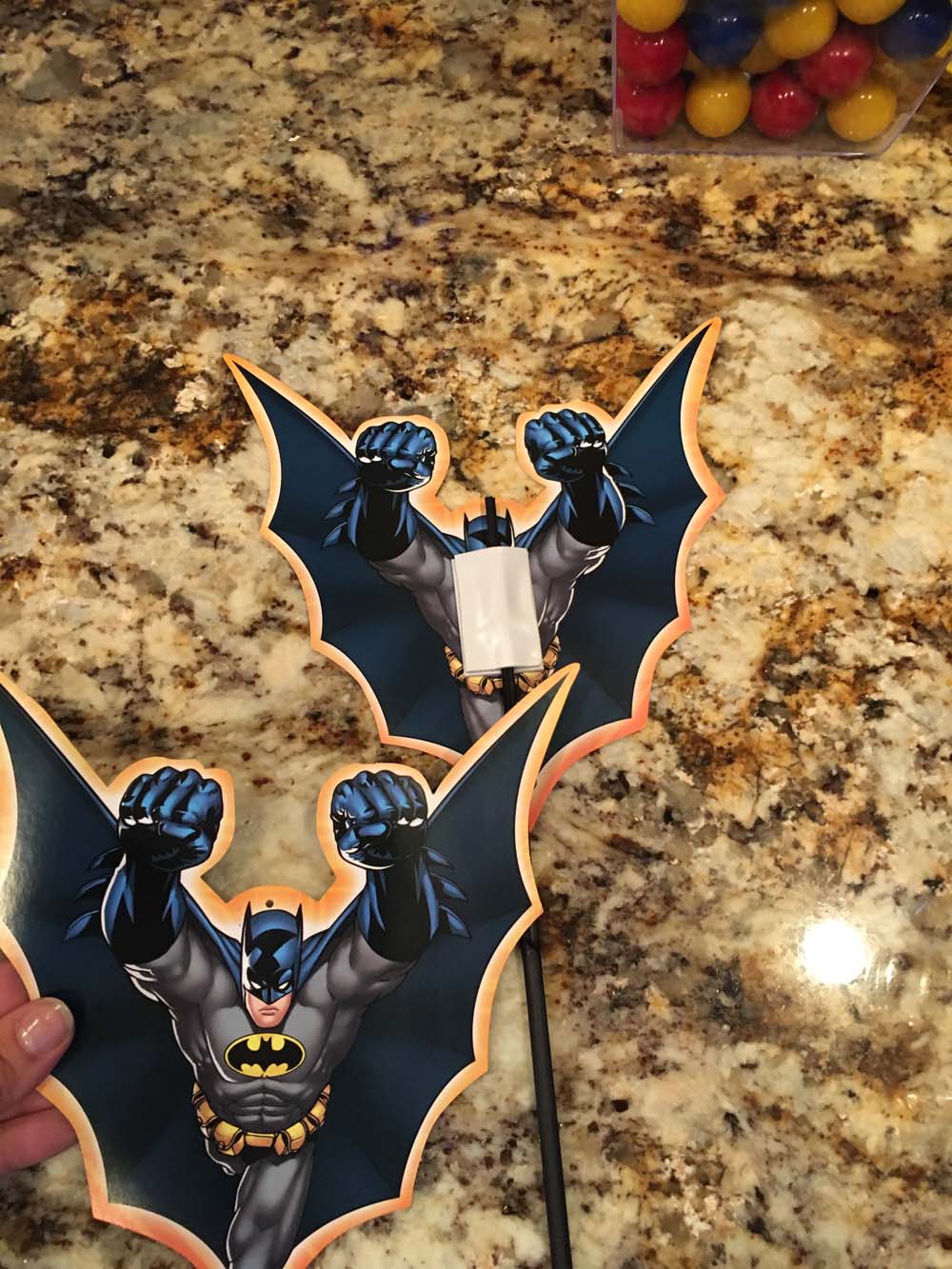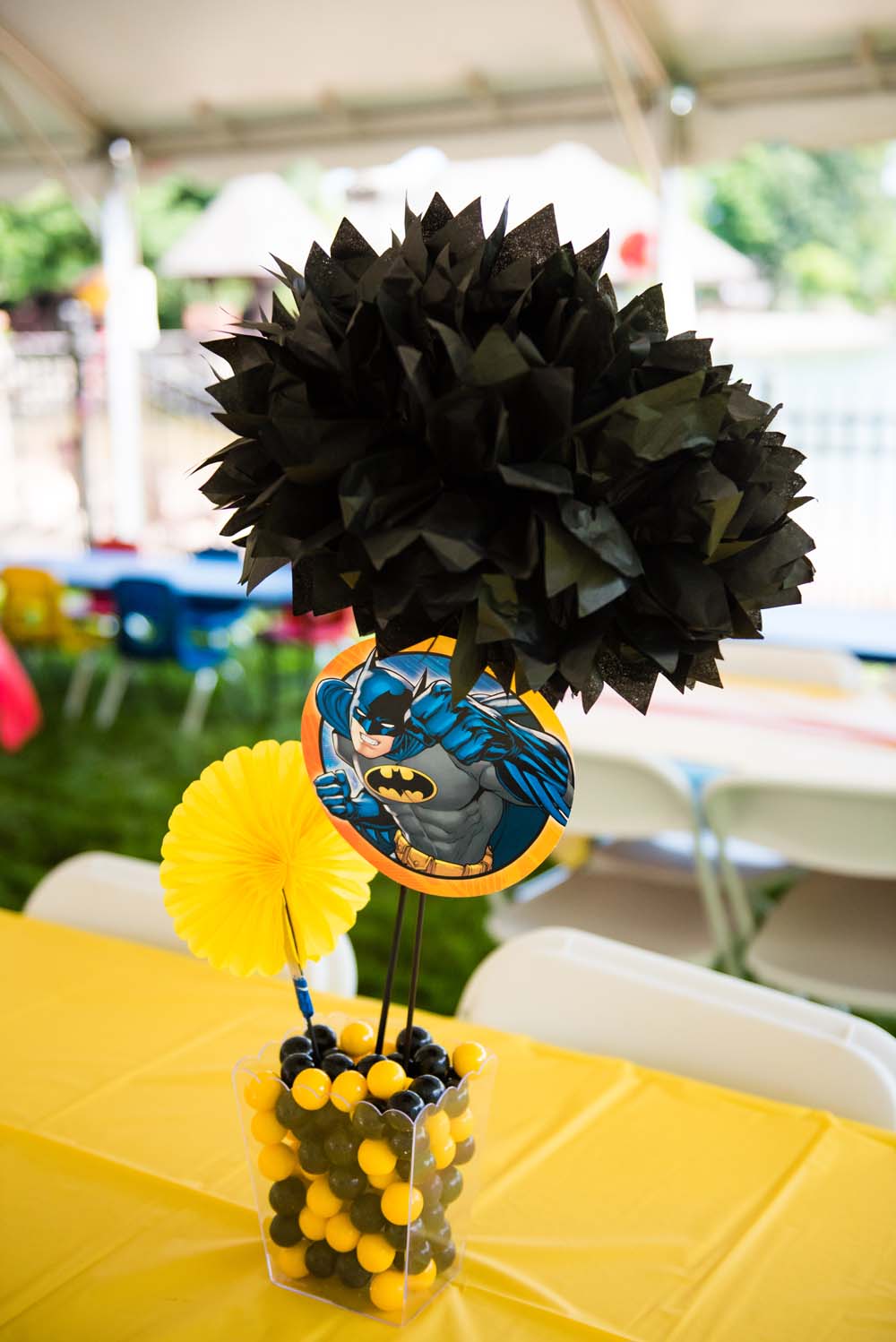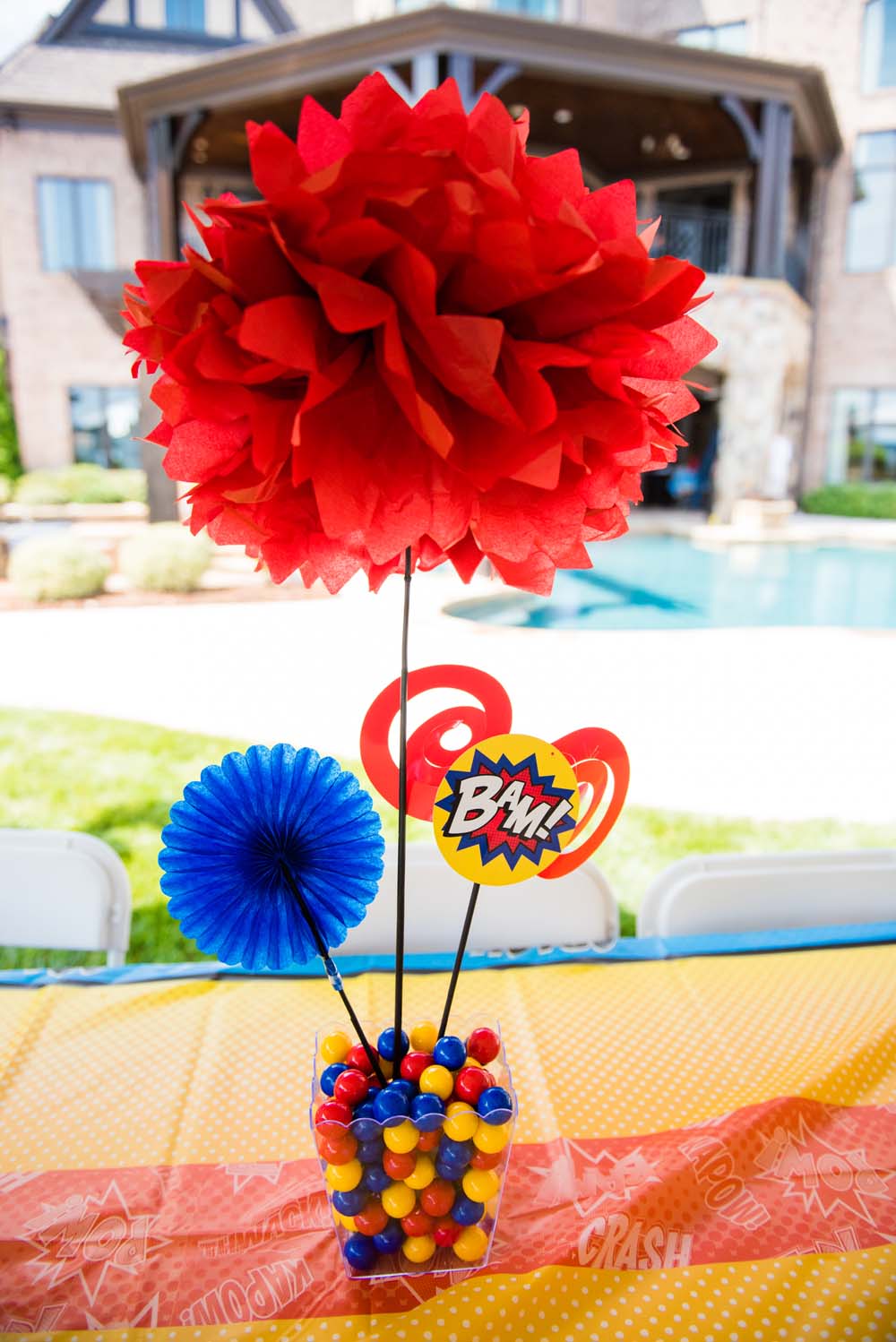 These take a little bit of time, but turn out really cute when you're done! If you decided to make the centerpiece, please send me photos! I would love to see how yours turn out.