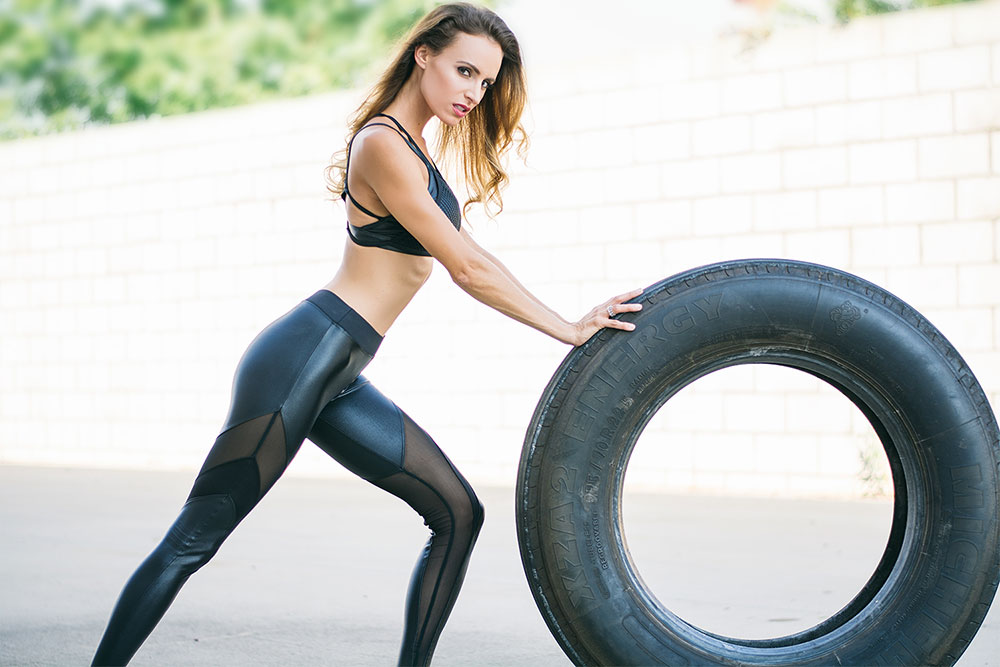 I can't lie. I love running errands in my workout clothes because they are comfy and easy to throw on.  But lucky us, convenience or a workout class aren't the only reason now to wear your workout clothes out, Athleisure is having a really on trend moment right now! Pairing your favorite performance gear with pieces from your closet can be seen everywhere now! From mixing workout leggings with boots and a poncho (as seen here in a previous blog) or taking a cue from many celebrities and adding cute coats on top, it's now totally acceptable to take your workout look from the gym to the streets.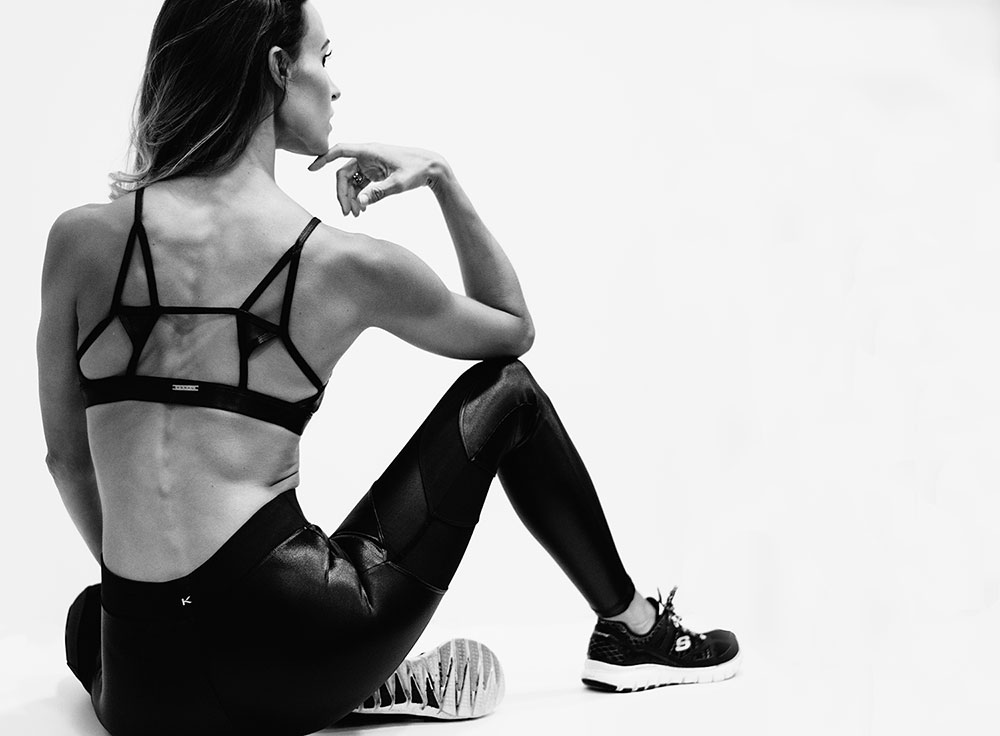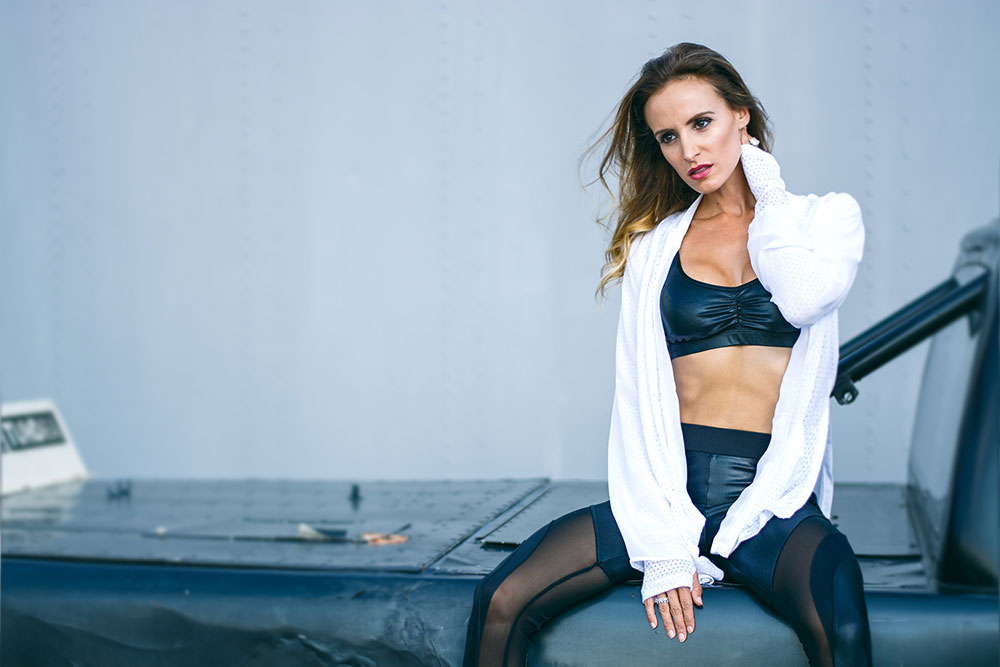 My favorite luxe brand is Koral Activewear because their pieces are edgy and fashionable yet functional. I basically live in their wet look, leather-like leggings throughout the fall. For the summer, I love these leggings pictured with the mesh panel inserts because they add a bit of sexiness! Their mesh tops are great for the gym when you are hot but also look really cute with a pair of ripped up jeans and a cool girl coat thrown on top. Try a bomber jacket for the fall as you will be seeing those everywhere!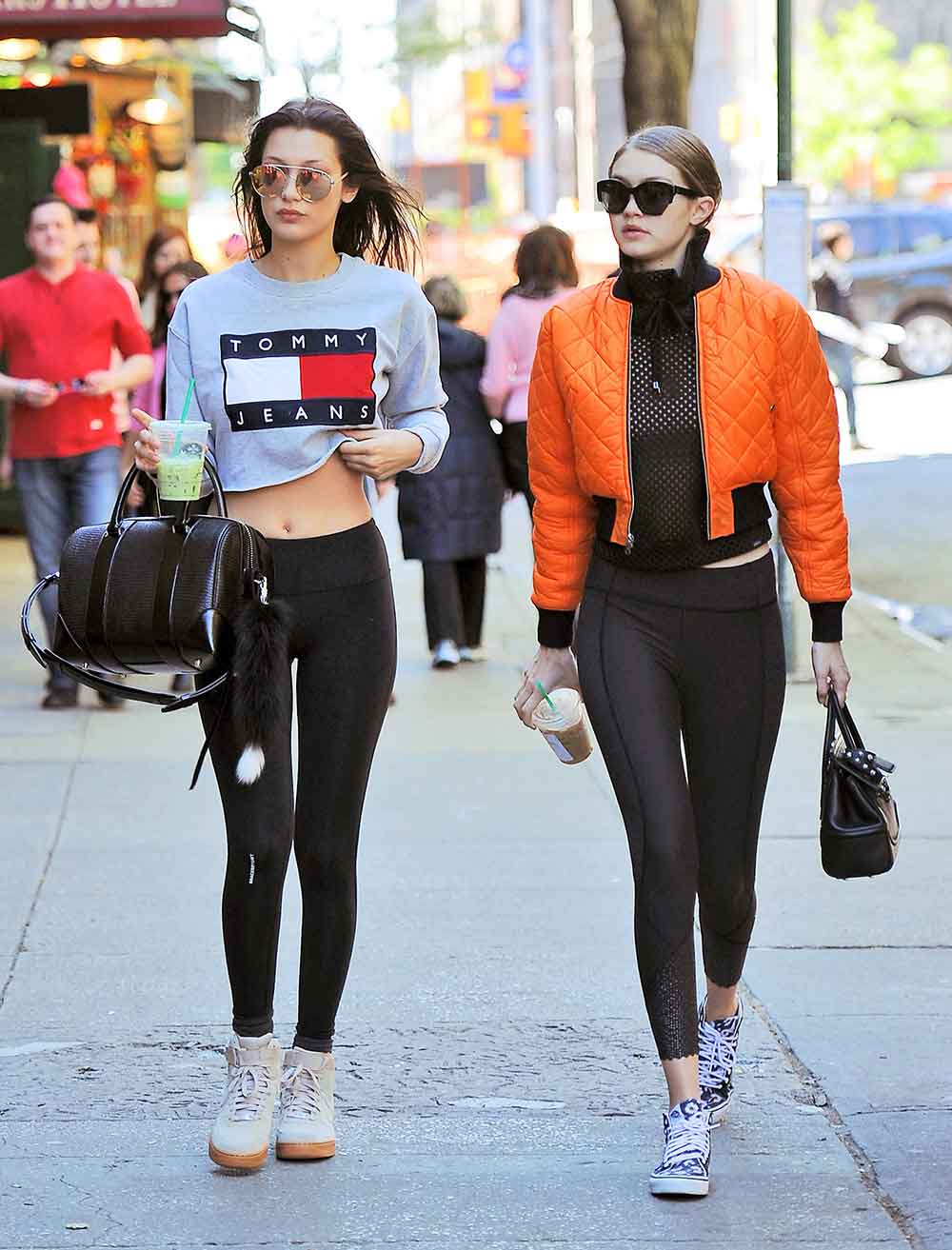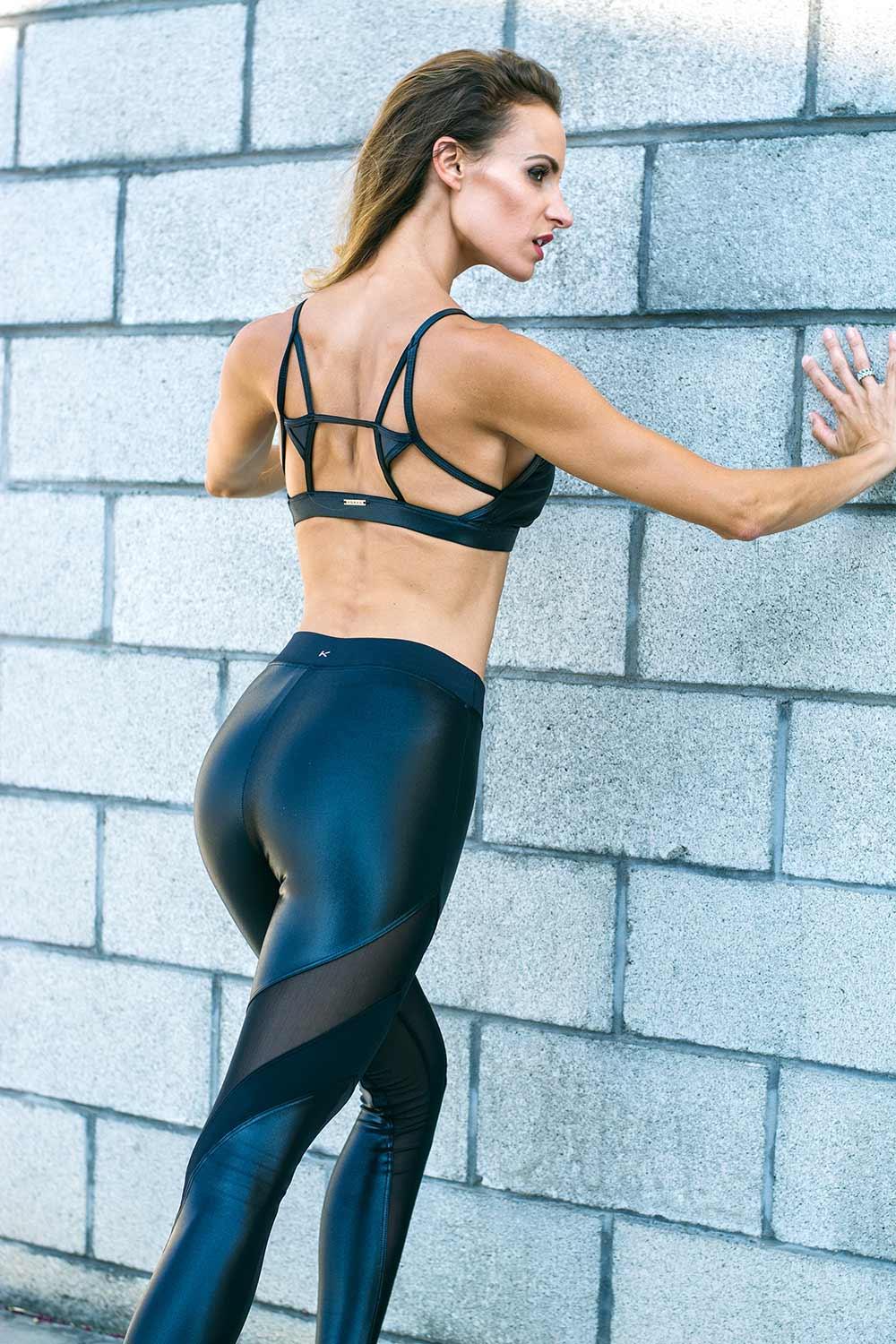 I like to keep my color palette simple when I wear performance wear to places other than the gym.  Black and white are always a go-to. You can jazz it up with fun accessories like big sunnies or tie a fun bright shirt around your waist.  Cool sneakers like these vans pictured make the causal outfit really fresh too!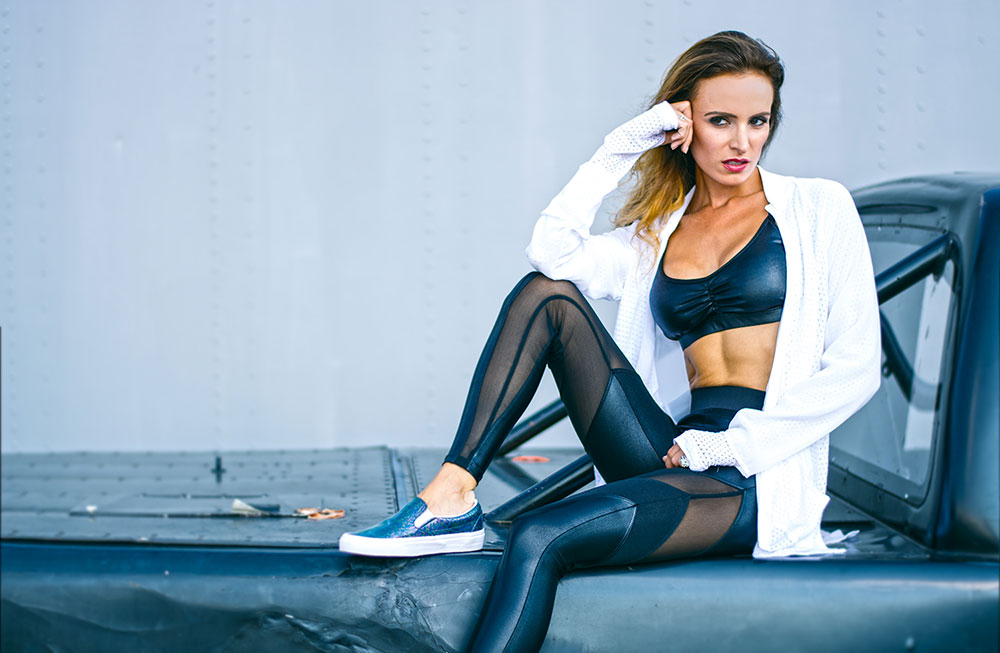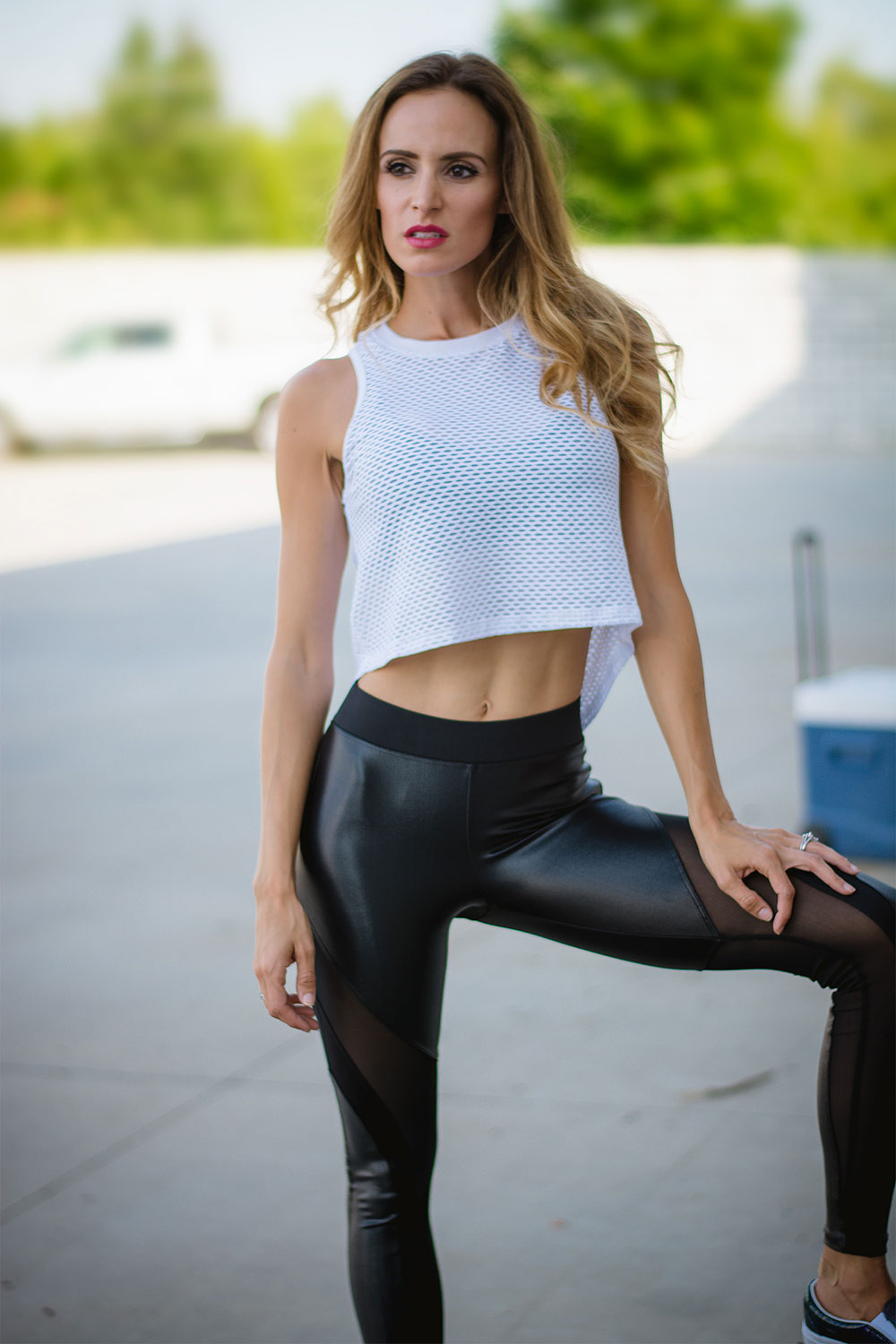 Another tip is make sure your performance wear is street appropriate! Girls, do the bend-over-in-the-mirror test and make sure your booty doesn't show through the fabric! Also if you plan on just wearing the sports bra, throw a cute zip up over it and zip it up with just a peekaboo of the sports bra showing out the top.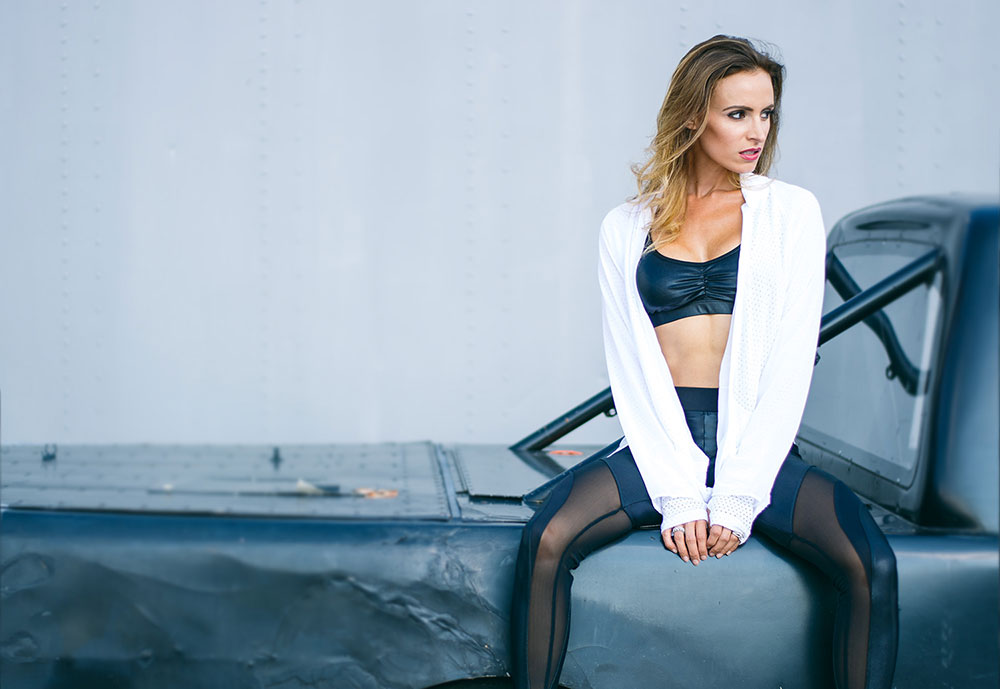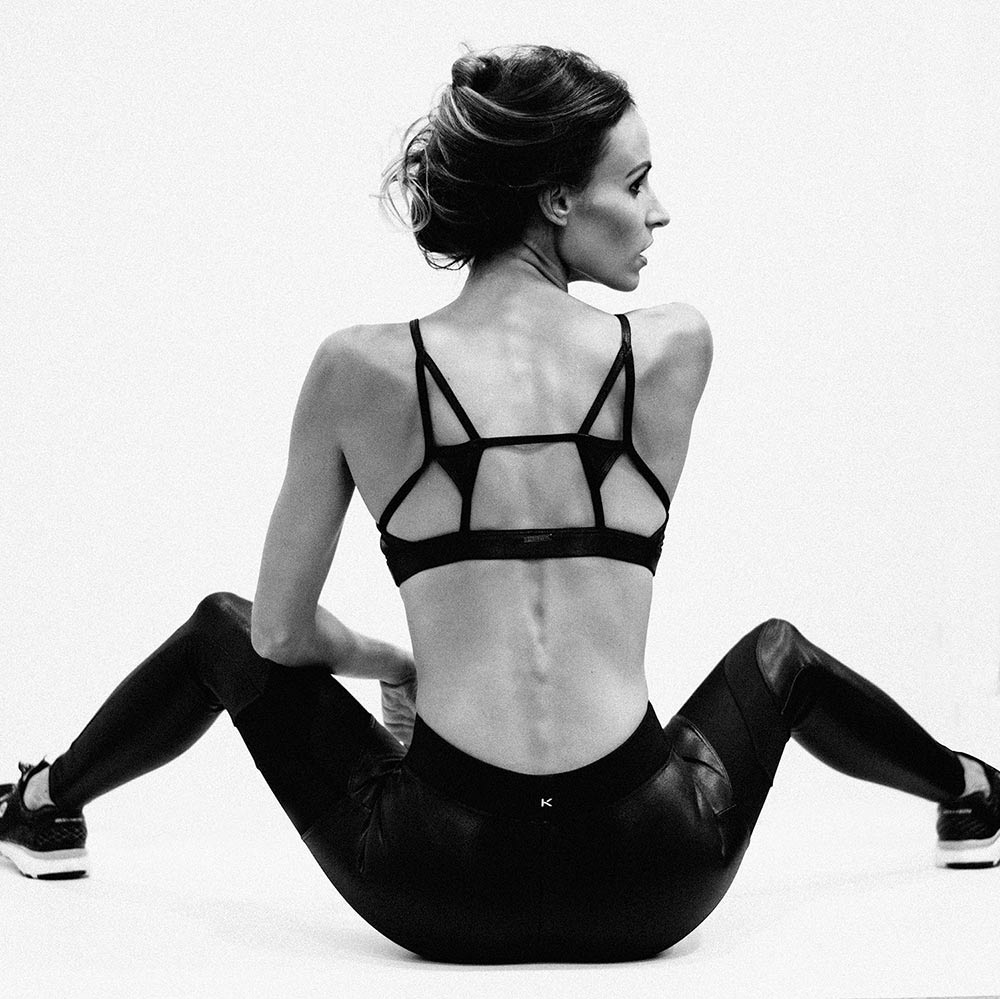 Below I've featured a bunch of cute pieces at a variety of price points.   So enjoy this super comfy trend while it's hot!