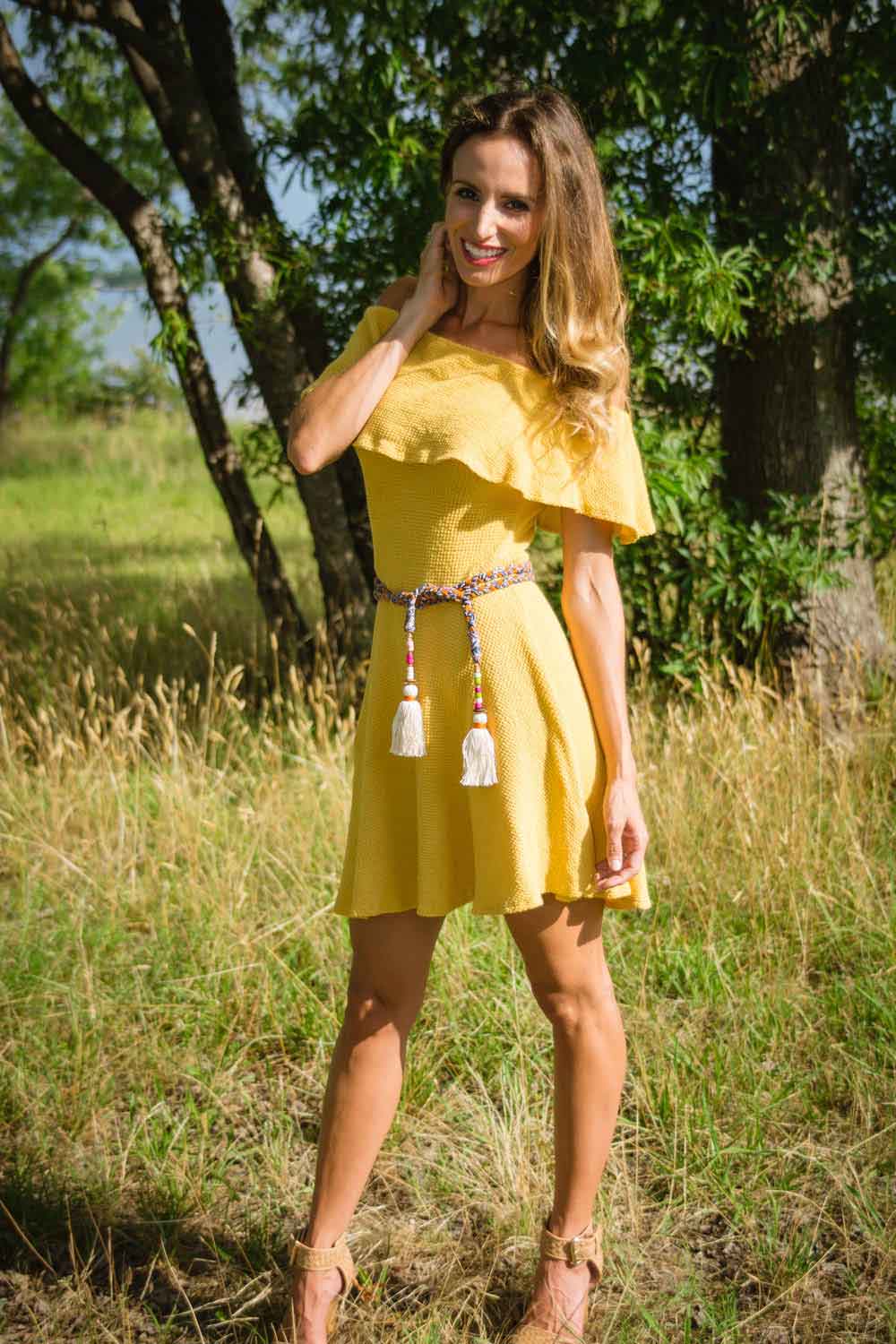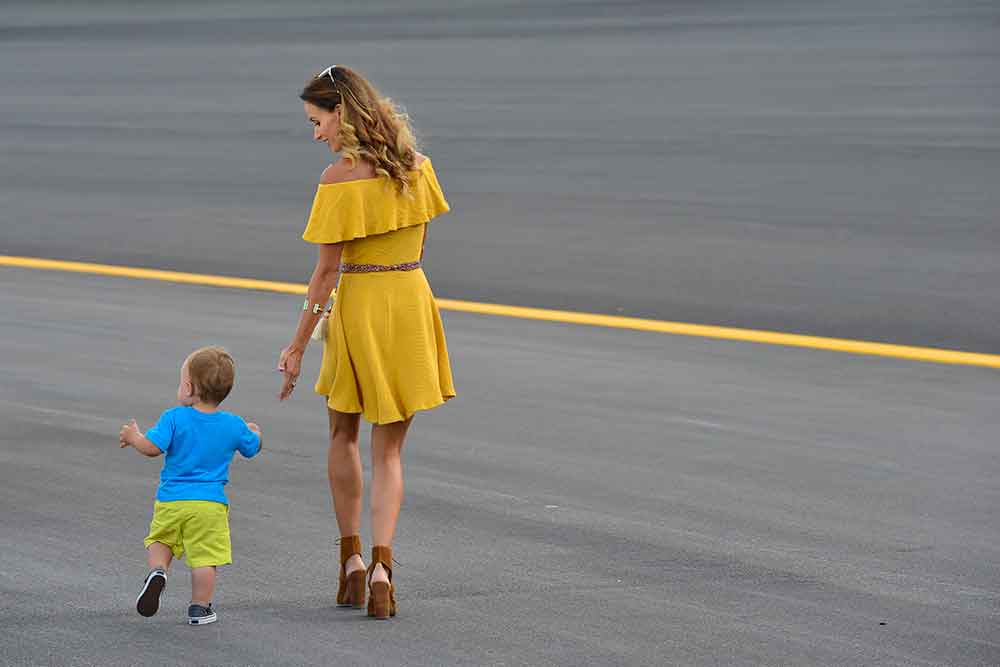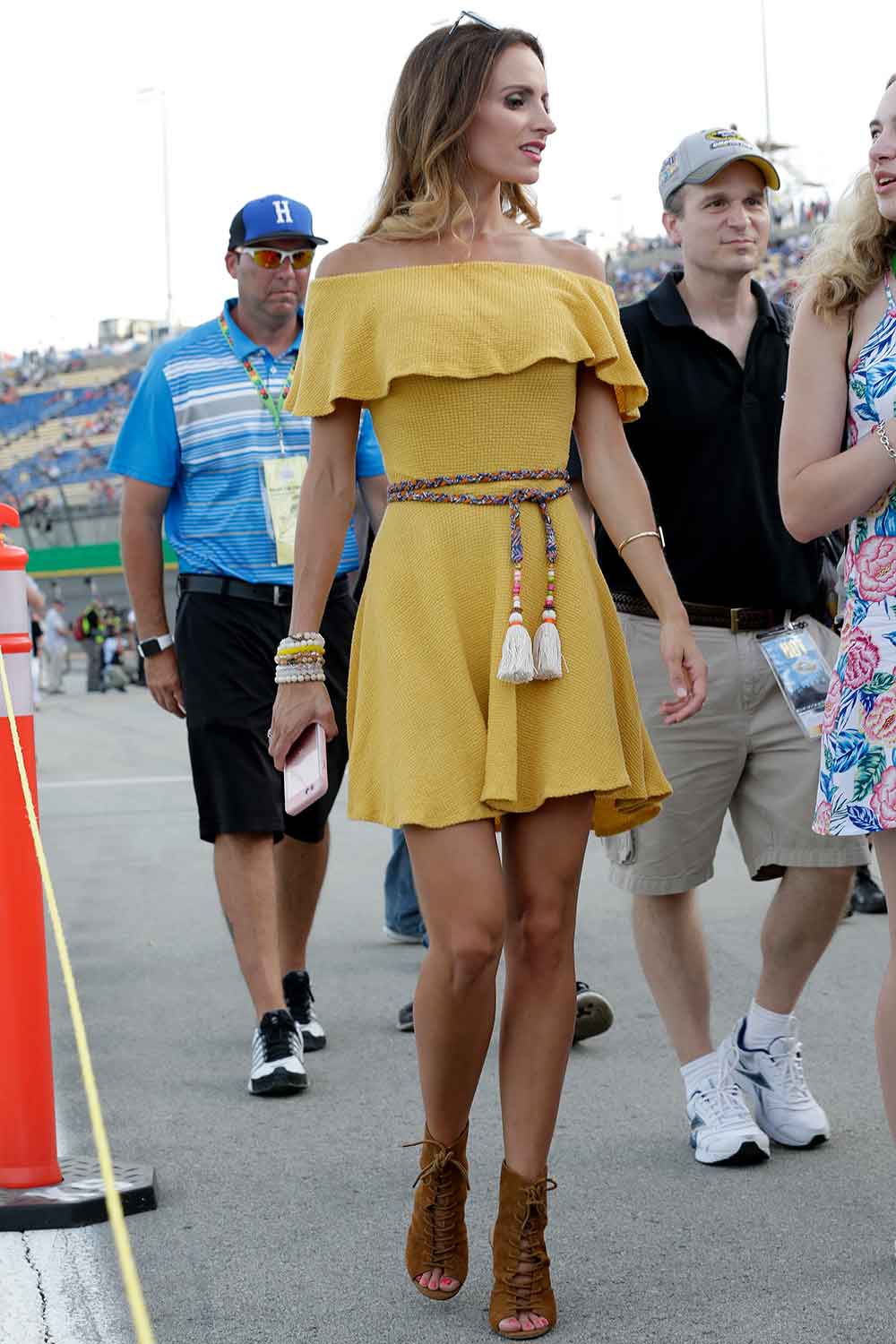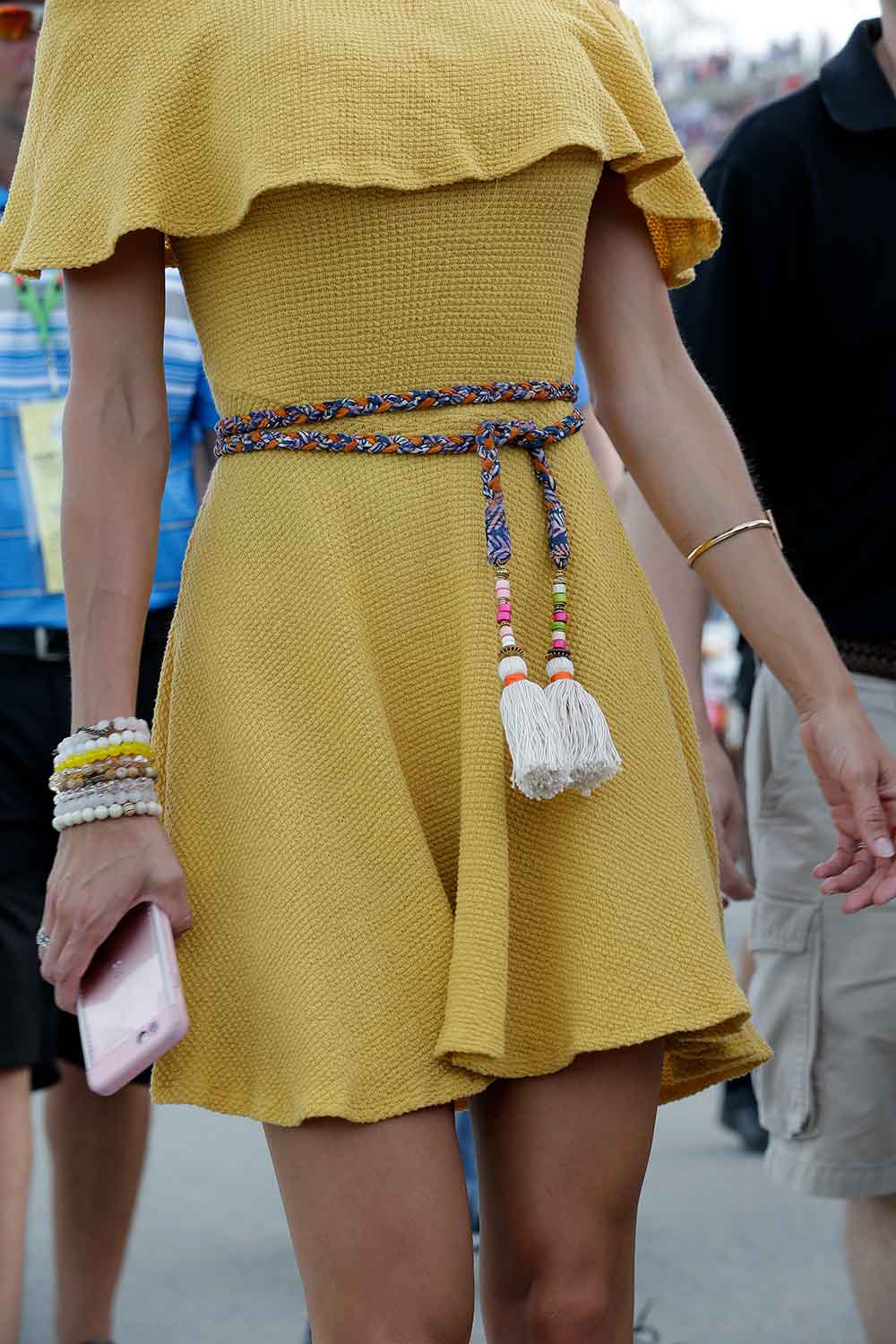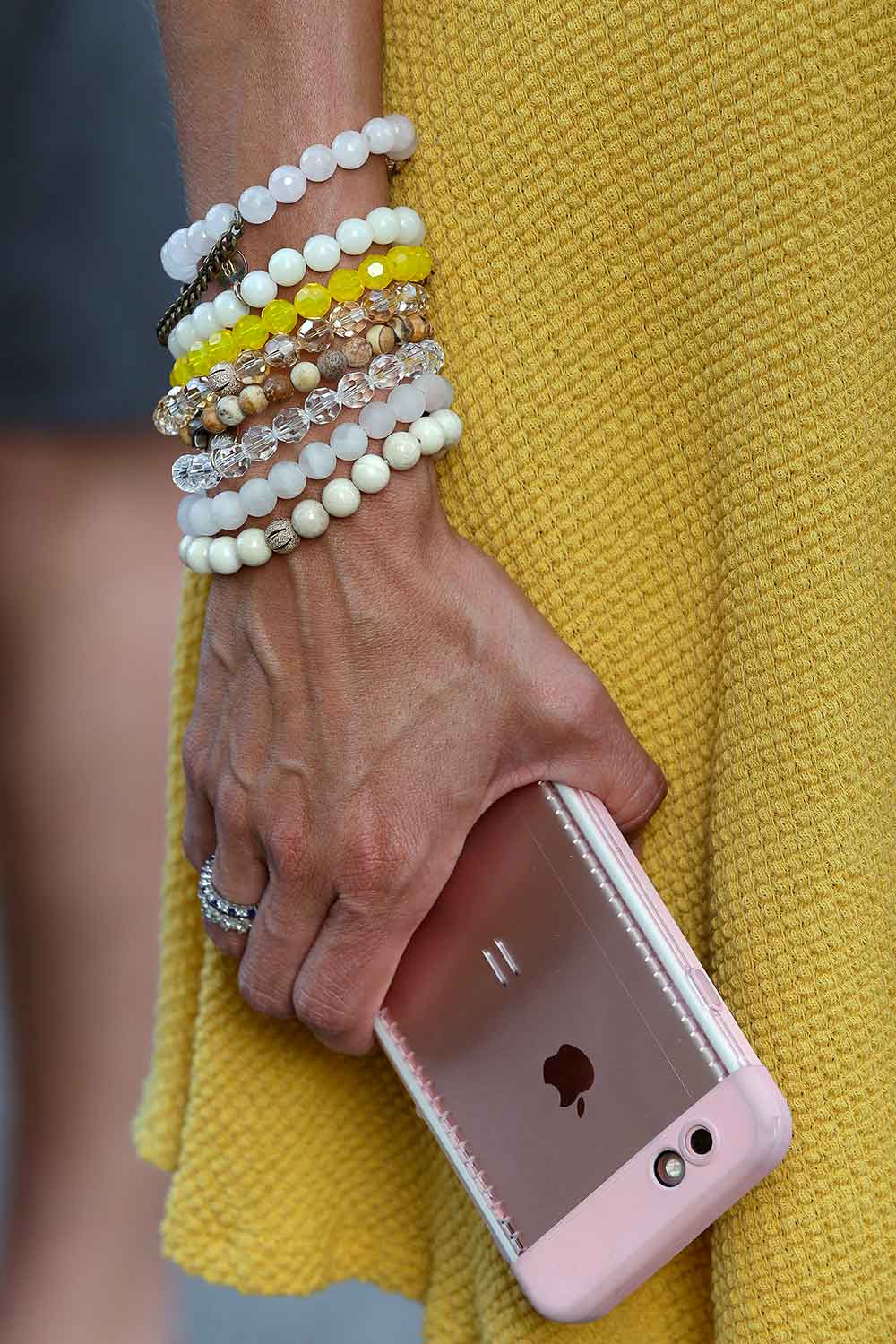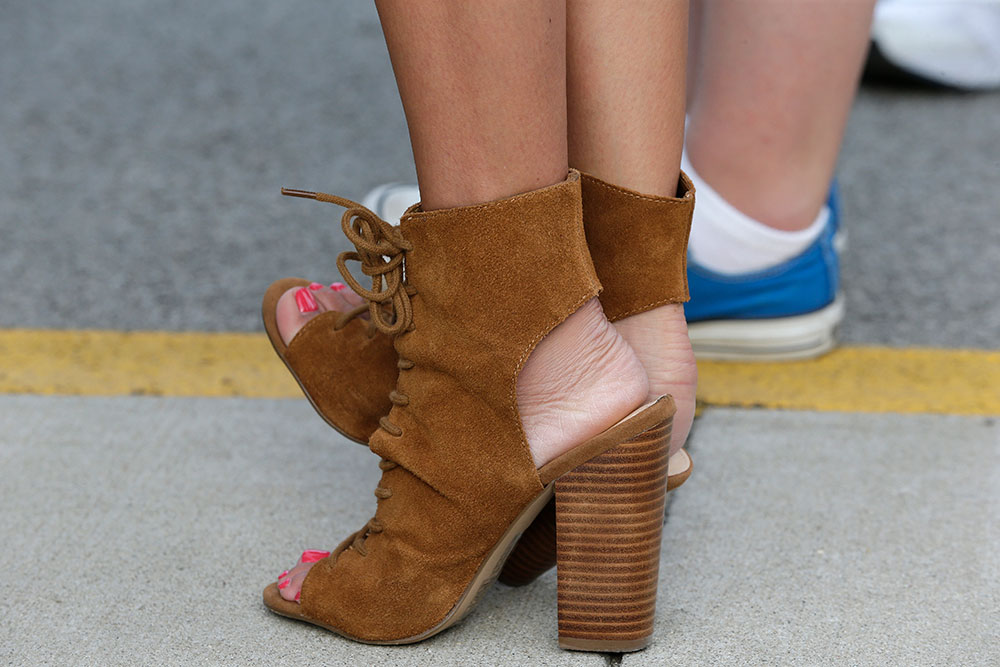 I absolutely love this mustard yellow dress from Riffraff (www.shopriffraff.com) for so many reasons! From the color, flowy bottom and off the shoulder ruffle top, it's a perfect go to summer dress!!  It was SO HOT in Kentucky, and this dress was so comfortable.  The fabric was breathable and stretchy.  It would be perfect for summer parties and even just to go out shopping with your girlfriends.
It's a little bit funky and still feminine and can be dressed up with cute heels like I did (these are from Just Fab (www.justfab.com)) or keep it casual with a pair of cute sandals!
You can score this dress or anything on Riffraff's site for 20% off when you enter code SAMANTHABUSCH at checkout!
I also have to take a second to talk about this gorgeous belt.  I got it from fellow race car driver's wife Trish Mears who owns Capella (www.shopcapella.com). This belt is by a company called GAIA Empowered Women (www.gaiaforwomen). Here is their mission statement from their site:
GAIA creations are handmade by resettled refugee women in Dallas using vintage, artisan-made, & sustainable materials.
Our mission is to empower marginalized women through employment, encouragement, and dedication to their long-term success in our own local communities.  
Through a living wage and continued training and development, our goal is to lead the women to financial independence and self-sufficiency. Studies show that unlocking a woman's potential can cultivate a brighter future for not only herself and her children, but for the community as a whole.
The name "GAIA" – meaning "Goddess of the Earth" – was chosen as a way to honor all women, from the ones who craft GAIA products to those who purchase or receive them.  
How amazing is that?!  Empowering young girls and women is something that is really important to me, so I was thrilled to learn that my purchase could potentially help create a better future for another woman.  You should definitely check them out.  They offer so many cute things from clutches to bags to keychains and so many cute pieces of jewelry!
I would also like to give a huge shout out to my friends at Stacked Collection (www.thestackedcollection) that make the adorable bracelets I wear just about every single day!
Hope you all like the look!