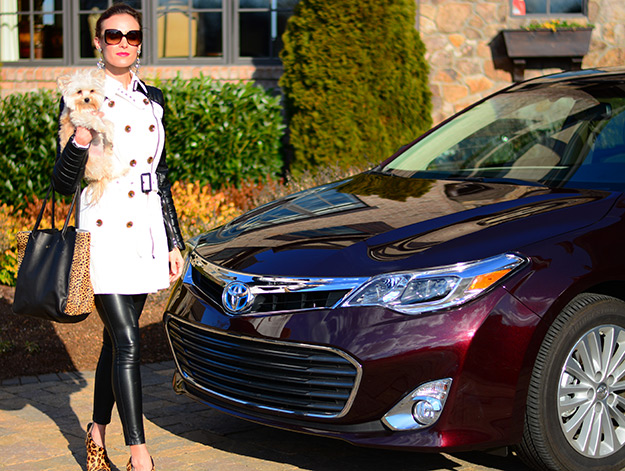 Trench coats are always a classic and chic option for spring and can be worn a variety of different ways.  I still love the classic khaki colored trench coat but, nowadays, trenches are getting a makeover! From faux leather sleeves to studs to crazy prints, trenches are making a statement! These coats can be styled in a variety of ways depending on what look you are going for!
If you choose a classis tan trench coat, opt for ripped-up skinny jeans and a funky heel to give it a bit of contrast.  To complete this outfit, wear the trench open with the belt tied behind.  A great striped shirt and funky statement necklace that coordinates with your shoes really makes this outfit complete!
For the coat I am wearing in the picture, I decided to play up the faux leather sleeves by pairing it with leather pants. And, let's be honest, it may be spring but it's still chilly and I'm not ready to part with my faux leather just yet! I then added leopard booties for a fun pop of print!  Since trench coats always have a collar, that I love to pop up a bit for drama, I suggest wearing a sleek ponytail or top knot.
Check out some great trench coat options for spring as well as a few ways to style them!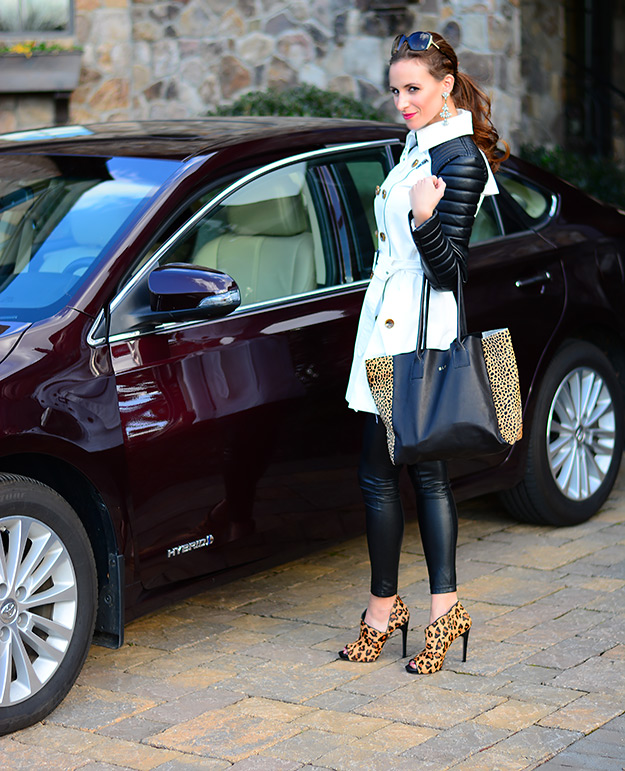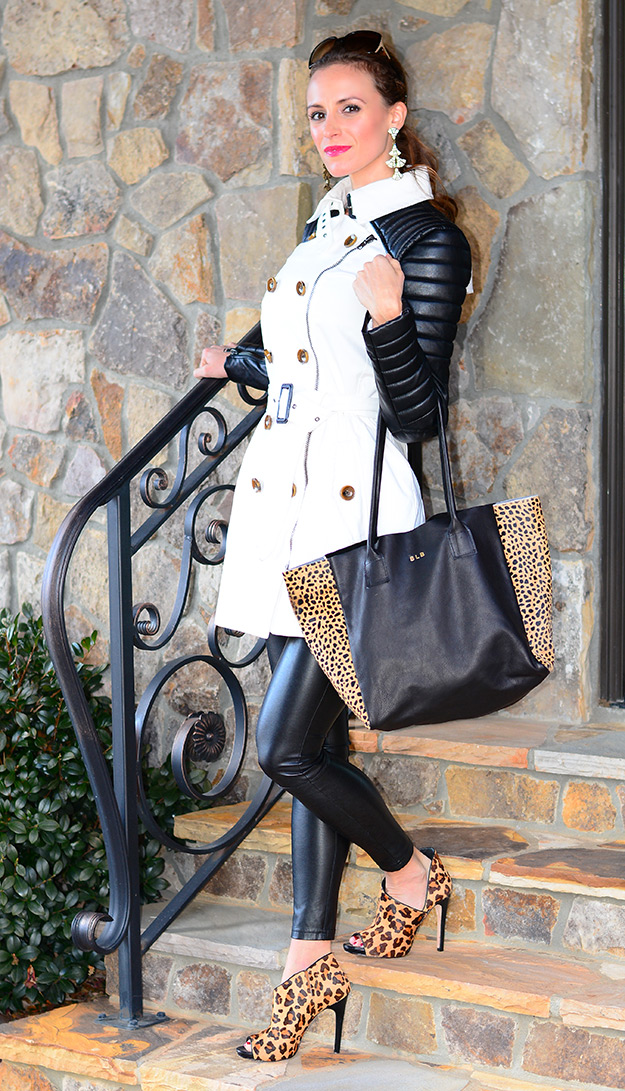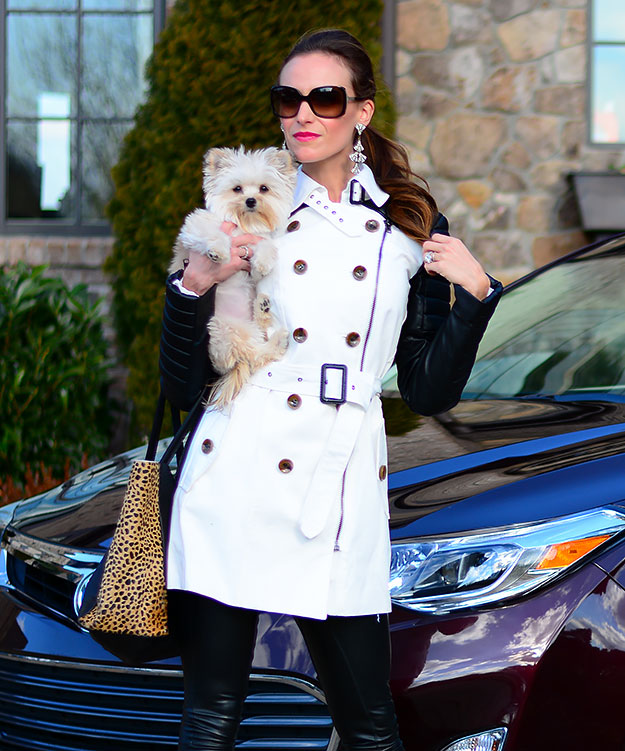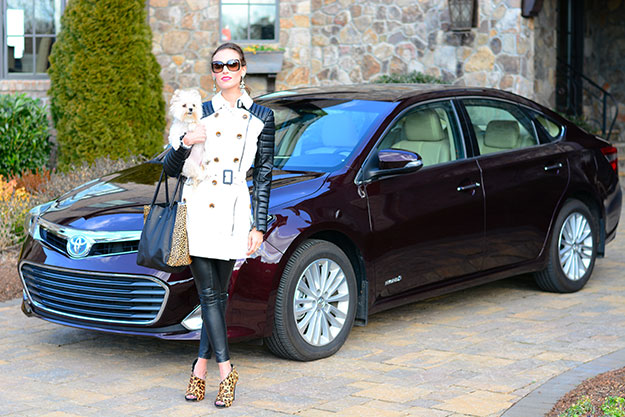 My Trench coat in photos: Macy's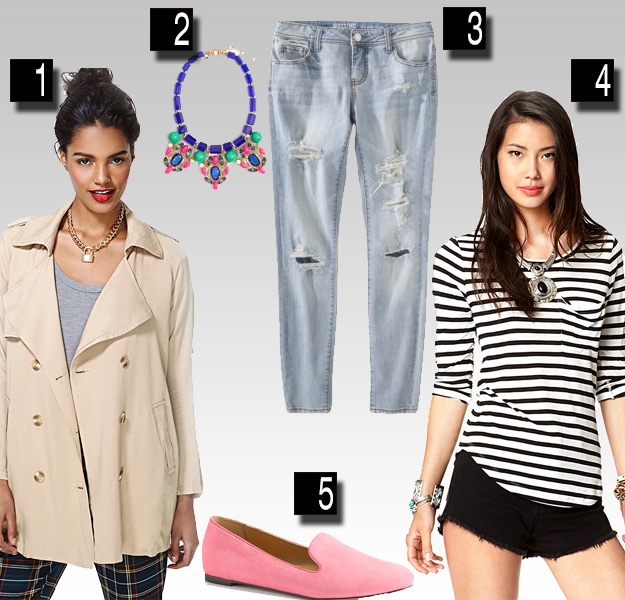 1. Classic Trench  |  2. Necklace  |  3. Ripped Skinny Jeans  |  4. Stripe T-Shirt  |  5. Shoes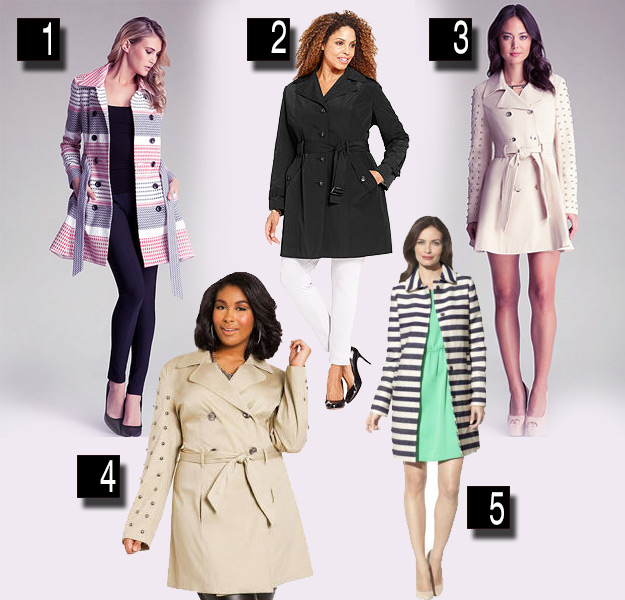 1. bebe.com  |  2. Macy's  |  3. bebe.com  |  4. Google Shopping  |  5. Target