My morning ab routine complete!
5 exercises, one minute each, 3 rounds
1. Bicycle crunches
2. In and Outs
3. Russian twists
4. High knees
5. Plank
Wrapped up with some flat tummy tea to fight excess water and toxins!
And how about these Trina Turk's fun prints! I love her clothes and just realized there is an activewear collection! How fun is this pattern, I especially love the pops of neon! This set also includes a matching jacket, tank top and shorts, and some D'Blanc sunnies for this lovely west coast weather!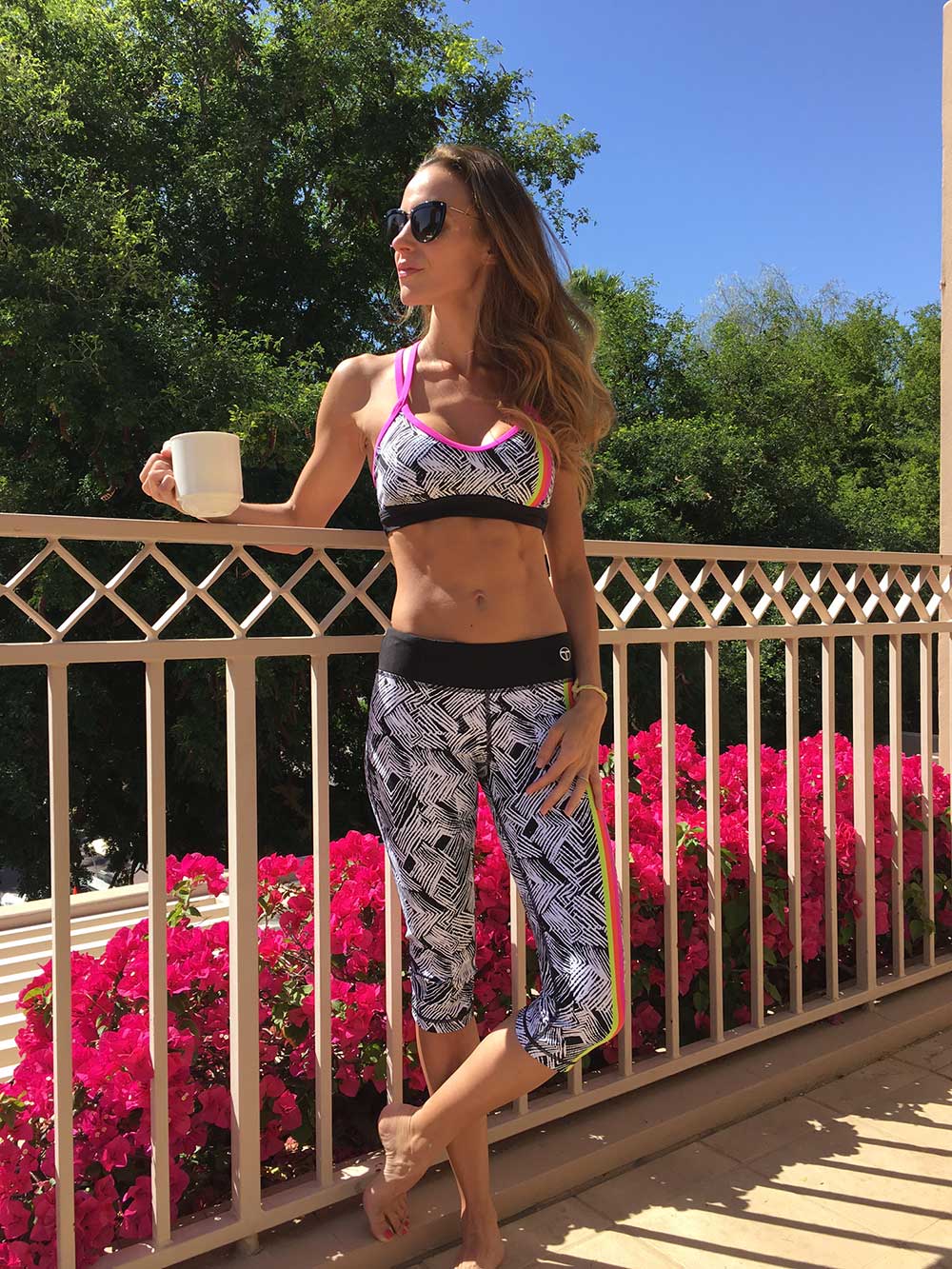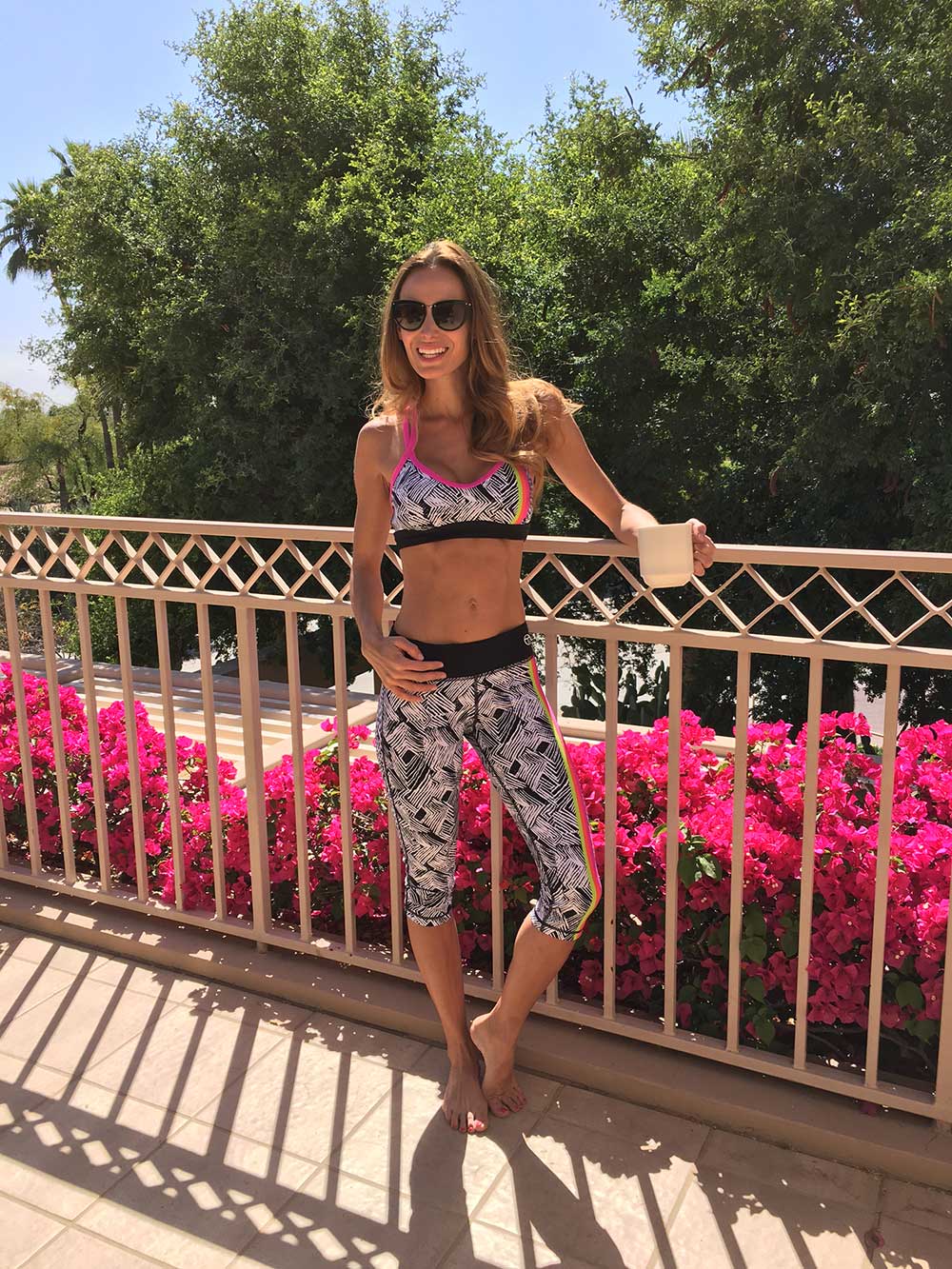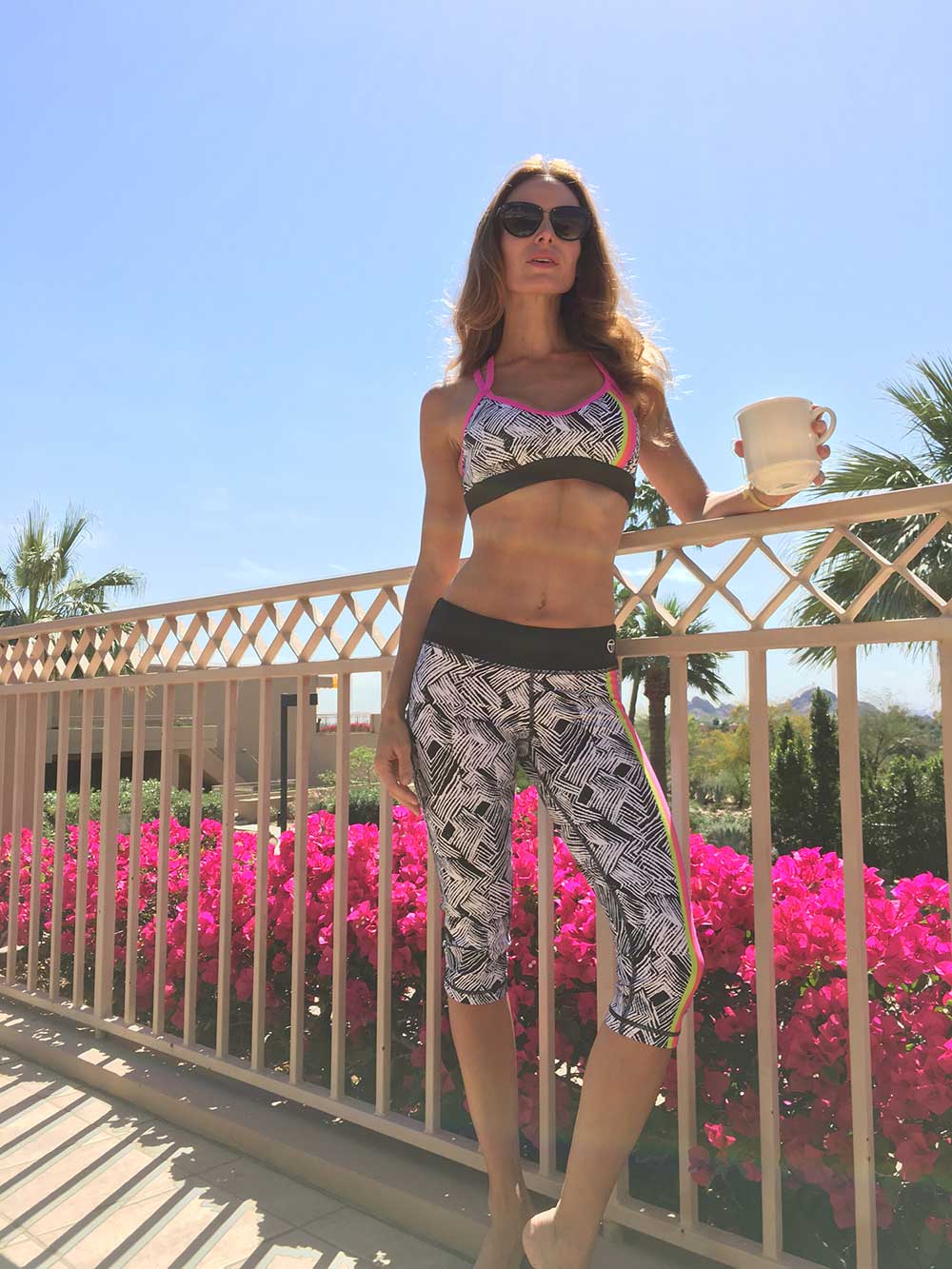 Shop my Style!