Are you looking for a fun and inexpensive activity to do with your child that's different, educational and artsy? Well, I can't take credit for making this one up myself, but a friend of mine did it with her kids and they loved it, so I decided to try with Brexton. So, you take your child to the dollar store with $5 and tell them they have to get supplies for any art project they want to do, but they have to stay in budget. We have paint and crayons at home so we didn't add this basic stuff into the budget just fun new items to make their masterpiece with. The first reason I love this is because if allows your child creative freedom. You may have to coax them or help them define what they want to do, but it really allows them to have full control- unlike most things that are assigned to them. It's fun to see their minds work based on what they see in the store. Also, for Brexton this was a great subtraction lesson!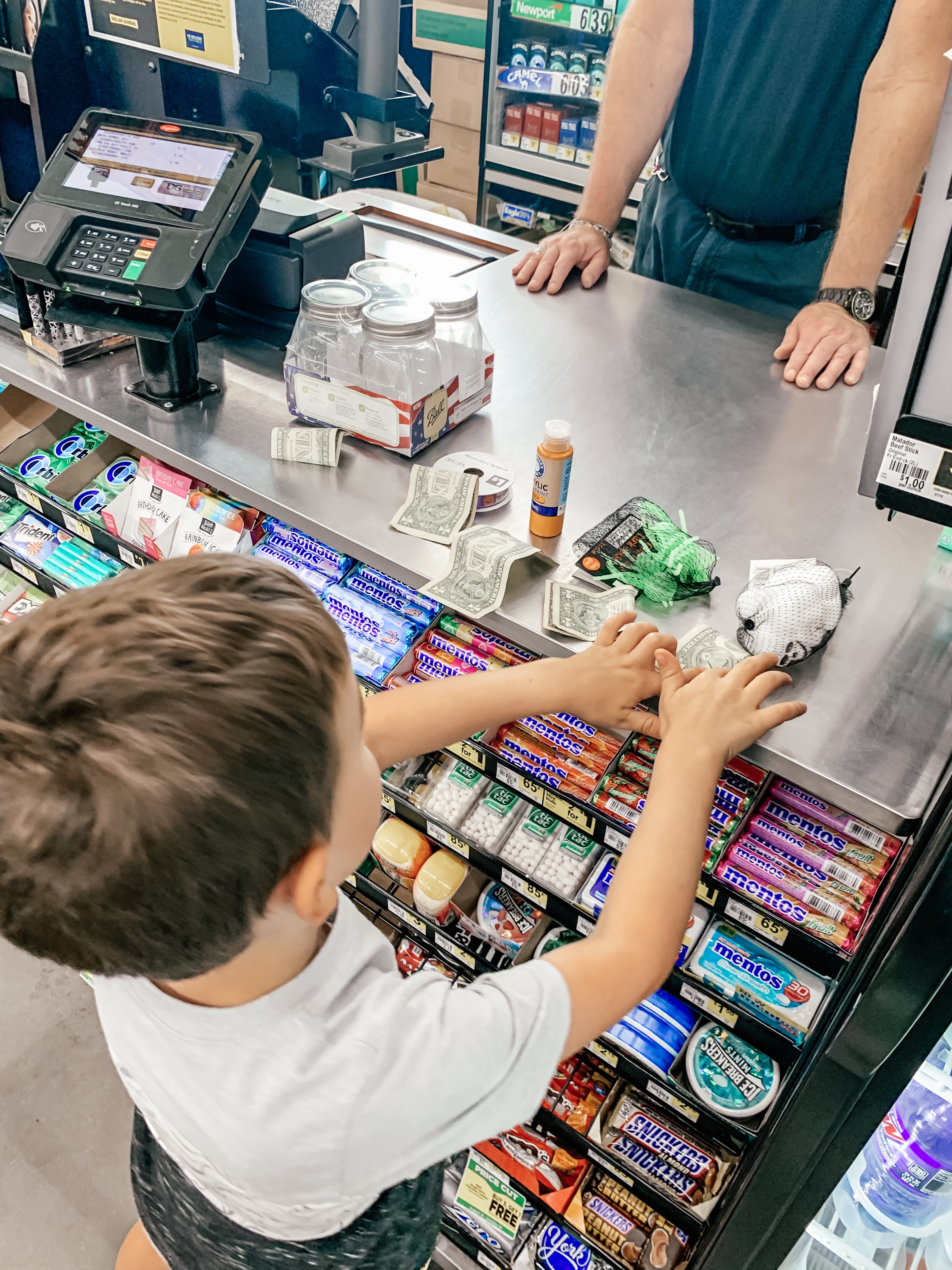 Brexton decided to make a halloween inspired project- a spooky jack-o-lantern! He chose a mason jar, orange paint, halloween ribbon, plastic skulls and plastic spiders. He counted out his money, paid for his items and off we went to make his project.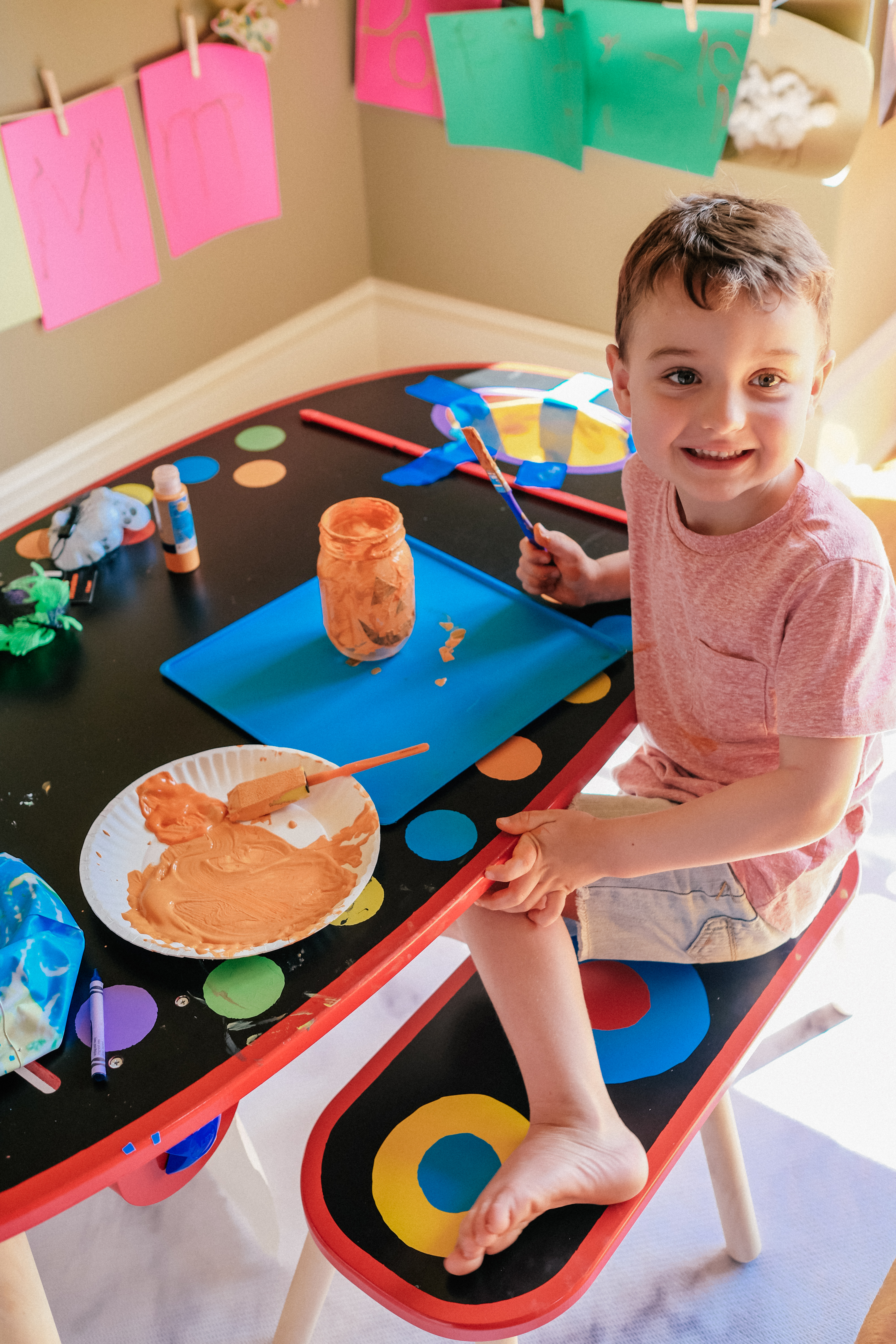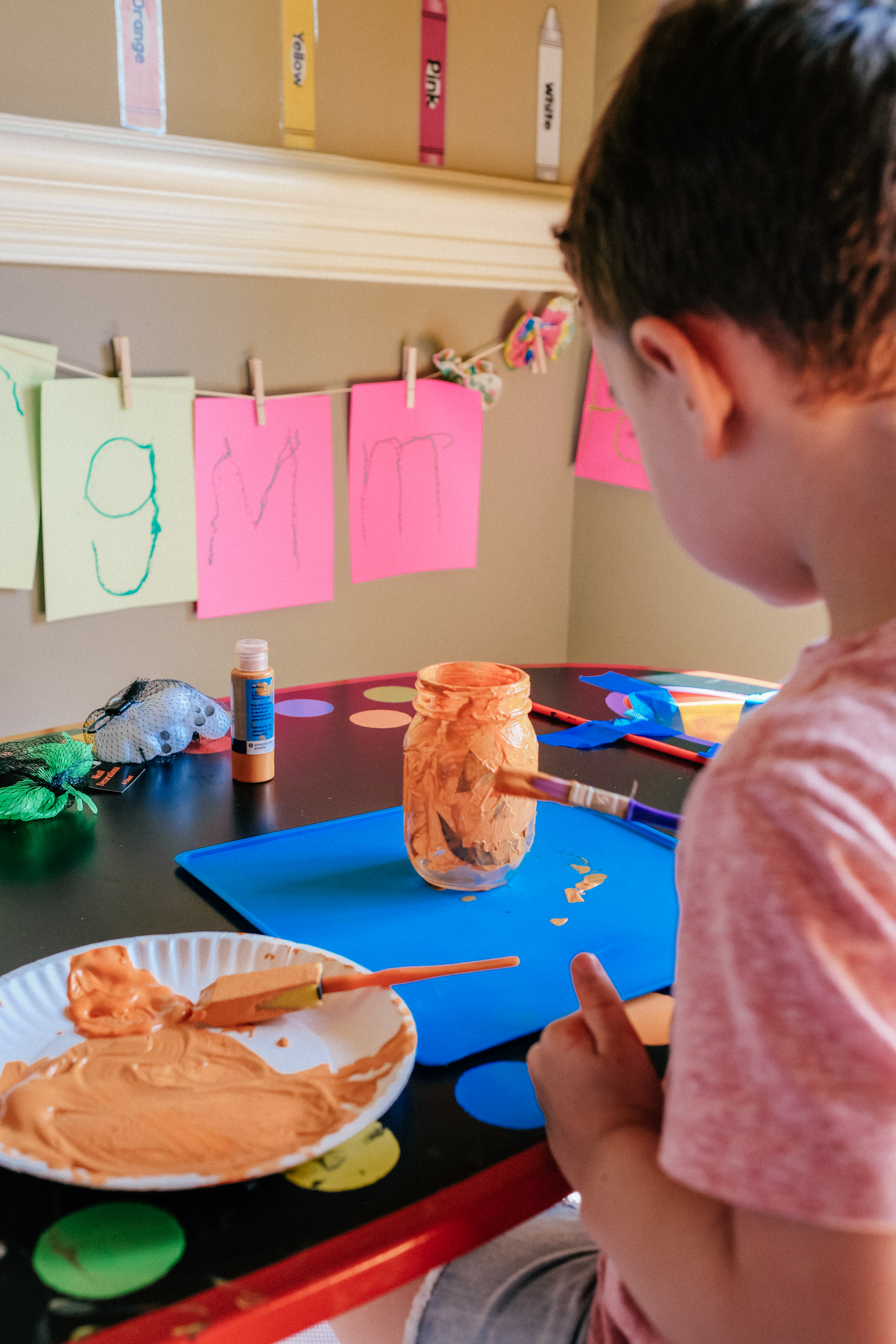 I helped him make a jack-o-lantern face out of tape so when the paint was dry, we could peel it off and have the face to light up. While we were waiting for the mason jar to dry, we cut the halloween ribbon and glued it to the lid of the mason jar. And finally, we glued the spiders and skulls to the top. We let everything sit and dry all day, then that night we lit up the jack-o-lantern! He was so proud of his project and I think it turned out PERFECT!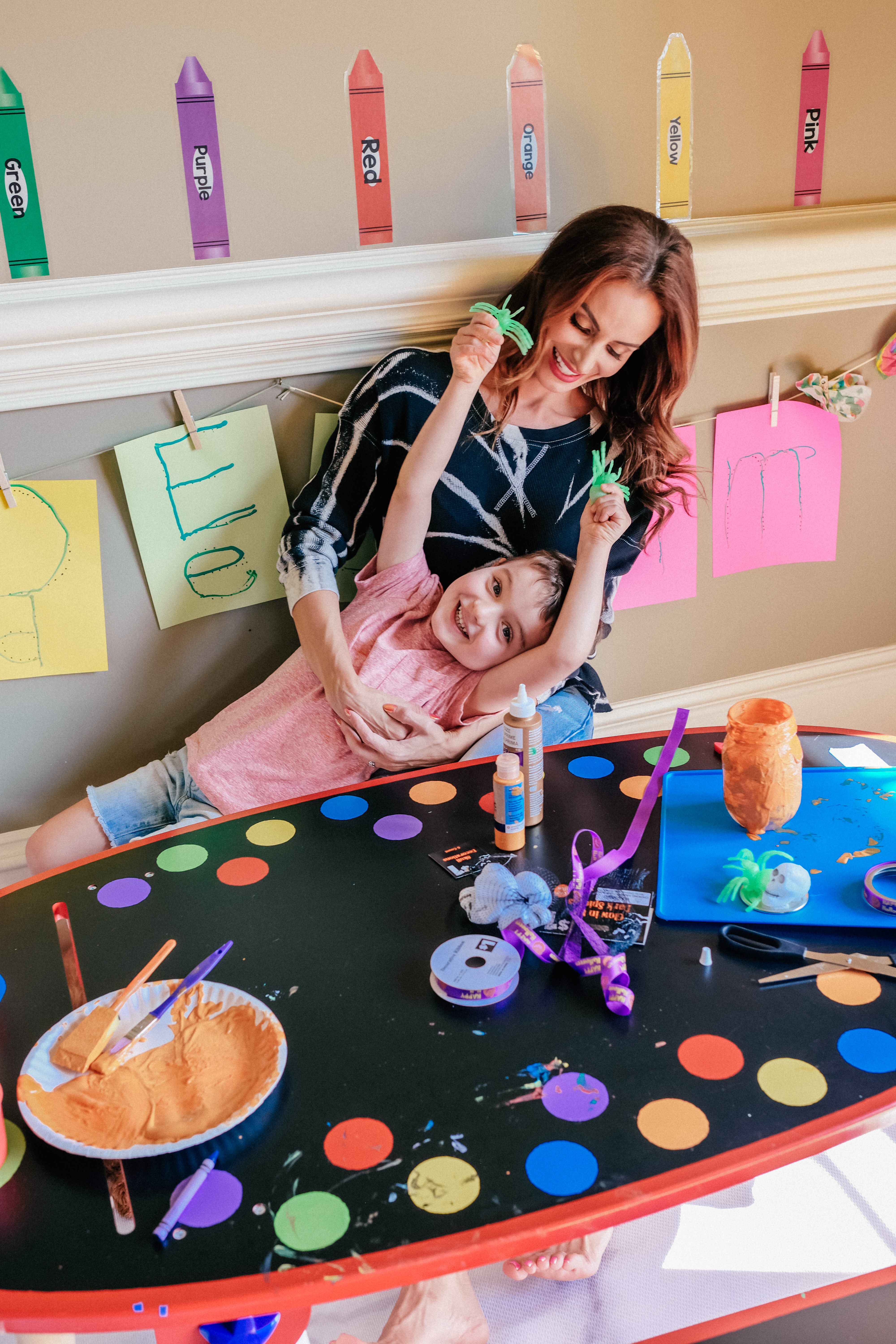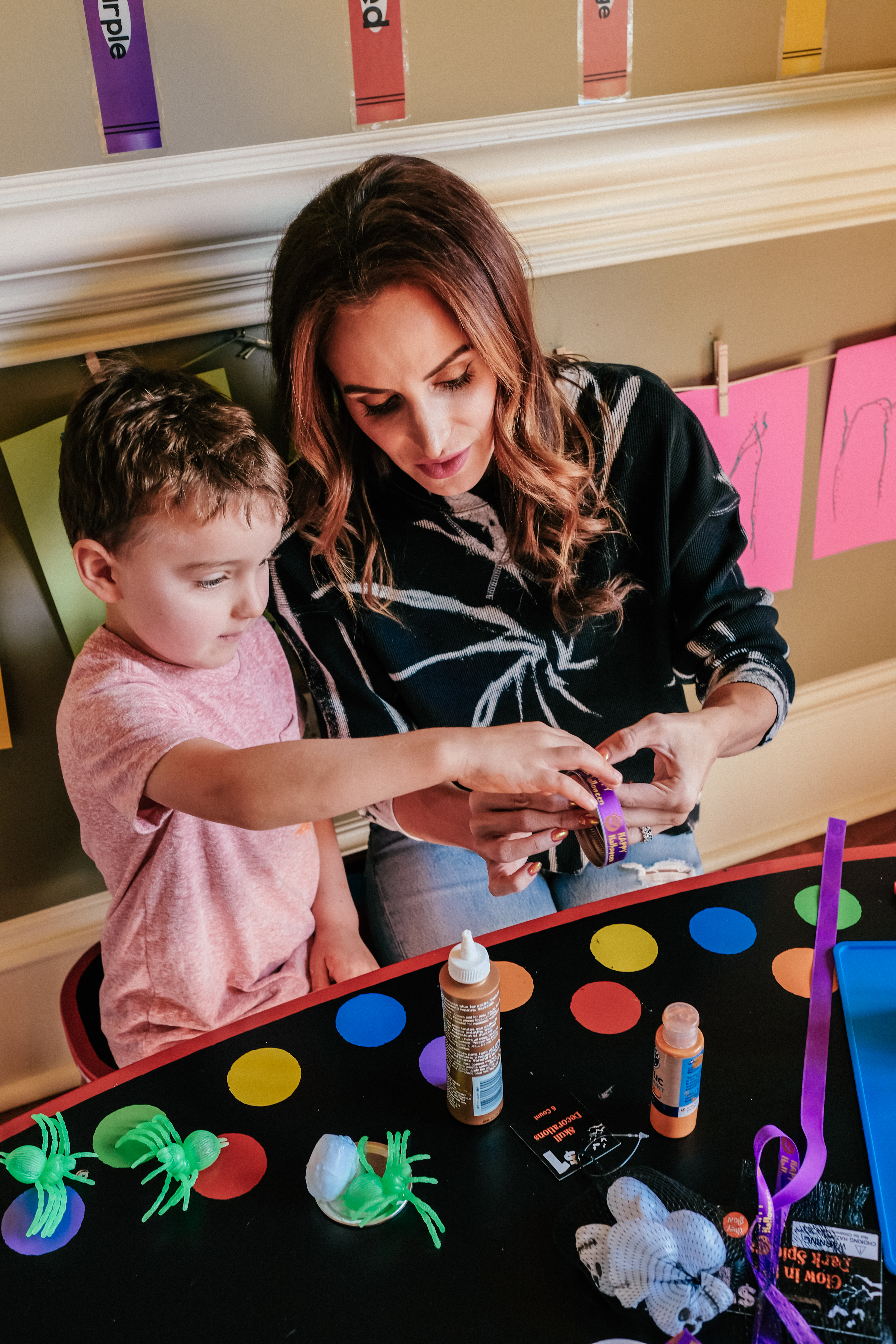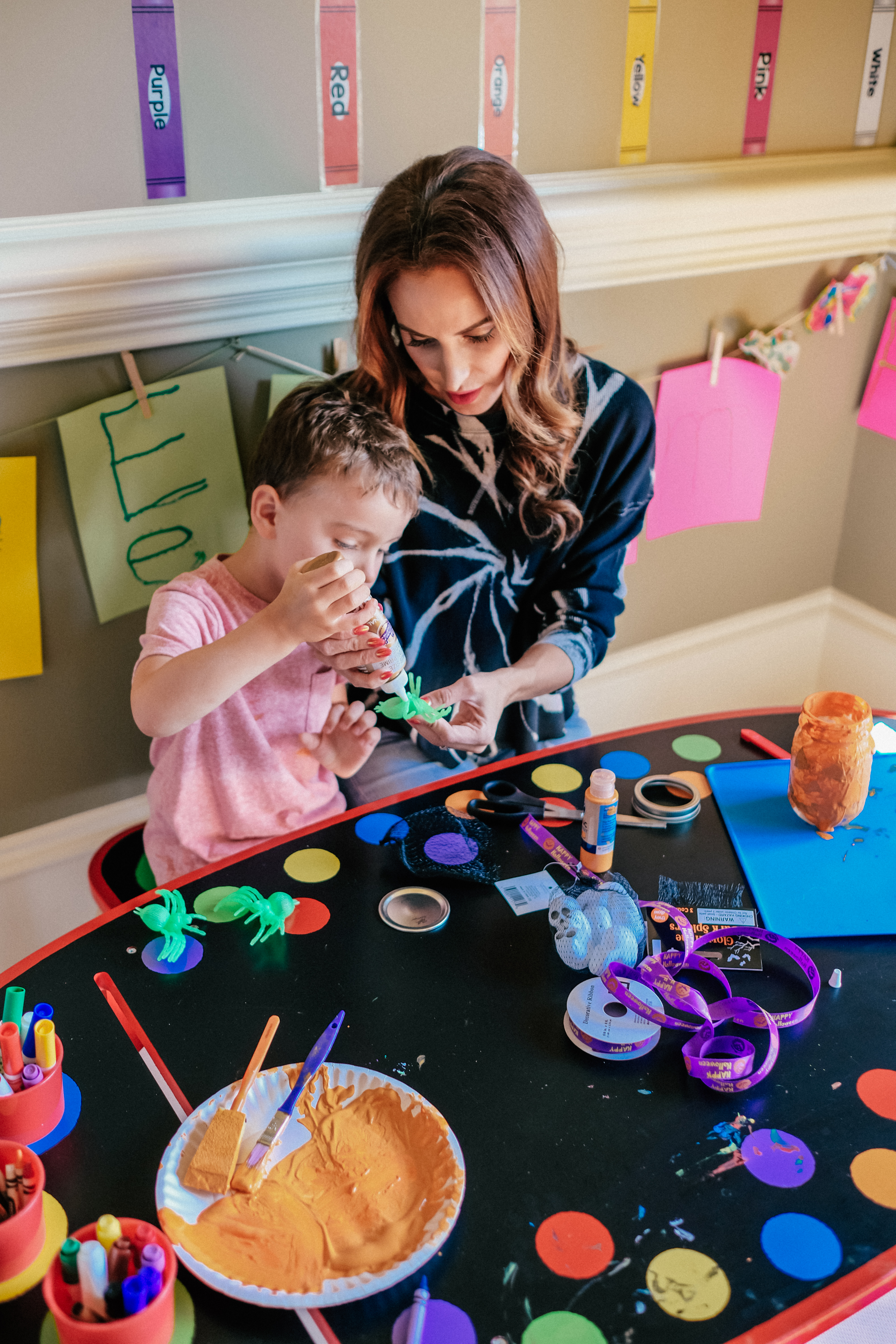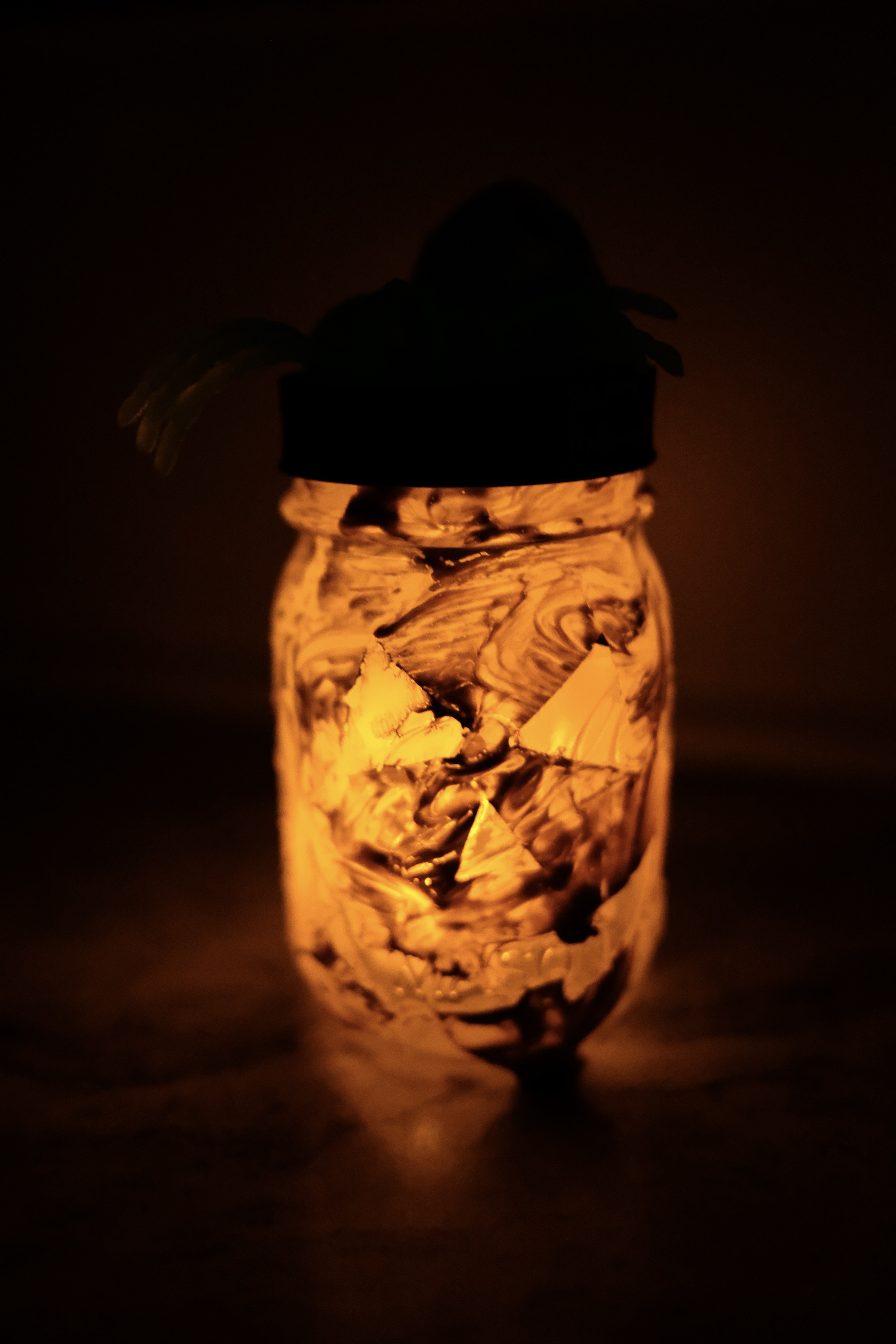 If you're curious what my friends kids made her oldest daughter first found these wooden insects and it sparked her imagination to make a wreath and her younger son decided he wanted to make a shadow box so in their $5 they bought gift boxes, Moss, rocks, and toy monster trucks. See their projects below!