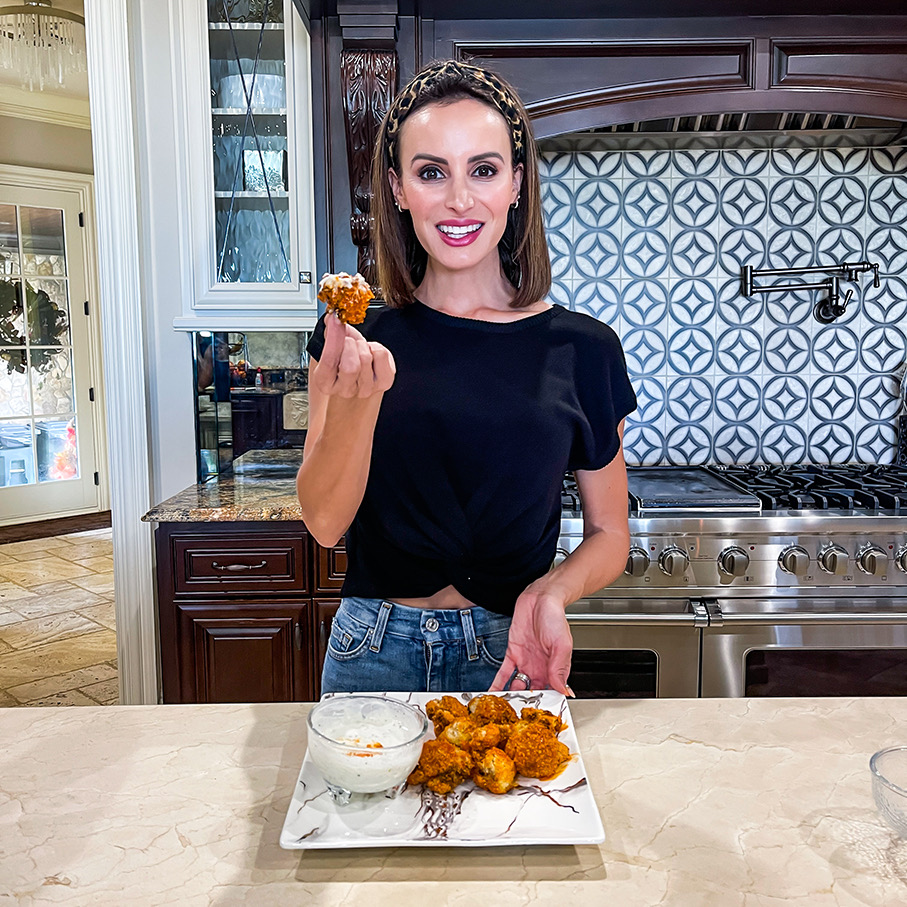 Football season (or race season) and wings go hand in hand! Kyle loves chicken wings, and as you all know, I am always looking for healthier alternatives for our meals here at home, and these cauliflower wings are perfect! They are so easy to make and are low carb.

These wings are so delicious, and I love that they are not deep fried! They come out so great in the air fryer. Have I said I love my air fryer? If you don't have one yet, you need to get one! (I have the one I love on my Amazon storefront here)
Cauliflower isn't my favorite veggie, but these wings will definitely change your view on it! Best of all, these come out super crispy thanks to your air fryer! 

You can make these with any sauce that you'd like and pair it with your favorite dipping sauce. I suggest making some greek yogurt ranch dip that is literally two ingredients- ranch seasoning and plain greek yogurt!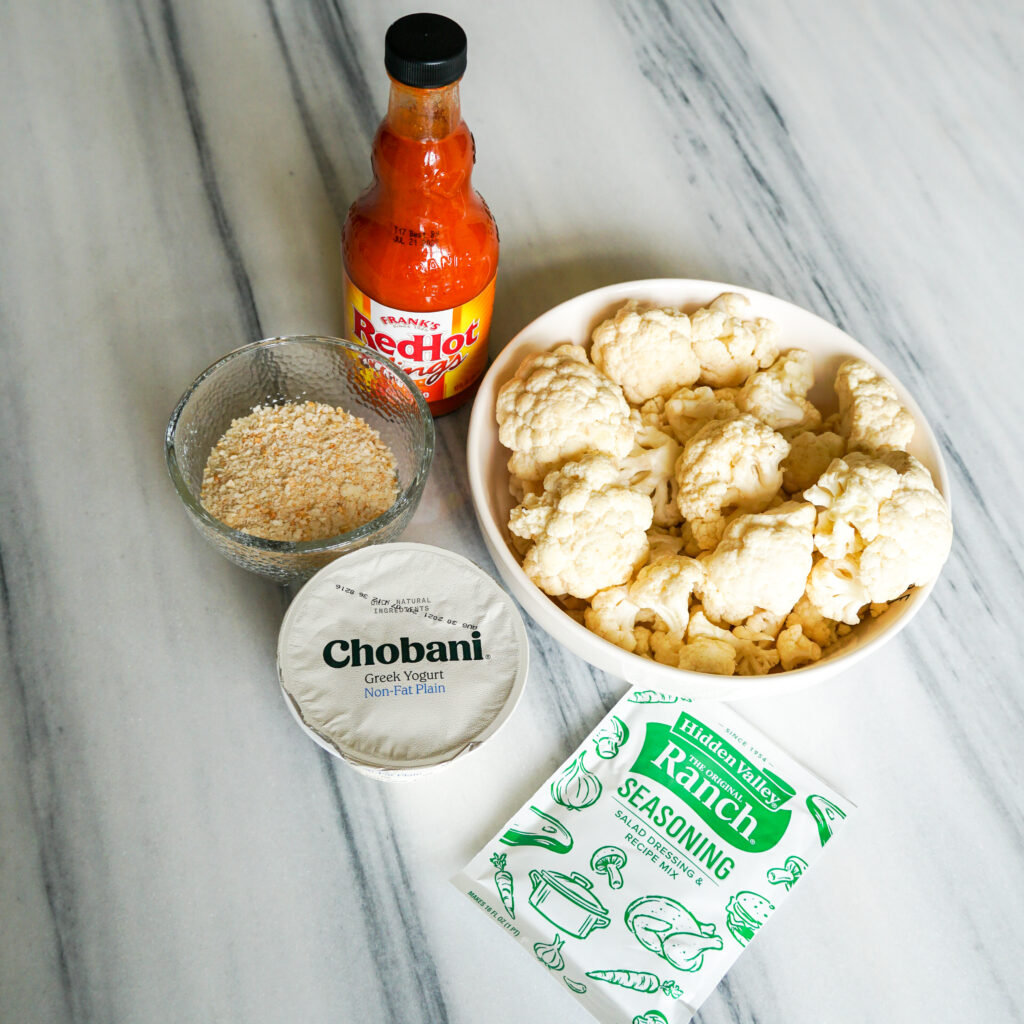 INGREDIENTS
1 head of cauliflower
Panko Bread Crumbs
1 egg
Milk
Buffalo Sauce
Greek Yogurt Ranch
Single serve plain greek yogurt
1/2 packet Hidden Valley Ranch Dip
Instructions
Prep you air fryer by spraying with cooking spray (I use avocado oil)
Chop cauliflower into bit size pieces
Make an egg wash with the egg and a splash of milk in one bowl, and Panko bread crumbs in another bowl
Dip cauliflower bites into egg wash first, then Panko bread crumbs
Transfer to air fryer and fry for a few minutes, checking on them and shaking to make sure they are cooked evenly
Let cool and toss with buffalo sauce
Enjoy with your favorite dipping sauce!