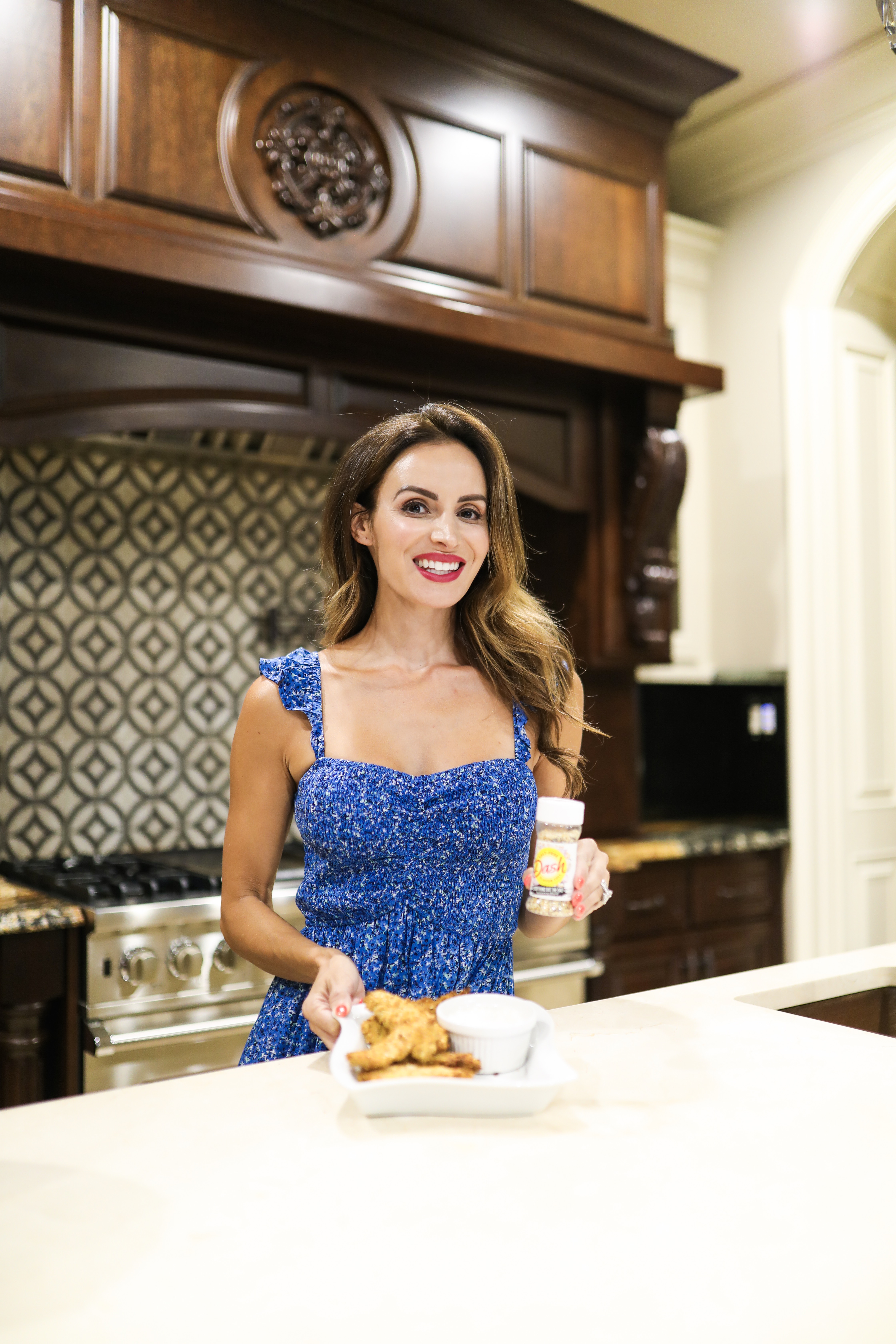 Don't get me wrong, I love an Everything bagel, but I do hate all the empty carbs that go along with it. In an effort to get that delicious Everything Bagel taste without the guilt, I used the Mrs. Dash Everything But the Salt seasoning blend and some bread crumbs to coat organic chicken tenders and air fry them to crispy perfection — a meal that both myself and Kyle AND Brexton totally love!
⁠
It's incredible just how much this seasoning tastes just like an everything bagel but with NO SALT! This is just one of the many reasons I love using the Mrs. Dash Salt-Free seasoning blends (now called Dash when you see it in-store!) so much, and Brexton just loves the job of sprinkling them on top of all our recipes!⁠
⁠
Wanna see the full recipe and more about Mrs. Dash? Check it out below!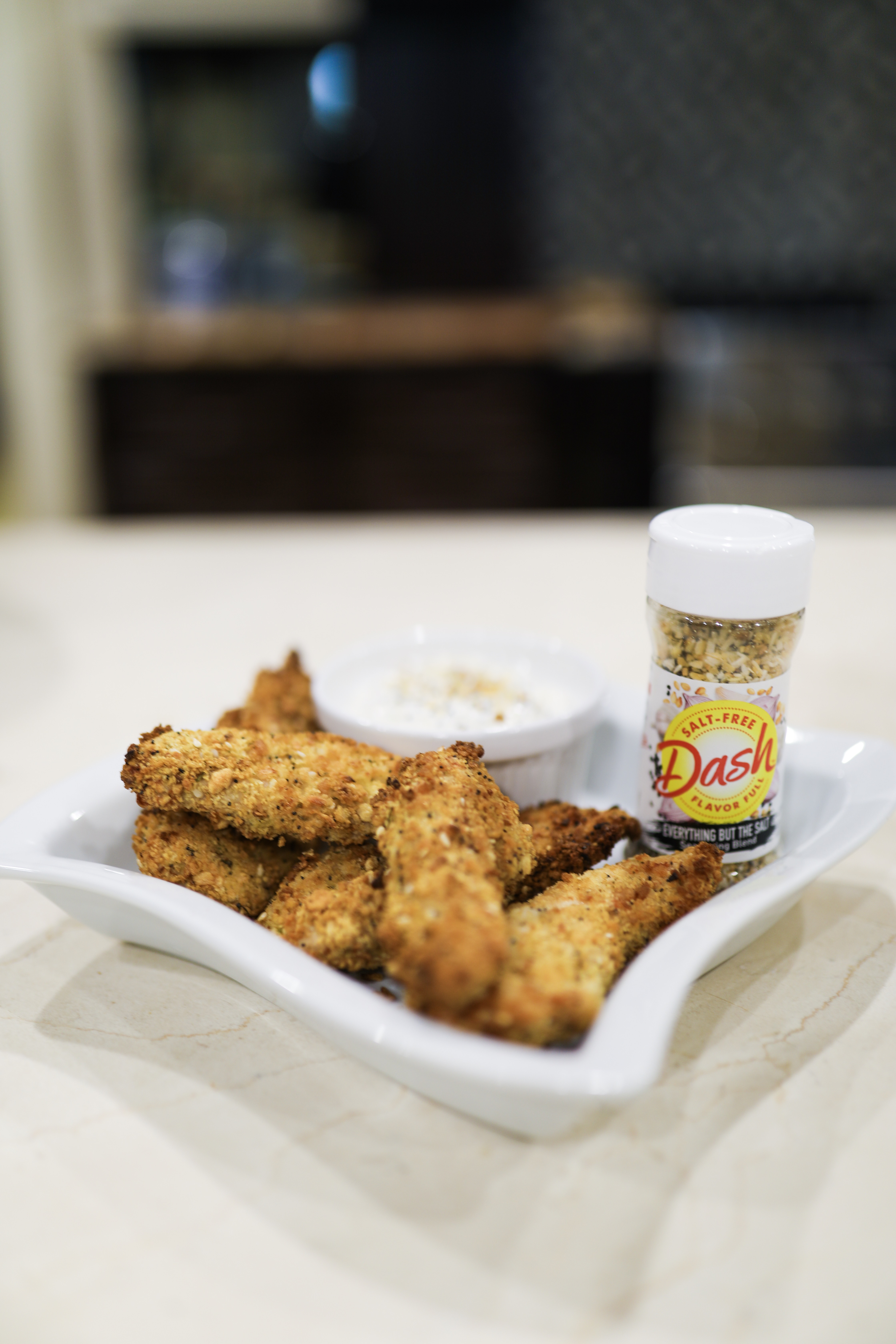 Ingredients
5-6 tbsp. Mrs. Dash Everything But the Salt seasoning blend
1/2 Cup Organic Panko Bread Crumbs
7-8 Organic Chicken Tenders
1 Egg
1 Cup of Siggi's Plain Greek Yogurt
2 tbsp. Cream Cheese (don't use fat-free)
4 tbsp. Fat-Free Ranch dressing

Instructions
Turn your air fryer on to 350 degrees to let it pre-heat if your air fryer requires pre-heating.
Crack 1 egg into a bowl and whisk until properly mixed.
In a separate bowl, mix together your bread crumbs and the Mrs. Dash Everything But the Salt seasoning.
Take each chicken tender, coat it in the egg mixture, then coat it in the bread crumb and seasoning mixture.
After each is properly coated, pop them into the air fryer and let it cook at 350 degrees for 10-15 minutes depending on the thickness of your chicken.
Prepare your dipping sauce by beating together your Greek yogurt, fat-free ranch dressing, and cream cheese (full-fat cream cheese delivers the best consistency).
View this post on Instagram