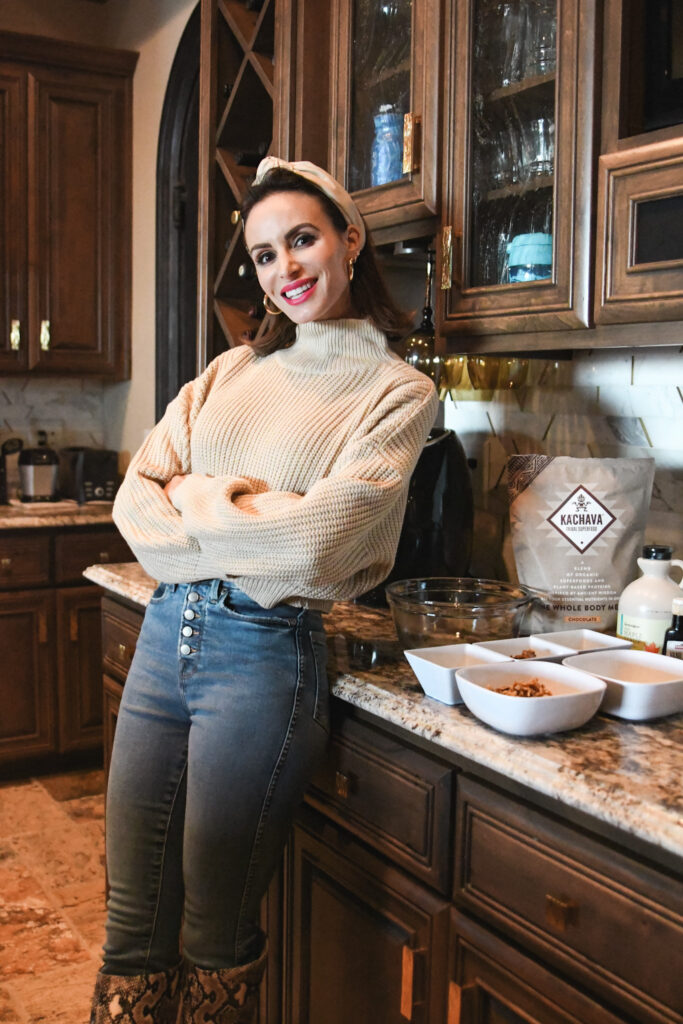 Warning! These will look like meatballs… BUT they will smell and taste like peanut butter brownies!⁠
These little protein packed brownie balls were so easy to make and the best part is that they cook in the air fryer! I seriously don't think I even use my oven anymore now that I have an air fryer!
⁠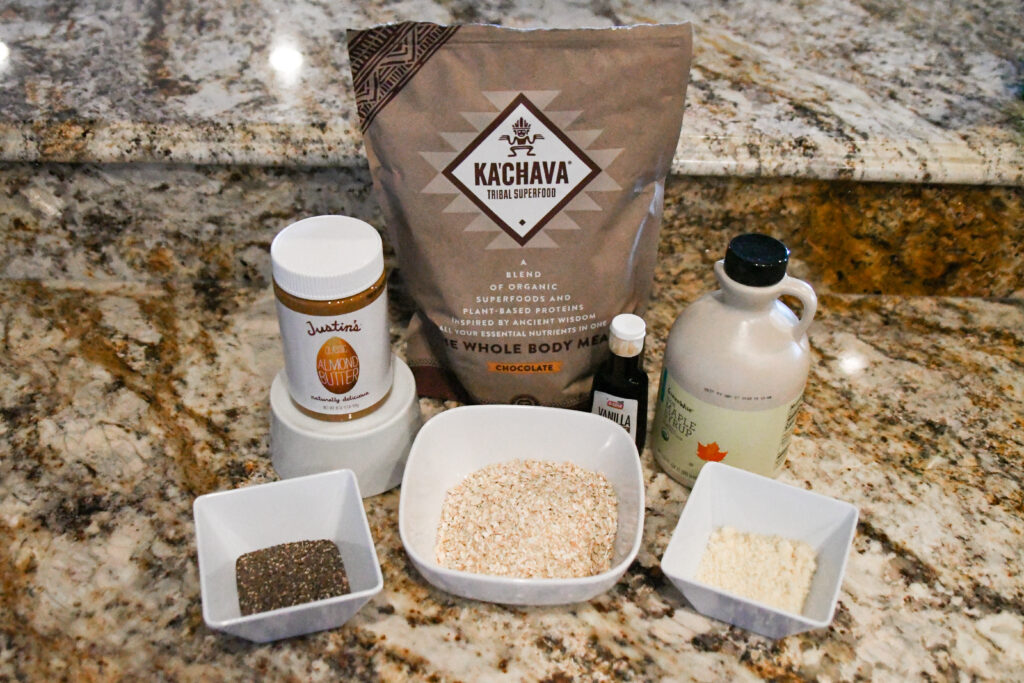 INGREDIENTS⁠
1 cup oats⁠
1/3 cup almond flour⁠
1/3 cup chia seeds⁠
1 scoop chocolate powder⁠ (I love Ka'Chava)
Splash of vanilla ⁠
1/4 cup maple syrup⁠
1 cup almond butter⁠
1/4 cup egg whites⁠
*Optional items like chopped walnuts and chocolate chips!⁠
⁠
INSTRUCTIONS
Preheat air fryer for 2 minutes on 375
Mix all ingredients together
Roll into balls or bars
Spray air fryer with nonstick cooking spray and arrange in one layer in the basket
cook in the air fryer for 10 minutes on 375!⁠
These energy bites are perfect to pop into a Ziploc and bring with you on the go so you don't get hangry! The oats and almond butter are a great way to get some protein in and the chia seeds pack great antioxidants. The best part is that they taste delicious!