Mother's Day is right around the corner, and I have created a gift guide for every type of Mom. All mom's are unique and special in their own way and deserve a gift personalized to their interests and needs.  All items are on Amazon and will be linked below, as well as on my Amazon influencer page! Happy Shopping!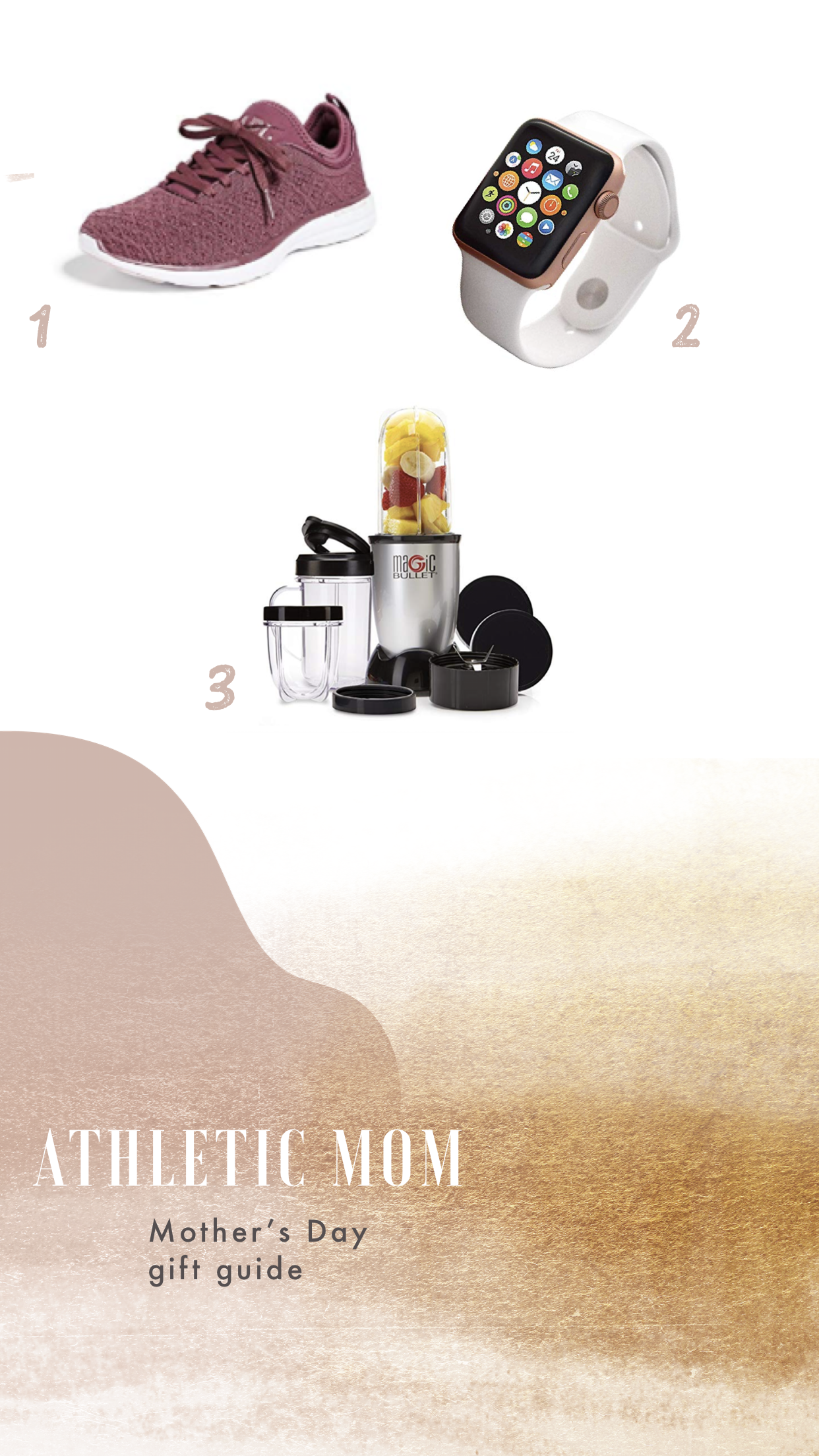 ATHLETIC MOM
APL Sneakers – APL sneakers are all the rage right now. They're great for working out and are equally as cute.
Apple Watch – Tracking your calories, steps, and heart rate has never been more convenient! These also come with really cute bands so the Mom in your life can switch it up based on her mood or outfit!
Magic Bullet – Who doesn't love a yummy smoothie? Mom can make one at home with this blender. So easy to use and it won't take up too much space in your cabinet.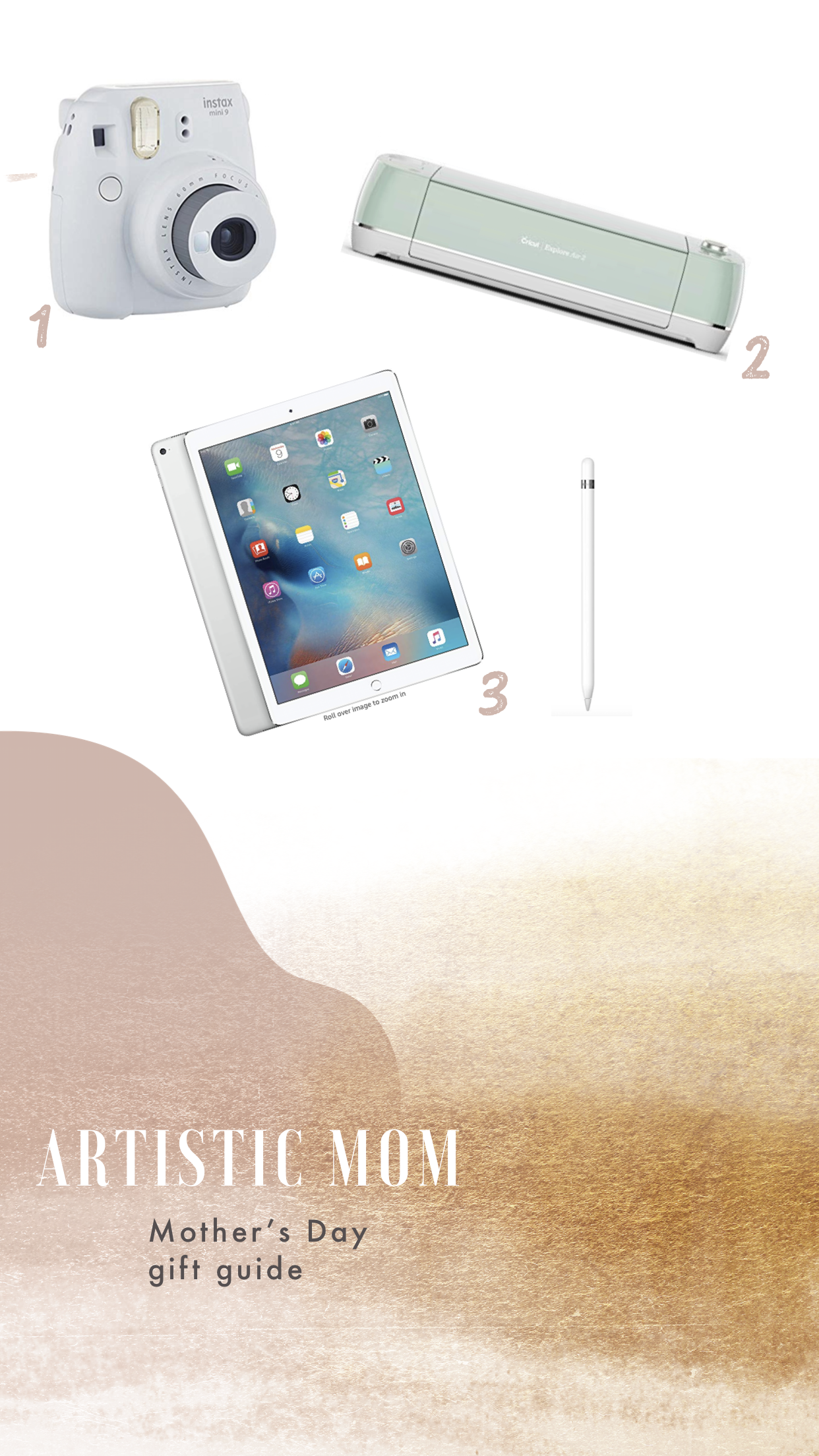 ARTISTIC MOM
Polaroid Camera – Perfect for any mom or mom-to-be in your life! Capture those sweet memories and keep them forever!
Cricket – Personalize just about anything in your life, from t-shirts, to water bottles, to greeting cards. The creative Mom in your life is sure to love this one!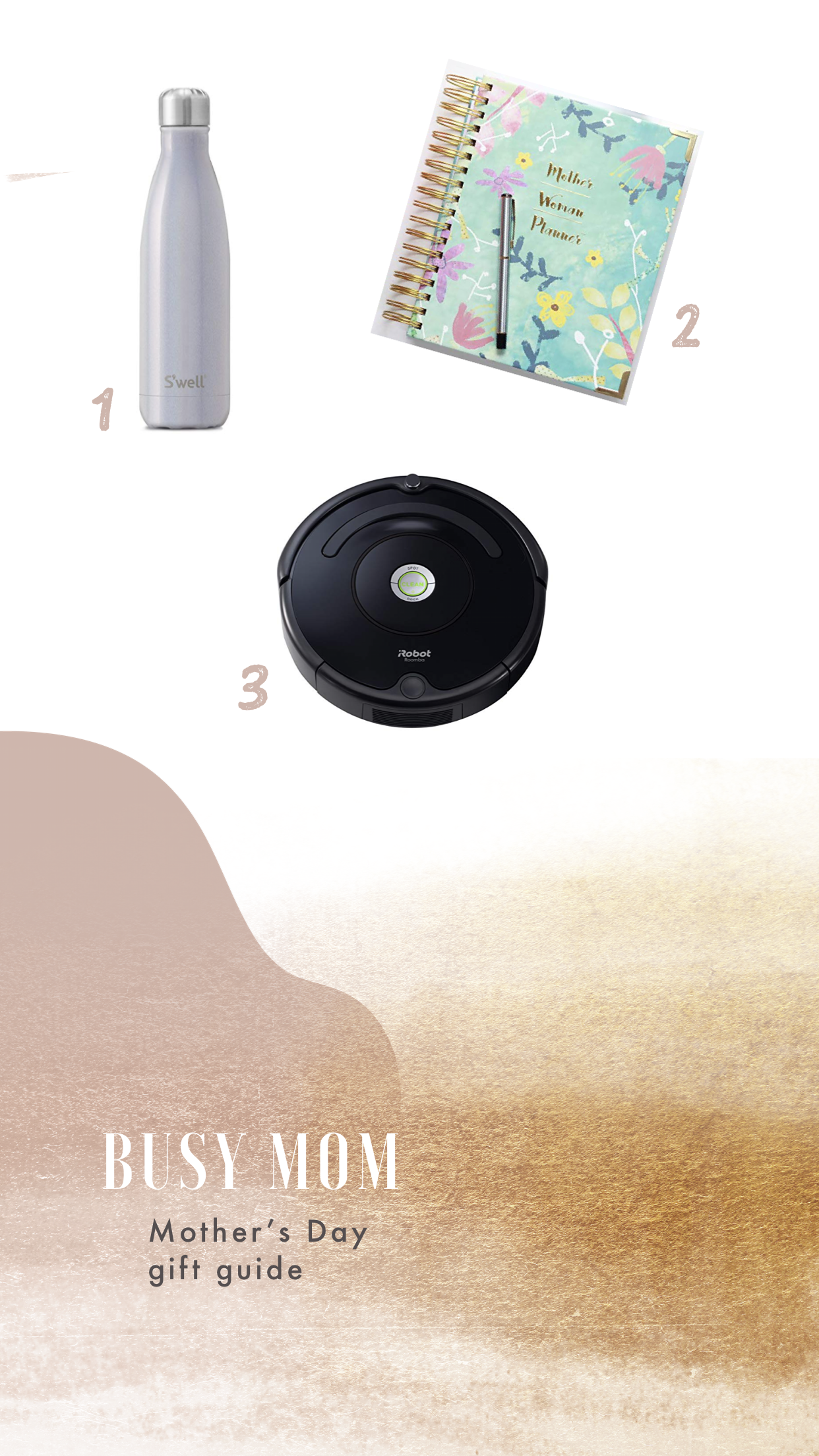 BUSY MOM
Swell Water Bottle – Every mom on the go needs a Swell Bottle! It will keep your beverages cold for 24 hours or hot for 12 hours.
Planner – This beautiful 'mom' planner is great for a busy schedule and keeping everything organized!
Robot Vacuum – Who has time to clean? Not me!!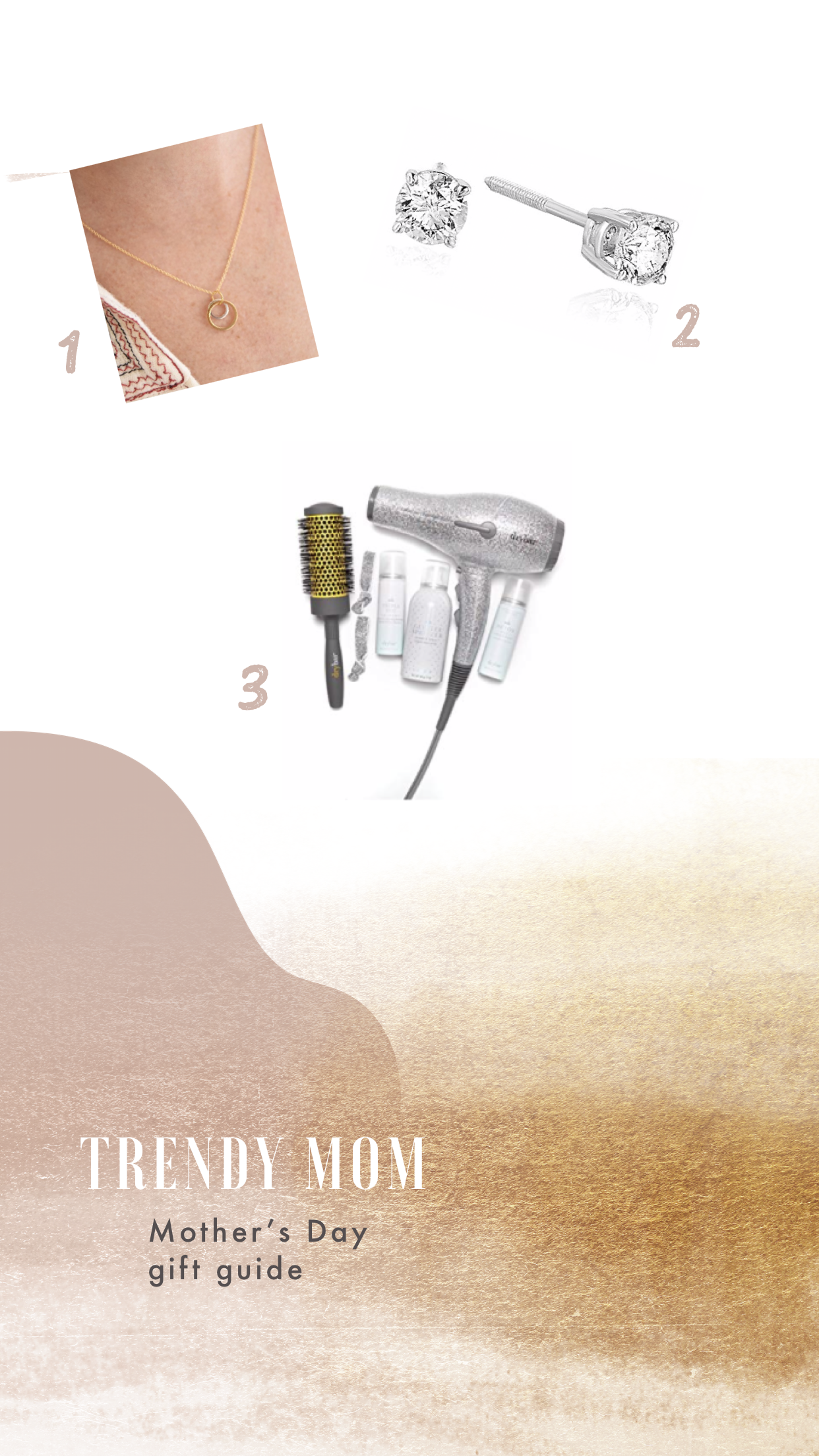 TRENDY MOM
BOJ Necklace – A sweet and trendy gift for the mom in your life. I designed this beautiful Mother's Day necklace with the talented Erin McDermott, and 100% of proceeds will go to The Samantha and Kyle Busch Bundle of Joy Fund. A gorgeous necklace for great cause!
Diamond Earrings – Can you really go wrong with diamond earrings? Absolutely not! These are gorgeous and a great price.
Glitter Dry Bar Gift Set – Okay, I need this like yesterday!!! How awesome is this Dry Bar set? A blowout at home? Sign me up!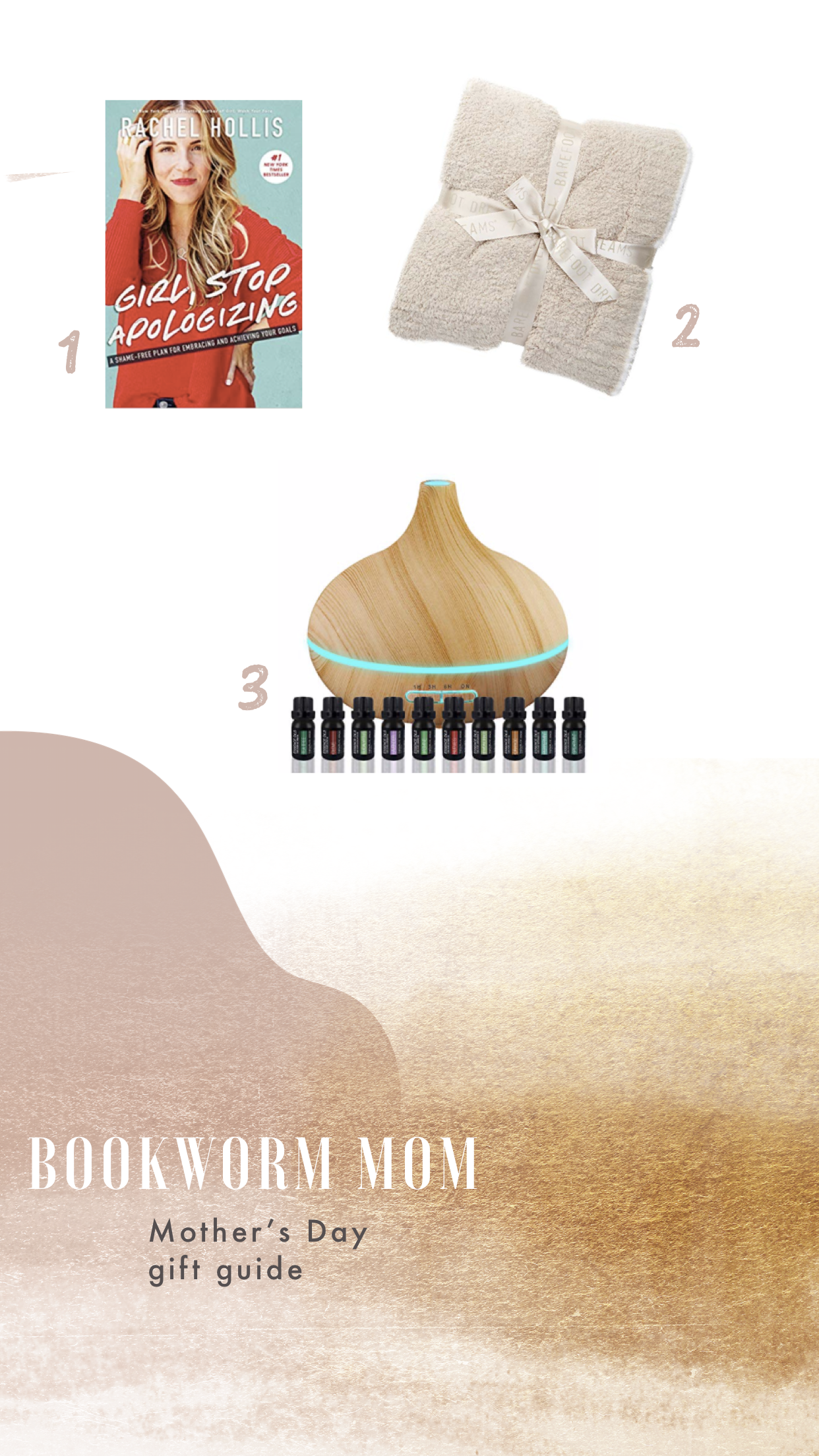 BOOKWORM MOM
Girl Stop Apologizing – By the author of Girl, Wash Your Face, this one is on my list! I can't wait to read it.
Barefoot Dreams Blanket – If you have been on Instagram over the past year, chances are, you've heard about this blanket! Softest.blanket.EVER!!!
Oil Diffuser + Oils – Essential oil kit that the bookworm in your life is sure to love!! So many benefits!
Can't wait to see all the mama's with their new gifts. Be sure to tag me in all of your photos. What is the best Mother's Day gift you have ever given/received?