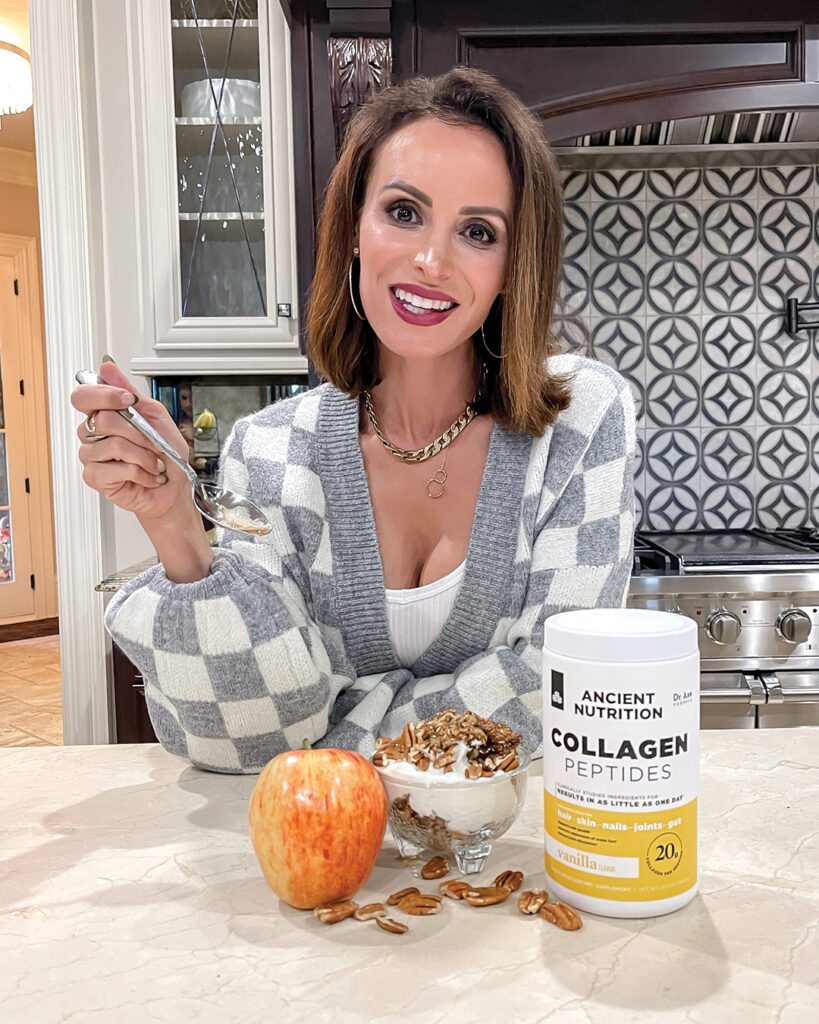 Hello fall and yummy treats but here's one for you packed with health benefits! As you know, I am always looking for ways to add extra protein and supplements into my daily routine. One supplement I absolutely love is collagen. Collagen helps support strong hair, skin, nails, joints, and even your gut. As someone who has struggled with hormonal hair loss, you better bet I have collagen every day!
Ancient Nutrition's Collagen Peptides have head-to-toe benefits and can show results in as little as one day! It comes in a few different flavors such as Vanilla, Orange, and Unflavored. I love pairing the vanilla in my coffee in the morning or in sweets such as this apple cinnamon baked oats.
This apple cinnamon baked oats is seriously one of my favorite make-ahead breakfasts. It's packed with healthy carbs and protein to keep you full and energized throughout the day. I make a big batch of it Sunday night or Monday morning and will store it in the refrigerator all week. It makes my morning routine so much easier- just heat up a little bit and serve with Greek yogurt, pecans, and maple syrup!
I love it for breakfast, but it could also just be a great afternoon snack or even a dessert!
INGREDIENTS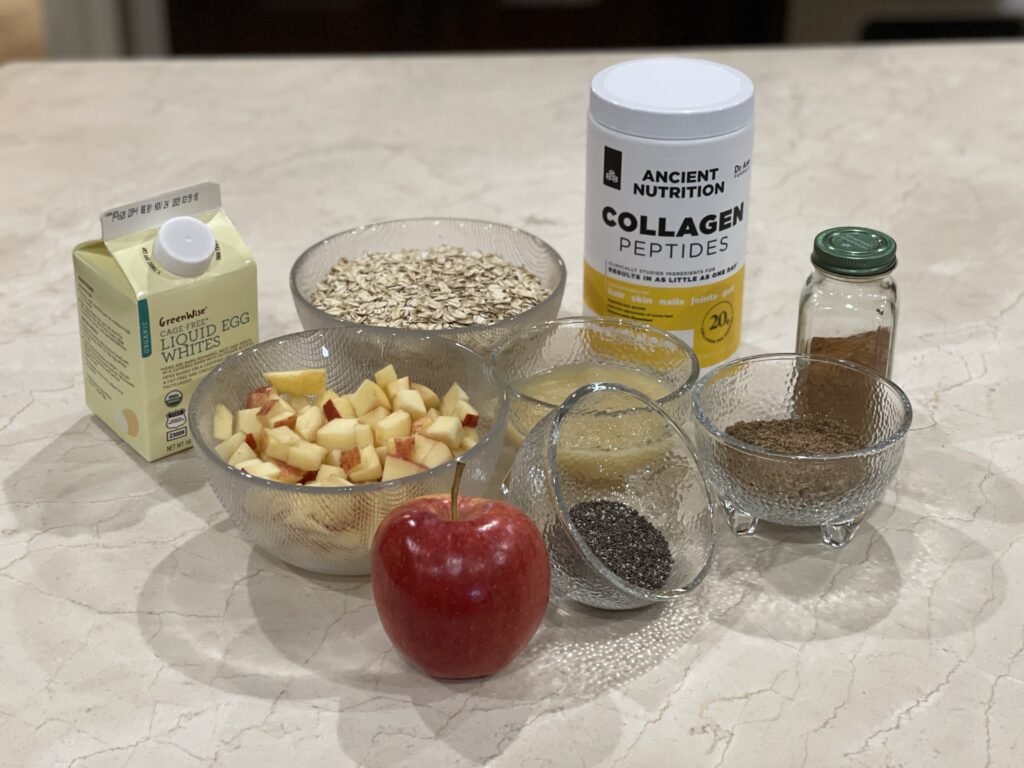 1 cup unsweetened apple sauce
4 scoops of @ancientnutrition vanilla collagen peptides
FOR SERVING
INSTRUCTIONS
Preheat your oven to 350
Combine all ingredients except Greek yogurt, pecans and maple syrup into a bowl, mixing until you get a good thick consistency
Transfer to a greased oven safe dish
Bake for 15-20 minutes until golden brown
Scoop out desired amount and serve warm with Greek yogurt
Top with pecans and maple syrup
If you want to try Ancient Nutrition's Collagen Peptides, check them out on Amazon!