Love the cat eye look but your hand is too shaky or you just struggle to get the winged-out tip to look perfect? Meet your new bestie, Benefit's They're Real! Push-Up Liner. This gel liner pen boasts to hug your lash line for 24 hours and, therefore, make your eyes look bigger.  As a girl who wings out her eyeliner to go to the grocery store, I had to give this a try because it claims to save a lot more time than your typical pot and brush liner (Bobbi Brown is my favorite splurge and ELF is my favorite save in this category).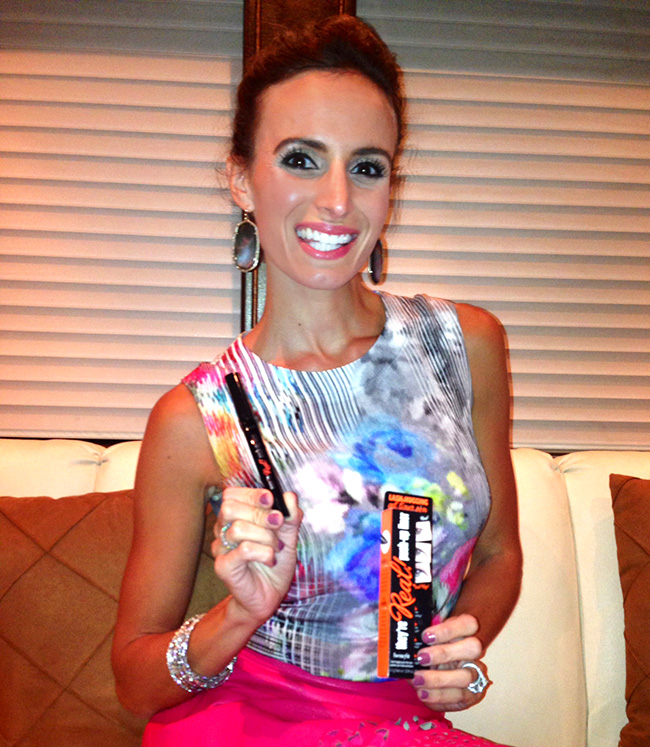 After I purchased the product, the first thing I noticed was that you have to twist it a bunch of times to finally get the product out.  The problem here is that, if you are impatient like me, you will twist it too much and then a big glob will come out which you will have to wipe off, wasting a little of the product.  So the moral of the story is, be patient when you use it the first time! The gel liner comes out at an angle on the flexible tip. Make sure you don't have too much liner out or it's hard to work with. I like to keep it so I can see just a little bit of the liner coming out of the pen tip.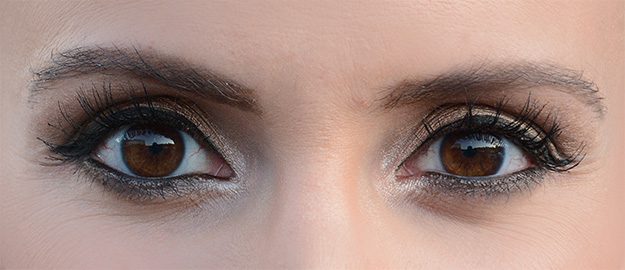 The directions say that you can create dash marks on your eyelid by pressing the pen to your lash line and then you can essentially connect the dots.  I, however, just drew the line on my own.  I like to start in the middle and line my eye and then in one continuous motion create the winged tip.  I then go back and do the inner corner to the middle. With this part, I usually go over it one last time to create a thicker line to create a dramatic look.   On a demo video by Benefit posted on Sephora.com, I saw you can also simply press the tip on the outside of your lid and basically stamp on the wing.  I haven't tried this because, honestly, it's really easy to just draw it on but do whatever is easiest for you! It might take a little practice but you'll get the hang of it, I know it!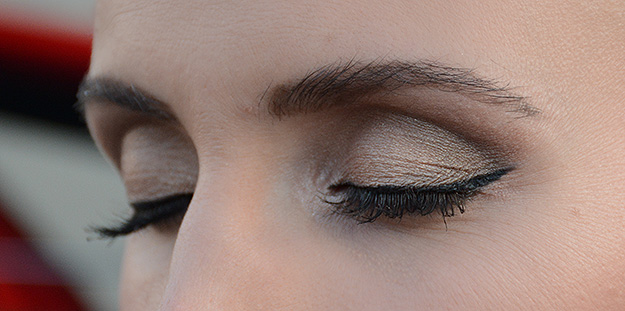 It's really easy to use this pen and the winged-out tip it creates looks perfect each time.  You can make it subtle or very dramatic with ease.  Also, the liner does hug my lash line better than any other liner I have used.  Finally, this stuff stays!! No joke: I put it on around noon on Sunday before the Atlanta race and by the time we finally got home around 3:00 am, this liner looked like I had just put it on! It lasted through extreme heat and humidity and it comes off with regular eye make-up remover.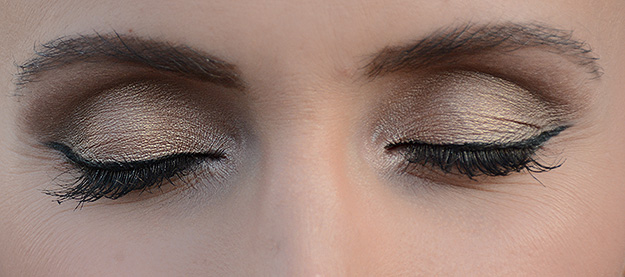 Nothing is perfect though and there are some negatives with this.  First, sometimes when you go back to use it and take the cap off, a big glob has come out…what a waste of good product! Next, you can't really use it on your bottom lash line and, for $24 a pen, that's a bummer! The bottom lashes are where you need a really clean bold line sometimes. Also, when you twist the bottom, you always have to be careful because you can never be too sure how much will come out. It's a little inconsistent there.
It's definitely worth a try though! Let me know how it works for you!