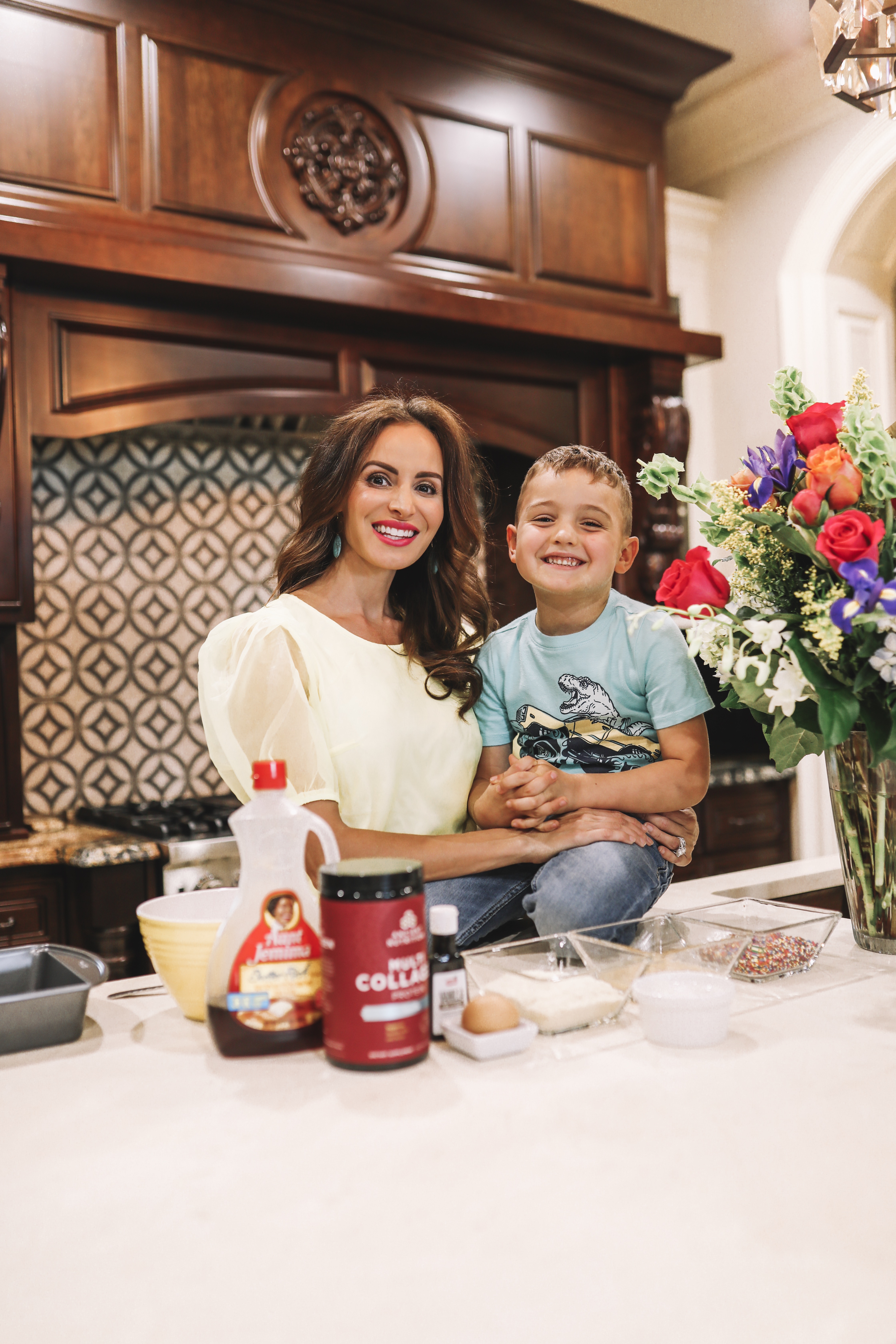 Can you believe that Brexton is going to be FIVE on Monday?! Where the HECK did the time go?! I feel like it was literally just yesterday that he was born, and we got to hold him in our arms for the first time. It's been so AMAZING to see him grow into the INCREDIBLE boy that he is. He's so funny, charming, social, and always loves to help me with a recipe or two 🙂
⁠
In celebration, Brexton wanted to make a treat for his birthday, so we decided on Birthday Cake Protein Bites! What's nice about these is that Brexton can get his fun, kid-friendly treat without all the guilt that typically comes with a cake. We used the Ancient Nutrition Multi Collagen Protein Powder to make sure that they're protein-packed to keep us full for a longer period of time so we don't need to eat the ENTIRE plate of them in one sitting (even though we wanted to!!).
⁠
Below, find the super simple and quick recipe plus a video to walk you through the entire process!

Ingredients:
1 cup Almond Flour
1/2 cup Applesauce
1 Egg
1/4 cup Ancient Nutrition Vanilla Multi Collagen Powder
1 tsp. Vanilla Extract
1.5 tbsp. Maple Syrup
1/5 tbsp. Coconut Oil
Sprinkles
View this post on Instagram
Directions
Start off by mixing together your almond flour, applesauce, egg, Ancient Nutrition Vanilla Multi Collagen Powder, vanilla extract, and the maple syrup.
Once this is mixed together, add it into a baking pan and bake your cake for about 15-20 minutes or until the cake is cooked all the way through.
Once it's fully cooked and cooled, remove the cake from the baking dish and mash it into a bowl with the coconut oil.
The consistency will become thicker, and you'll be able to grab chunks and press together to create a ball shape.
Take the protein ball, and roll it into your bowl of sprinkles. Voila!
Want to see more recipes like this one? Let me know what you'd like to see next in the comments.