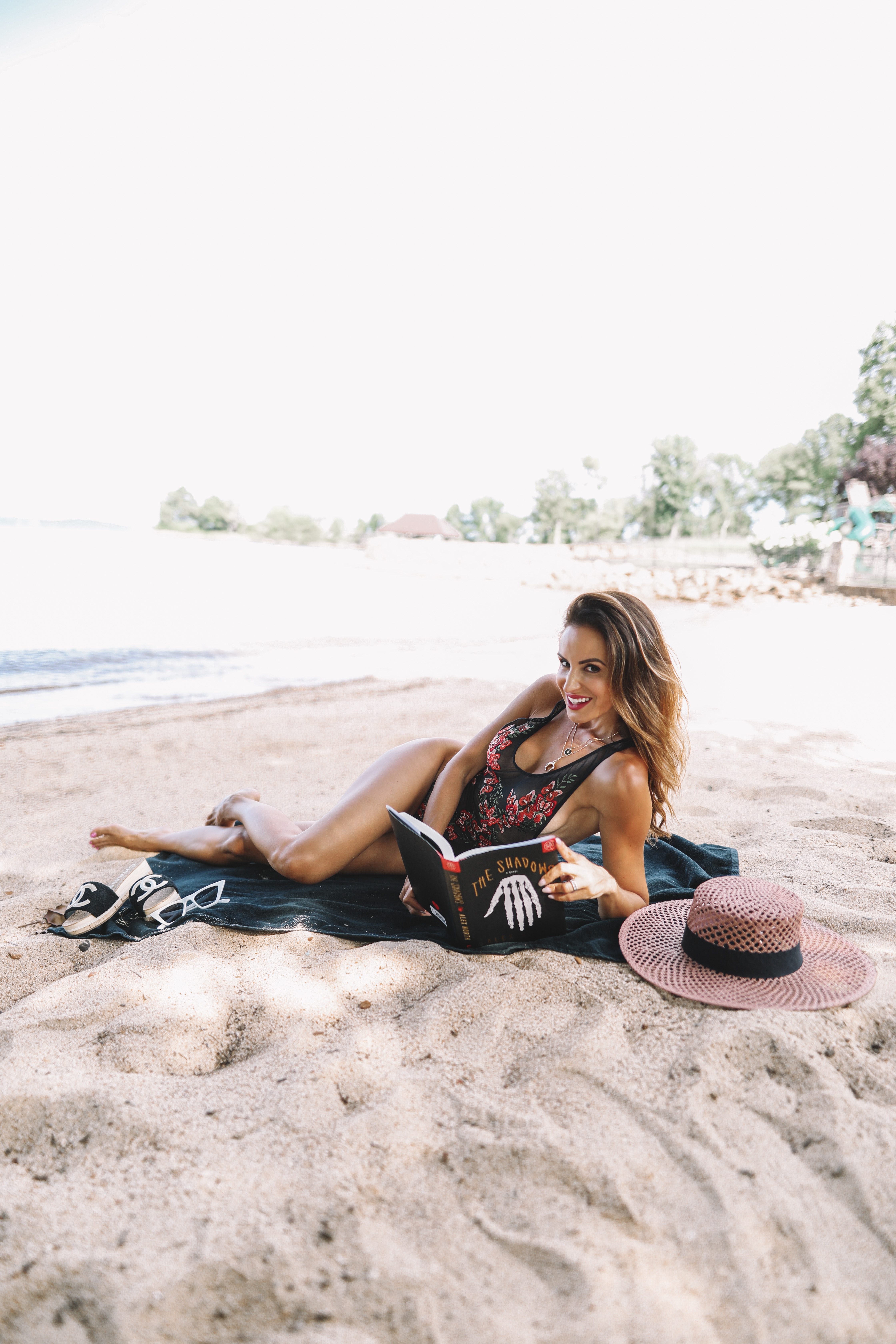 This blog post was sponsored by Book of the Month but all opinions are my own.
I have always loved to read since I was little! Getting lost in a book has always been one of my favorite things to do (my mom is the same way!). I have always been a murder mystery/thriller fan but as I get older, I'm enjoying more and more memoirs, self-help books, and those with a strong female main character.
Sometimes I end up getting SO involved that I finally look up at the clock, and it's literally the middle of the night! That being said, I've actually gone through quite a few of the books I've wanted to read this year already! I've been trying to devour all the books that I've had on my to-read list. I've read Harlan Coben's new book, got lost in Lisa Gardner's Detective D.D. Warren series, discovered the author Kate White and learned about some fascinating women through their memoirs.
Now at this point, I'm dealing with the struggle that is not knowing what the heck to read next! You can spend hours searching for the right book and reading reviews only to start in on something that you don't love.
The perfect solution to my "UGH WHAT DO I READ NOW!!" problem and to ensure it's going to be a great read is my Book of the Month subscription. If you haven't heard of this incredible service, Book of the Month is a monthly subscription designed for book-loving millennial women that focuses on helping you find new reads EACH month!
On the first of the month, they announce FIVE new book choices that members can choose from. These books are vetted by their experts, book clubs, writers, editors to find you the absolute BEST reads. They also have different genres for you to pick from so you can opt for a thriller, romance — you name it — all depending on what you're in the mood for that month. You can pick one — that's included with your monthly fee — or add-on up to TWO more if you'll have some extra free time to dig into multiple great novels during that month.
After you choose your preferred title, they pack up your new book/s and send them off only for them to land on your doorstep ready to indulge in a few days later — for only $14.99/month (stay tuned until the end where I'll be sharing an awesome discount code for first-time members!). What's even cooler is that Book of the Month is commitment-free and you can skip any month. When they release the titles at the start of the month, if you're not feeling any of them, just don't choose a book for that month, and you won't be charged!
This month, the book I'm most excited about is The Shadows by Alex North. In classic Samantha fashion, it's a murder mystery (duh). I'm ALL about my thrillers! This book follows a boy named Paul Adams whose best friends are all murdered in such a shocking manner that it inspires multiple copycats in the coming twenty-five years. A quarter-century later, Paul Adams has the feeling that he's being watched and followed, and it reminds him of the most unsettling thing about the murders — the murderer was never found.
Ready to get started with Book of the Month? Click the link and use code SAMANTHA to get your first month for only $9.99! Which title are you excited to read with your subscription?!