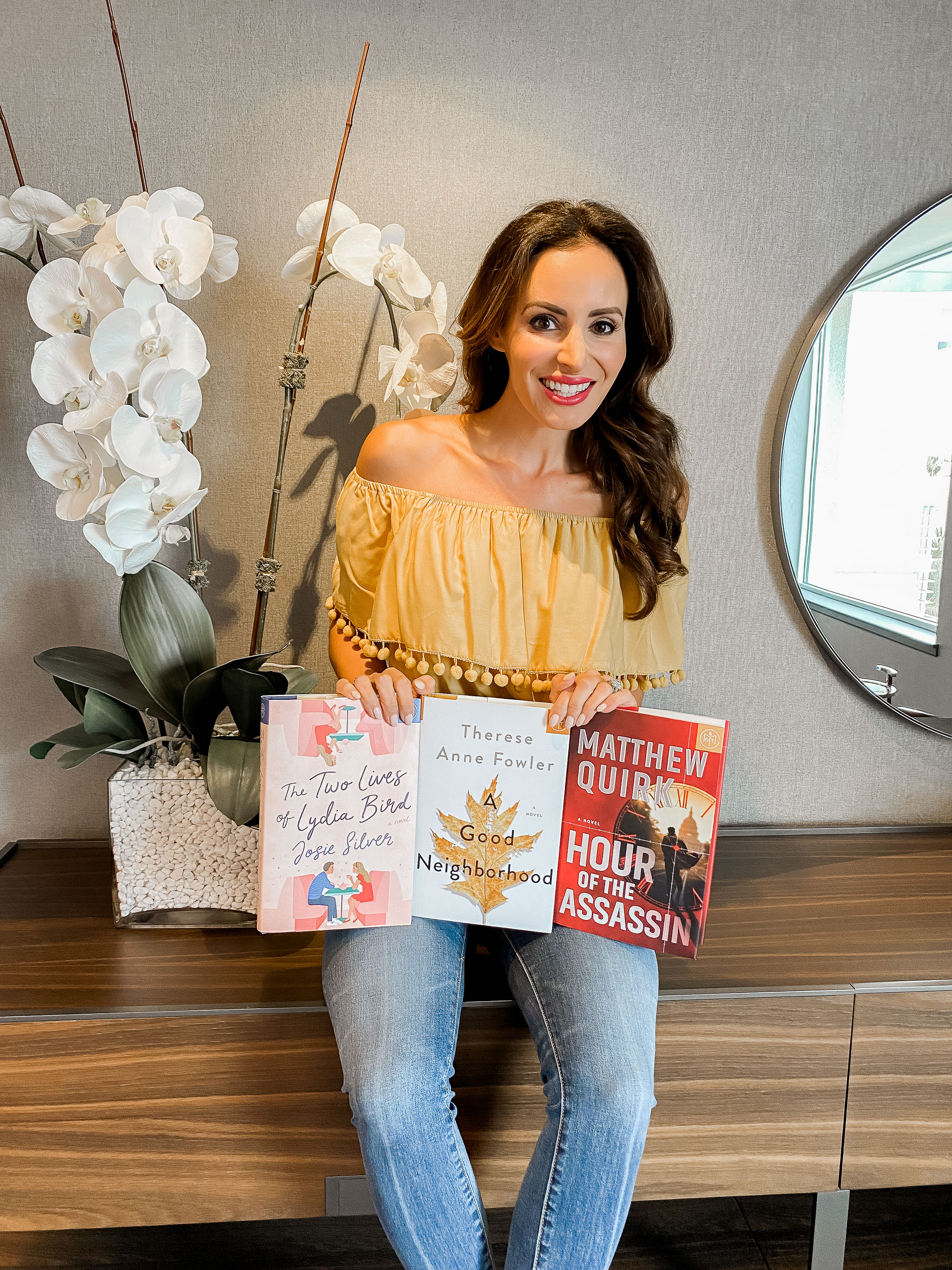 This blog post was sponsored by Book of the Month but all opinions are my own.
As you guys know, I am a huge reader. Besides working out, it's my only other "me" time activity I really try to take for my sanity. I absolutely love getting lost in a good book, and sometimes I'm up to the wee hours of the night because it's just too good to put down! After I get to the last page of a book and finish, my first thought is "what the heck am I going to read next?!"
This is just one reason why I love my 
Book of the Month
 subscription. If you haven't heard of this genius service, 
Book of the Month
 is a monthly subscription that focuses on helping you find new books. Each month, they announce five new book choices that members can choose from. These books are vetted by their experts, book clubs, writers, editors to find you the VERY best books. They also have different genres for you to pick from so you can keep getting all the thrillers you want or try a romance to change it up. You can pick one (that's included with your monthly fee) or add-on up to two more if you'll have some extra free time to dig into multiple great novels during that month.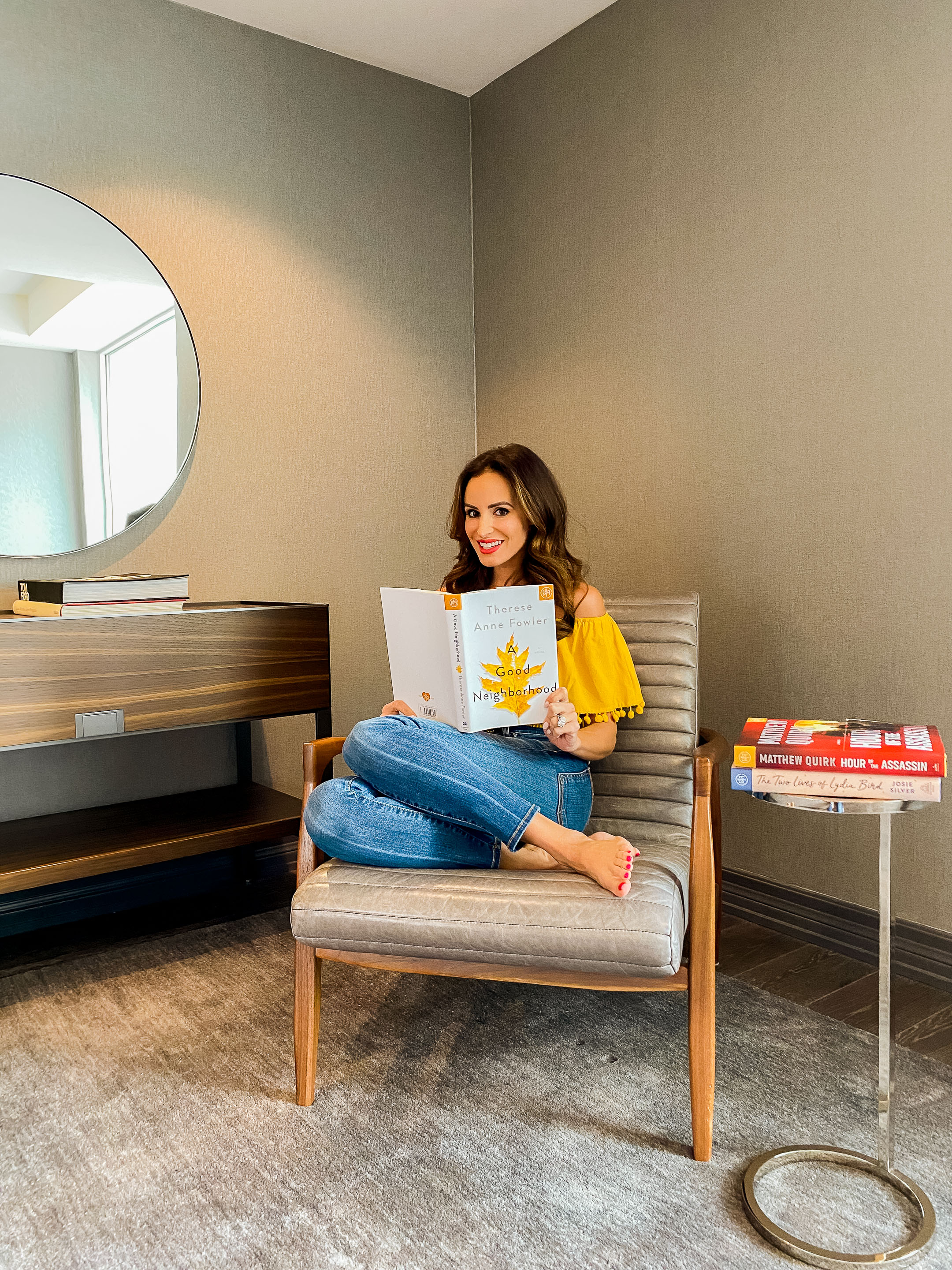 After you choose your preferred title, they pack that beauty up and ship it off so that it lands right on your doorstep for only $14.99/month (stay tuned until the end where I'll be sharing an awesome discount code for first-time members!).
I'm all about a good thriller! It's totally my favorite genre to read. Something about it really keeps me at the edge of my seat and ready to turn the pages until I hit the end. This month, my favorite title was Matthew Quirk's Hour of the Assassin, which is about a former CIA agent framed for murder. They also offer four other great titles that I can't wait to get my hands on like A Good Neighborhood which they describe as, "A teenage romance that throws two families into chaos, striking tensions between race and class in a quaint suburban town." It's further described as heart-wrenching and with all the great reviews — aside from thrillers that I'm obsessed with — I needed to read this too!
Ready to get started with 
Book of the Month
? Click the link and use code 
SAMANTHA
 to get your first month for only $9.99! Which title are you excited to read with your subscription?!