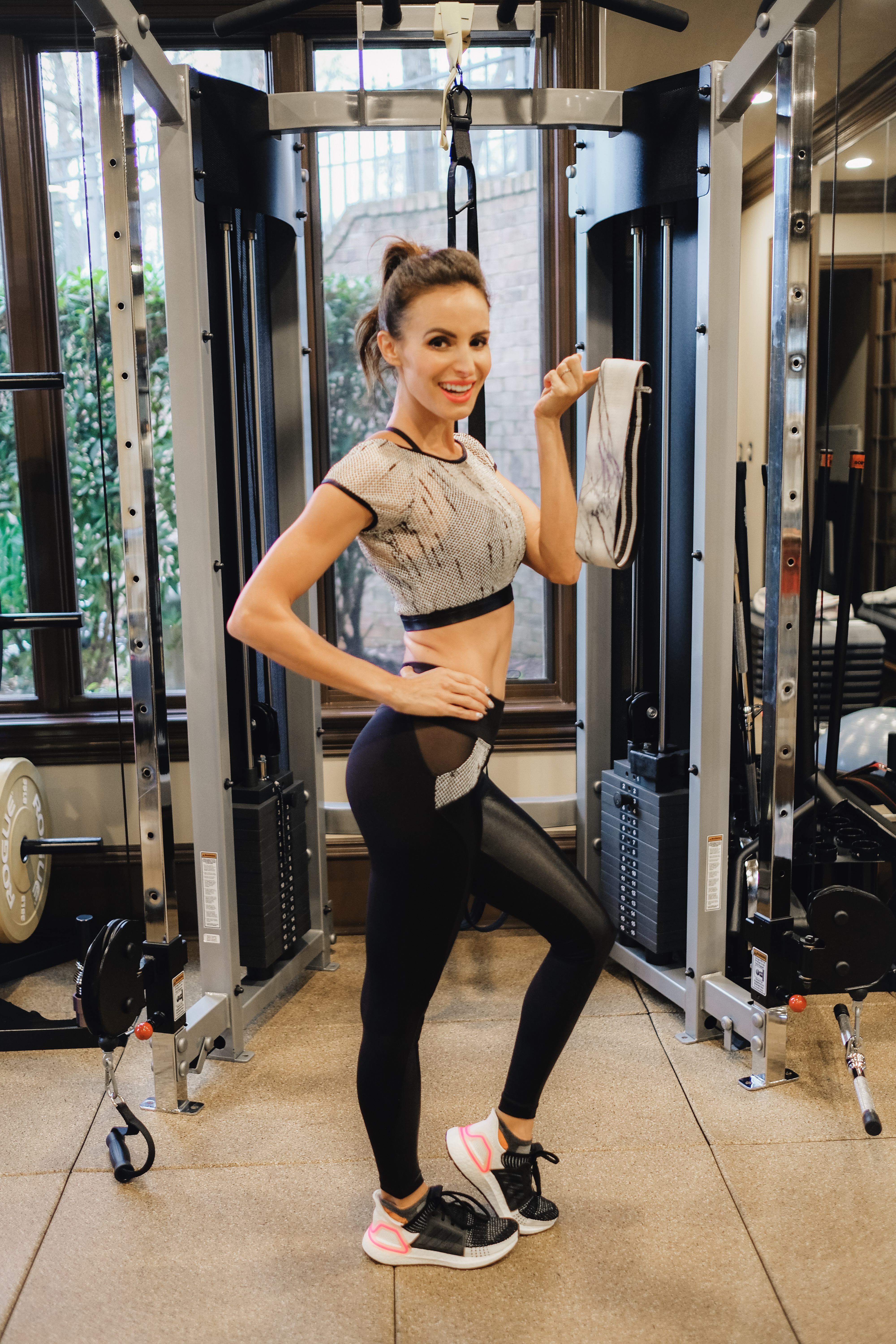 With bikini season sneaking up on us quicker than we're ready to accept, now is the prime time to start really working those glutes for a strong AF backside and booty. Sure, we could opt for a booty circuit that will give you a bit of a challenge, but if you're aiming to get toned and perky as quickly as possible, adding a workout band into your routine can make the difference of feeling it in the morning and feeling it with each step the next day (I suggest thinking ahead when doing a tough workout to make sure you don't have any hikes or walks around the mall planned for the next day, ha!).
When it comes to workout bands, I've tried many different brands, and the SuzieB Fitness Glute Band is definitely my go-to (click here to see all the great options she offers!). These bands are definitely my favorite because they don't slip around like many plastic options I've tried in the past do, and they come in so many different fun prints, it makes me want to collect them all and coordinate them with my workout wear, haha!
Whether you're a seasoned fitness enthusiast or you're just beginning your workout journey, these workouts are simple and can easily be done with or without the band (the band will add resistance making the workout more challenging, of course). We'll start off on our feet, move down to the mat onto our backs and then flip over onto our hands and knees to really make sure we're incorporating workouts that will work every. single. part. of that booty.
Banded Booty Burner Circuit
Squats (15 reps)
Side Lifts (15 reps on each side)
Reverse Lunge with Knee Up (15 reps on each side)
Bridges (15 reps)
Hip Bridge Knee Opener (15 reps)
Alternating Knee Raise (15 reps)
Side Leg Lifts (15 reps on each side)
Clamshells (15 reps on each side)
Straight Leg Extension (15 reps on each side)
Bent Leg Pulse (15 reps on each side)
Donkey Kicks (15 reps on each side)
Fire Hydrants (15 reps on each side)
Repeat this entire circuit two times (or three if you're really looking for a burn).