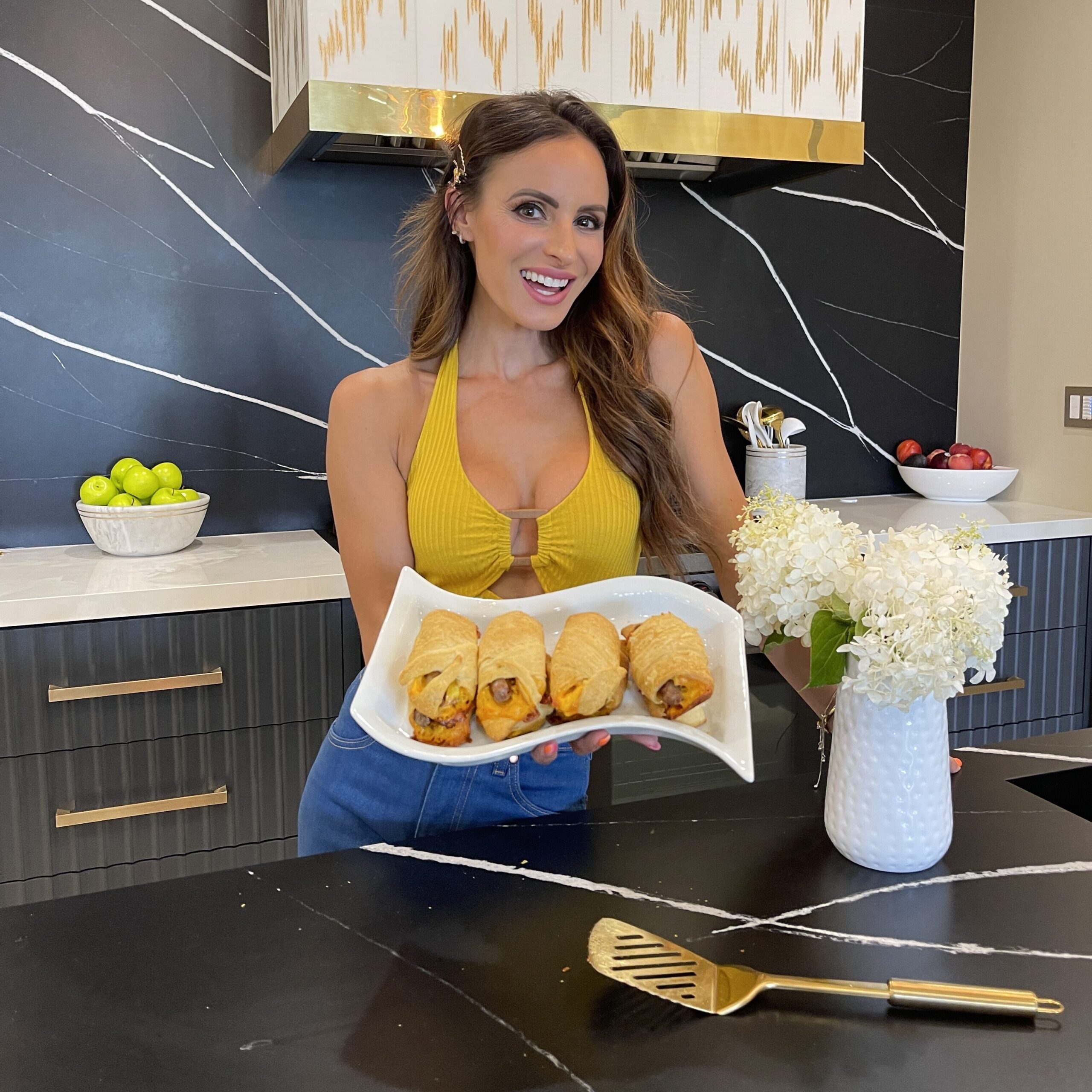 You guys absolutely loved my taco rollup recipe, so I decided to put a breakfast spin on them! These delicious croissants are filled with breakfast sausage, eggs, and cheddar cheese. You can make these breakfast rollups quick and easy in the morning or meal prep them for the week.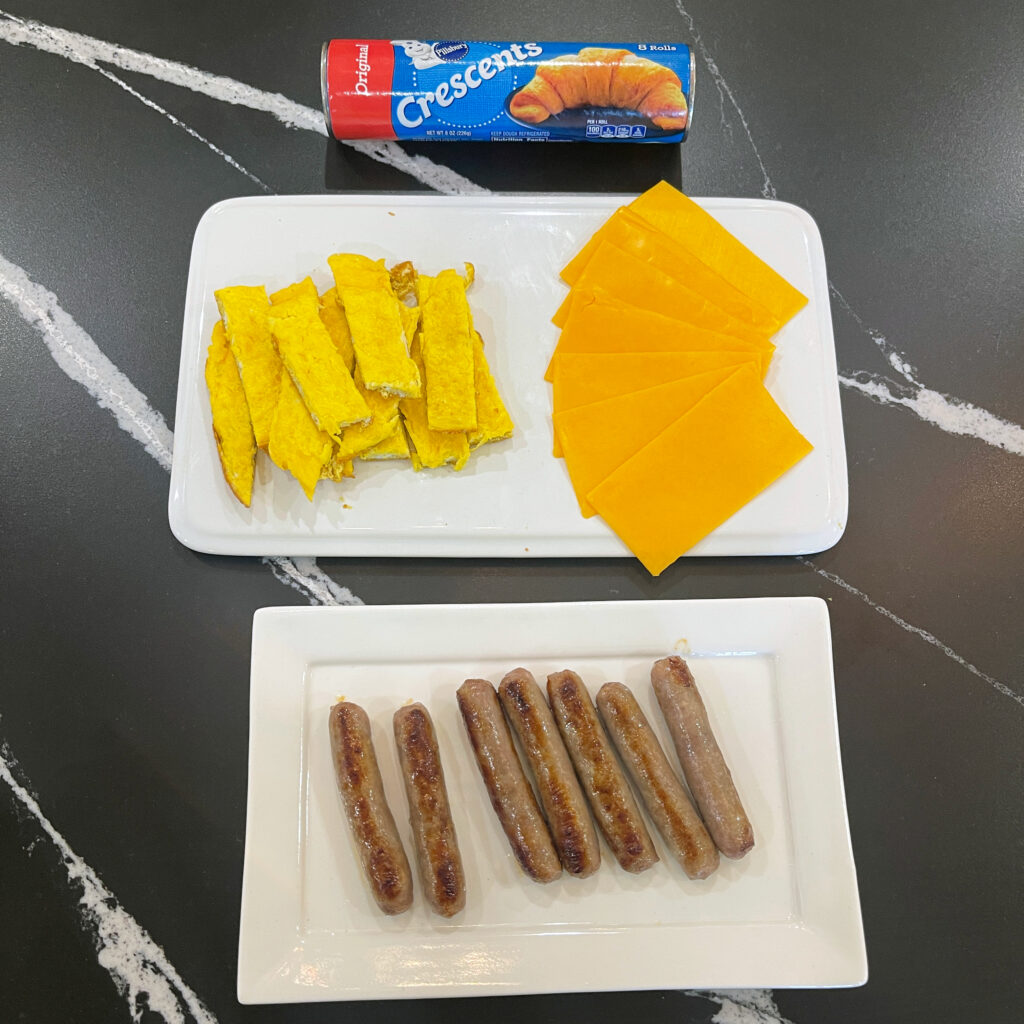 Ingredients
1 Package of Crescent rolls
1 Package of breakfast sausage links
3 Eggs
Cheddar Cheese Slices
Instructions
Preheat oven to 350 
Cook sausage links according to directions
Whisk 3 eggs and add to a pan to fry or scramble (whichever you prefer)
Roll out the crescent rolls and place half a slice of cheddar cheese
Top with your sausage link and egg
Roll up and then bake for 15-20 minutes, until golden brown 
Enjoy!