I can't lie to you: passing racks and racks of adorable girls' clothing at the big department stores made me so frustrated once I got to the boys' section, only to find a small selection of clothing covered in the same old boy-themed things you always see! I wanted to find cute, trendy items for Brexton! Where were they?!!? I decided to turn to Instagram and Etsy and there they were! I have found so many amazing stores with unique products created and produced by mamas themselves so you know they know what they're doing and that the items are made with love and quality! I wanted to put together a list for you mommies, and soon-to-be-mommies, so you too can find where to score the coolest apparel, pacifiers, blankets, crib sheets and so much more for your little ones.
Again, I have to give a shout out to these hard-working Moms who exude so much creativity! I'm honored to have Brexton wearing your items and love that I have gotten to know so many of you personally!
Modern Burlap: If you love the black and white look, this shop is for you! From blankets to apparel, their simple and understated designs make a huge impact! Shop Here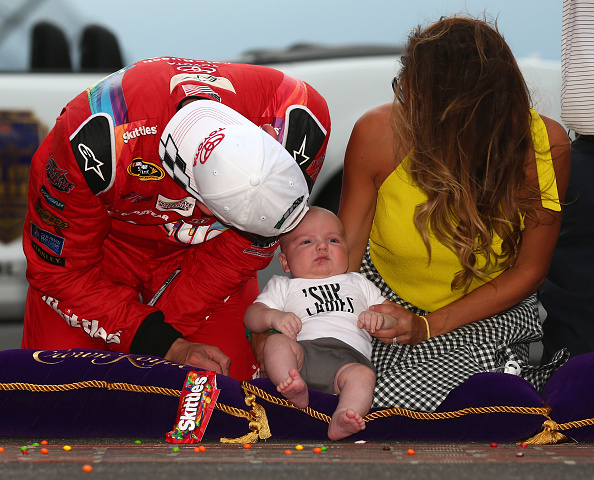 Twinsiez Baby: Want your son to make a statement before he can even talk? Well, these shirts are for you! They are all edgy and hilarious, just like Brexton's "Drink Bottles and Date Models" onesie! Use code babybusch20 for 20% off your purchase. Shop Here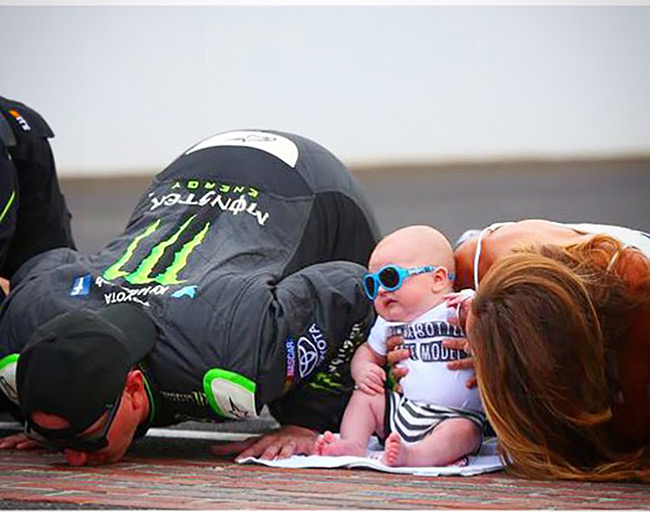 Monsters Under My Bed Co: Your little one won't be afraid of monsters anymore when he has one of these cute ones to sleep with every night! Specializing in custom monsters, double-sided bandana bibs (fantastic since one side always gets puked or drooled on in the first few minutes) and awesome clothing, Brex rocks this shop a lot! Use code HELLO for 20% off your purchase. Shop Here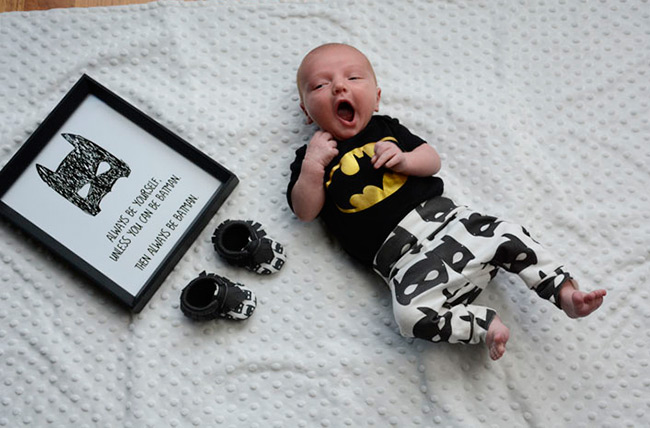 Avenue G: The summer months just get so hot so little bloomers are the best! They specialize in cool prints and also have really cute tops. Use code BrextonB for 20% off  Shop Here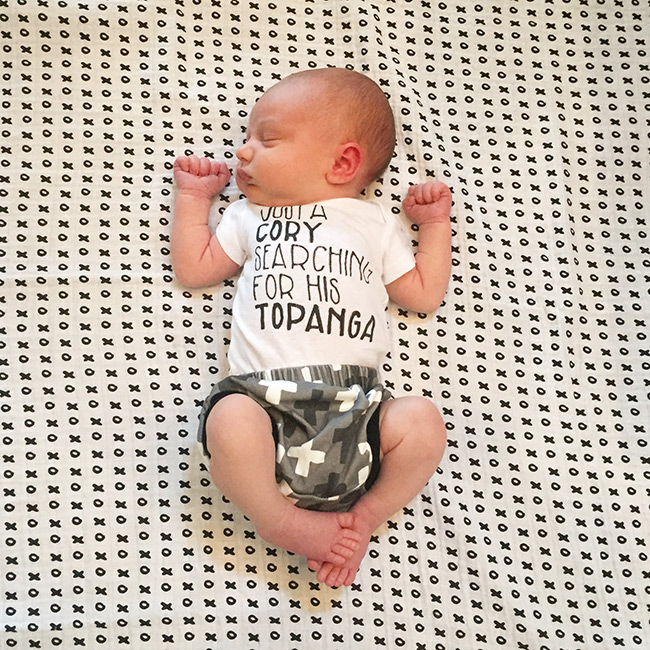 Vivie and Ash: Picture cool retro prints, like old cars and motorbikes on gender neutral cardigans and rompers with some of the most unique fabric patterns I've ever seen and you've got this store! Use Code BABYBREXTON for 15% off Shop Here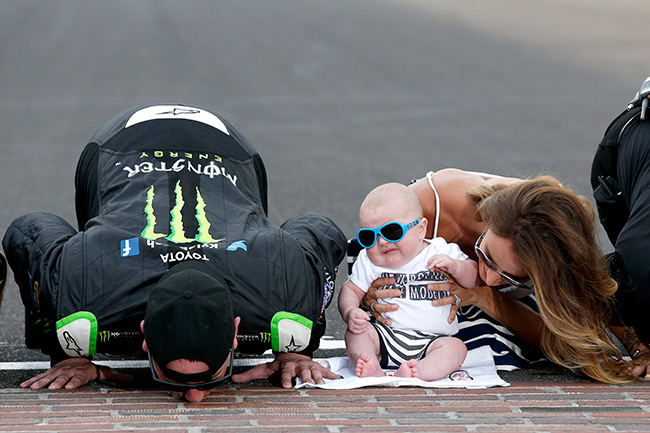 Trendy Baby Moc Shop: If you're looking for a one-of-a-kind moccasins and bibs for your little one look no further! Braxton loves to rock his superhero shoes! Use code AUGUST for 20% off! Shop Here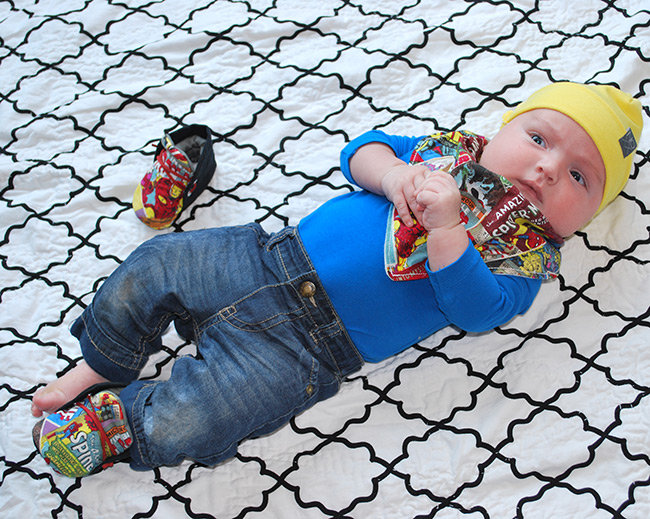 Binky Babies: Brex loves a good "paci" and these aren't only his favorite, but they are mommy's favorite too because of their awesome designs! Choose from ready-made ones with sayings like "Those Cheeks Tho" or "Hola" or have a custom one made with your baby's name, kind of like Brex's personal favorite, Busch (with checkered flags of course)! Shop Here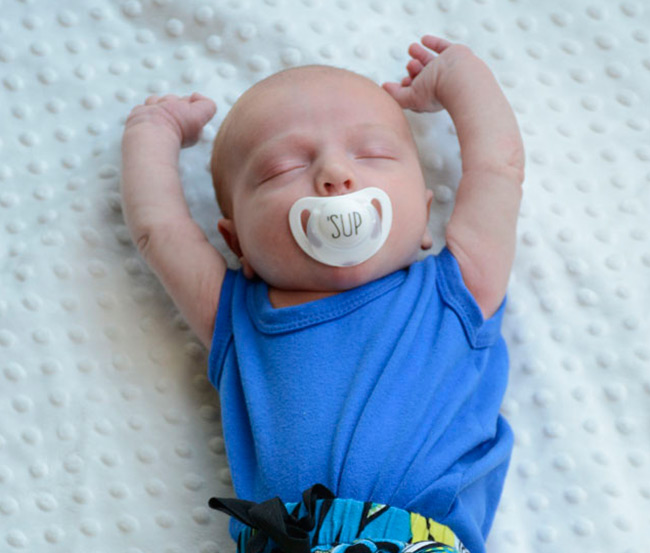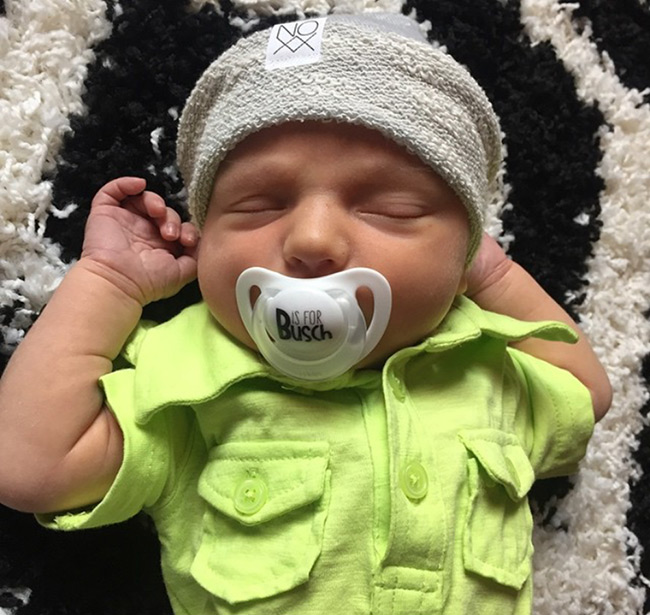 River Babe Threads: Brex's popular shirt "Dad's Biggest Fan" with the number 18 on the back came from this shop! They carry such cool apparel and always seem to be running amazing sales! I also really like the bright colors and prints they feature on their items, such as neon yellow and fun comic book print! Shop Here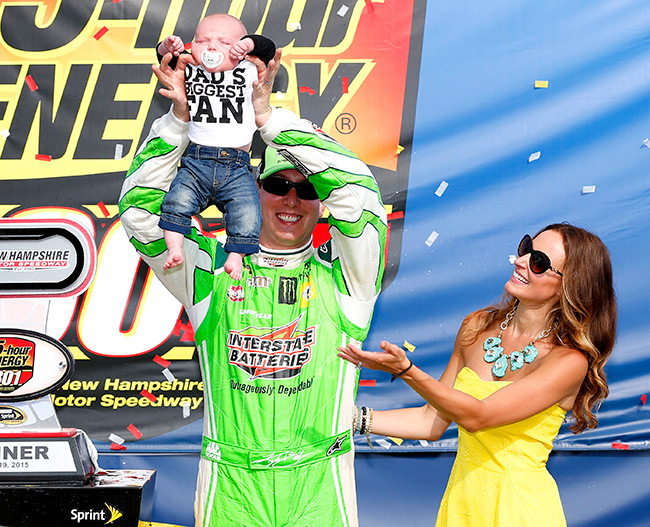 Little Wife Powerhouse and KB Cute Designs: If you are looking for awesome printed swaddle blankets, crib sheets and booty covers, these are your stores! Super soft with unique designs! Use Code SBLOVE20 for 20% off any baby blanket at Little Wife Powerhouse Shop Here | Shop KB Cute Here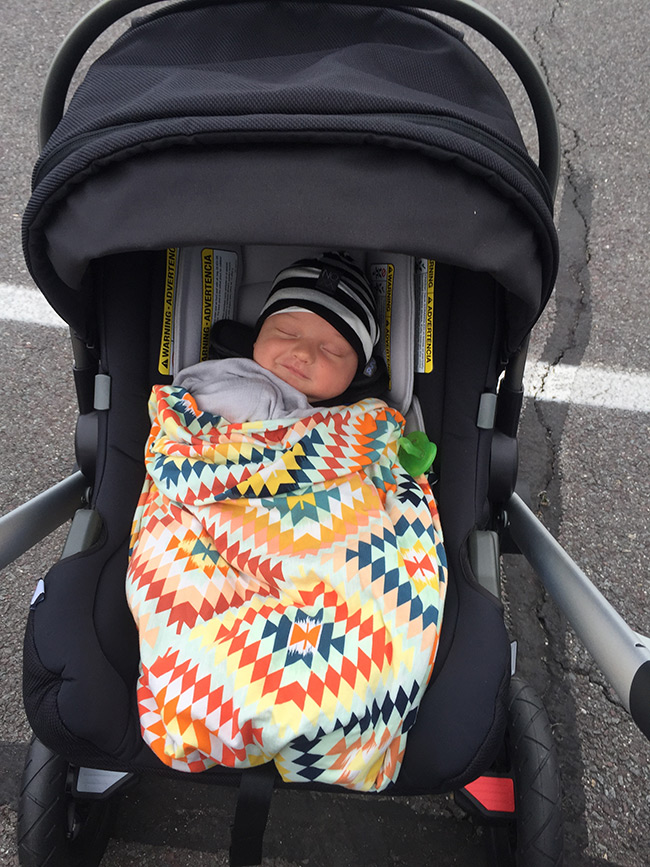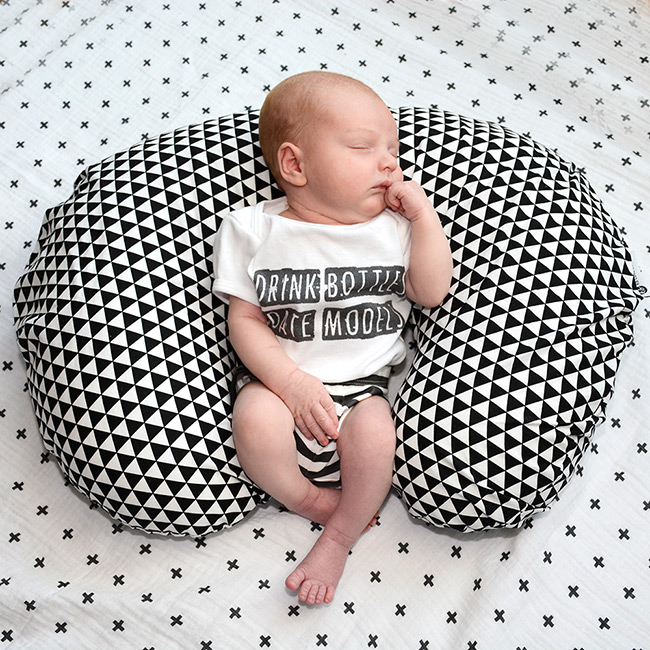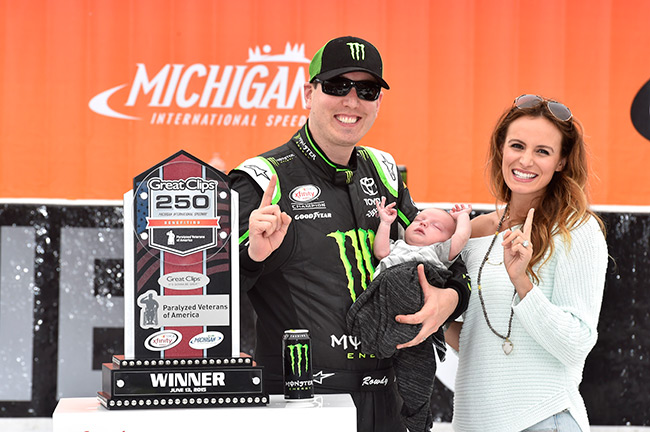 The Three Little Monkeys:  Looking for something custom painted? This creative mama has you covered! From wall initials to crosses to moccasins, if you can think of it, she can paint it!
Noxx: Lightweight beanies that are perfect for all seasons are what you will find at this awesome shop! Great colors and prints for your little one and yourself! Use code BUSCH20 for 20% off  Shop Here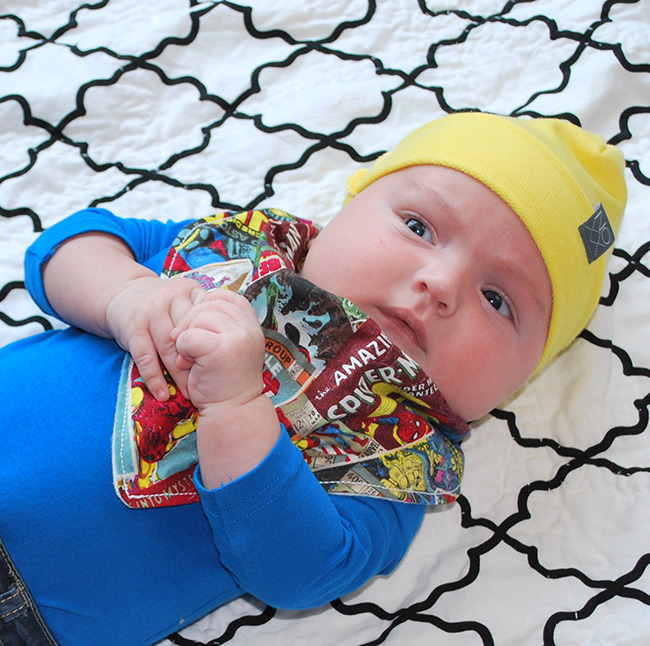 George Hats: I searched everywhere for a sun hat for Brex that didn't make him look like Gilligan! This company makes trendy sun hats to protect your little one's head while still looking cool! Use Code BREXFAVS10  for 10% off Shop Here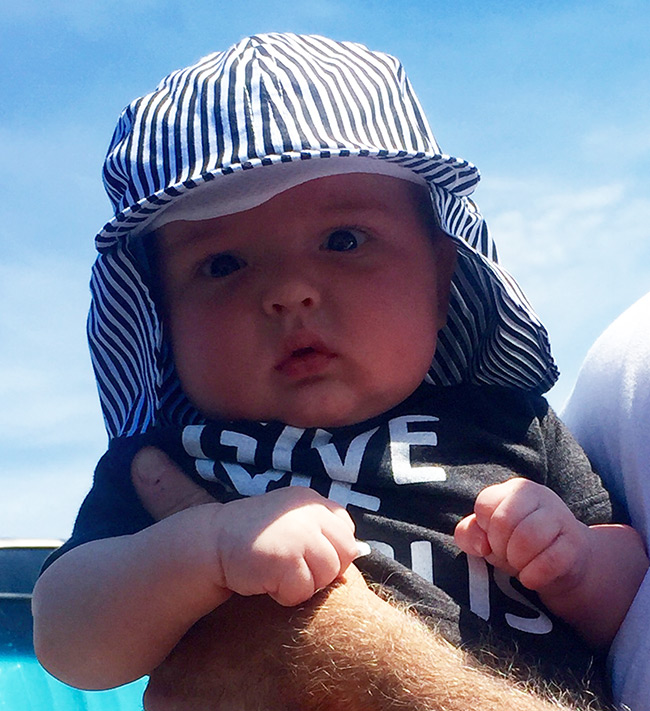 Little Faces Apparel: Trendy leggings, shorts, tees and rompers in amazing prints are what you will find here! Brex loves his leggings! Shop Here
Simply Emelia: I am obsessed with this mama because not only does she make awesome clothes for baby and mommy but her message is so powerful: "I want to raise my daughter to be a strong, God loving woman who isn't afraid to go after her dreams." Love it! Use  Code SAMANTHA20 for 20% off Shop Here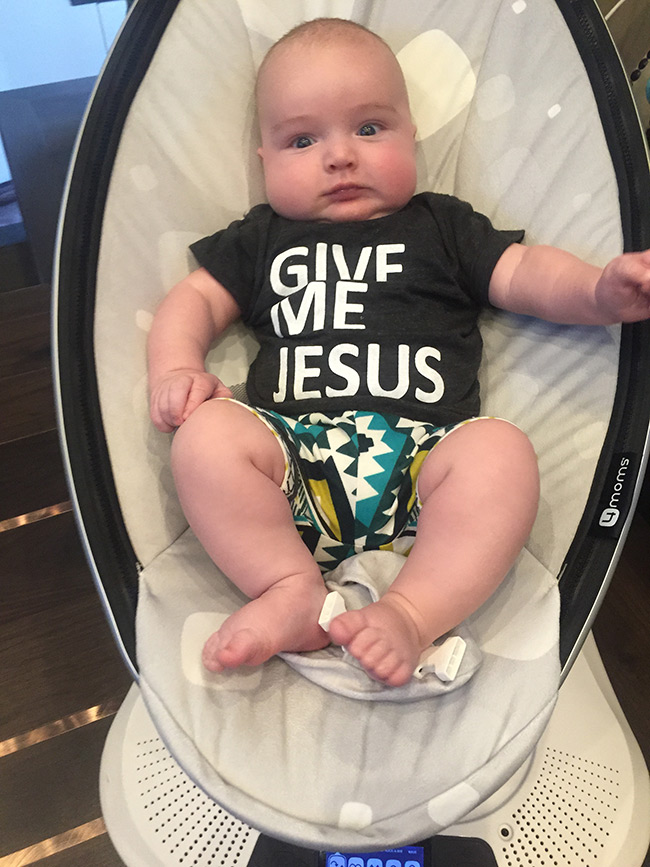 Babiators: Protect your little one's eyes with these great sunnies! They come in sizes 0-3 years and then 3-7 years and they will last awhile because of their flexible sides.  Brex loves his and his favorite place to wear them? Victory Lane! Shop Here