Do you have that one food that whenever you think of it, you can instantly smell it and it takes you right back to childhood? For me, that's Darda Dip! Funny name right, let me give you some background. My godmother's name is Carla but my little brother struggled to pronounce it and she became Aunt Darda. Somewhere along the way we lost the aunt and just like the greats of Madonna and Cher she simply had one name, Darda. And it spread- everyone called her that and to this day we still do.
But anyways back to childhood. Darda had the fun house, she had a pool and hot tub and lots of pool toys so needless to say, we lived there in the summer. After swimming for hours we were always starving and Darda use to always make this dip, probably because it was so quick and easy!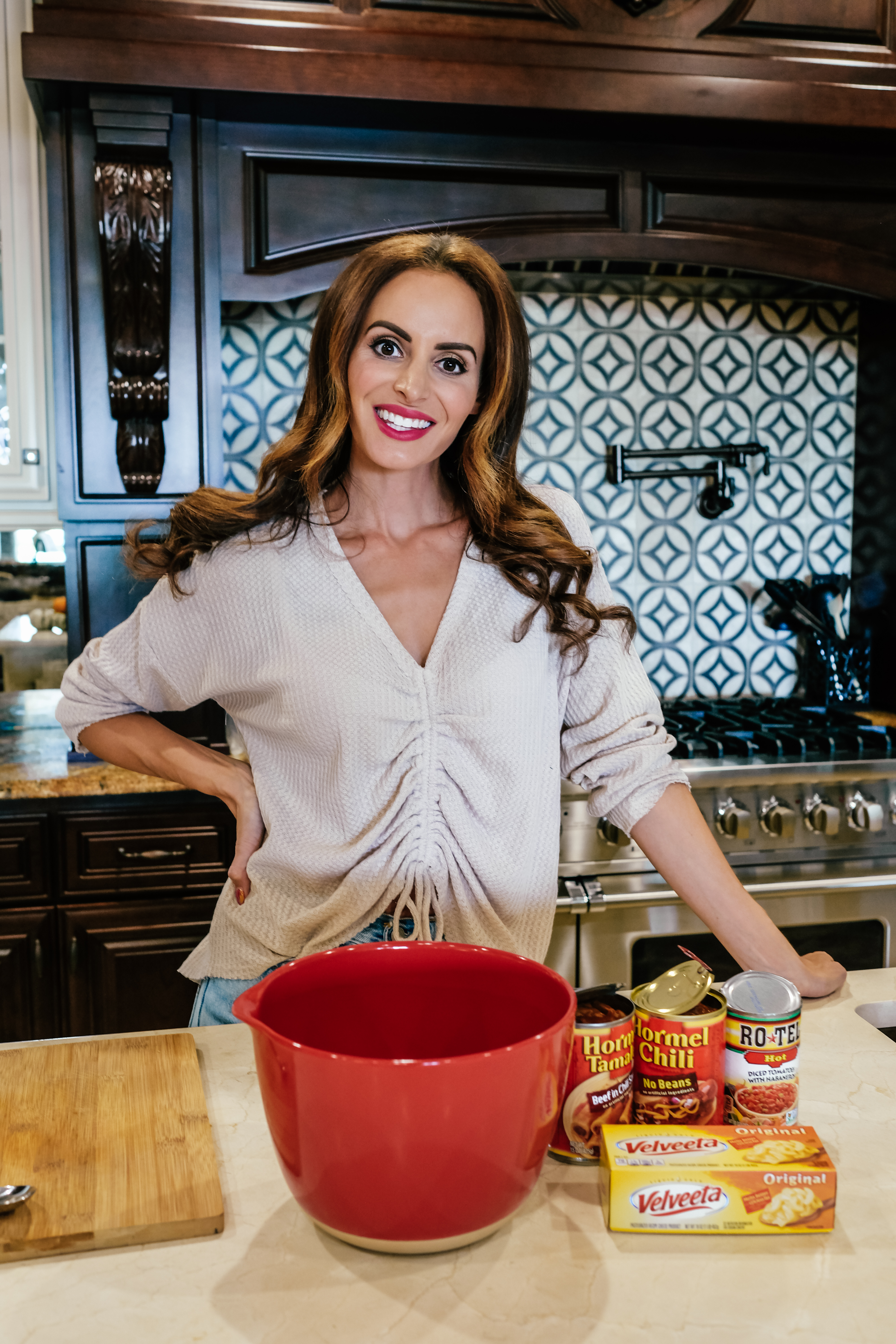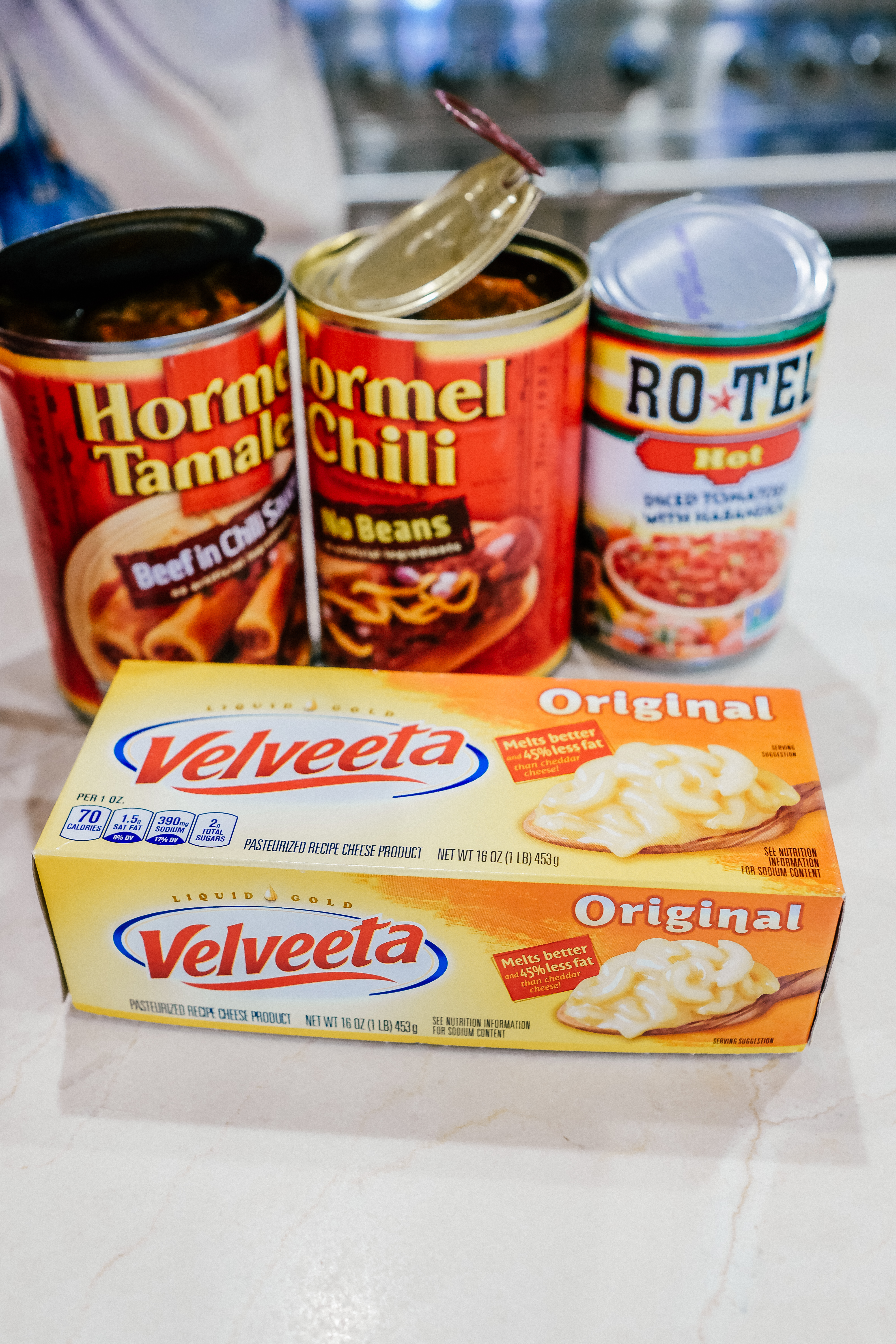 Only 4 ingredients:
1 block of Velveta cheese
1 can of no bean chili
1 can of tamales (be sure to unwrap the tamales and chop them up!)
1 can HOT Rotel tomatoes
Here's how to make it. All you have to do is chop up the cheese into little blocks (so it melts faster), then throw all of the ingredients into a large bowl and microwave for 2 minutes, take out, stir and microwave until all cheese is melted and warm. Mine was in there for about 6 minutes total. All microwaves are different so start with two minutes and go from there. Serve with tortilla chips and you're done. So delicious and EASY!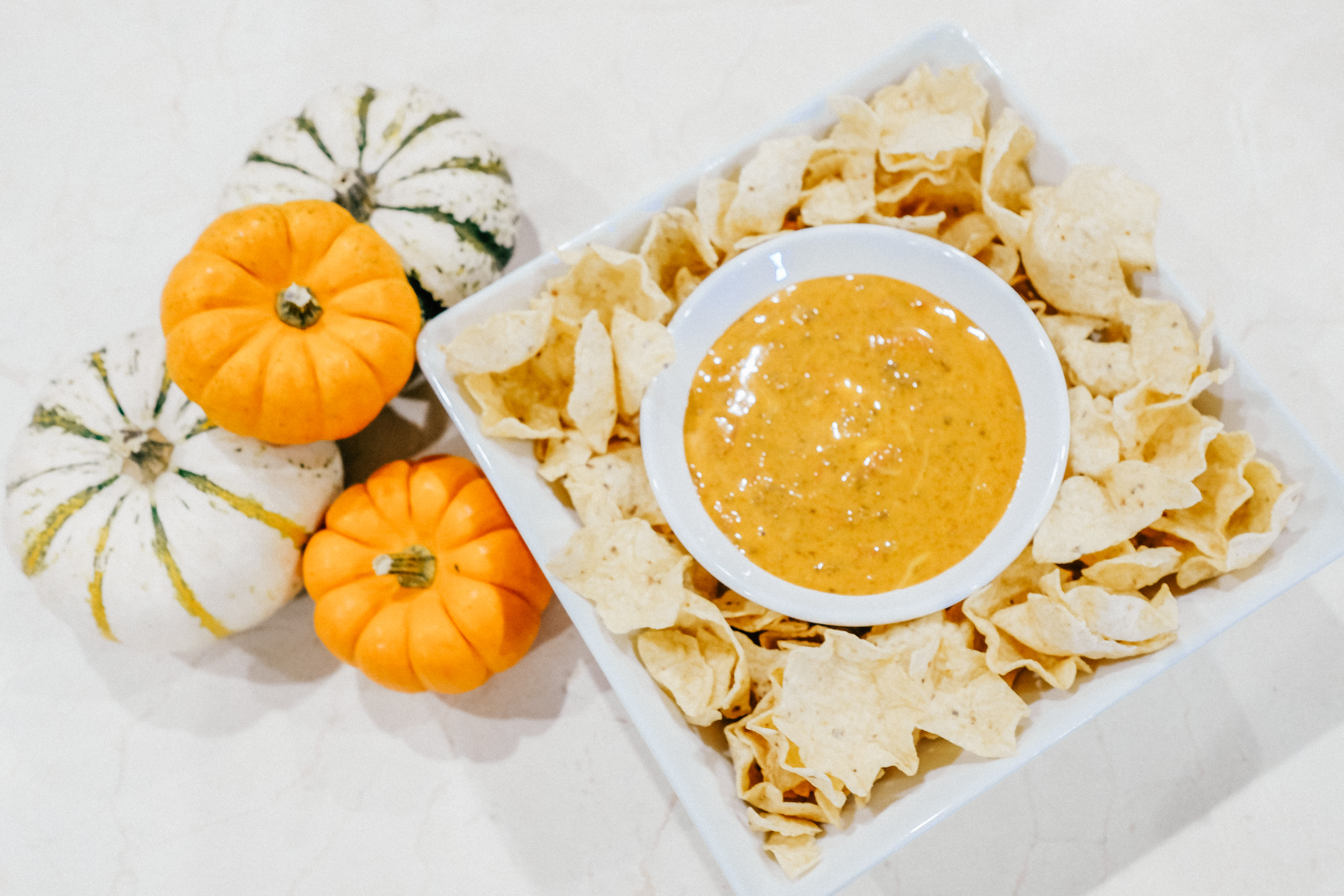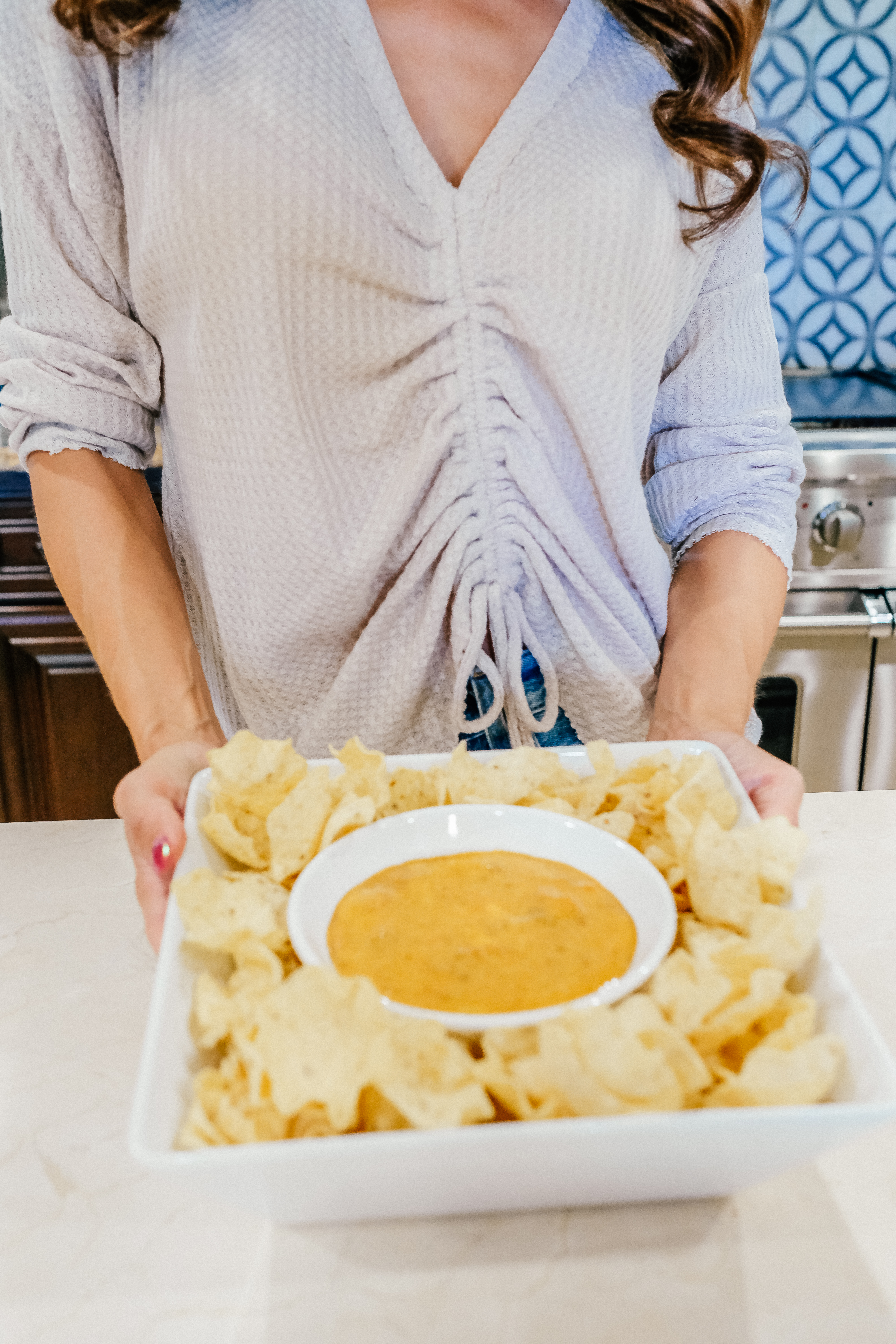 Now that I'm older and don't mind spicy stuff, I've put my own spin on it by adding the Hot tomatoes, but if you don't like hot you can skip this step and pour in the juice from the tamale can.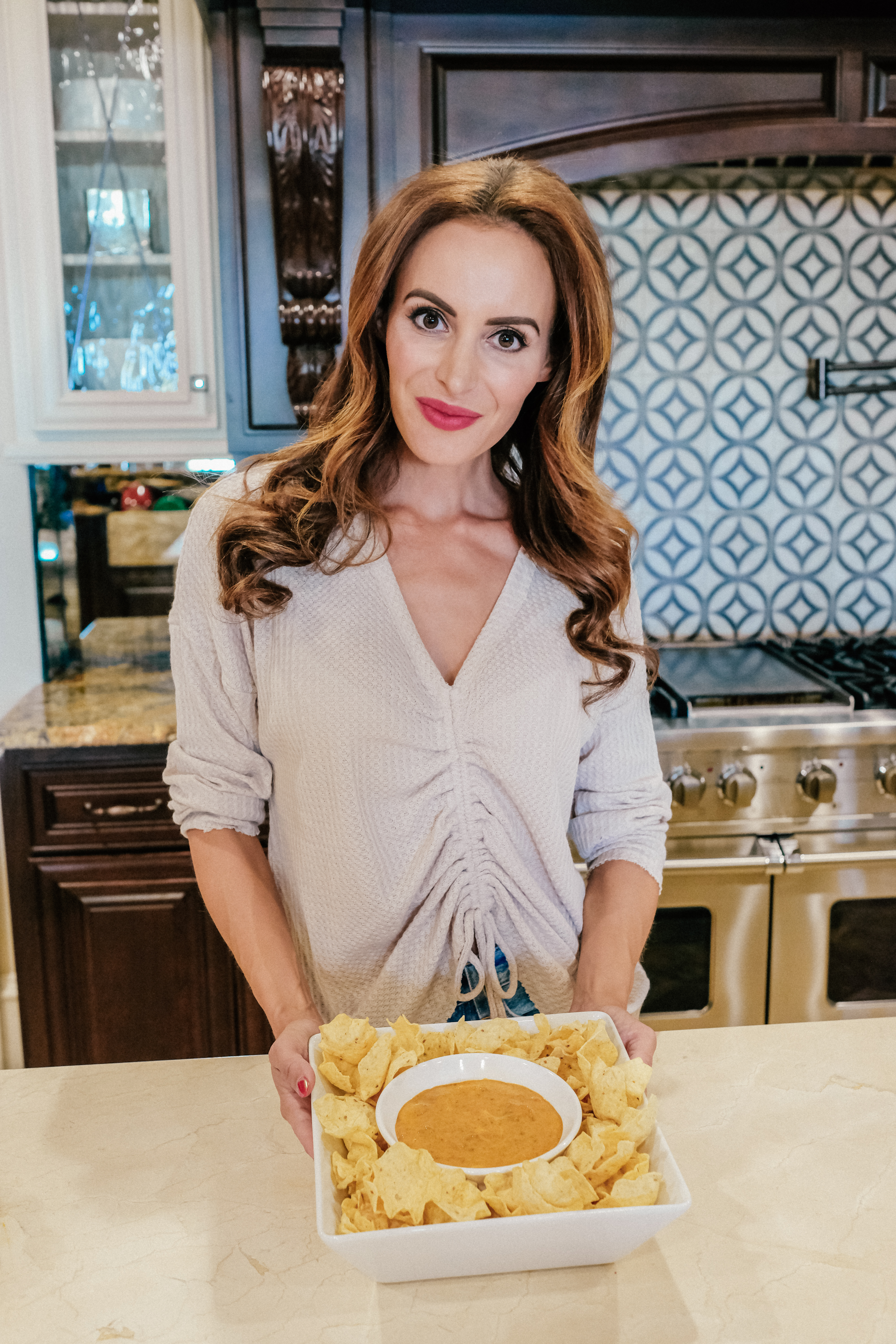 I usually don't post stuff that's not super healthy but you know what? We are all allowed to splurge once and awhile and this dip of cheesy goodness is absolutely delicious. I hope you love it as much as we all do. 🙂