I love a good DIY project! My latest project is a hanging flower box for our front door. It took a little work on the layout and next time I'm not sure I would have attempted a letter but all in all I think it looks really pretty!  We get so many compliments when people stop by because it's so unique. Best part? The florals are faux so there is no maintenance and in a month when I change to fall I'll just store it away for next spring!  
First, I headed to Hobby Lobby and grabbed all of my favorite flowers. I went with a ton of pinks, purples and whites for this project. Make sure to grab a variety of sizes and a lot (seriously way more than you think!)  I wanted it to be bright and summery. Since it would be on our front door, I thought it would be nice to incorporate a 'B' into the box so I made sure to get enough white flowers to spell out a 'B'. While in the flower section I grabbed a big square of floral foam (this is important).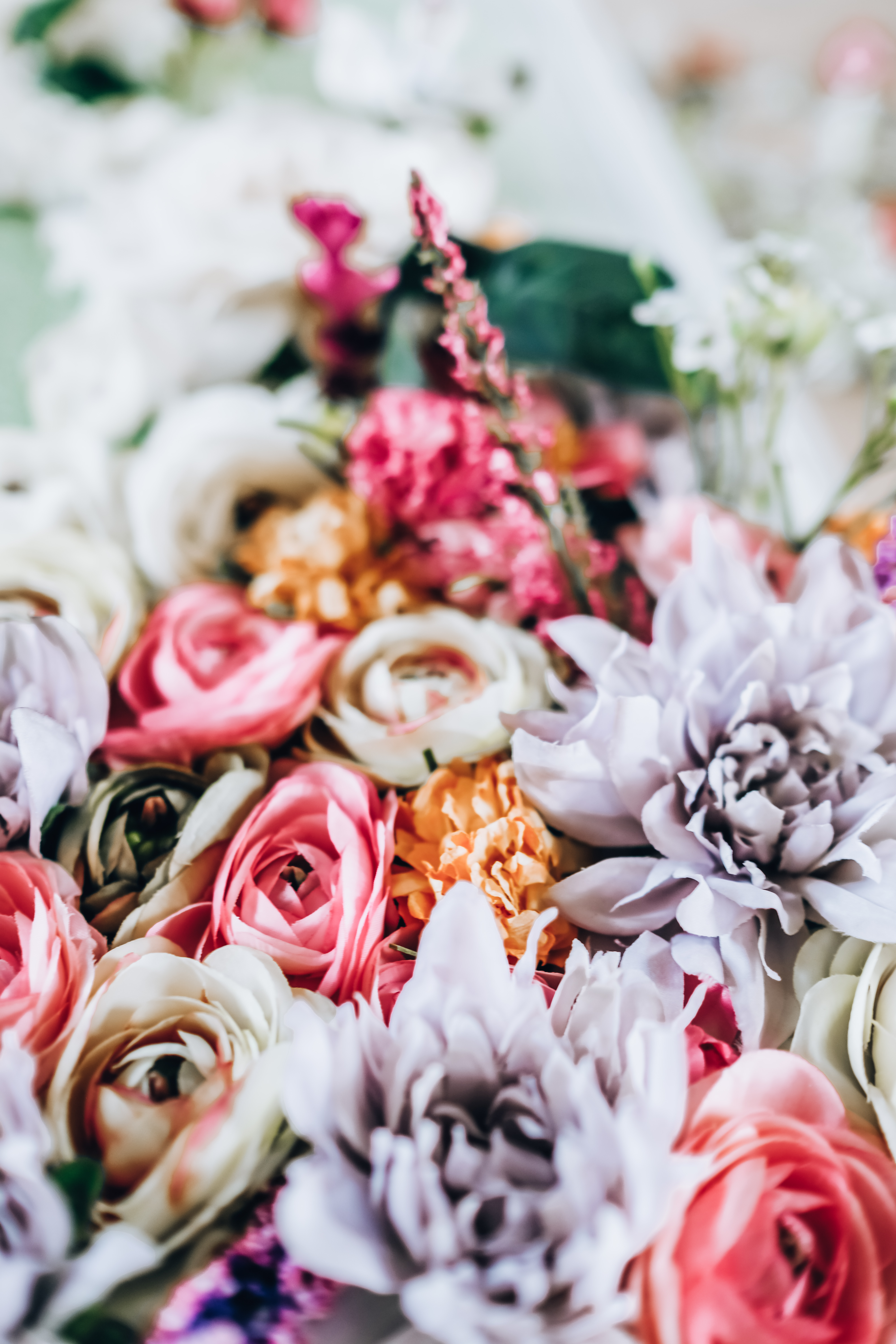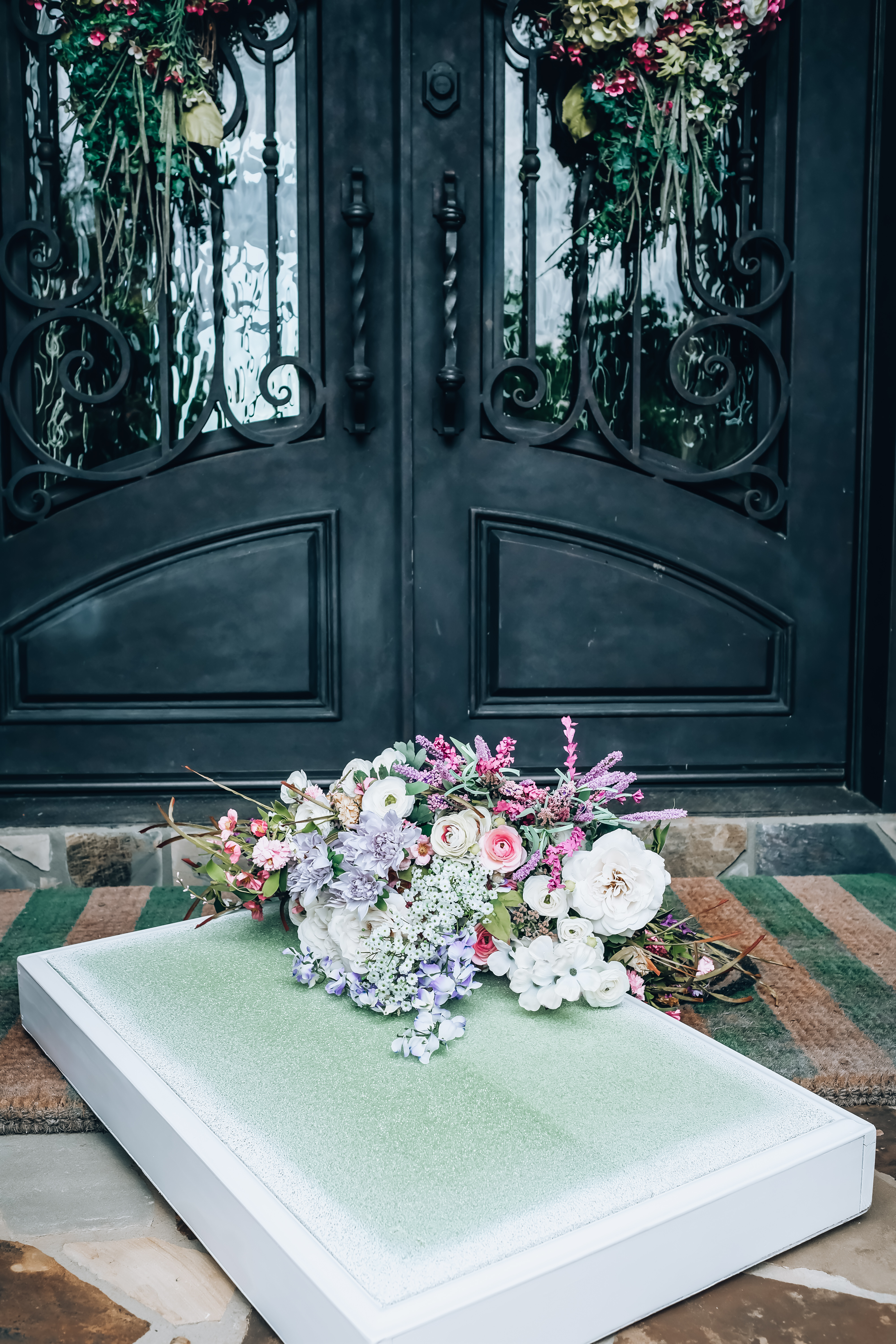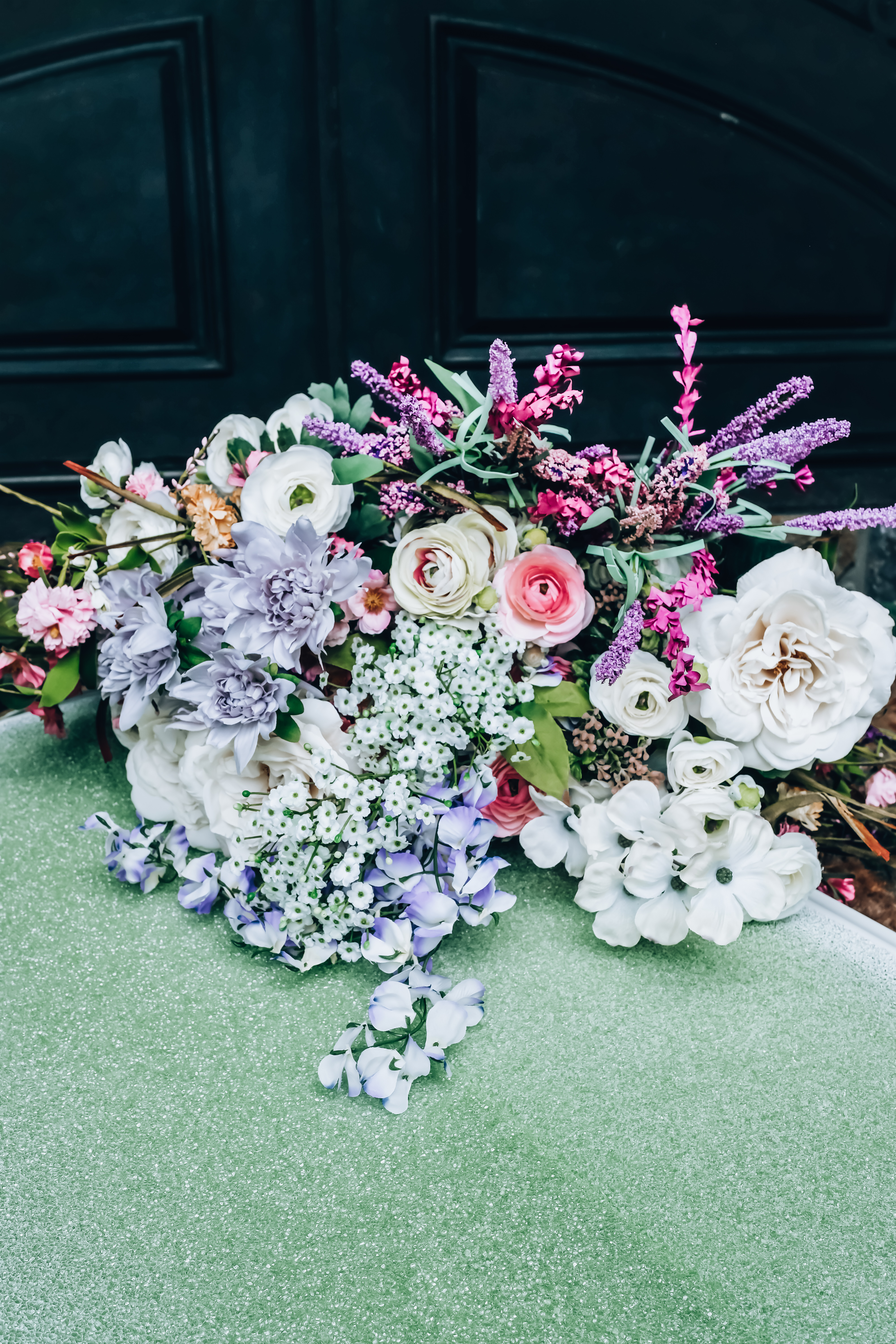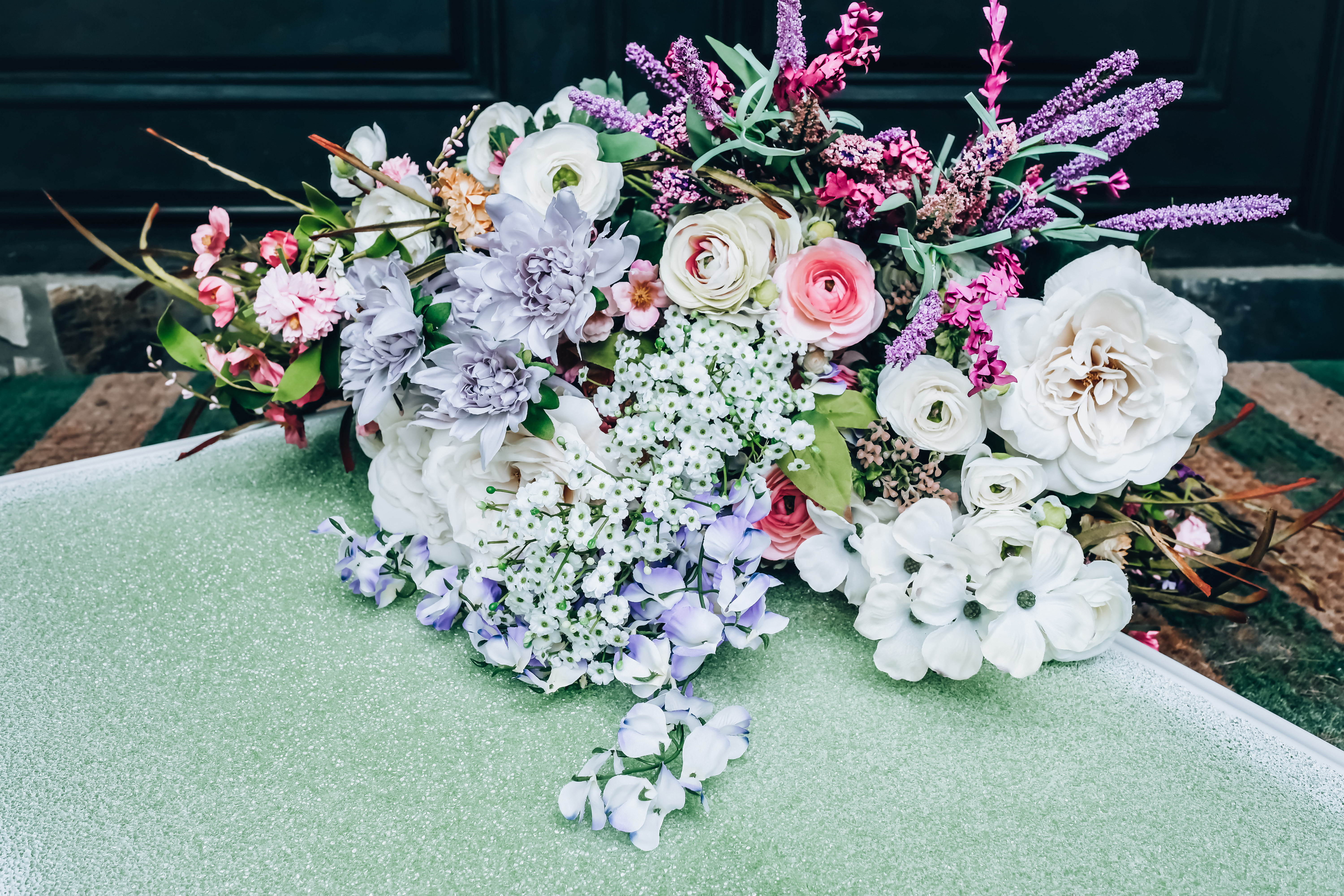 Full disclosure I didn't build the box. It seems fairly easy though and I think I could tackle it next time. You'll need 1x2x3 wood boards and cut them to create a rectangle. Then, take a piece of 1/4in plywood to use as the backing. Once your box is formed, cut and place your floral foam inside.  
Once your box is constructed, whether you do it or add this to your honey to-do list (hehe), it's time for the fun part! Draw out with a sharpie the initial you want to be in the middle and place the white flowers to create your letter! Use your wire cutters and cut the flowers down to about a 2 inch stem. I tried bigger flowers for the B but that didn't look right so I pulled them all out and ended up with these medium sized ones. Once your letter is formed, you can start filling in the rest of your box with your colorful flowers. It took a lot of rearranging the flowers to make it PERFECT so don't get discouraged!  Also, the B wasn't popping quite enough so I found some thick ribbon and bordered it by weaving it in and out of the flowers. This project can be completed in an afternoon but be mindful that it does take some time if you do a box this large. If you want my honest opinion the next one I do will be smaller and I think I would just do the floral assortment instead of the letter because when it was all said and done that was my favorite part. But anyways, once your flower box is finished, hang it out on the front door with a command strip and enjoy!! As always, send me photos! I can't wait to see you recreate this DIY project!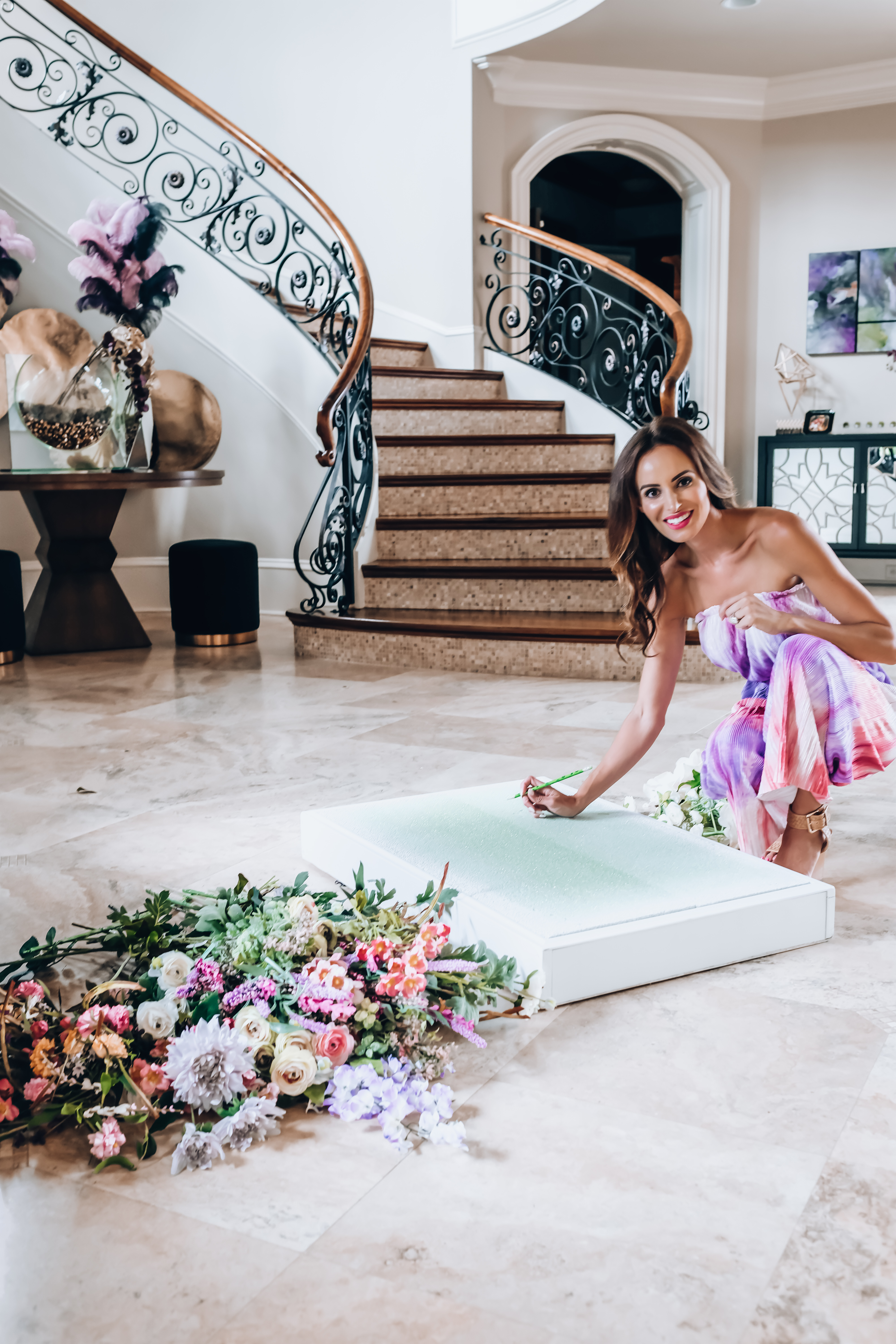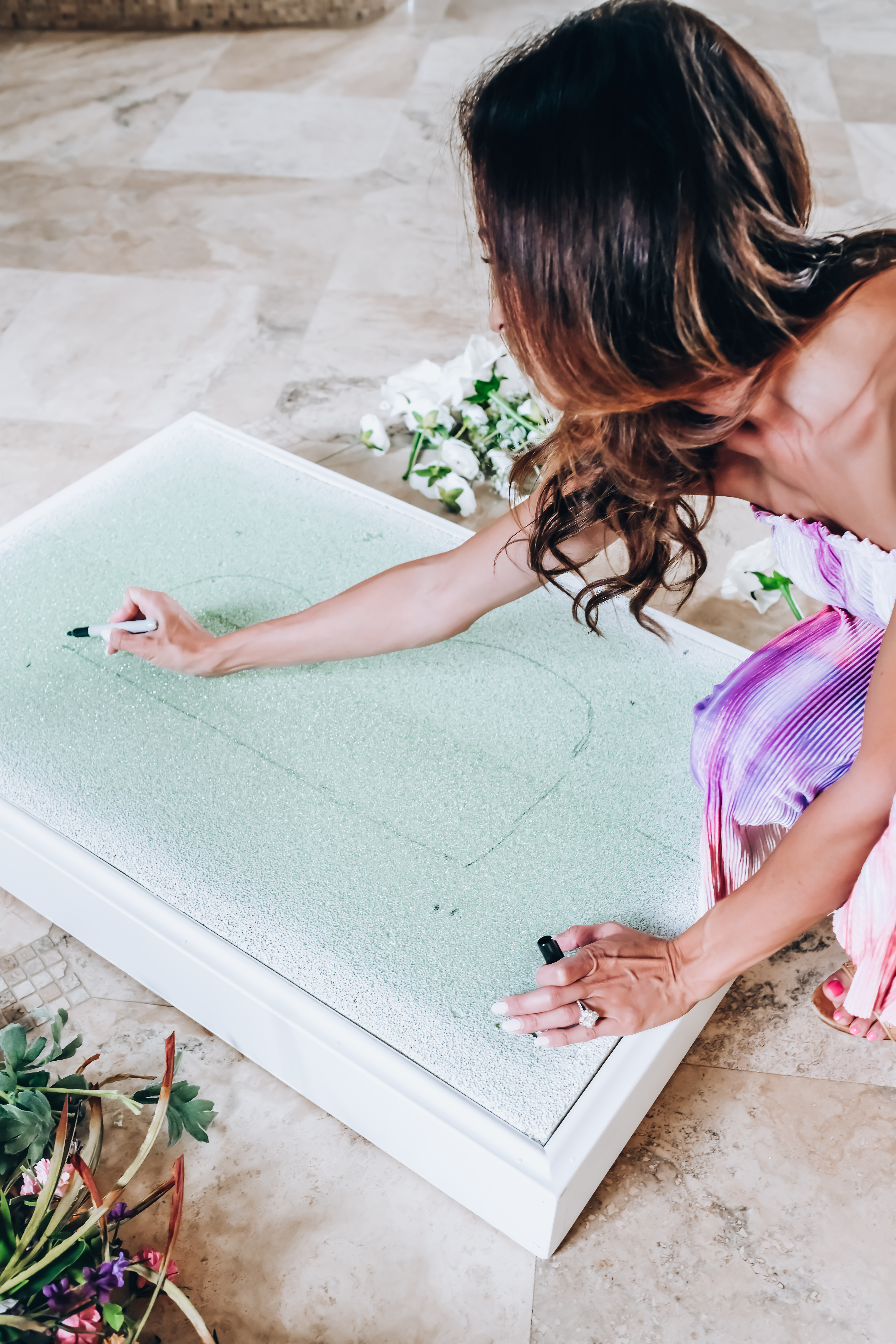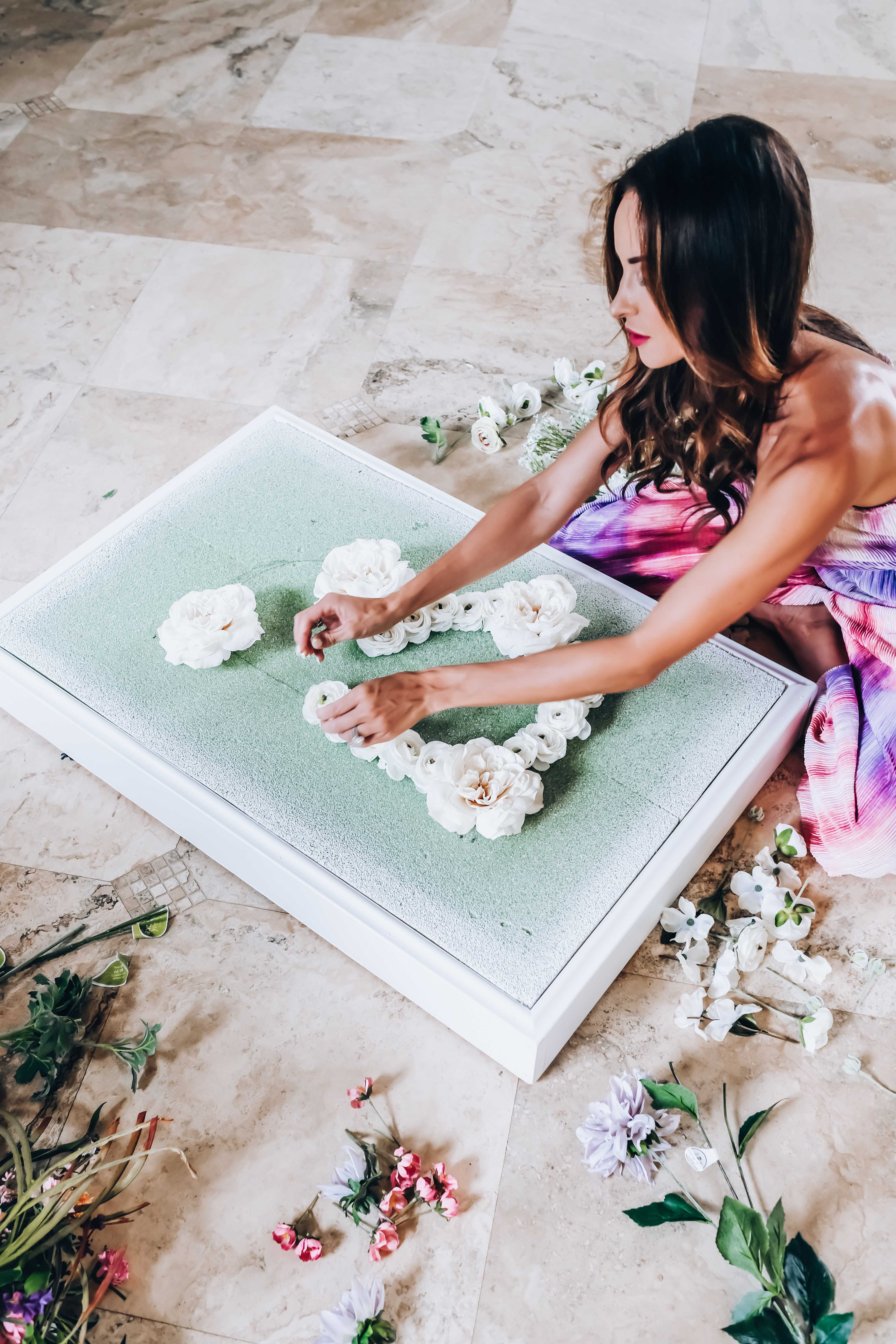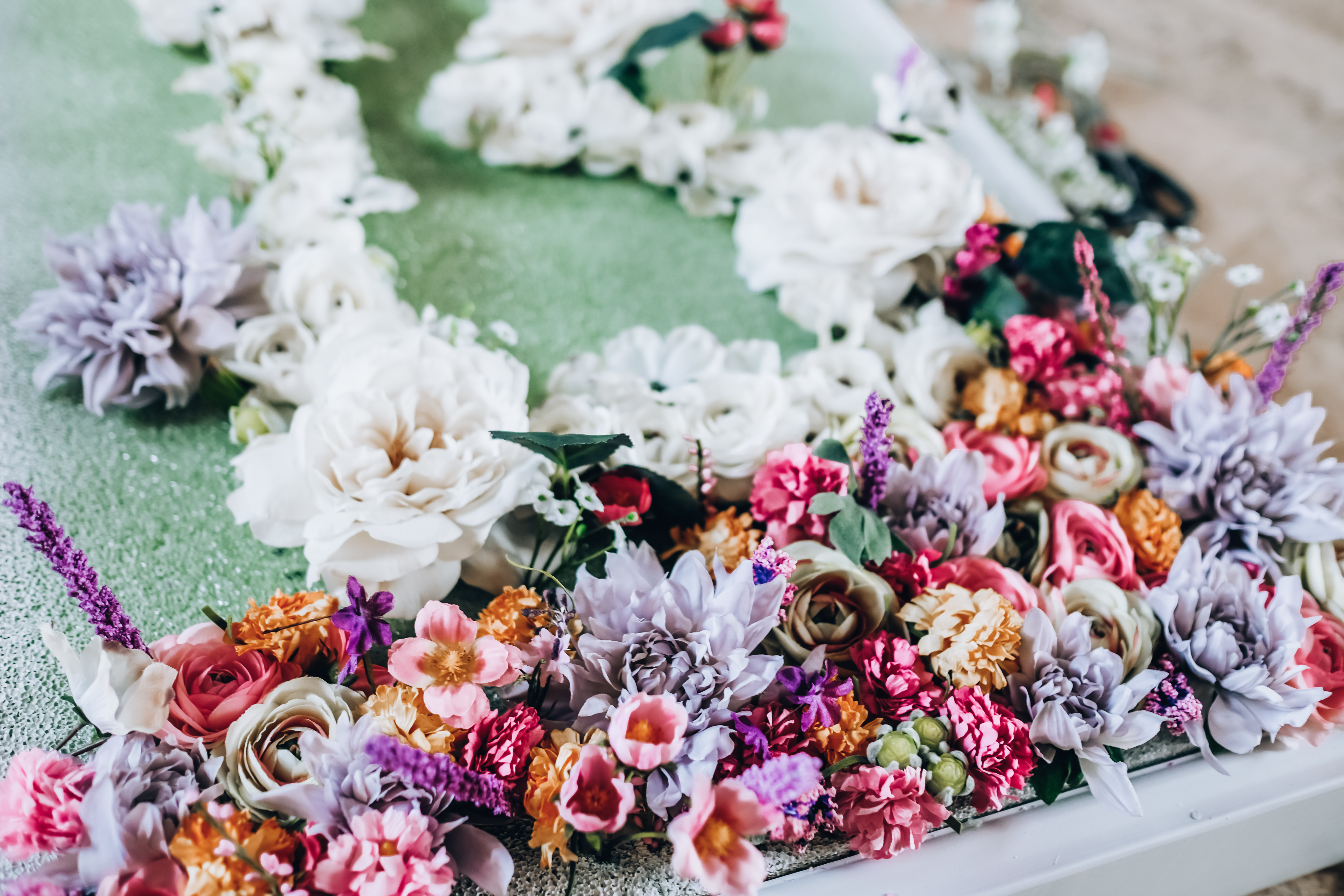 What you'll need:  
-Faux Florals 
-Floral Foam 
-Wire Cutters 
-1x2x3 wood boards 
-1/4in plywood