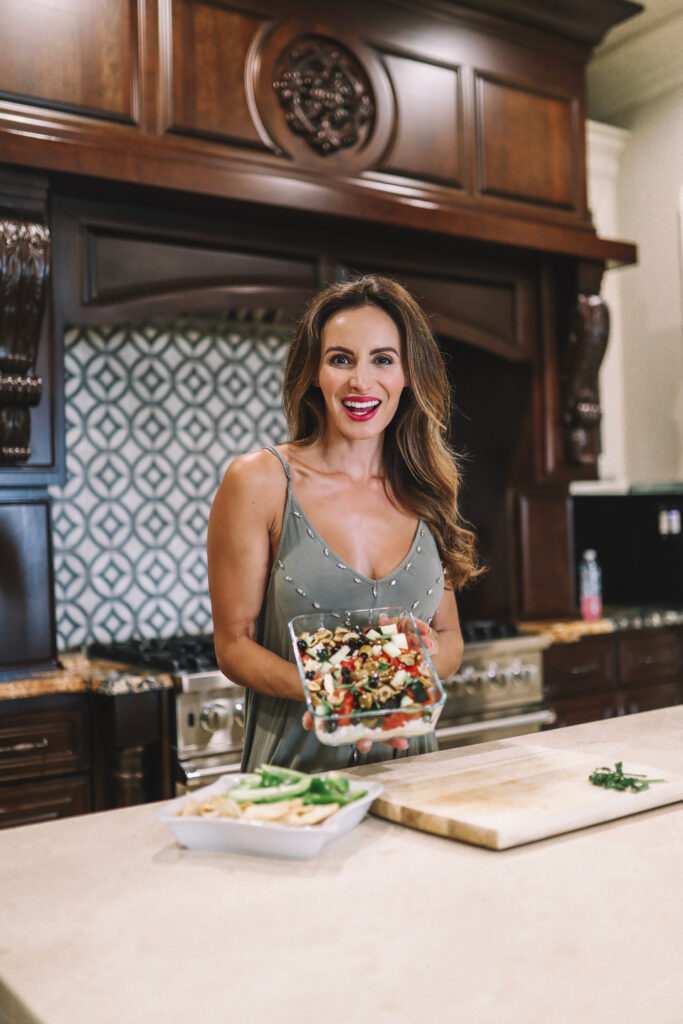 To be honest, it didn't take much time at all which I think is great for us mamas or those who want to spend less time in the kitchen and more time hanging with the guests you're having over. I cut some corners and got store-bought hummus, which no one will even notice! It is SUCH a hit when you dip with some pita chips or green peppers! 🤤⁠
Whether we're having a few friends over or Brexton and I are at home watching Kyle race on the weekends, we're always looking for a fun new snack to munch on. Some may assume that because it's a snack that automatically means it has to be full of fat, fried, or covered in sugar, but that's SO not the truth, and this Greek Layered Dip proves it!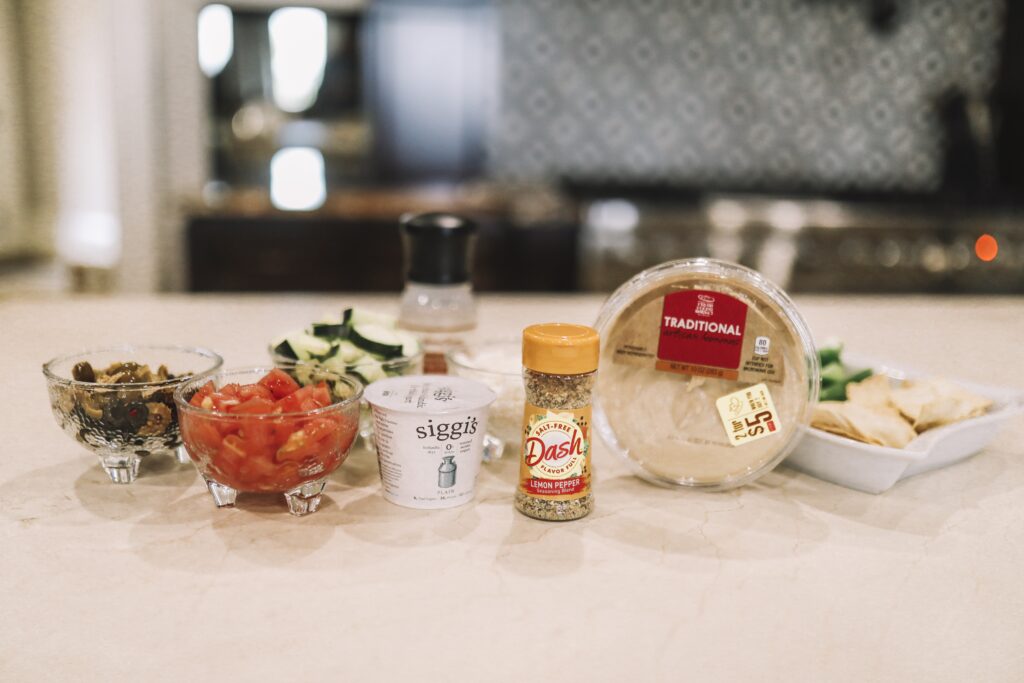 Ingredients
1 container of store-bought hummus (or you can make your own if you prefer)
1.5-2 containers fat-free Greek yogurt (I really like the Siggi's brand!)
Dash Salt-Free Lemon Pepper seasoning
Salt
1 cucumber, chopped
1 cup fat-free feta cheese
1 tomato, chopped
1/2 cup spicy green olives
1/2 cup black olives
Pita chips and/or green peppers
Directions
Chop your cucumbers, tomatoes, and both types of olives into tiny, bite-size pieces.
Start off by spreading your hummus on the bottom of your dish.
Layer on your fat-free Greek yogurt.
Before adding the rest of the ingredients, sprinkle on some salt and some Dash Salt-Free Lemon Pepper seasoning to taste.
Then, add in your cucumbers, feta cheese, tomatoes, and olives.
Top with a bit more salt, and that's that!
Dip with pita chips and/or green pepper slices.