As you all know, one of my main goals is to make fertility treatments affordable and accessible to everyone. I have been meeting with large corporations, private insurance companies and have even gone to DC to educate policymakers on the financial burdens couples face when trying to fund their fertility treatments.
Family building is a core value of Americans, and no one should be denied that opportunity, certainly not because of the cost of medical treatments. 1 in 8 couples will struggle with infertility, and the number of annual IVF cycles has nearly doubled in the last eight years.  An average round of IVF, including medications, costs $22,000+, and patients require an average 2.3 treatments to have a child – so an average of over $50,000 in costs to have a child.  This equates to one whole year of the average U.S. household income pre-tax.  (Special thanks to our friends at FertilityIQ for the stats!)
We are so proud to have been able to distribute nearly $600,000 through the Bundle of Joy Fund in four years to 44 couples in need.  We have 20 babies born with three more on the way so far this year. While we would love to be able to help more couples across the country, currently our grants are only offered through REACH Clinic here in Charlotte, N.C.
One question I get asked often is if there are other grants or financial assistant available to couples outside of Charlotte who can't apply for a Bundle of Joy grant.  You can go to both RESOLVE and FertilityIQ for lists of organizations who provide financial assistance outside of Charlotte.
But what I am really excited to share with you all today is a program I was introduced to through the folks at EMD Serono.  They are a pharmaceutical company who, among other medications, produce the GONAL-f pen. (If you know, you know…)  They are a leader in the fertility space, offering drugs, devices, technologies and services to help couples throughout fertility treatment.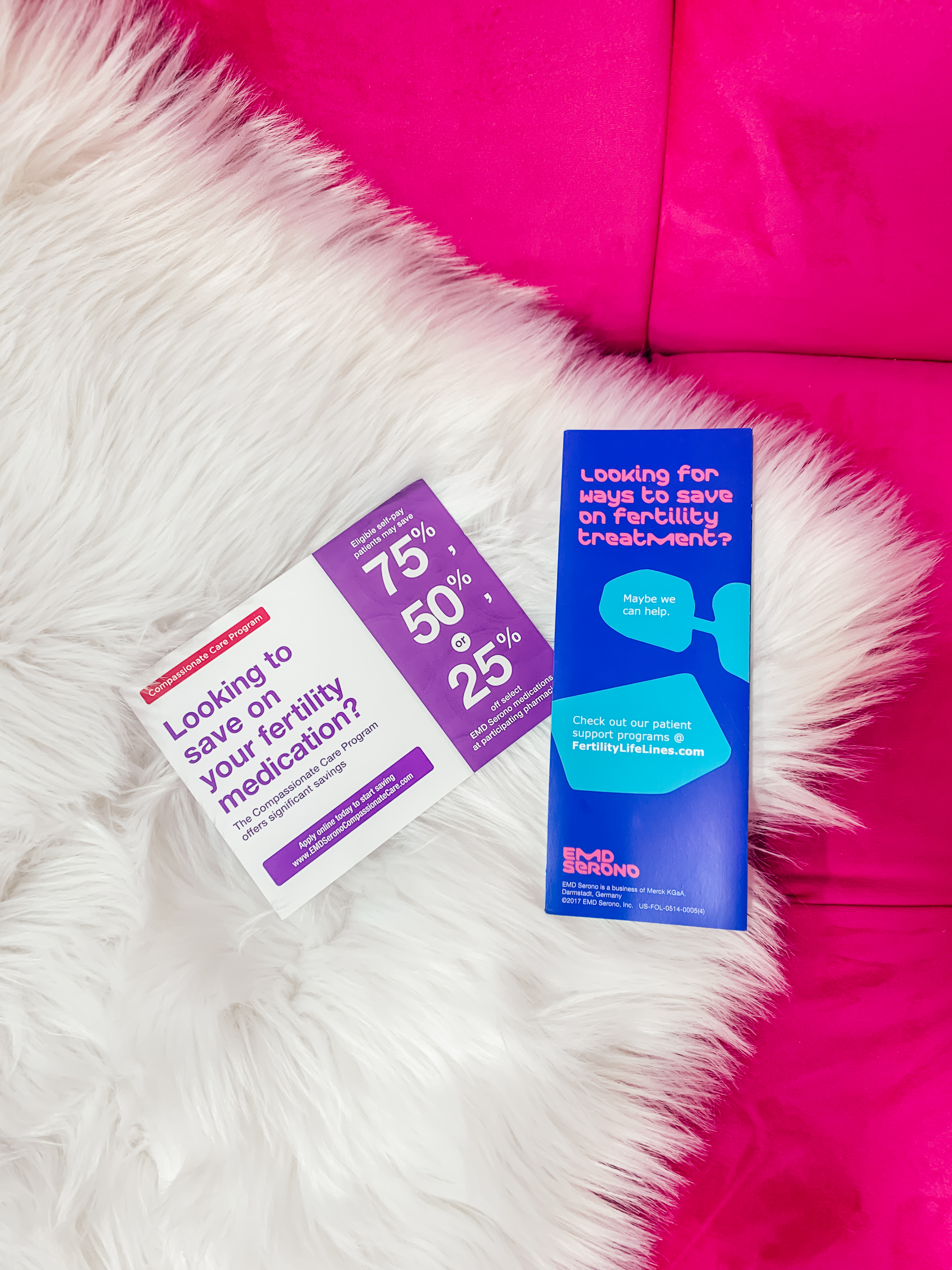 They have been so, so gracious to donate GONAL-f pens to the Bundle of Joy Fund for our grant recipients to use, helping lower the overall cost of each round of treatment so we can help more couples.
In our meeting, they told me about their Compassionate Care program, that I am hoping some of you can benefit from.  It's a discount program available through many participating pharmacies across the country, but many people are not aware of it.  I'm a huge advocate for knowing everything you can about the process, which includes costs, so I wanted to share this program with as many people as I can!
You can apply right on their website (click here) to fill out the application and submit some financial documentation.  Within 5-7 days, you will receive a response as to what you qualify for.  Eligible patients may save 25%, 50% or 75% off the self-pay price of medicine off their out-of-pocket costs for EMD Serono's fertility medications.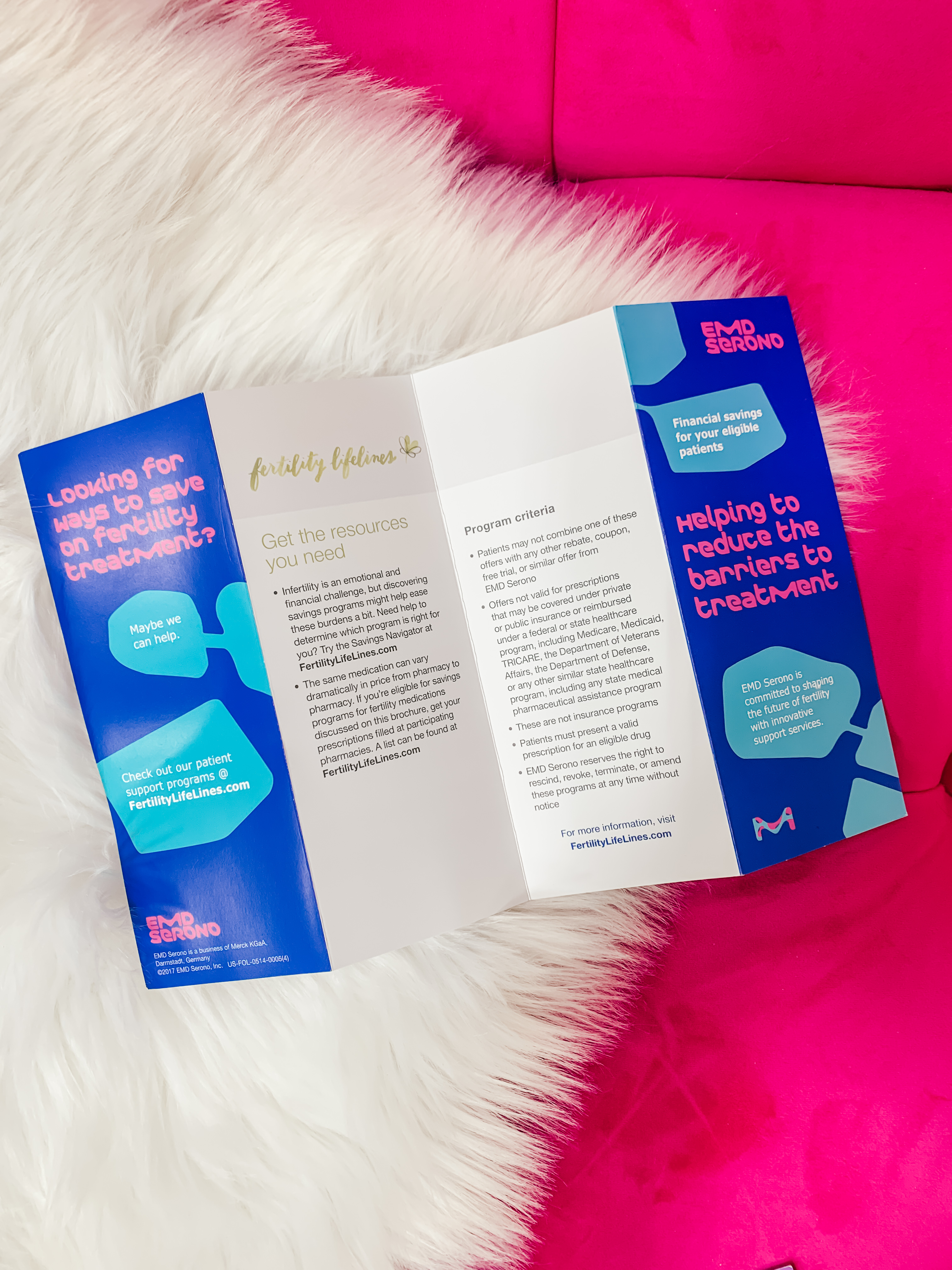 Eligible active, veteran or retired US military receive a minimum of 25% off and might be eligible for additional savings based on financial need. Even further, if you are a veteran or the spouse of a veteran who's suffering from infertility because of service-related injuries, you can apply for the Compassionate Corps program, which provides free fertility medication to those who are eligible.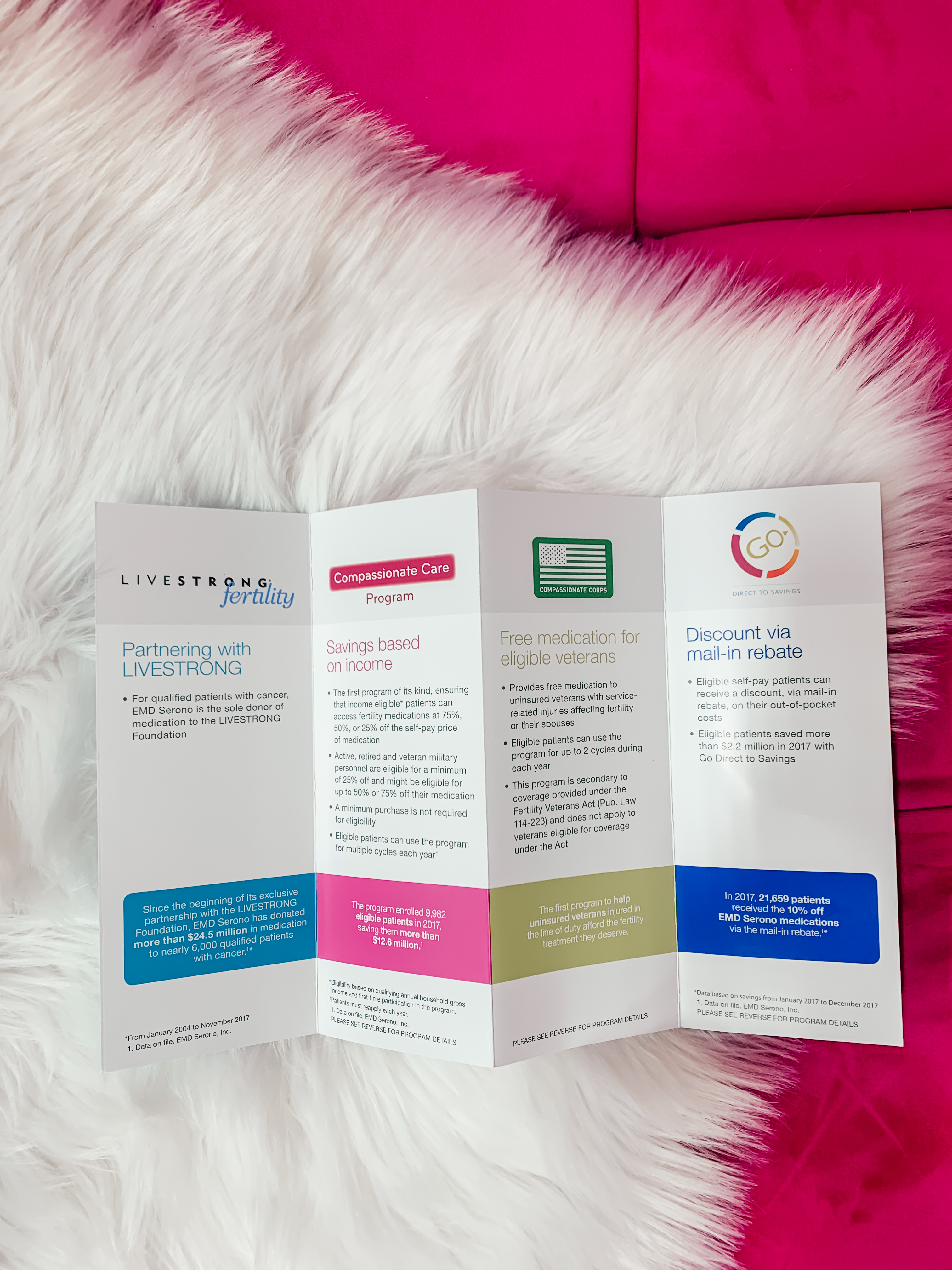 As many of you know, the medications can run anywhere between $4,000-$8,000 depending on your treatment, so this is a very substantial savings.
Lastly, EMD Serono has partnered with the LIVESTRONG Foundation to offer savings on fertility medication and sperm, embryo and egg freezing services to preserve their fertility prior to undergoing cancer treatment. You can learn more here.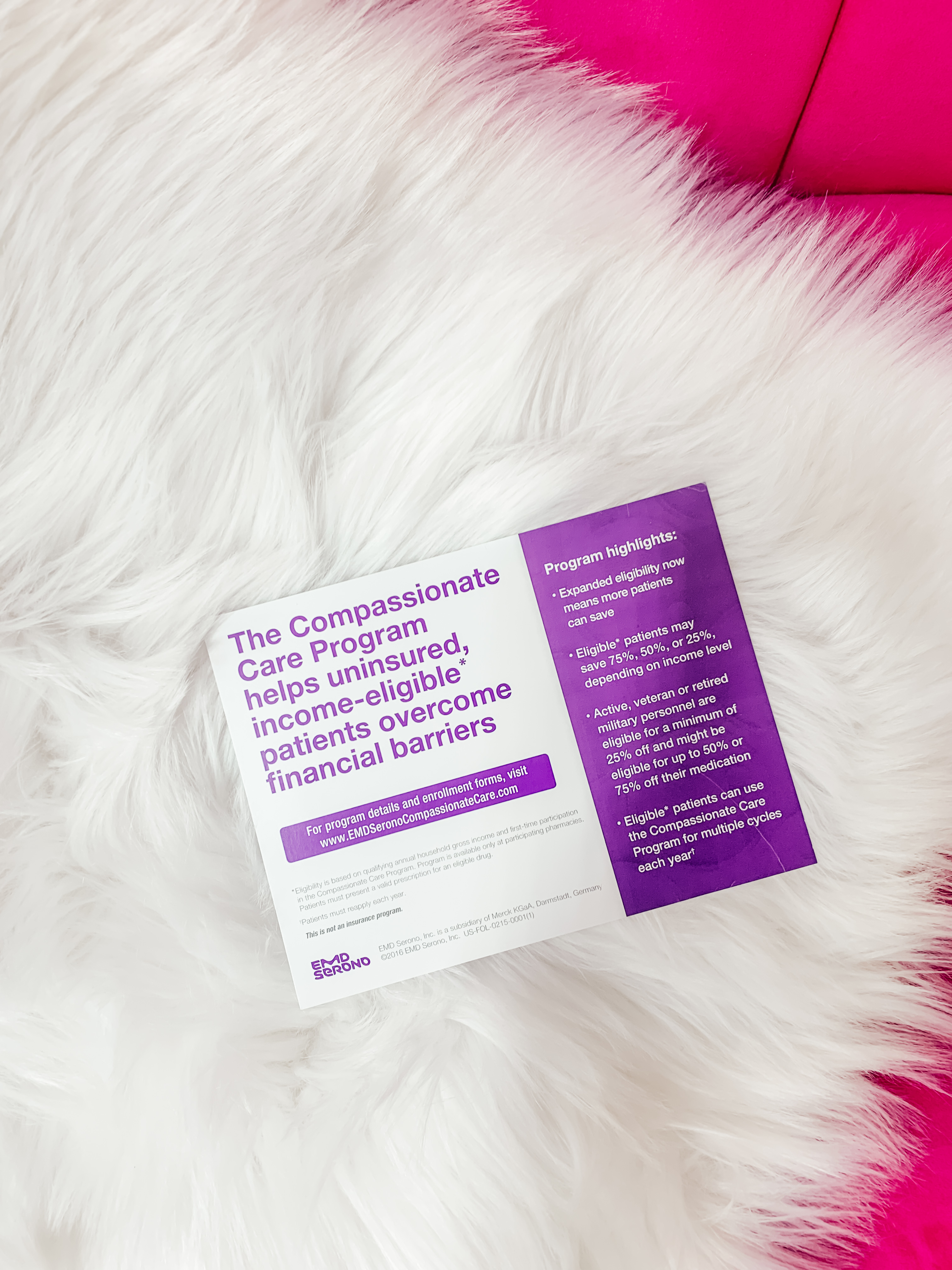 We are so thankful to be aligned with partners like EMD Serono who are doing so much to help make fertility treatments affordable and accessible to everyone, regardless of their income.  Fun fact: I met them when I was in DC for Advocacy Day, they were part of my group from North Carolina, and we learned we were both based in Mooresville – small world!
Through the Bundle of Joy Fund, we are working so hard not only to award grants to lessen the financial burden but also to bring awareness and to educate couples about the entire topic of infertility.  When you arm yourself with knowledge, you will give yourself the best possible chance to have your own bundle of joy.