After watching all four seasons of "The Walking Dead" in three weeks this off-season, I was having serious withdrawal having to wait a month for it to start back up! So while waiting for season 5 to start, which it thankfully did this past Sunday, I created a look based off of the character Lori to help ease the pain of not having any more episodes to watch for a bit.
For those of you who don't watch the show and have no idea what I am talking about, well, first WATCH the show.  You will become addicted! That addiction will then lead to you downloading multiple "zombie" apps so you can turn pics of yourself, friends and pets into zombies, talking about the characters at-length as if they were real people and creating your own action plan for what you would do if zombies took over.
I always thought Lori's cuffed jeans, sensible boots and plaid shirt had all the right makings for an actual cute outfit so I did a little take of my own.  Of course, I jazzed it up with a chunky belt and arm candy but it still has the "Lori" feel to it.  I do want to give a shout-out to the arm candy links featured in this blog.  My bracelets in the pictures are older so I have given you all links to more current pieces from the same designers that are still similar to the looks I'm wearing.
The first is the wooden bangle by the Starfish Project which was started in 2006 to empower exploited women in Asia. The stories on their site of the women they empower are truly amazing and their pieces are at a great price point.   The second is the beautiful gold, double strand bracelet made by my friend Erin McDermott who is a local designer in Charlotte who frequently has her pieces featured in national magazines, like Real Simple.  This item is no longer available but I have provided a link for two stunning bracelets that I think compliments this look well.  Follow Erin on Twitter (@erinmcdermott1) as she does almost daily flash sales where you can score her pieces for a fraction of the price!  Whenever you all ask me where my jewelry is from at the races, it is usually made by her! Her pieces are unique and well made and also, she is just an absolute doll!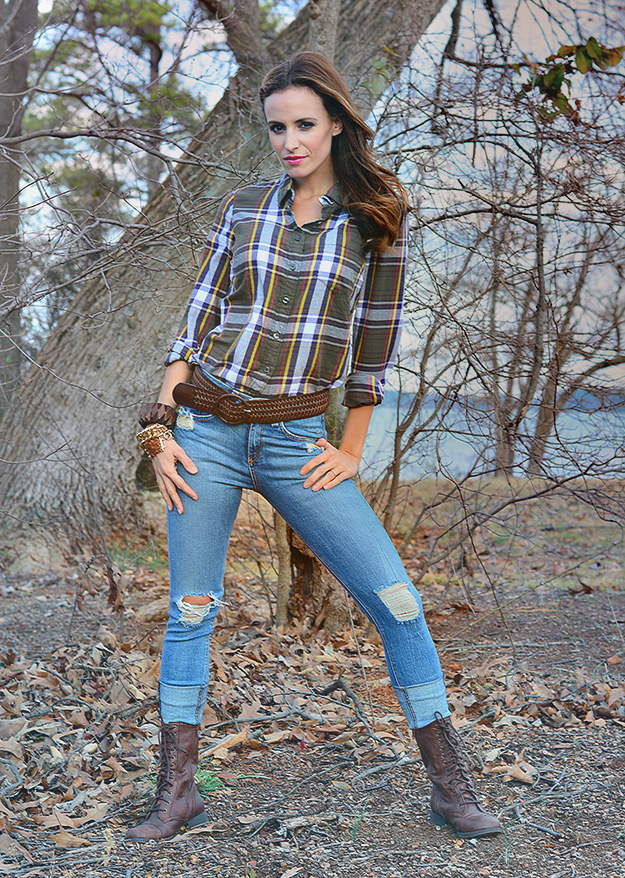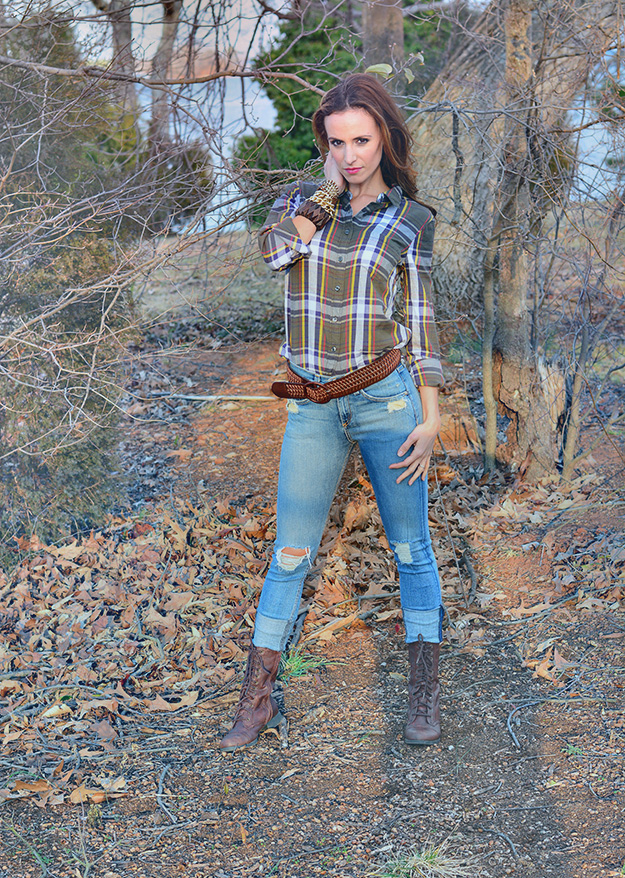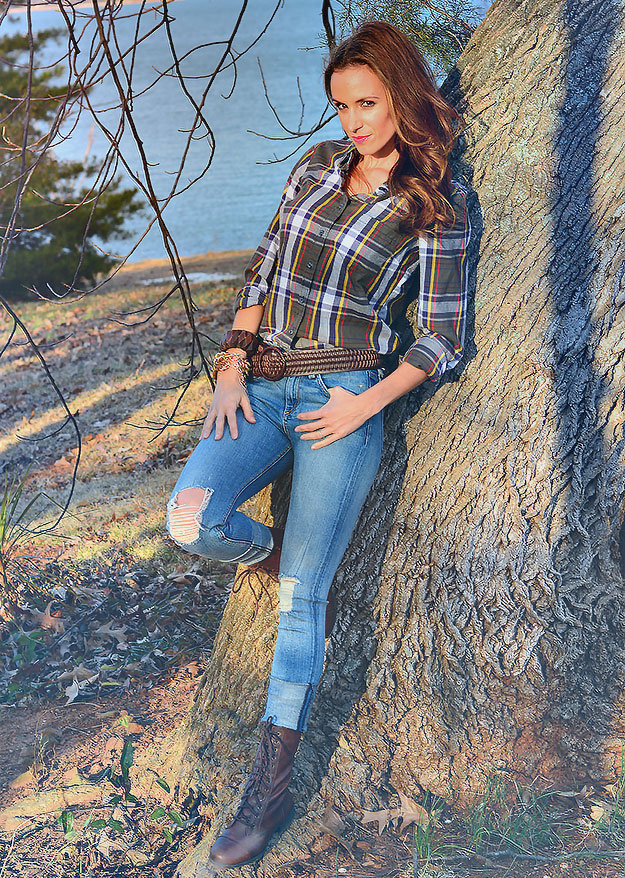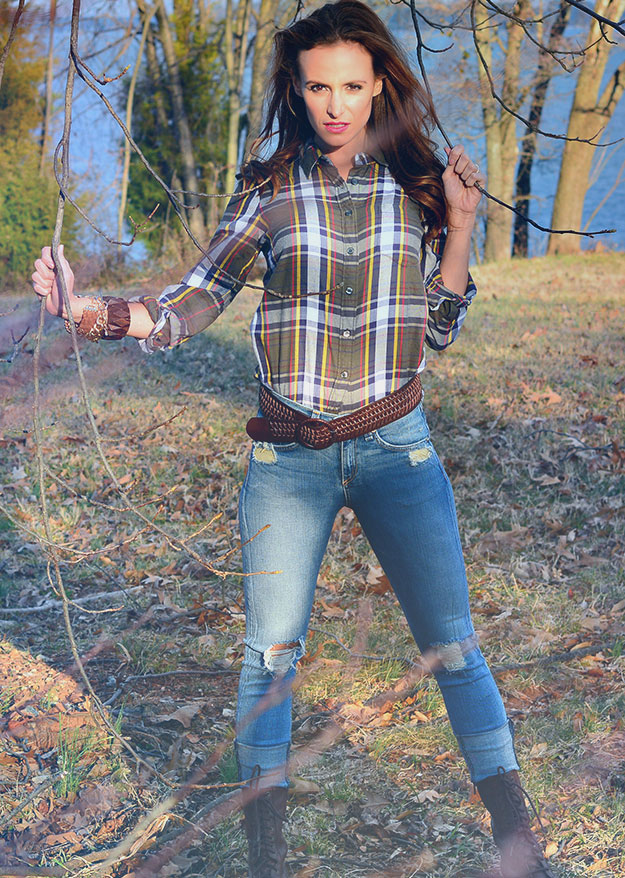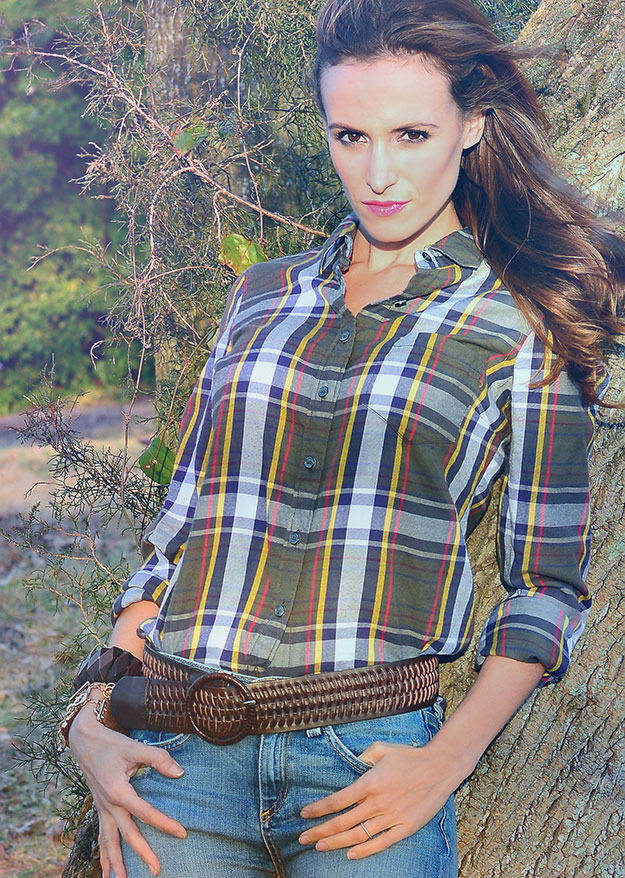 Jeans: Rag and Bone (from two years ago) | Top: J Crew Outlet | Arm Candy: Erin McDermott Jewelry  |  Starfish Project  |  Erin McDermott Jewelry  Belt: TJ Maxx  Boots: Forever 21
Similar –  Jeans: Macy's  |  Top: Forever 21
Plus size – Jeans:  Forever 21   |  Top: Forever 21