I'm back at it this week with a super simple (and healthy) recipe to make while you watch Racing Wives tonight! This can be your dessert, snack, mid-day satisfaction, whatever you want it to be because its totally guilt free. I can't help but grab a piece every time I walk by! I made both a sweet and a savory option so everyone can enjoy. Here's how to make it.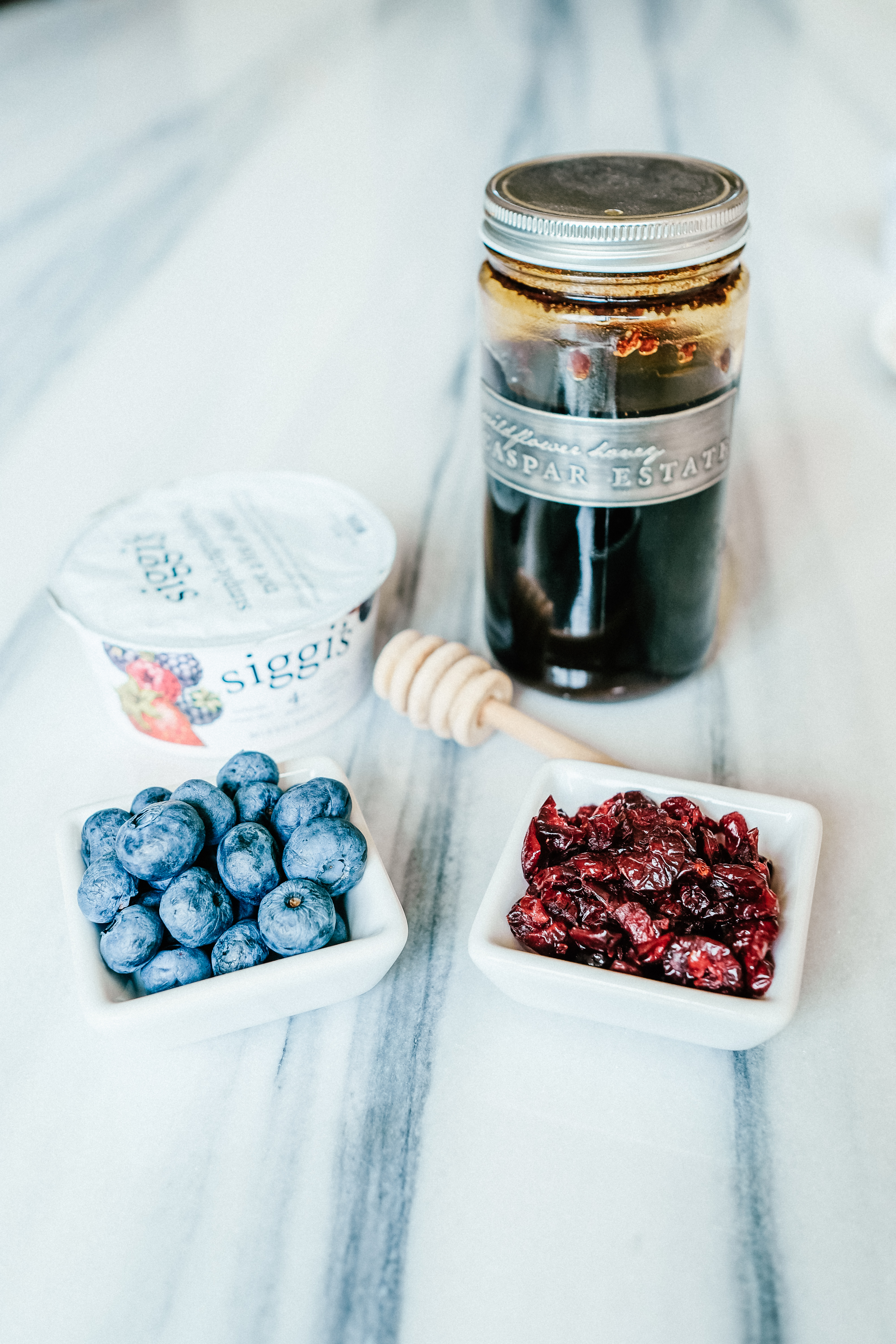 Sweet: 
Siggis yogurt – mixed berry
Craisins
Blueberries
Honey
Spread out your yogurt on a pan so it's nice and thin, but not TOO thin. Then, drop in your craisins, blueberries and drizzle the honey on top. I mean it really can't get any easier! If you are only doing the sweet, then you can go ahead and pop the pan in the freezer for a few hours.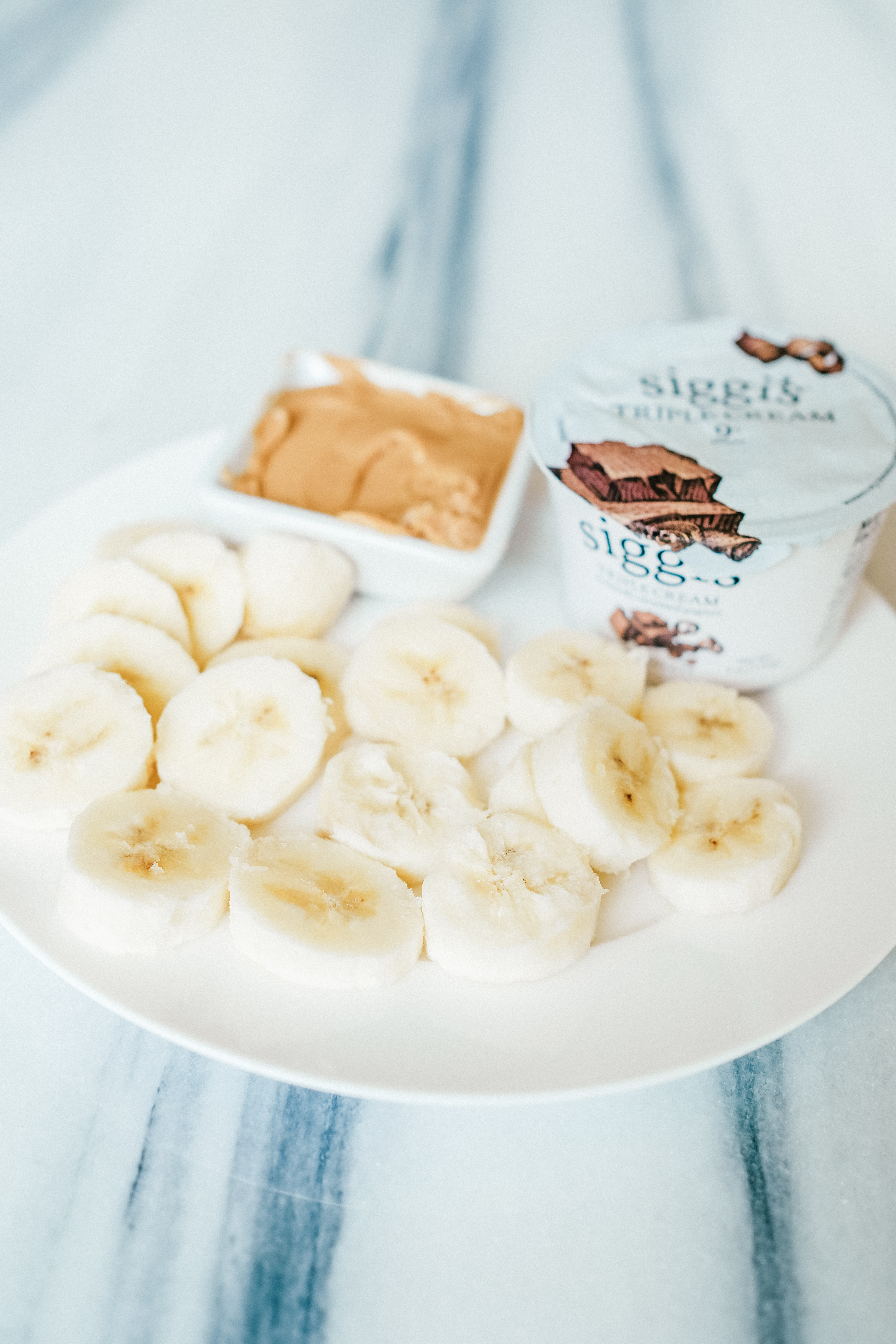 Savory:
Siggi's Yogurt – Triple Cream Chocolate
Peanut Butter
Banana
Spread out your yogurt on a pan- same as above (not too thin)! Slice up some banana and drop those in and then warm up peanut butter and drizzle it on top! DONE. Pop it into the freezer for a few hours and you have a super simple and healthy desert!
Once the bark is hard and frozen, take it out of the freezer and break it into bite size pieces so your guests/family can snack on it all day long!