Living in North Carolina, we feel pretty lucky with the weather and being able to spend a little extra time outside. Anyone that has a little one knows that too much time inside makes everyone stir crazy, especially with a rambunctious boy! We are super active parents, so naturalIy I love to get Brexton outside and running around as much as possible. These are some of my favorite days – when we can just hangout outside together and have lots of fun. I always try to find fun games or activities that he will enjoy but also benefit from by making something educational out of them or working on fine motor skills. Obstacle courses have so many opportunities to help further develop hand eye coordination, problem solving skills, and confidence. The best kind of learning is fun learning!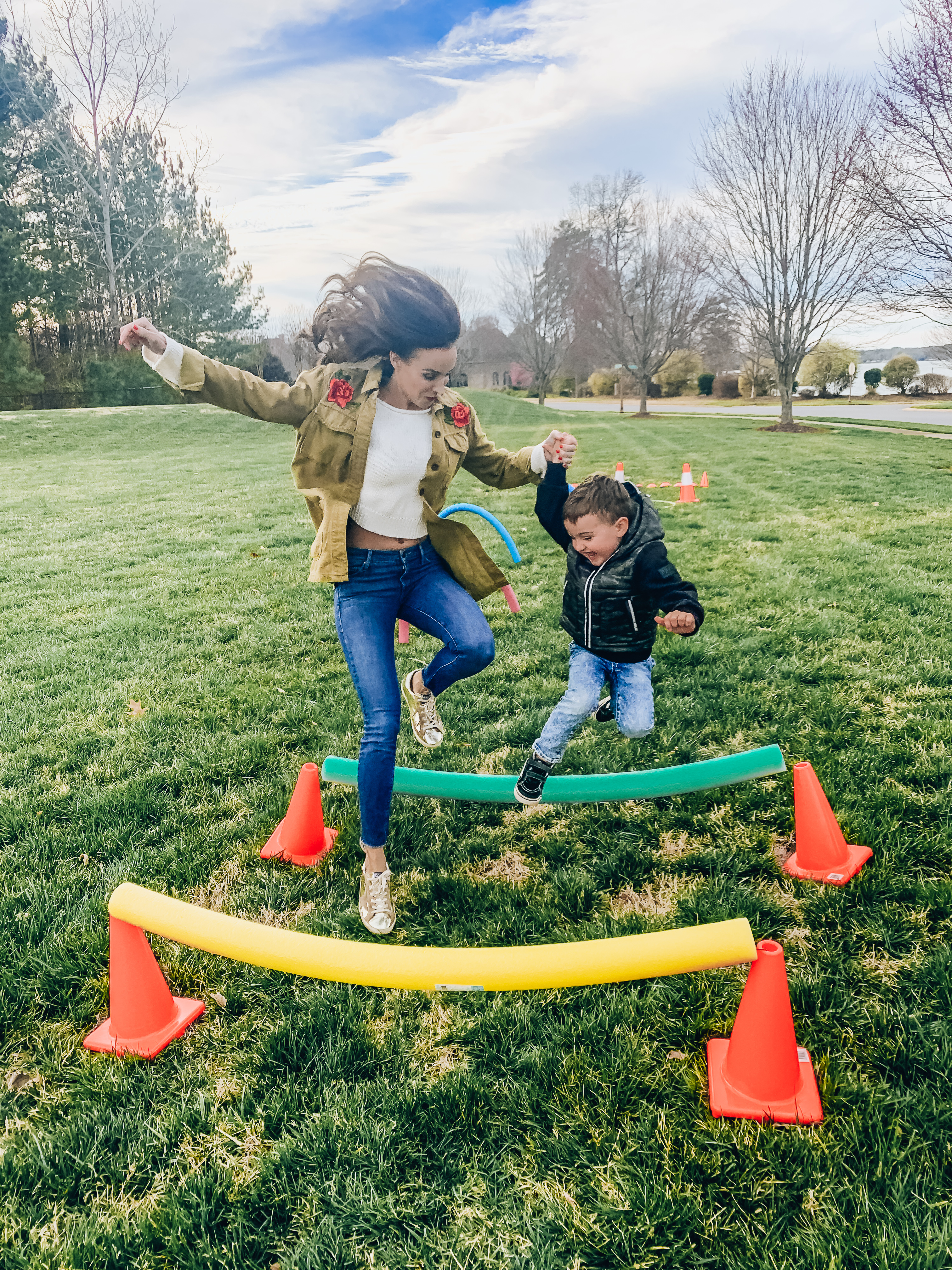 Today I set up a little obstacle course for him, and let me tell you- he was SO excited about this! He wanted to do it over and over again. It was super easy to put together. All you need is a few pool noodles, hoola hoops, cones and a ball. You can easily elaborate on this course or switch it to an indoor activity for a rainy day. 
Here's what obstacles I included for Brexton: 
Target Throwing – We set up cones and had Brexton throw a hoola hoop over the cone. This helps improve hand, eye coordination, agility and evaluation skills. It took him a few tries but boy, was he excited when he got it. We high – fived and moved onto the next! 

 
Army Crawling – Next, there were three pool noodles in a row that he had to crawl under, in the correct order. This helps to teach discipline as well as improving coordination. 

 
Jumping – After we army crawled through the pool noodles, we then jumped OVER pool noodles. This helps with agility and is just fun for them! Brexton held my hand and we jumped over together. It also made for such a cute photo!

 
Kick and Shoot – We worked on some soccer skills by kicking the ball thru this little course I constructed (you can make this a lot bigger and we will for sure next time!) and then he had to shoot the ball into the rink. This was a great way to build his confidence since it was a bigger hoop and he loved the mix of skills.

 
Egg Run – Finally, we ran to the finish line balancing a confetti egg on a small shovel. For those of you that don't know what these are, they are egg shells, filled with confetti and tissue paper on top. This was a great patience test for Brexton. The eggs were so light they wanted to fly off, so he had to take his time, move slow and balance to get it across the finish line.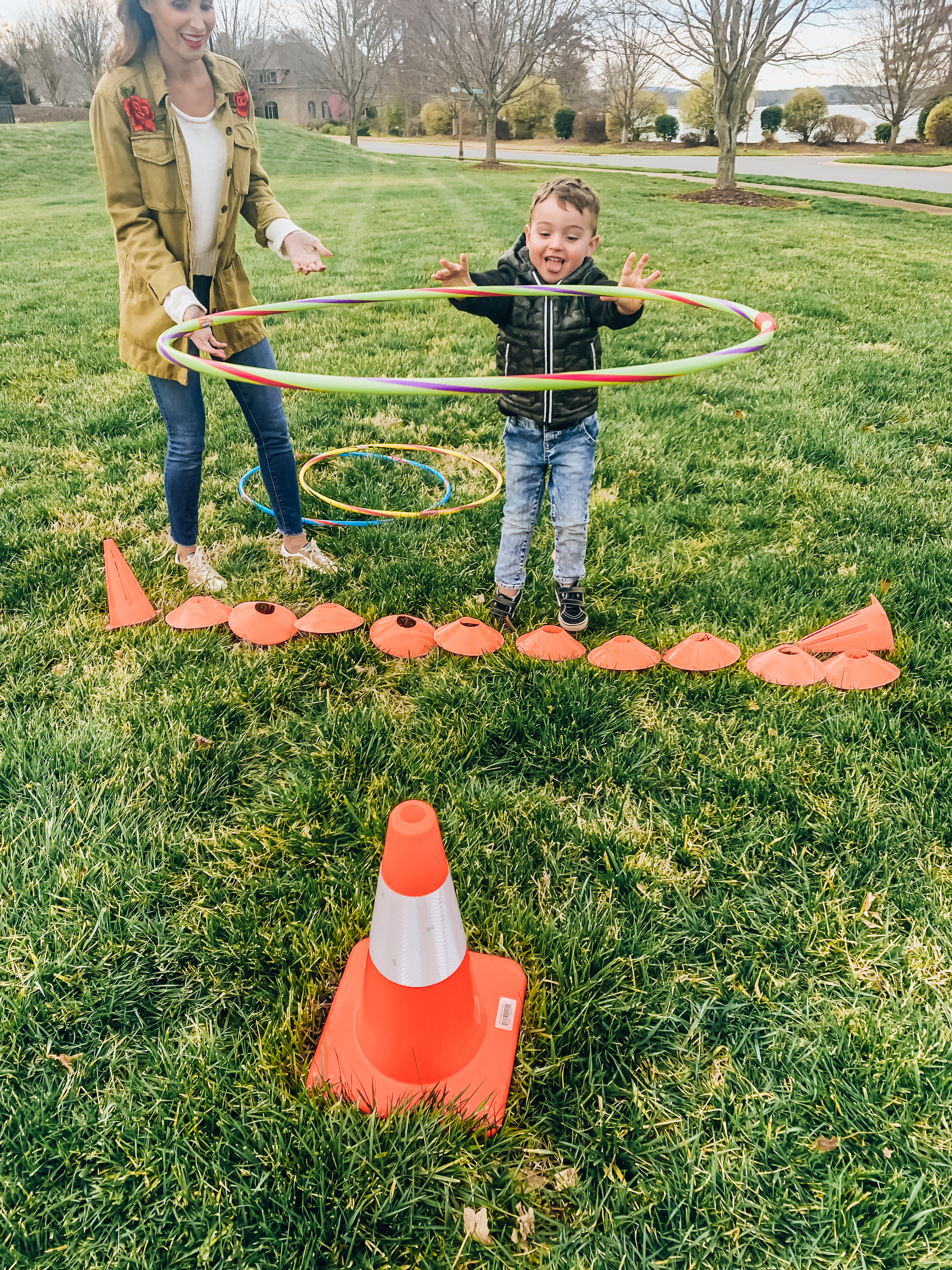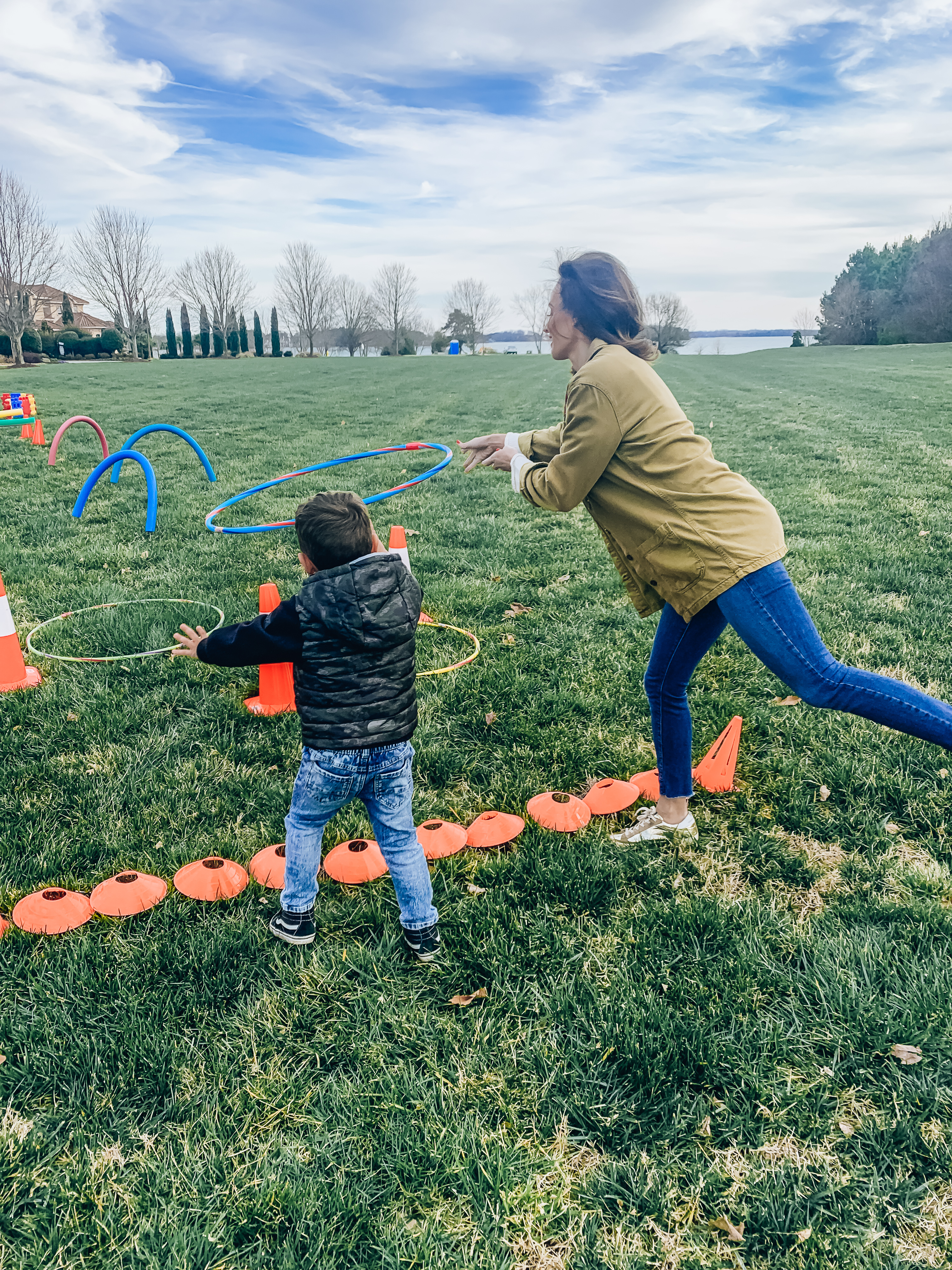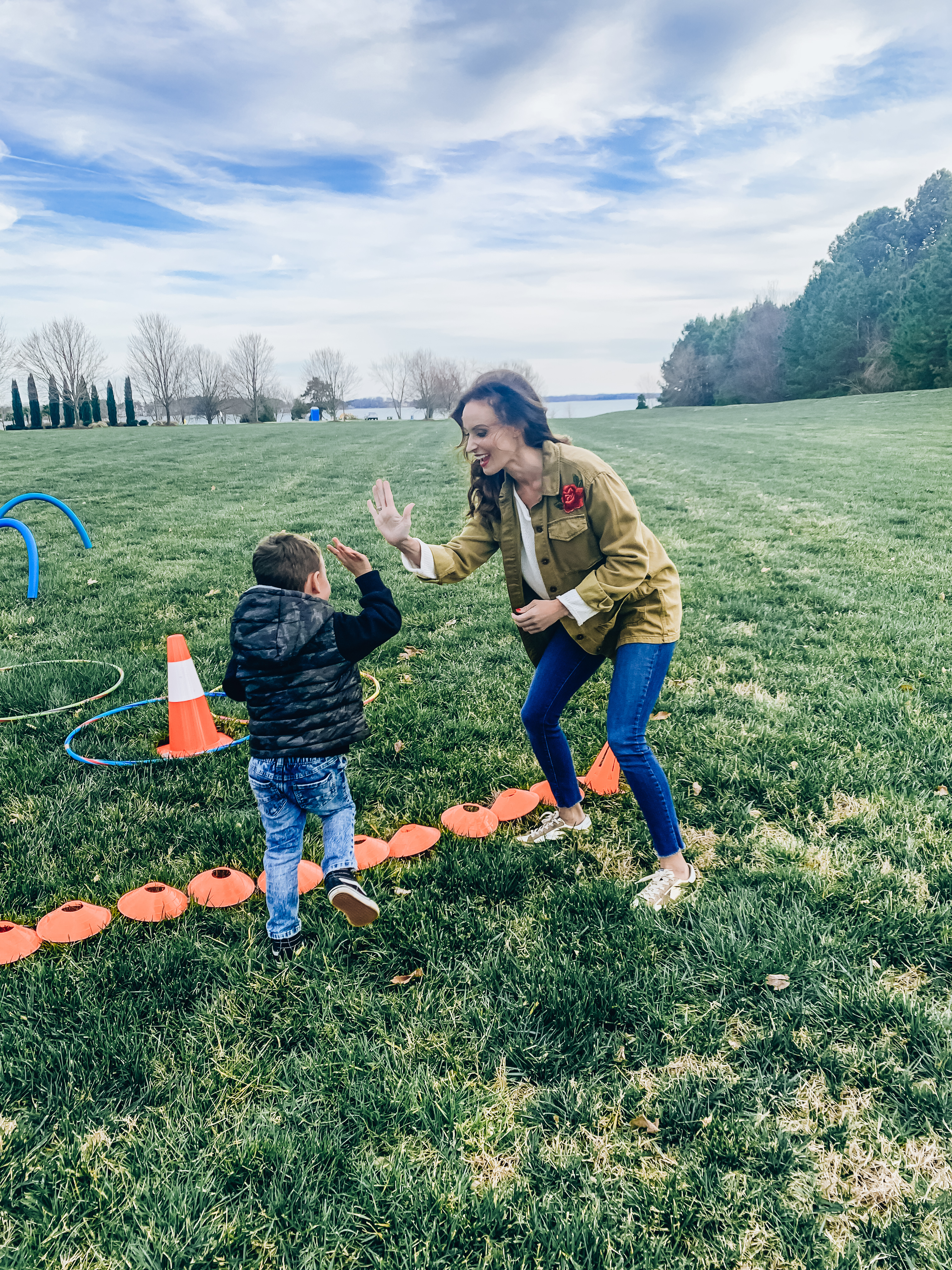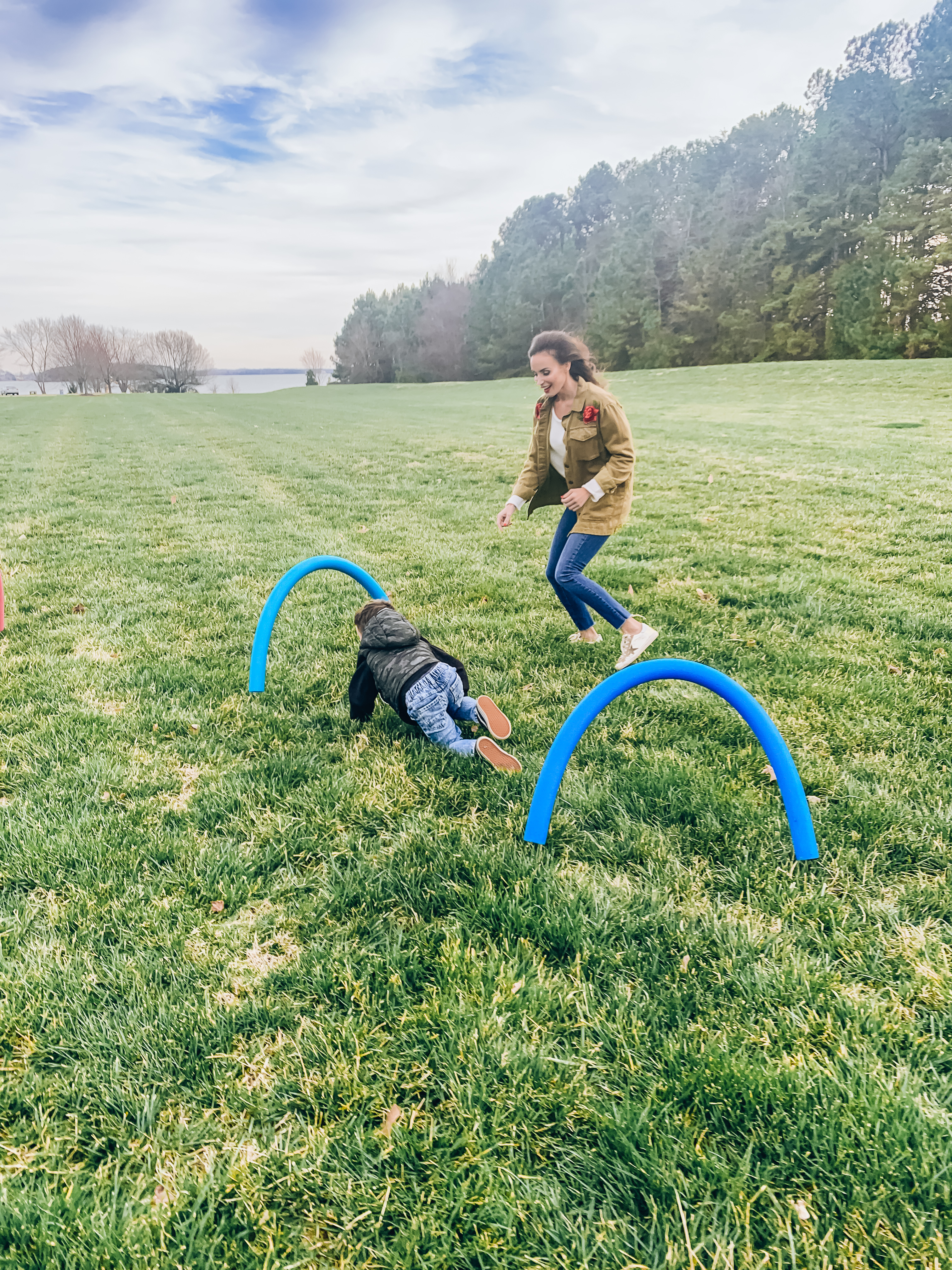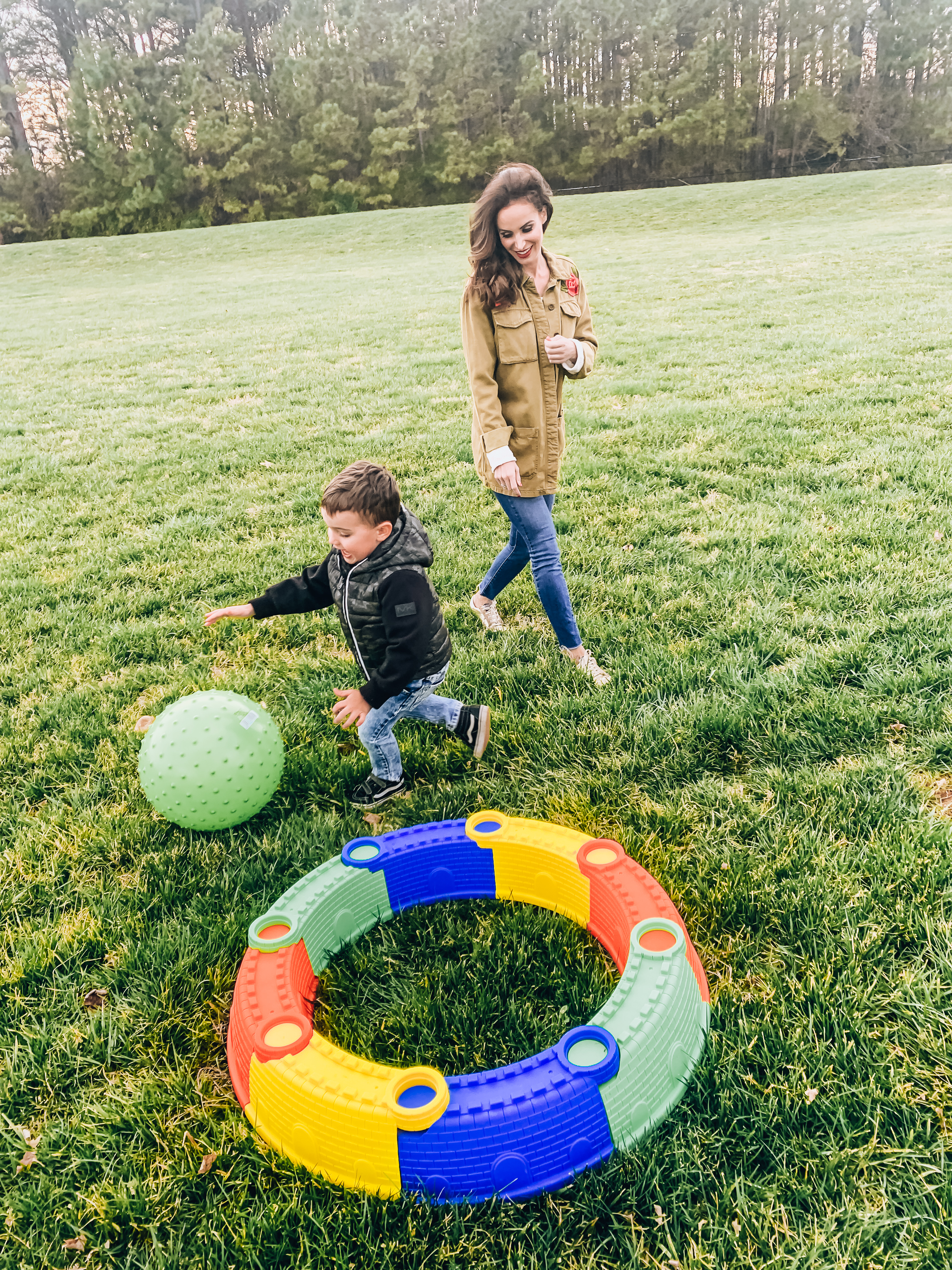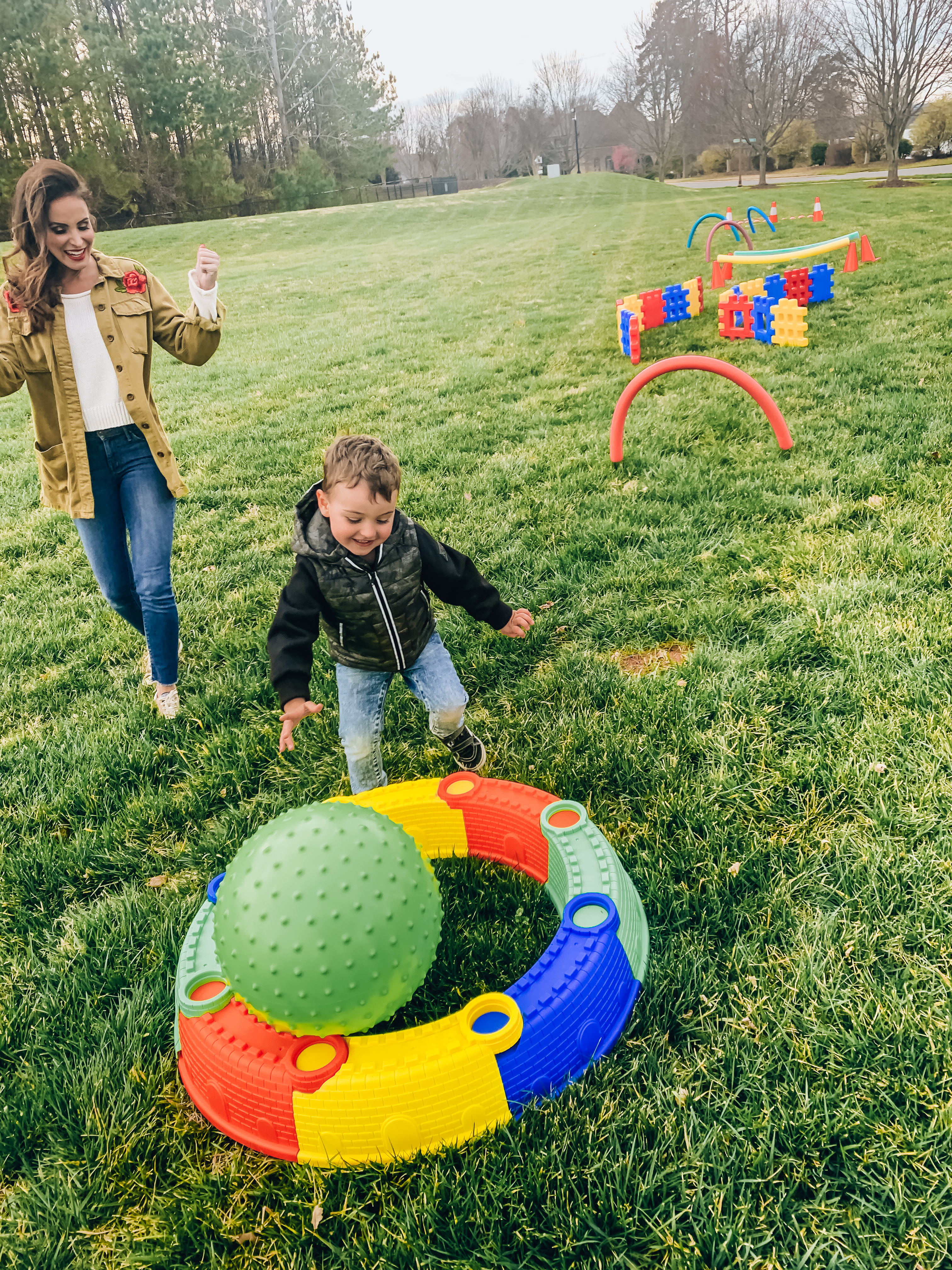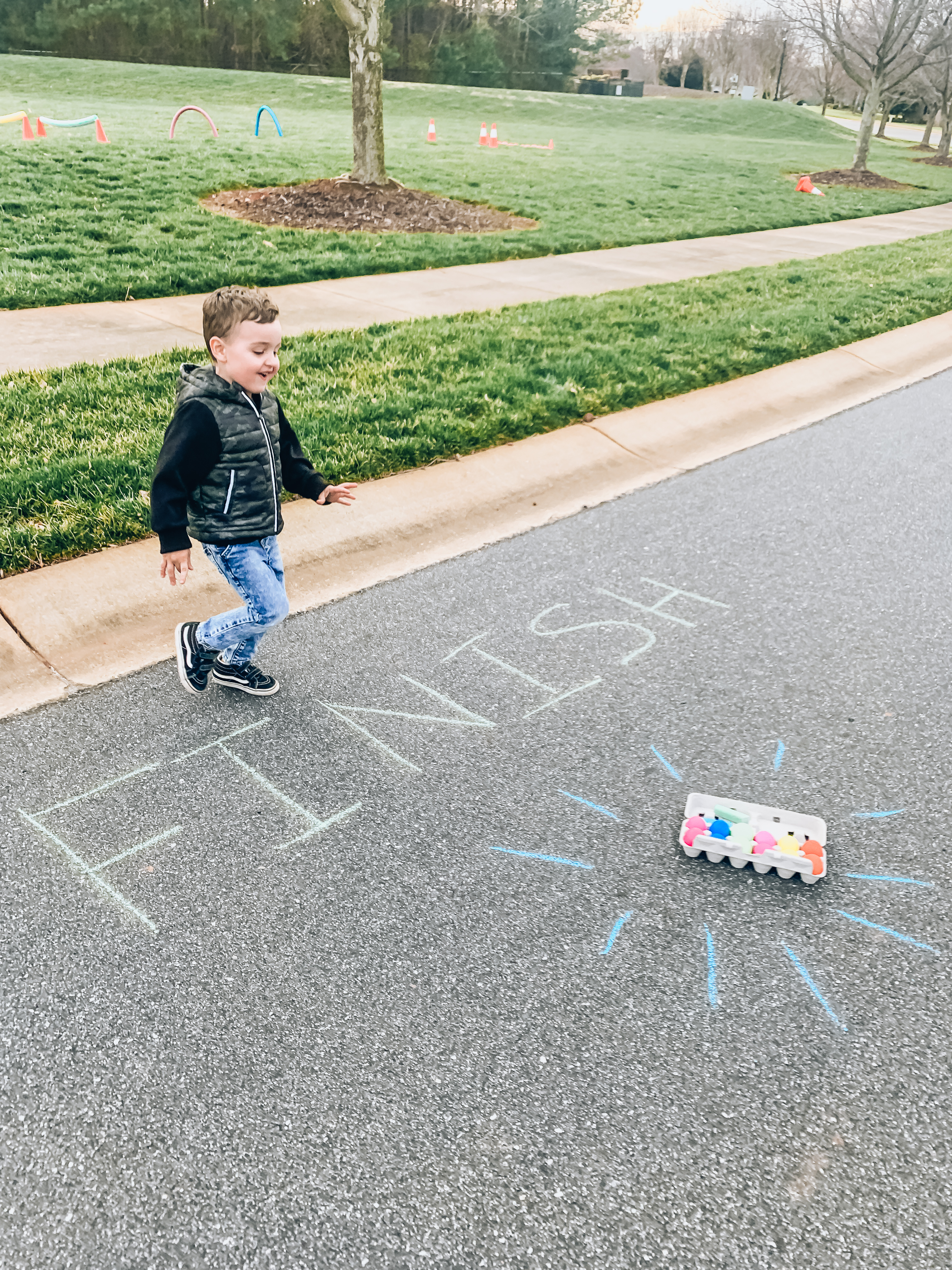 At the finish line I had more confetti eggs (you can find these at select Walmart and Walgreens around Easter) waiting and we got to smash them together. Hearing his giggles and seeing confetti flying- it truly was the perfect afternoon with my little guy.